The Schmooze
We've always known President Obama is, at heart, a lovable nerd. Soon we'll get even more proof; the president guest-edited the November edition of WIRED, which the magazine's editor in chief Scott Dadich recently wrote will be focused on frontiers, including "the final one, because it turns out President Obama is a big Star Trek nerd."
Teasing that issue, on Friday WIRED released President Obama's list of the books he finds essential. Works by two Jewish authors made the cut: Israeli Yuval Noah Harari's "Sapiens: A Brief History of Humankind" and Israeli-American Daniel Kahneman's "Thinking, Fast and Slow."
While the article didn't include Obama's personal comments on each book — we can only dream — WIRED's Charley Locke gave suggestions on how best to enjoy them. "Sapiens" takes a fresh look at the biological and sociological history of humanity; Locke wrote it's best enjoyed "as a pick-me-up when you need to feel a little species pride."
"Thinking, Fast and Slow," is Kahneman's exploration of two distinct methods of human cognition: fast and instinctive versus slow and methodical. The book is based in Kahneman's work as a psychologist and economist — he's won the Nobel Prize in Economics, no big deal — and Locke advises you read it "before your irrational self takes control and decides to just watch Netflix instead."
Harari has a new book coming out in February, "Homo Deus: A Brief History of Tomorrow." If we're lucky, maybe Obama will book club it with us. After all, by then he'll have some free time on his hands.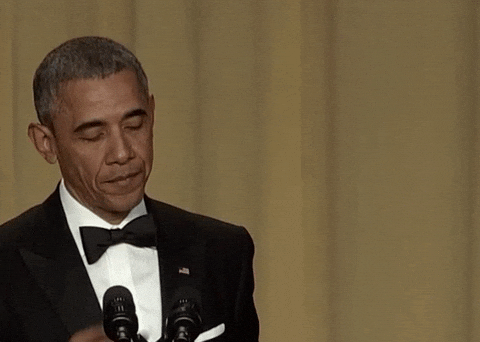 Talya Zax is the Forward's culture fellow. Contact her at zax@forward.com or on Twitter, @TalyaZax
The Schmooze
A small army of Redditors has been steadily trying to destroy the Amazon ratings of Amy Schumer's new book of essays, "The Girl With The Lower Back Tattoo", reported TheWeek.com.
Devotees of "Opie and Anthony," a now-defunct radio show known for its racist host (who was also arrested for allegedly strangling a woman), plotted to fill the book's Amazon page with bogus 1-star reviews, which currently make up about 60% of the reviews for the book. Most of the comments are benign, dryly stating the dryness of Schumer's book — most likely so as to avoid deletion for saying something hateful or anti-feminist.
Some of the comments, however, are pretty hateful, saying things like "Lena Dunham is fat" or "Maybe Tumblr fatties will have your back next time." A few misquote the book outright, accusing Schumer of overt racism.
This organized effort by a bunch of internet trolls has clearly done nothing to stop people from buying Schumer's book: she's got the number 2 spot on Amazon for all books, (just behind "Harry Potter and the Cursed Child") and she's first place in the Satire and Humor section.
Yesterday Schumer was at a Barnes and Noble in Manhattan to sign some books, where she was pretty excited, if her Instagram post is any indication.
But the "Inside Amy Schumer" star almost got shut down by some real-life trolls: Several animal activists tried to shut down the event, shouting, "Fur trade, death trade!"
After security escorted the activists out, Schumer took to the mic to explain what they were yelling about.
"So I get sent some free shit, which I wear because I don't know how to dress myself. I got sent a Canada Goose jacket and then I wore it and then I read that they tortured coyotes or whatever," she said. "So I said, 'I'm going to stop wearing that,' and I did."
Pause.
"But now I think I'm going to start again."
Contact Ari Feldman at feldman@forward.com or on Twitter @aefeldman.
Culture
Aharon Appelfeld.
BOSTON — A celebrated Israeli novelist is among the winners of this year's Sydney Taylor Book Award for Jewish children's books.
The Association of Jewish Libraries on Thursday announced the selection of Aharon Applefeld, an 83-year-old Holocaust survivor who has written about the genocide extensively.
He won the award for older readers for "Adam and Thomas," his first book for children, along with illustrator Philippe Dumas and translator Jeffrey M. Green.
The fictional story, about two young boys who survive the last winter of the Holocaust hiding in the woods, is based on Appelfeld's own story of survival.
Last week, the book also garnered a runner-up prize from the the American Library Association's Mildred L. Batchelder Award for children's books that have been translated.
Laura Amy Schlitz won a Sydney Taylor Book Award for "The Hired Girl," a novel for teens that recently won the Scott O'Dell award for historical fiction. The Association of Jewish Libraries described the book as a sensitive story that "tells how fourteen-year-old Catholic Joan Skraggs becomes a hired girl to a Jewish family where she learns and grows in unexpected ways."
Newman, the acclaimed author of many Jewish and secular children's books, learned about the story of Ketzel in 2008 from a column by her rabbi. "I knew this was a children's book just waiting to happen," Newman wrote in an email to JTA.
Five Sydney Taylor runner-ups were also named. For younger readers, the books are "Everybody Says Shalom," by Leslie Kimmelman, illustrated by Talitha Shipman, and "Shanghai Sukkah," by Heidid Smith Hyde, illustrated by Jing Jing Tsong.
The winners will receive their awards in June at the Association of Jewish Libraries conference and participate in a blog tour from February 7-12.
The Schmooze
Tastemaker (and President) Barack Obama has weighed in: his favorite book of 2015 is Lauren Groff's "Fates and Furies."
The president and First Lady Michelle Obama, interviewed by People Magazine, dished on their favorite pop culture products in 2015, from television to movies to songs — for the record, Michelle loves "Uptown Funk." But the great moment for members of the Tribe came with Obama's revelation of his love for Groff's critically acclaimed third novel. It's a portrayal of a seemingly perfect marriage roiling under the surface.
Groff was taken aback by the President's acclaim. Following the interview's release this morning, she tweeted first "I just died, came back to life, read again, died again" alongside a link to the article, and then "That's it, I retire."
I just died, came back to life, read again, died again. https://t.co/GAKWkuG6Dg— Lauren Groff (@legroff) December 9, 2015
That's it, I retire.— Lauren Groff (@legroff) December 9, 2015
Congratulations to Groff, and Mr. President, we must admit we respect your taste.
Talya Zax is the Forward's culture intern.
The Schmooze
Daniel Handler is finally trying to make the world a less unfortunate place.
The Jewish author of "A Series of Unfortunate Events" and his wife, illustrator Lisa Brown, have pledged a million dollars to Planned Parenthood, Buzzfeed News reports.
Handler, known to readers under the pen-name Lemony Snicket, tweeted out the news on Tuesday afternoon:
.@lisabrowndraws & I are giving 1 million dollars to @PPFA. We've been very fortunate, and good fortune should be shared with noble causes.— Daniel Handler (@DanielHandler) September 28, 2015
Planned Parenthood responded with expected glee:
@DanielHandler @lisabrowndraws Thank you so much for your support!— Planned Parenthood (@PPFA) September 28, 2015
Brown explained the couple's commitment to the organization in a statement to Buzzfeed:
"My husband and I have supported Planned Parenthood for years, for obvious reasons: it's a great organization that has provided top quality health care for countless women and families in our lives. This year, Planned Parenthood has gone through a series of unfortunate events, and it felt right to make our support more public and more dramatic."
View post on imgur.com
Thank you!
This article has been sent!
Close