Forverts in English
Suddenly looking like our aging parents did
"Often I see someone after a hiatus and my breath catches in my throat, because suddenly they look just like their parents," Sokolsky writes.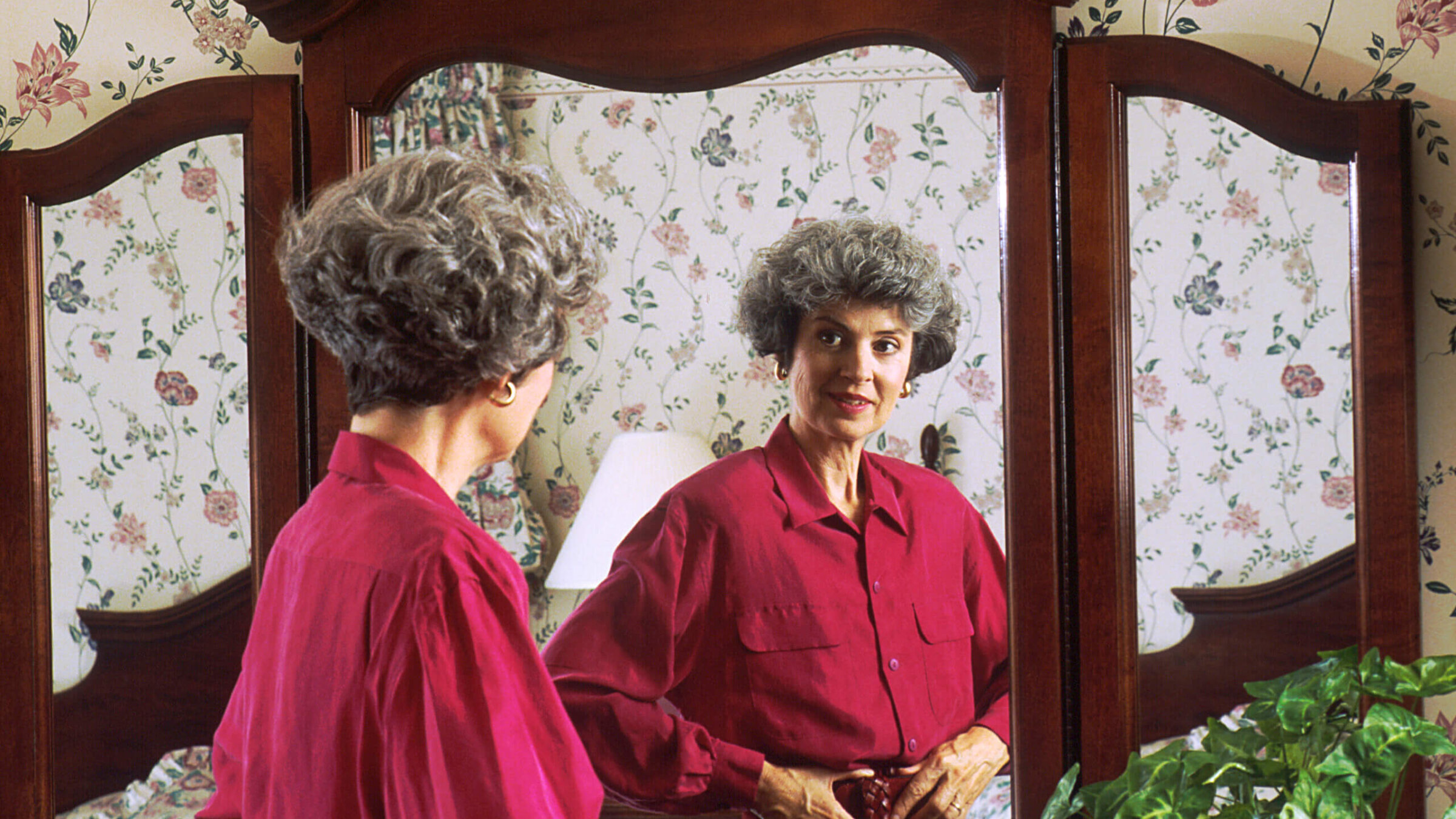 This is part of the series, "Yidn in di yorn" ("Jews getting on in years")
It seems to happen to people somewhere in their 60s. I see someone of that age after a hiatus (either in person or, these days, on Zoom) and my breath catches in my throat, because suddenly they look just like their parents. Wait! I want to say, I came here to talk to my friend Jean, not her Mom, Mrs. Adelstein! But it's Mrs. Adelstein's face and expressions that are staring back at me, either across the table or on my computer screen.
We're forever catching glimpses of familial likeness. It begins at birth: "Look, she has her mother's eyes" or "his Dad's nose" or "Bubbie Ida's red hair!" We key into the wonder of the newborn, who has landed as a relative stranger, and try to connect its tiny being with people we already know.
As yidn in di yorn — Jews getting on in years — it matters less which parent we resemble. What's significant is that we start to look like our parents did when they were old: white hair, bushy eyebrows, thicker bodies. On the one hand we can ask: How did this happen to us? And on another: Relax, you're almost 70. Who else should you look like but those who came before you and handed you their genes?
I'm fortunate in that my grandmother was not only alive and interested until I was 22, but I have memories of other people of her generation. Across from the Sholem Aleichem Houses where I was raised, there was a park where my grandmother's peers, all Russian-Jewish immigrants who had come over in the 1920s, sat and absorbed  di frishe luft (clean, fresh air). The women wore braids wrapped around their heads, old-fashioned dresses, and sensible shoes. Chatting to one another in Yiddish, they pinched our cheeks murmuring, "Oy, a zis ponim!" ("What a sweet face!") when we children came close.
My grandmother eventually unwound her braids and switched to bright, cotton dresses. But that was as far as she went into modernity. With her deeply lined face and soft, protruding stomach, she looked like the warm Russian grandmother that she was.
But for us today, it's not so defined. What if we're still working at the age when those Yiddish-speaking bubbies chatted on park benches? What if we're not yet or will never be grandparents? Is there a moment when we realize that we've morphed? And what does either fighting or acceptance look like?
Several months ago I watched a reunion of  the TV show "Friends." Some cast members clearly had work done, but one actress in particular looked eerily identical to how she looked 20 years ago.  That "frozen-in-time" quality of formidable facelifts jars our sense of time's progression. After a moment of relief ("Look, it's still the character I remember!") comes an unsettling sense that this can't be real and in fact, isn't. If that's only a temporary solution to aging, what's a more reliable one? Good bone structure? Flattering clothes? Dim lighting?
When I look in the mirror I see a convoy of dark spots along my shoulders and arms, identical to my father's. Spreading across my eyes are my grandmother's wrinkles. Like her, my stomach is starting to protrude, and I can see that I'm softening in the way that she and my mother did.
Although this doesn't necessarily make for beauty, it comforts me with its familiarity. I've seen it before and I know who I belong to.
And perhaps, at some point, I'll have the inverse experience of seeing Mrs. Adelstein in her daughter. I'll meet up with someone I knew in my youth, and see past the faded or heavyset features, past the spots and the wrinkles of their ancestors.
And maybe they'll see past those of mine too.