Culture
Why Audrey Gelman's pastoral fantasy doesn't make sense for Jews
The Wing founder's new "country store" is inspired by a fictional English village — with its own rabbi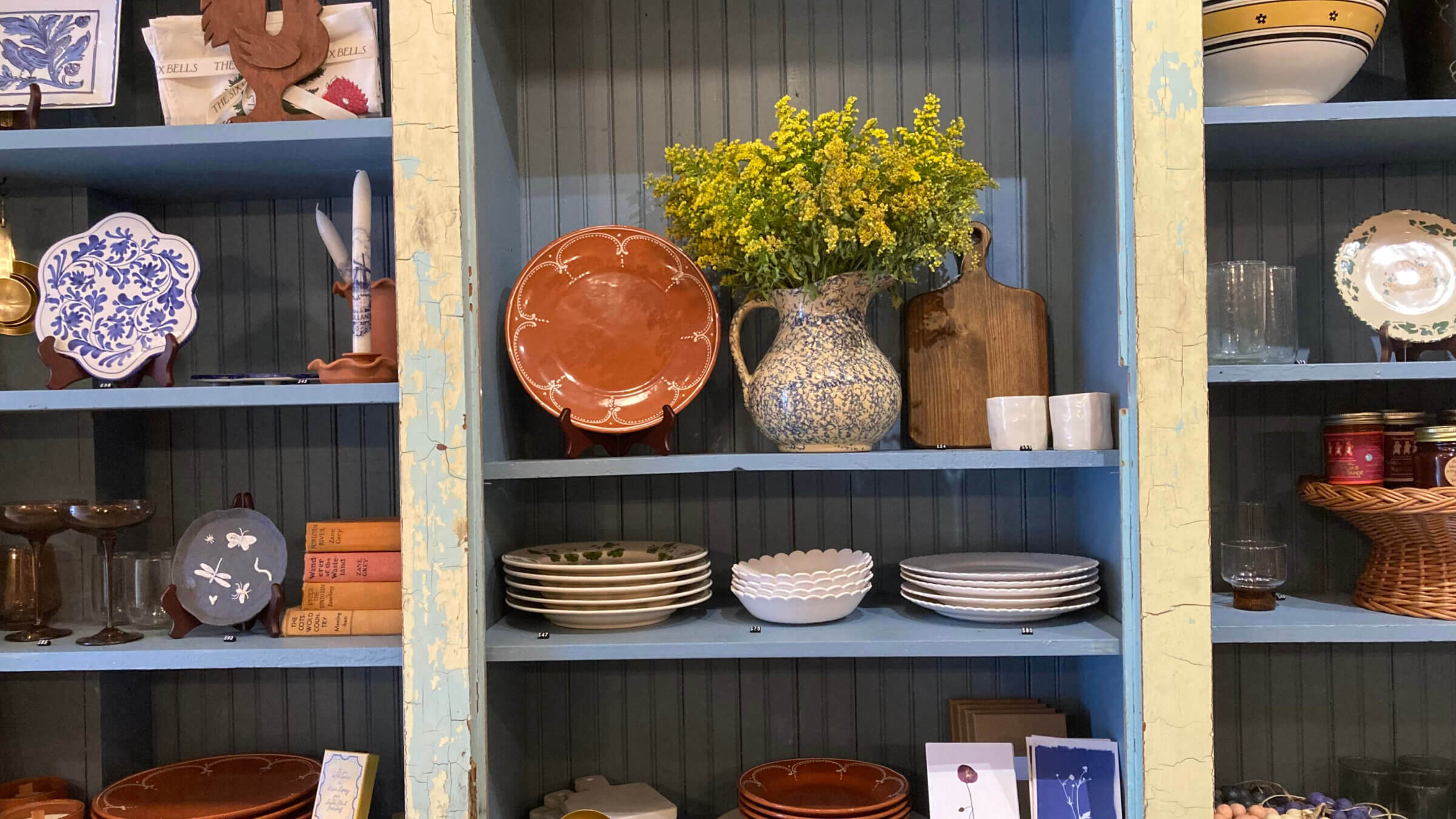 Almost two years after stepping down as CEO of The Wing, a women's coworking space accused of mistreating staffers of color, Audrey Gelman has resurfaced with a cottagecore "country store" in one of Brooklyn's most bucolic precincts — Cobble Hill.
Tucked behind a quietly trendy green storefront, The Six Bells sells a legitimately appealing selection of household goods many of us thought we'd learn to make during quarantine: embroidered gingham napkins, earth-tone taper candles, ruffled throw pillows. On the store's artistically weathered shelves, floral dinner plates and marble rolling pins share space with vintage cookbooks and tea tins. When I visited, only one other shopper was browsing, maybe because it was a gray weekday afternoon, or maybe because a terracotta planter can set you back as much as $115. I humiliated myself by asking the very kind store manager whether plates cost $45 each or as a set. (You know the answer.)
So far, so not-that-different from the average Cobble Hill fare: after leaving The Six Bells, I wandered into a boutique down the block and tried out some $52 "hand serum." (Regrettably, my hands remain just as dry and plebian as ever.) What differentiates The Six Bells from its competitors is its unique origin story.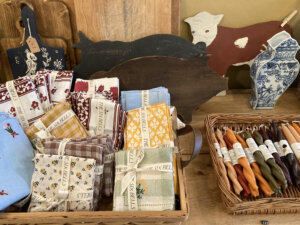 One wall of the store features eight portraits of "townspeople" from Barrow's Green, a fictional English village of Gelman's creation from which The Six Bells "takes its inspiration." Once across the store's threshold, shoppers are meant to forget the brownstones and bistros of Cobble Hill and find themselves in "a little world far away." Barrow's Green, the store's website explains, is "a small civil parish with 640 residents." Online, you can find an interactive map of the town with descriptions of such spots as the courthouse, the village green, stately homes named Raven Hall and Cranbrook Manor and — wait for it — a synagogue. 
Yes, uncharacteristic as it seems, this olde towne houses a veritable cadre of Jews. The map states that 14 families attend services, and one of the eight featured townspeople is Rabbi Haskel Frumkin. His portrait hangs beside those of the local nobility, who have likely been living in Barrow's Green since Edward I expelled the Jews in 1290. And the learned rabbi's biography states that he enjoys watching cricket and "often joins with the town's Vicar for interdenominational services."
Little demographic information exists for Barrow's Green, but from the available numbers we can conclude the Jewish community there is unusually robust. If 14 families go to synagogue, and the average British household is 2.4 people, then there are 33.6 individual Jews living in Barrow's Green, or 5.25% of the population of 640 people. Considering that as of 2016, Jews made up about .5% of the overall British population, that's a lot of chosen people for one little village. 
As a former English major, I've spent plenty of time imaginatively wandering various fictional villages of that sceptered isle. I well understand the appeal of staring through mullioned windows onto the mossy heath, or serving high tea on bespoke dinnerware. And yet, it's difficult to imagine such a village welcoming a disproportionately large Jewish community. 
After the aforementioned medieval expulsion, it was a few centuries before Jews were readmitted to Britain in 1656. For some time after, Jews (along with Catholics) were prohibited from holding public office — so, no jobs at the courthouse or post office for the Jews of Barrow's Green. The Six Bells website doesn't specify when Rabbi Frumkin and his compatriots are living. But based on the style of dress in their portraits, I'd guess we find them sometime in the interwar period. You know, that fun time when a literal English monarch traveled to Germany in support of Hitler and a pedigreed aristocrat founded a Nazi-style paramilitary gang.
It's understandable that Gelman would want to see Jews in Barrow's Green. If you're creating a fictional utopia, why wouldn't you carve out a place for your own ancestors? But looking for modern multiculturalism in a bucolic past is often fruitless — and not just for Jews. The National Trust, a prominent British conservation charity that owns and maintains hundreds of historic estates (the real life Cranbrook Manors), announced in 2020 that a third of its properties have ties to slavery or colonialism. Curators are just beginning to redesign tours of these beloved estates to reflect that legacy.
I thought of those houses as I examined a $38 set of measuring spoons, whose gold paint already seemed to be wearing off, revealing the dull nickel underneath. Pastorals, American or British, are often defined less by their inhabitants than by the people they exclude. When we scratch the surface, the past is often more sordid than we care to admit.