Bintel BriefI think my friend is a Holocaust denier. Do I have to intervene?
"A Bintel Brief" advises a listener distressed by a close friend's comments.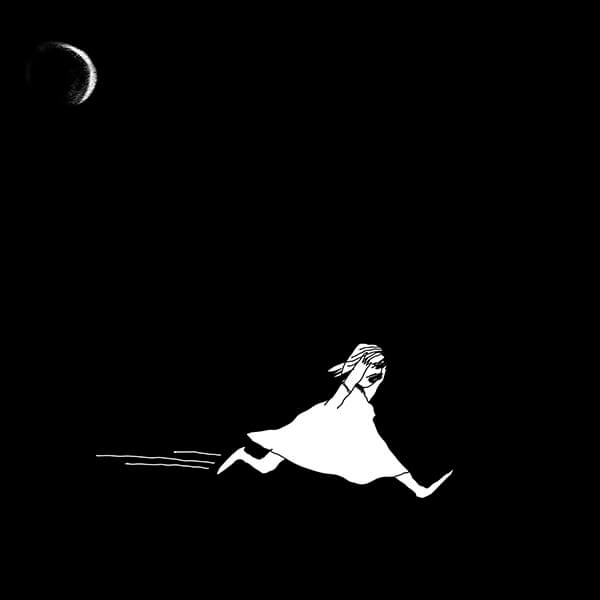 We're back with season two of "A Bintel Brief," the Forward's signature advice-column-turned-podcast, hosted by Ginna Green and Lynn Harris. Listen to the latest episode here (or wherever you get your podcasts), and click here to sign up for a weekly newsletter with backstories from the hosts. Need advice? Email [email protected], or leave a voicemail at (201-) 540-9728.
---
Dear Bintel,
This question has been on my mind for a long time. I have a friend of over 60 years — an Orthodox Christian. Growing up, we were inseparable, sharing many life events and adventures. We think similarly about many issues. 
Years ago, my friend made a statement that shocked me. She radically downplayed the number of Jewish Holocaust victims and went on about other holocausts, which I agreed regrettably exist. She wondered why people in the Middle East don't just follow Gandhi's example. She never says "Israel," instead referring to the area as "The Holy Lands." 
Recently, I expressed sadness at the steep rise of antisemitic incidents in this country. She replied that Jews are not the only ones who are persecuted. I said I recognize that other marginalized groups suffer hatred as well. We soon went on to another subject.
Years ago, I started to challenge her numbers, but stopped myself and didn't broach the sensitive topic again. I felt, as I do now, that the attempt would evolve into something negative that would hang over our heads or even pose a threat to our friendship. I had a bad feeling about going forward — that the dark cloud would intensify. 
Is my friend a Holocaust denier, or a numbers denier? (Are the terms equivalent? To me, the answer is yes.)
I felt bereft long ago and I'm still lacking a good solution. The easiest option is to drop it and avoid it at all costs. We live in different cities. Haven't seen each other for years. We have generally delightful talks about every few months. What are my other options?
D for Denial
---
Dear D for Denial,
Let's start with the "easy" part. That's the part where you ask how to classify your friend's behavior. What your friend is doing is called Holocaust distortion. 
Holocaust distortion is intentional efforts to minimize or excuse the impact of the Holocaust: minimizing the number of Jewish victims, attempting to blame the Jews for causing their own genocide, casting the Holocaust as a positive event, or even blurring responsibility for the death camps by spreading the blame to other nations or groups. 
Holocaust distortion is scary because it can be a sort of "wolf in sheep's clothing" form of antisemitism. When you minimize, you make something more palatable.
The language your friend is using sounds thoughtful: let's not forget that other groups have experienced cataclysm like this. But that is even more dangerous because it sounds less horrifying. Someone hearing that might not immediately respond the way they would to someone who sounds completely off the rails. 
Moreover, we do not need to play Oppression Olympics. We all know that the experiences of Black people, Indigenous people, Latinx people, Asian people, Muslim people — any marginalized group — can be really disturbing in this country. We don't need to hand out a gold medal for suffering, and the suffering of any one group doesn't undermine or erase the oppression of another.
So your other question is, how are you going to respond? 
In Deuteronomy, we read about an expectation of not looking away from something that you see is wrong. This means not pretending you didn't see it, or, as Rashi describes, not subduing your eyes.
There may be a cost to not looking away. Speaking up will often not be pleasant or comfortable. You may lose the friendship. But we think you already know that you can't let her words go. You wrote to us because you wanted encouragement to do the thing you already know you need to do. 
So when we're educating people, how do we responsibly draw the connections that are appropriate, that actually illuminate the tragedy of the Holocaust and help connect people to it?
Boaz Dvir, founder and director of the Holocaust Education Initiative, says the  best way to educate adults is through storytelling. We talk to him on the podcast, and he says that if you confront someone with the facts, you tend to go nowhere. 
At best, they dismiss them or offer their own alternative facts. At worst, you encounter the backfiring effect, where the more convincing you become, the more you are triggering the fight or flight response in the other person, which leads your conversation partner to actually get entrenched in their belief. You're strengthening their position.
So to avoid that, Dvir recommends telling a story from your own life, maybe around an experience of antisemitism, Holocaust education or your experience as a Jewish person. Try to frame it so it feels like a story and not an attack. Talk about how that experience influenced your identity and your trajectory as a person. 
Go in with no expectations and no judgment. Tell a story and see what comes out of it.
Good luck!
To hear more of our advice to D for Denial, download the latest episode of "A Bintel Brief: The Jewish advice podcast" here or on any podcast platform. Send your dilemmas about Jewish-American life, identity, culture, politics or your personal hopes and dreams to [email protected], or leave a voicemail at (201-) 540-9728.