Bintel Brief'Can you have too many blessings?' Bintel fans respond to Heartbroken Bubbe's concern about her granddaughter being baptized
In a previous column, Bintel told Heartbroken Bubbe to "be the source of Yiddishkeit." Readers had thoughts.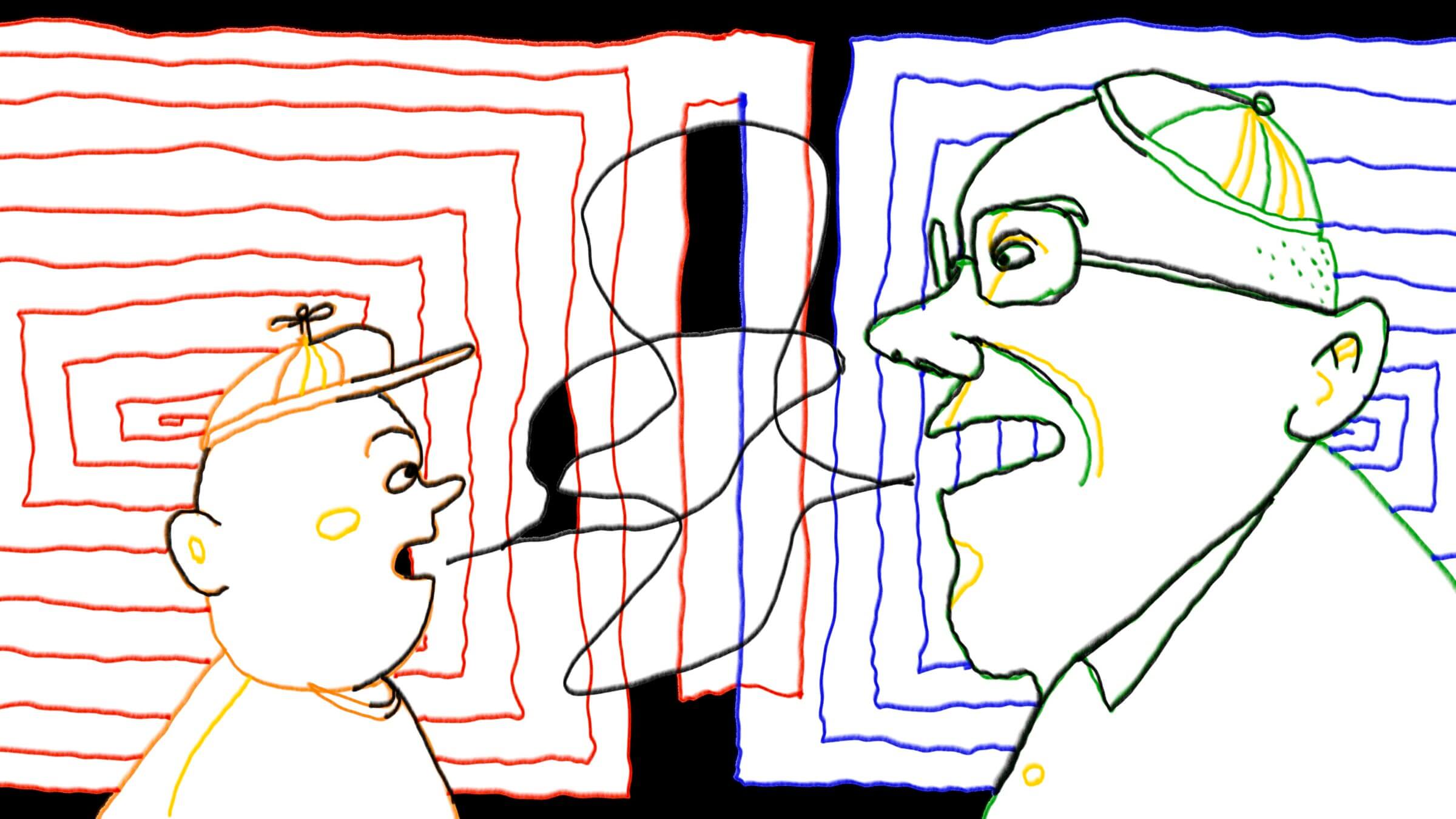 "A Bintel Brief," the Forward's signature advice-column-turned-podcast, is back for its second season. Listen to the latest episode here (or wherever you get your podcasts), and click here to sign up for a weekly newsletter with backstories from our hosts, Ginna Green and Lynn Harris. Need advice? Email [email protected], or leave a voicemail at (201-) 540-9728.
---
Last year, we answered a query from a Jewish grandmother struggling to reconcile her daughter's decision to baptize her new baby at the request of her non-Jewish in-laws. She called herself "Heartbroken Bubbe."
Interfaith partnership is an issue Jews have wrestled with for eons, and that's why Heartbroken Bubbe's story — with its generation-spanning implications — really struck a nerve. Many readers and listeners to the podcast responded emotionally to her story, so we're returning to it today.
You can read the original letter from "Heartbroken Bubbe," and Bintel's advice to her, here (or listen to the podcast version here.) On our latest episode, we interview Heartbroken Bubbe herself about whether she followed our advice, and how she has handled the situation over the past months. 
"I've been able to go to visit," Heartbroken Bubbe tells Ginna and Lynn. "When I'm there, we'll make Shabbos dinner together and light candles," she says. "I haven't had the guts to ask, 'do you do this when I'm not here?'"
Below are excerpts of the rich and thought-provoking letters we received about interfaith families, along with our brief responses.
---
Dear Bintel, 
While I appreciate all the thought that went into your answer to the sad Bubbe, I would like to point out a missed opportunity. Sadly, Bubbe thinks that her mother's being a convert makes her Judaism somehow lesser. Bubbe questions her own Judaism and its validity because her mother converted. 
Her mother was courageous: she came to a new country and embraced a new faith. It is sad that the great Bubbe feels, unnecessarily, that she must feel ashamed of this history, instead of celebrating how special it is. 
This letter-writer is correct that the conversion part of the story is a thread we didn't tug on in our initial response. Sensitivity around conversion carries an insecurity and trauma for many Jews of a certain time and place. We should talk about that — we should dig into the anxiety around this sense of "legitimacy" within Judaism. 
If Heartbroken Bubbe actively reflected on the weight of her family history, and openly talked about it with her family, it could be a great opportunity for growth. It might even bring her family closer. 
We also can't underestimate that for folks who convert to Judaism, or have conversions in their history, it can really factor into how they experience Jewish community. We believe that this element of Heartbroken Bubbe's history of being the daughter of someone who converted colors her responses to her daughter's decisions about how to raise her own child. You can't separate that history from her reaction. 
---
Dear Bintel,
I am a 30-year-old Jew living in Canada. I heard Heartbroken Bubbe's letter and felt deeply saddened, not only for Heartbroken Bubbe herself, but also for the current generation of young Jews and our future children and grandchildren. 
The recent rise in antisemitism notwithstanding, we are so privileged to live in a time where Jews in North America have the freedom to organize as a community and practice our religion openly. And still our generation only wants to invest when it is "convenient" to do so. 
I hope that there are enough people in my generation who see the flaw in this attitude. I hope that Jews realize that strengthening and preserving the Jewish community is a beautiful, complex, and essential endeavor, and I hope young Jews know that the hard work we must put into this effort is an investment worth making.
A lot in this response sticks out to us, but one piece that feels especially worth noting is the idea that the work of strengthening and preserving the Jewish community is beautiful and complex. We as a people are beautiful and complex, too. 
Heartbroken Bubbe and her daughter and her granddaughter and each subsequent generation are going to do that beautiful, complex work of strengthening and preserving differently. We have to be OK with that. Wrestling with these questions is the work of strengthening and preserving. 
---
Dear Bintel, 
My grandmother fled from Poland. Her brother fled to Argentina. Eight remaining brothers and sisters and her parents were taken by Hitler. 
All my young life, she has begged of me, with regard to my future marital prospects: "Not a shiksa, not a shiksa." 
I did marry a non-Jewish woman. Granny loved her and was happy for us. My formerly Catholic wife and I told my grandma that it was important to my in-laws that we have our newborn son baptized, and then asked what she thought.
My grandmother reflected for a few seconds. And then she said, "Can you have too many blessings?" 
It seems pretty clear that the letter writer is correct. You can't have too many blessings. 
---
To listen to the podcast, including Ginna and Lynn's full reactions to our readers' letters, a perspective from the archive via Chana Pollack, and a visit from Heartbroken Bubbe herself, click here. And send your own responses to this and all our episodes and columns to [email protected], along with your own dilemmas about modern Jewish life and identity.