How Leonard Cohen found his Hallelujah
Meet the filmmakers of a new documentary about Cohen's most famous song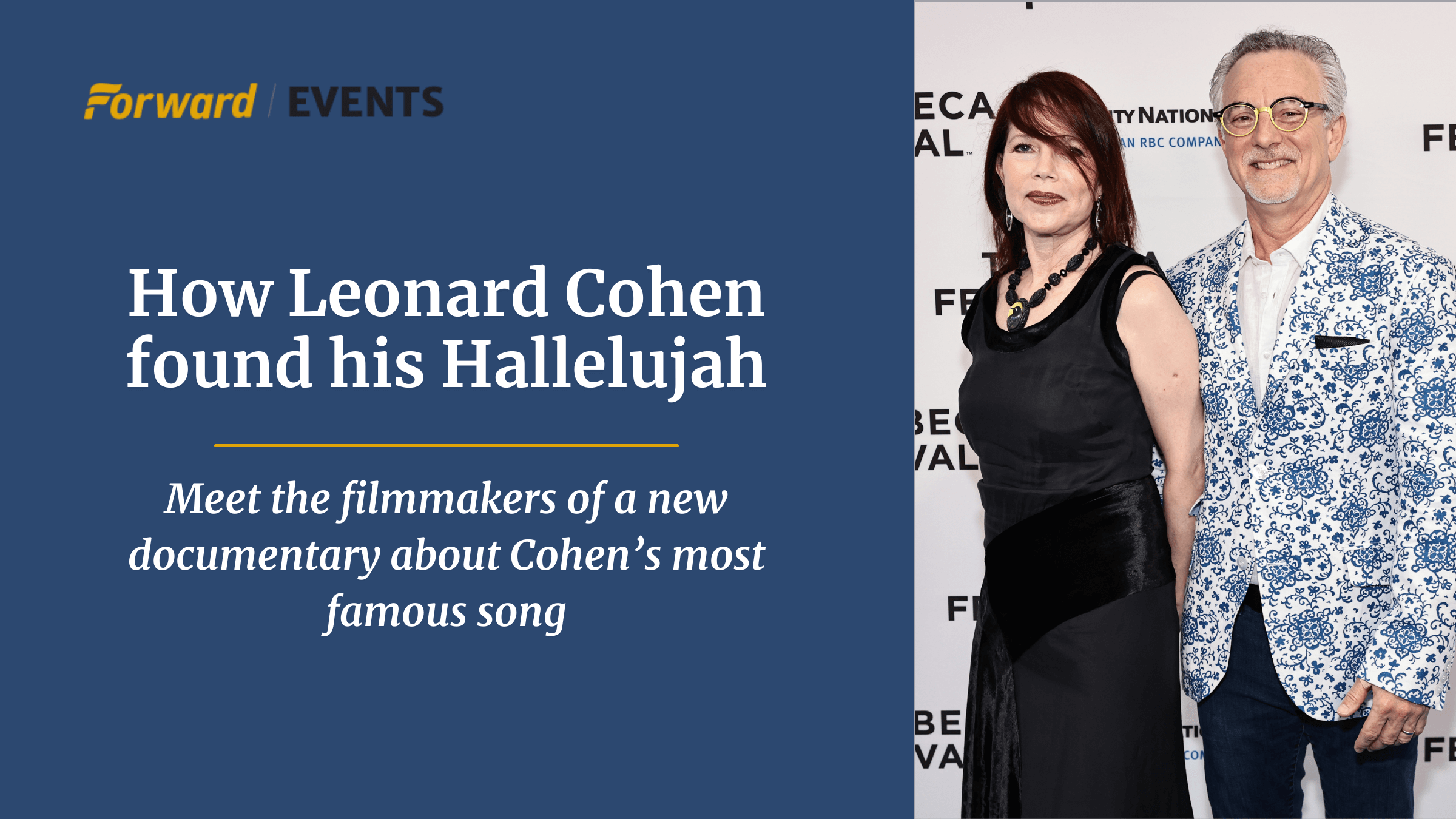 This event was recorded and is available to subscribers of the Forward.
Everyone knows the song "Hallelujah," but does it matter which you heard? Dan Geller and Dayna Goldfine's new film, "Hallelujah: Leonard Cohen, A Journey, A Song," explores how a single from Cohen's neglected album "Various Positions" – which Columbia refused to grant an American release – became a standard of singing competitions, weddings, funerals and ceremonies of national mourning.
Interviewing Cohen's collaborators, his rabbi and the musicians who made the song their own, Geller and Goldfine unpack what makes the song so resonant to so many, while never ignoring the Jewish roots that shaped its creation. They even had exclusive access to journals with Cohen's many alternate verses, illuminating how the song took shape over many years. Join culture reporter PJ Grisar as he speaks with Goldfine and Geller their process and what the song has come to mean to them.
View All Events