Jewish Leadership Forum [SPONSORED]
Inspiring Jewish Leaders Who are Making a Difference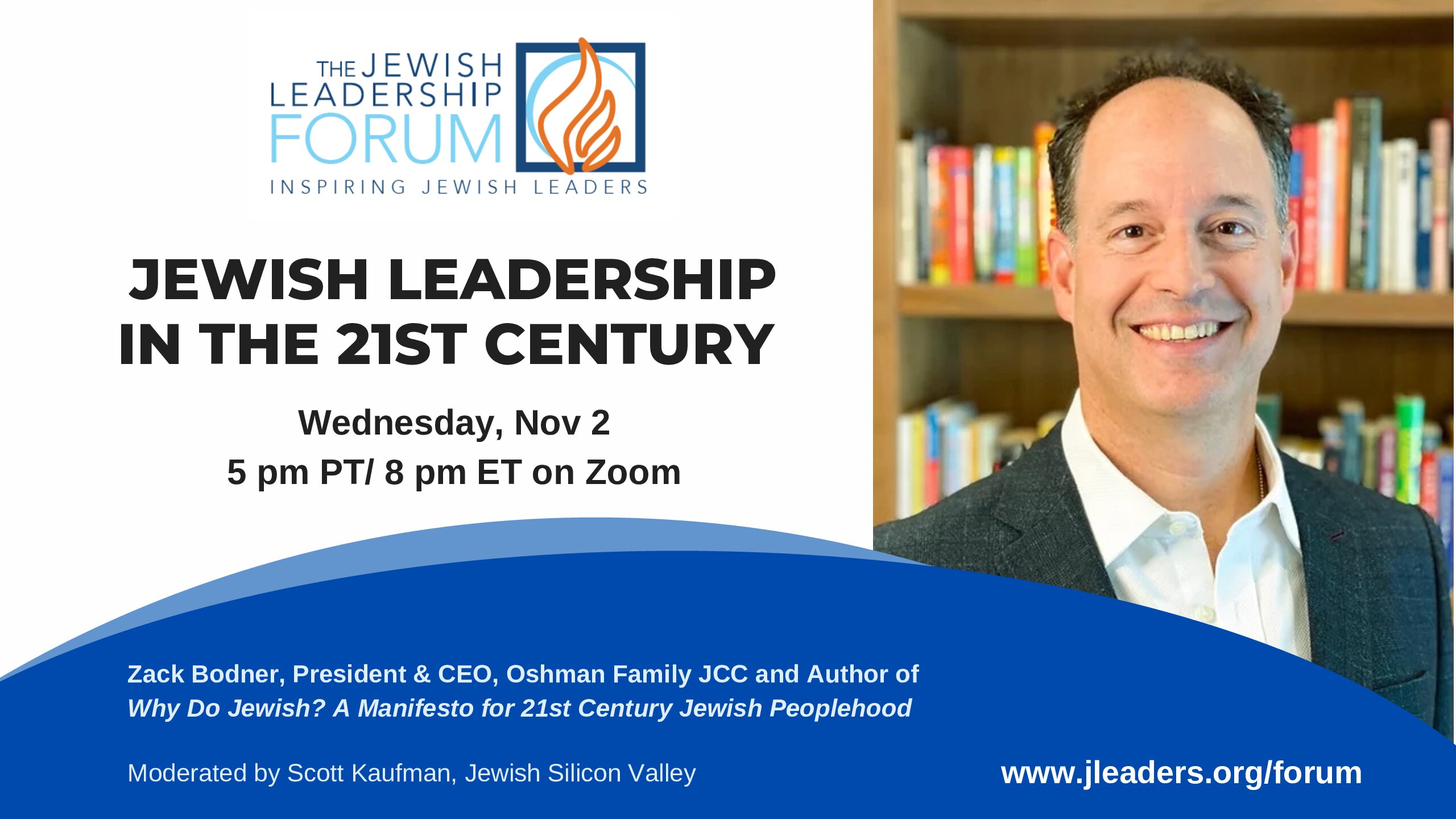 Virtual
Nov 2, 2022
8 pm ET
THIS EVENT HAS ALREADY OCCURRED
The J Leaders Jewish Leadership Forum features prominent Jewish leaders sharing their personal stories as a leader and mensch. The Forum is open to all, and offered at no cost to participants.
This session of "Jewish Leadership in the 21st Century" features Oshman Family JCC and Book Author Zack Bodner.
Zack's book "Why Do Jewish?" addresses some of the most important questions of our time for the Jewish people….. How do I live a more meaningful life? How might I feel more connected to others, to the world around me, to the past and the future? In an era when we can choose our own identities, why might we choose to identify as Jews? In this Jewish Leadership Forum, Zack shares some of the opportunities and challenges for Jewish leadership based on his "A Manifesto for 21st Century Jewish Peoplehood."
Forum sessions include an initial presentation followed by an interactive question and answer period. Sessions focus on ethical leadership from the perspective of a wide variety of industries, including business, technology, start-ups, media, entertainment, non profit, real estate, publishing, government, finance, sports, politics, health, and more.
View All Events