Journalism in a Time of Antisemitism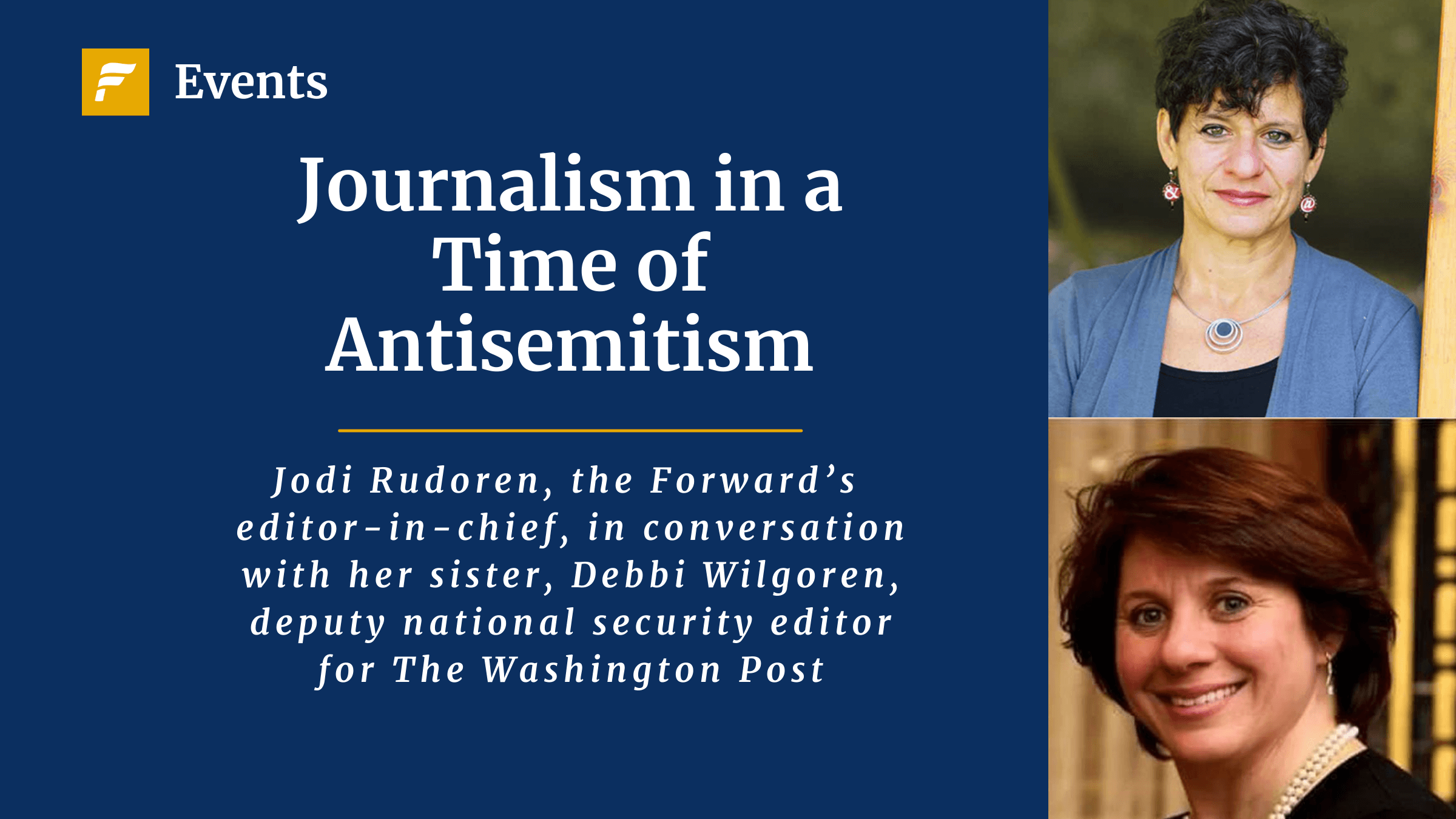 Tue., Jun. 21, 2022
6 P.M. ET
D.C.
THANKS TO ALL WHO JOINED US!
This event was not recorded.
Amid rising antisemitism and profound political polarization, fearless reporting and platforms for civil discourse have never been more essential.
Jodi Rudoren, the Forward's editor-in-chief, talks to her sister, Debbi Wilgoren of The Washington Post, about the roles that their respective publications play in covering antisemitism, racism, disinformation, extremism and politics.
How do the mainstream press and the Jewish press approach these issues differently? What's the difference between a Jewish journalist and a journalist who happens to be Jewish? And how did two nice girls from Newton, Massachusetts, end up in this racket in the first place?
Jodi became editor of the Forward in 2019 after 21 years as a reporter, editor and innovator at The New York Times, including a stint as Jerusalem bureau chief. Debbi has been at the Washington Post since 1990 (and an active member of Adas Israel's Traditional Egalitarian Minyan since 2004), and now serves as deputy national security editor, overseeing coverage of  the Department of Justice, New York federal courts, criminal justice and policing.