"Lakhn iz gezunt"
A Comedy Show That's All in Yiddish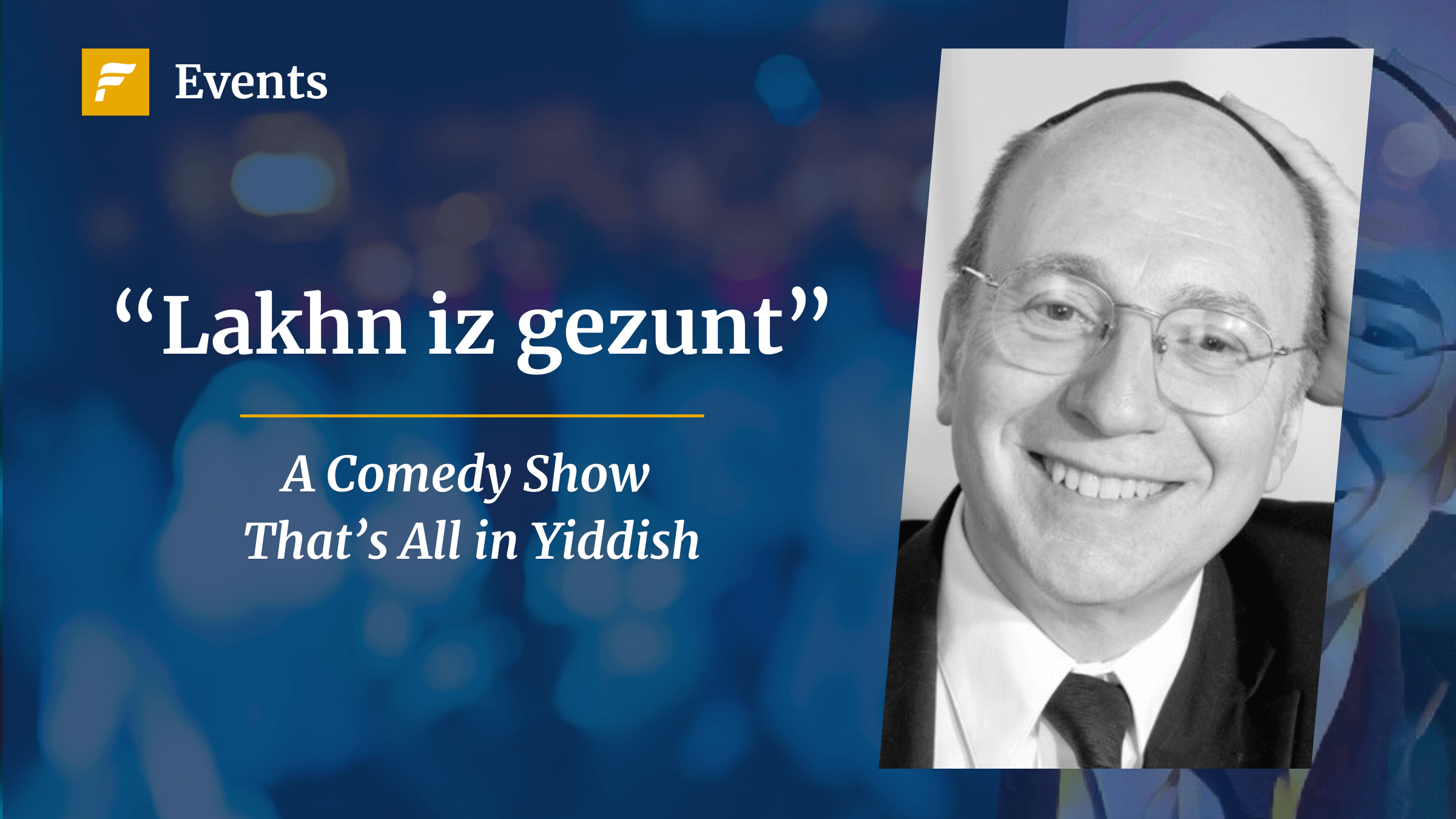 Zoom
May 9, 2022
2 pm EST
This event was recorded and is available to subscribers of the Forward.
THIS EVENT HAS ALREADY OCCURRED
Although Yiddish humor is an essential part of the Jewish cultural tradition, it's rare to find a comedy act today that's completely in Yiddish.
Join the Forverts for an all-Yiddish online comedy hour with Rabbi Barry Schechter, of Skokie, Illinois, who regales viewers with delightful jokes in mame-loshn that he's collected over the years.
Rabbi Schechter has appeared on the radio in Chicago and Washington DC and headlined the program "Is Comedy Dead?" – a Christmas Eve event at a Chicago funeral home. Although he's interspersed his acts with Yiddish words and phrases, this is the first time he's doing it all in Yiddish.
Thousands of people all over the world have connected with the Jewish community through our inspiring virtual conversations. We don't charge for our virtual events, but they cost us money to run.
View All Events