NY-10 Candidate Forum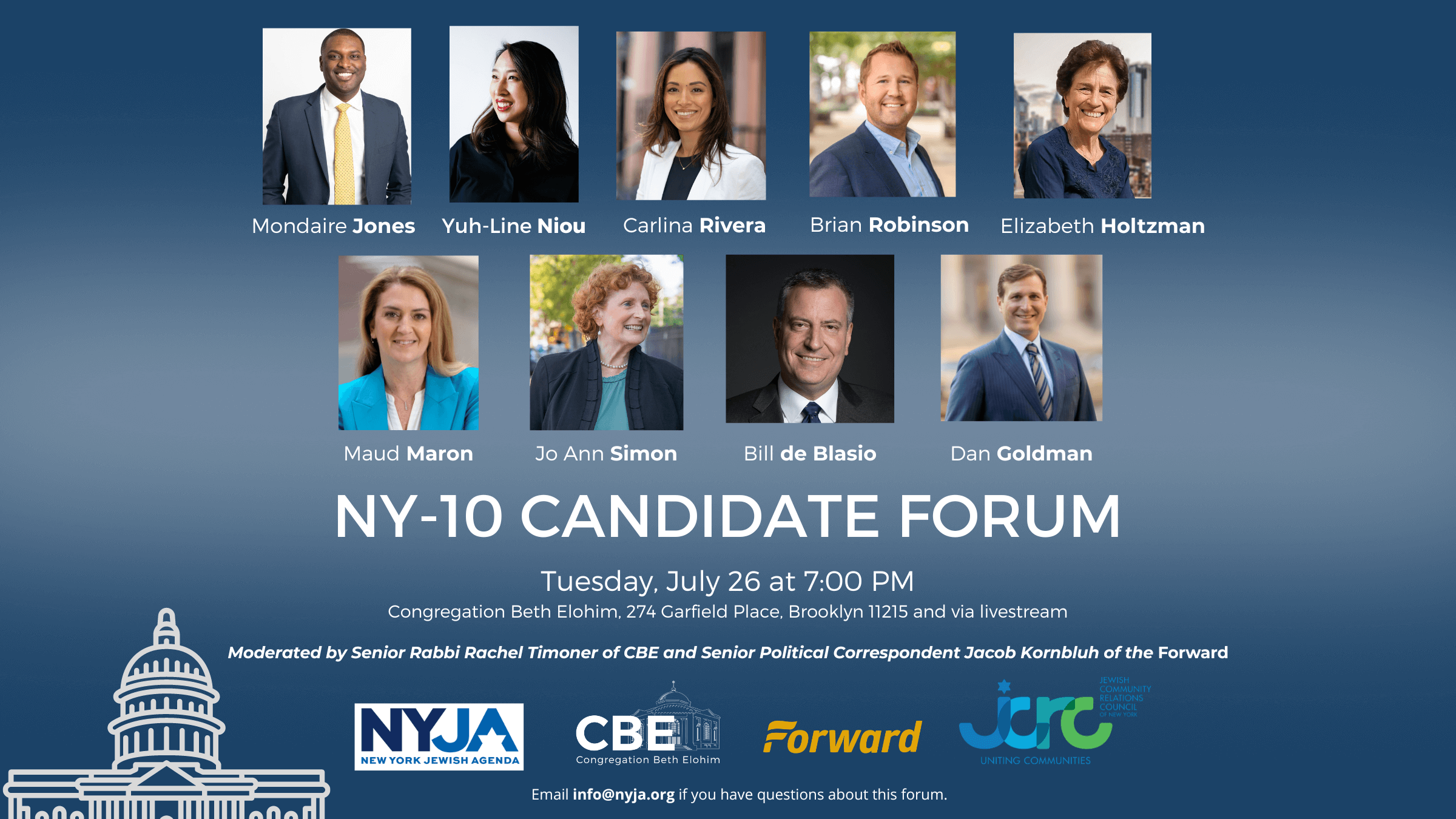 Tue., Jul. 26, 2022
7 P.M. ET
274 Garfield Place, Brooklyn 11215 and Livestream
THANKS TO ALL WHO JOINED US!
This event was recorded and is available to subscribers of the Forward.
After a state court judge approved new congressional maps for New York that dramatically redrew the lines for the 10th congressional district, it created an open seat for the lower half of Manhattan and parts of Brooklyn.
The race includes a current and former member of the House, two who have served in the Assembly, a City Councilmember, the former Mayor of New York City, and the lead counsel for House Democrats during the first impeachment of President Trump.
The winner will go on to represent a highly diverse community in a district that has one of the largest Jewish populations of any congressional district in the nation.
Congregation Beth Elohim (CBE) in partnership with the New York Jewish Agenda (NYJA) and the Forward will be hosting a candidate forum for the NY-10 District.
As you prepare to exercise your right to vote in the Democratic primary in NY-10, join us to hear the candidates address the crucial issues facing our city and our country, from inflation and the war in Ukraine to gun control, abortion, climate change, and the culture wars.
The event will be moderated by Senior Rabbi Rachel Timoner of CBE and Senior Political Correspondent Jacob Kornbluh of the Forward.