Preparing for Juneteenth
A Conversation about Racial Justice and the Jewish World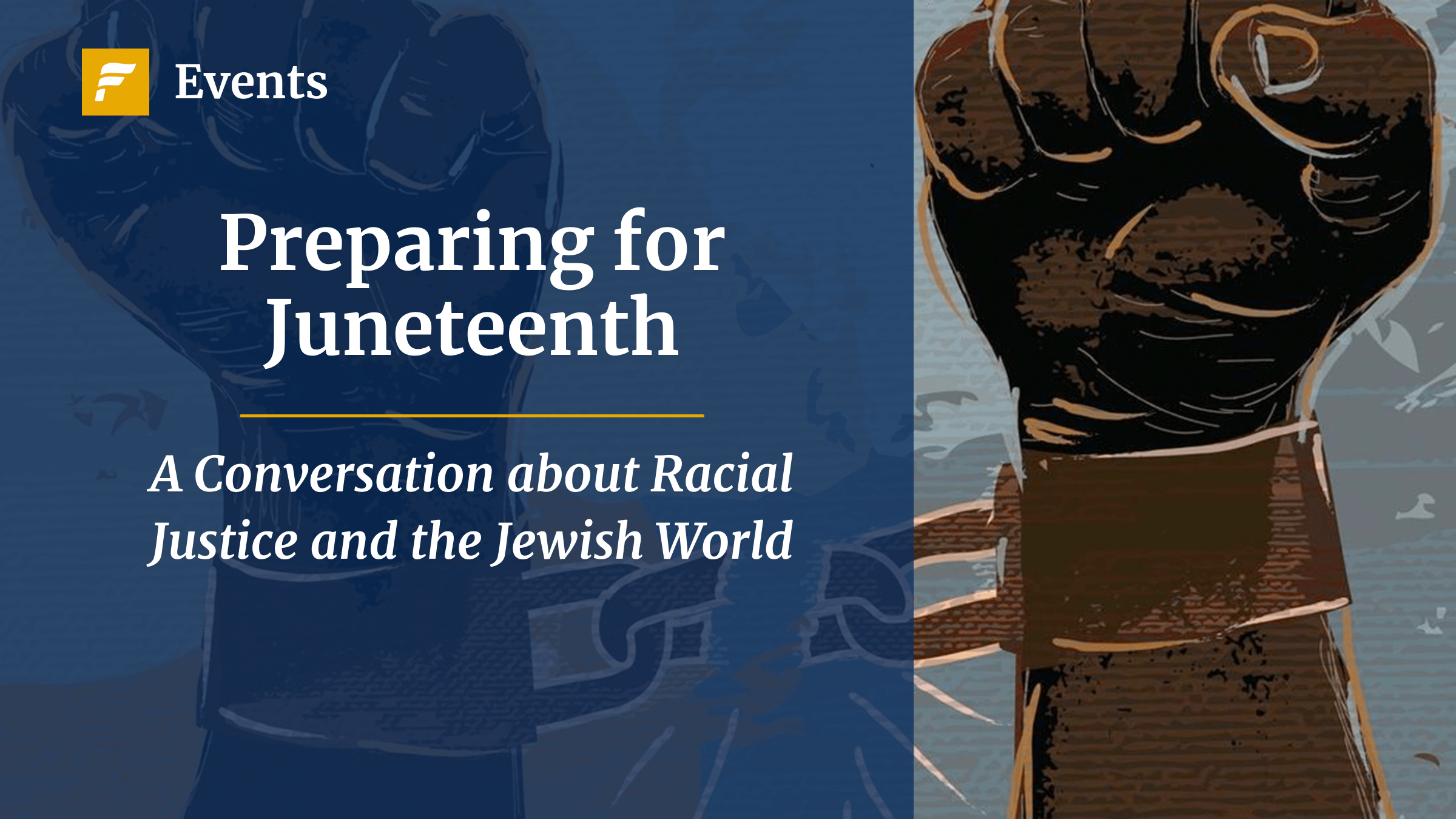 Zoom
Jun 13, 2022
7 pm ET
This event was recorded and is available to subscribers of the Forward.
For the third year in a row, Rabbi Sandra Lawson and Tema Smith will join our editor-in-chief, Jodi Rudoren, to talk about how to observe the holiday marking the end of slavery in the United States and the challenges facing Jewish communities around racism and inclusion.
— 
Thousands of people all over the world have connected with the Jewish community through our inspiring virtual conversations. We don't charge for our virtual events, but they cost us money to run.
Please contribute to our reader-supported programming.
View All Events