The Expanding Audience and Innovation of Our Storied Yiddish Publication
The Forverts at 125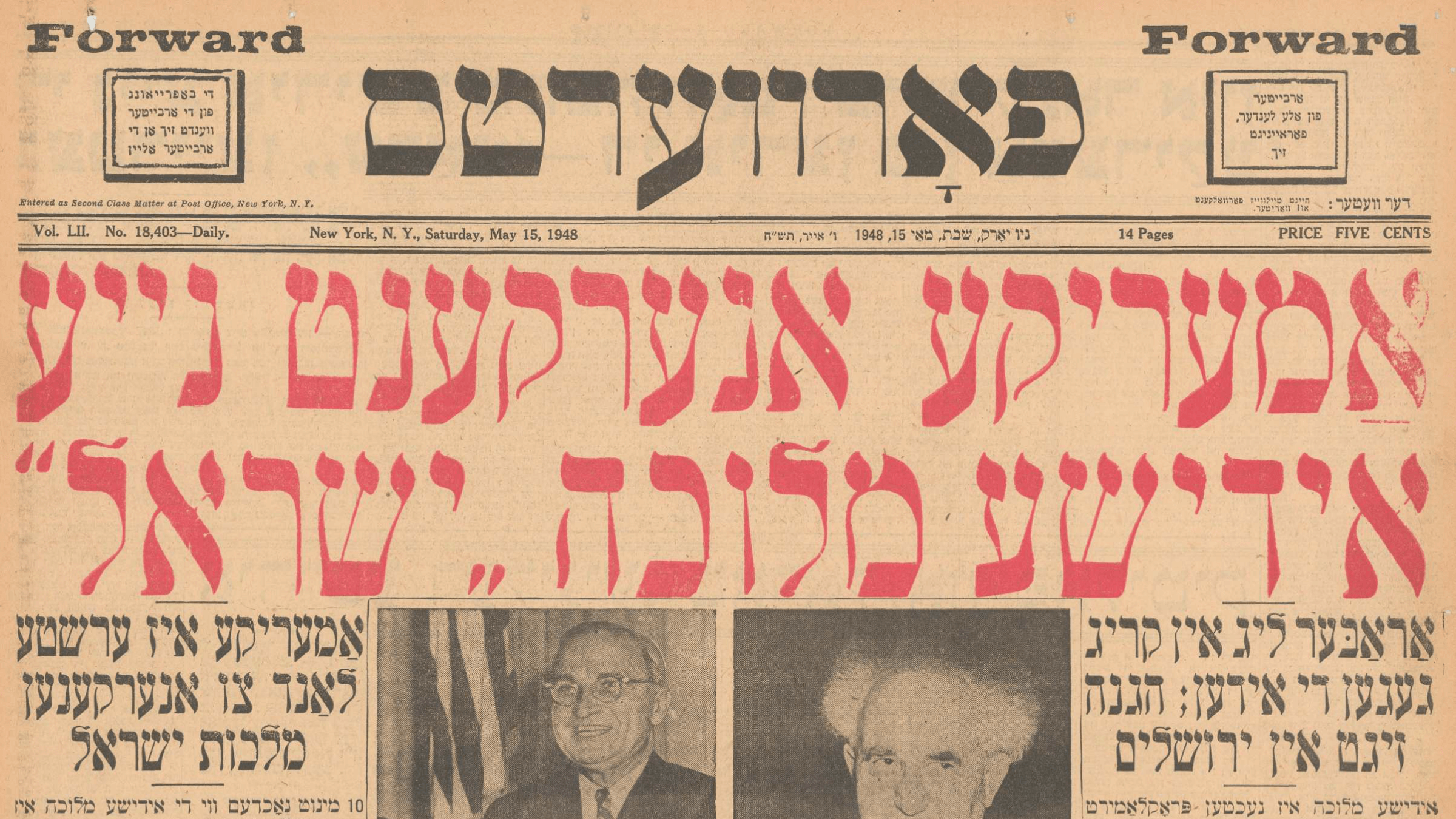 Zoom
Apr 5, 2022
7 pm EST
This event was recorded and is available to subscribers of the Forward.
THIS EVENT HAS ALREADY OCCURRED
We were thrilled to host this special, donor-only event on April 5 at 7 p.m. ET / 4 p.m. PT.
Join the Forward's Yiddish Editor, Rukhl Schaechter, and her assistant, Rabbi Zachary Golden, to learn about the exciting developments in the world of the Yiddish Forverts.
Here at The Forward, we are incredibly proud to be the longest-running, secular Yiddish publication. And as we approach our 125th anniversary in April, we are striving to do even more for our readers through our reporting, storytelling, and features, while also working to preserve our history and culture.
Without the generous support of our donors, our work wouldn't be possible. So, as a thank you, we are inviting all of our donors to this exclusive event.
From Yiddish Wordle to a new generation hearing the mameloshn on TikTok, our team will share how the Yiddish Forverts continually innovates while promoting and preserving Yiddish language and culture.
View All Events