Behind the Curtain: Actors from "The Diary of Anne Frank," 70 Years Later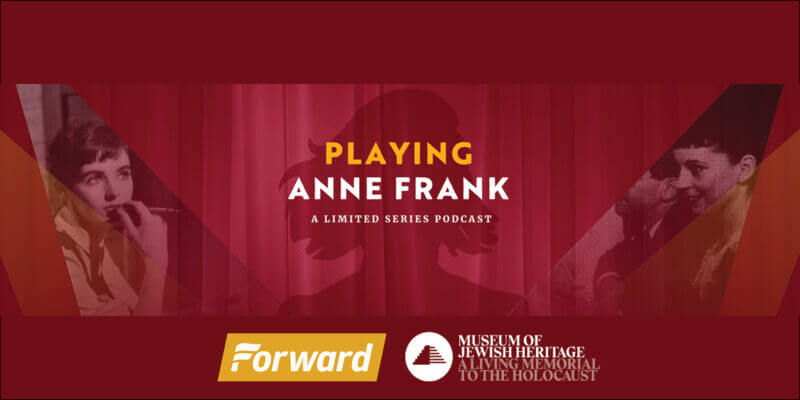 Museum of Jewish Heritage | NYC
Apr 2, 2023
3 pm EST
Register Now
What was it like to be among the first to tell the story of The Diary of Anne Frank? Eva Rubinstein and Steve Press, who played Margot Frank and Peter Van Daan in the original Broadway production, and Pauline Hahn, who played Anne Frank on a 1958 American tour, will talk about how the play changed their lives. Their conversation, moderated by Adam Langer, will mark the first time these artists have appeared onstage together in nearly 70 years.
The Diary of Anne Frank, which debuted on Broadway in 1955 and then later toured the country, was one of the most influential plays of the 20th century, and a life-changing experience for many of those who saw it. It introduced millions of Americans to the Holocaust and its victims. But what did reenacting Anne's story mean to the people who created and acted in the play or the 1959 film? How did dramatizing her life affect their lives and careers? Who were they?
Using archival material and interviews with surviving cast and crew members, Forward executive editor Adam Langer created a podcast to tell a story that's never been told. 
Register Now
View All Events