Unearthed at YIVO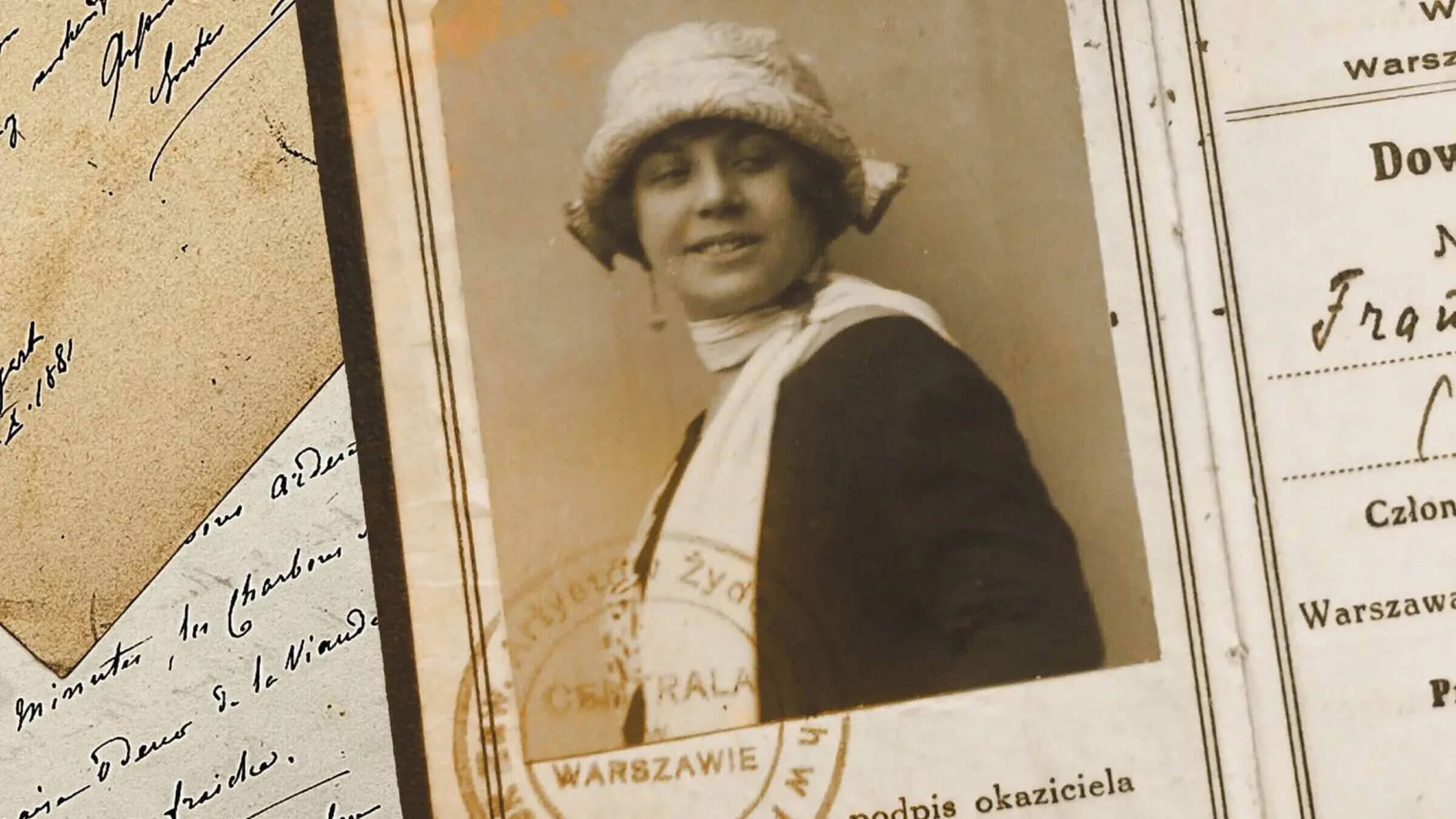 As a child, Meryl Frank was the chosen inheritor of family remembrance. Her aunt Mollie told her about Vilna, the Yiddish theater, and, above all else, Meryl's cousin, the radiant Franya Winter. Franya was a leading light of Vilna's Yiddish theater, a remarkable and precocious woman who cast off the restrictions of her Hasidic family and community to play roles as prostitutes and bellhops, lovers and nuns. Yet there was one thing her aunt Mollie would never tell Meryl: how Franya died. Before Mollie passed away, she gave Meryl a Yiddish book containing the terrible answer but forbade her to read it. And for years, Meryl obeyed.
Drawing on archives across four continents, including extensively from YIVO, and guided by the shocking truth recorded in the pages of the forbidden book, Meryl Frank's Unearthed traces her search for her cousin Franya. Meryl's discoveries reveal a lost world destroyed by hatred, illuminating the cultural haven of Vilna and its resistance during World War II. Join YIVO for a discussion with Meryl Frank about this new book led by Opinion Editor of the Forward, Laura E. Adkins.
About the Speakers
Meryl Frank is president of Makeda Global Network, an international consulting firm that works with thousands of women worldwide. Over a long and varied career, she has been an activist, a mayor, an ambassador, and a champion for women's leadership and political participation around the world. In 2009, President Obama appointed her United States Representative and, subsequently, Ambassador to the United Nations Commission on the Status of Women. In May of 2022, President Biden appointed Frank to a seat on the US Holocaust Memorial Council. She is also a member the Board of the YIVO Institute for Jewish Research.
Laura E. Adkins is an award-winning writer, editor, and speaker based in New York. She is the Opinion Editor of the Forward. Laura's writing on antisemitism, Orthodox Judaism, data, and gender has appeared in The Washington Post, The New York Times, the Los Angeles Review of Books, Glamour, and other outlets. She was previously the Opinion Editor of the Jewish Telegraphic Agency, the editor of Jewish Insider, and an assistant blogs editor at The Times of Israel.
Co-sponsored by the Forward and the Center for Jewish History
Register Now
View All Events