News
NY GOP county chair who offended Hasidic Jews tries mending fences
Lawrence Garvey was implicated in a 2019 campaign video that accused a Hasidic lawmaker and his allies of plotting to take over Rockland County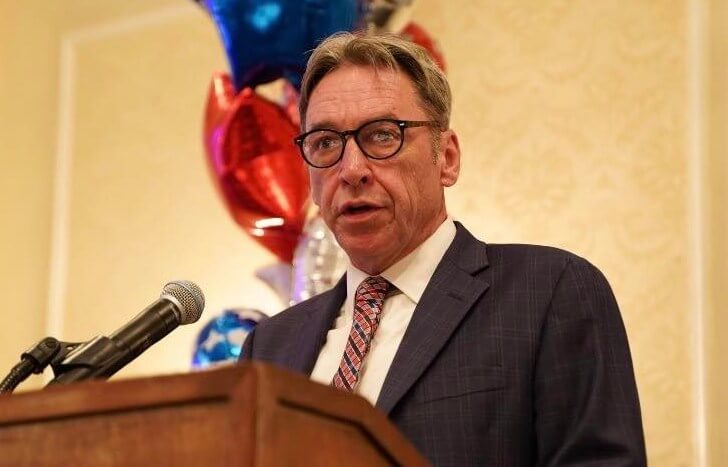 UPDATED ON 03-01-2023 at 4:50 PM ET: The day after this piece was published, Garvey withdrew from the race and endorsed former chairman Ed Cox, who is running again for the position. 
Surprising many in the midterms, Republicans picked up four congressional seats in New York and gave the incumbent Democratic governor a far closer race than she expected. The GOP credits in part its aggressive outreach effort to Orthodox voters who traditionally gravitate toward Republicans but support incumbents, no matter their party, in their reelection campaigns. Now, a candidate for the party's state chair who has clashed with the Orthodox community in the past is hoping to build on this GOP momentum to improve his chances.  
Rockland County Republican Party chair Lawrence Garvey, who was implicated in a 2019  video that was widely deemed antisemitic, is seeking to succeed Nick Langworthy, the past chairman of the GOP state committee who was elected to Congress in November. 
Garvey is one of at least four candidates angling for the job. The election, in which 450 delegates from across the state choose the chairman, was initially set for Feb. 17 but has been delayed for at least 30 days. 
Rockland County, about an hour north of New York City, has the largest Jewish population per capita in the nation. Democrats hold a 2-1 registration advantage over Republicans. 
'Not going to talk about regrets'
In a recent interview, Garvey, who was elected to his position in 2014, spoke about his effort in recent years to repair bridges between local officials and the county's Hasidic sects since trust was badly broken in 2019.
It was then that a campaign video, produced and promoted by the local GOP, claimed that an Orthodox legislator, Aron Wieder, was plotting a "takeover" of the area by redrawing voting districts. Featuring dark clouds and ominous music, an unseen narrator said, "If they win, we lose." The video was later removed from Facebook after local politicians and the Republican Jewish Coalition condemned it as "despicable" and antisemitic. But even after it was deleted, Garvey defended the video and doubled down on several of its claims, saying that "this conversation is important to Rockland."
More than three years later, Garvey this week called the video "a product of the tension" that hung over the county at the time it was made and said he "didn't expect the reaction that it got nationwide." He declined to express regret about his role in the project, saying he disagrees with the charges of antisemitism. "I am not going to talk about regrets or no regrets," he said. "I know in my heart that I am not antisemitic." He added that half of his mother's grandchildren are Jewish. (His sister converted to Judaism and his brother married a Jewish woman.) 
But he said the controversy prompted him to mend fences. "I went around the community and I asked to sit down," Garvey said. "What bothered me was that people came to believe that I was antisemitic. And I chose — intentionally, not for the party but for my own spiritual well-being – not to let that happen again."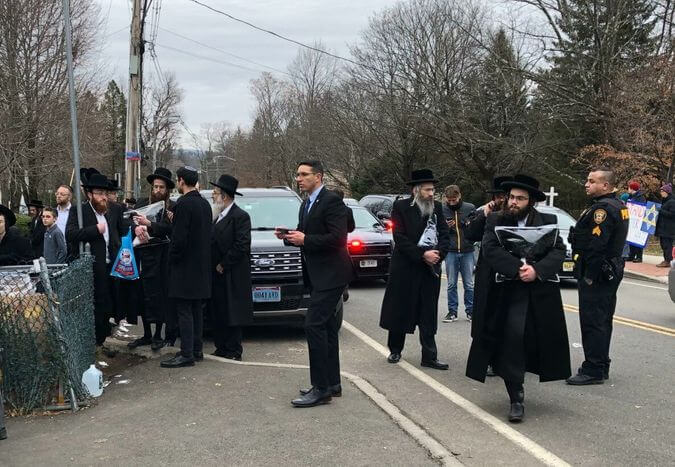 One of the people who tried to help him lower the temperature with the Hasidim was Rep. Mike Lawler, who was elected in November amid a red wave in New York with the support of Orthodox voters. Lawler, a county committee member and previously a political consultant for Rockland County Republicans, has represented the sizable Orthodox community in Ramapo in the State Assembly since 2020. He defeated Democratic incumbent Sean Patrick Maloney in the midterms by a slim 2,000-vote margin. 
"You cannot ever tolerate the use of antisemitic rhetoric or language that harms the community writ large," Lawler said in a recent speech at the Jewish Community Relations Council, referring to the past tension.
Garvey said his efforts have borne fruit. He mentioned Lawler's victories in 2020 and last year, the election of State Sen. Bill Weber and Lawler's replacement in the Assembly, John McGowan, as well as the significant Hasidic support Lee Zeldin received in his race for governor in 2022. "In my opinion, we are in a very good place," he said. "We have work to do. We'll continue to do that work. But at the end of the day, our issues align with their issues and, you know, more so than the Democrats." 
It's not yet clear whether Hasidic Jews are ready to embrace Garvey. Yossi Gestetner, a marketing executive and head of the Orthodox Jewish Public Affairs Council (OJPAC), acknowledged said tensions in Rockland County politics have eased "as a result of people in political and policy circles who keep on doing the right thing." But he said that the "heated rhetoric" of the 2019 episode "left a mark and I am not in a position to make people feel otherwise."
The elephants in the room
Garvey acknowledged that George Santos, the freshman Republican who is under investigation over misconduct and a web of lies about his background, is a stain on the party statewide and could become a distraction for other candidates in 2024 if he refuses to resign or runs for reelection. 
On Monday, the Democratic Congressional Campaign Committee launched a five-figure billboard campaign targeting the five freshman New York Republicans for taking campaign donations from Santos. Democrats hope associating these Republicans with Santos will help them win back districts President Joe Biden carried in 2020.
Calling Santos an "embarrassment," Garvey said the longer he stays, "the louder that message will become." He urged the GOP to "heavily condemn him" and apply more pressure on House Republicans to act. And he predicted that Santos will be out "before the end of the spring."
Another Republican who could be a spoiler for the GOP is former President Donald Trump, a New York native who moved to Florida and recently launched his 2024 presidential campaign. 
"Let me start by saying I love Donald Trump," Garvey said. "I thought he was a phenomenal president. I thought his policies were great. I will remember that. On the other hand, Donald Trump, his mouth gets him into as much trouble as not. So we all have to face that reality."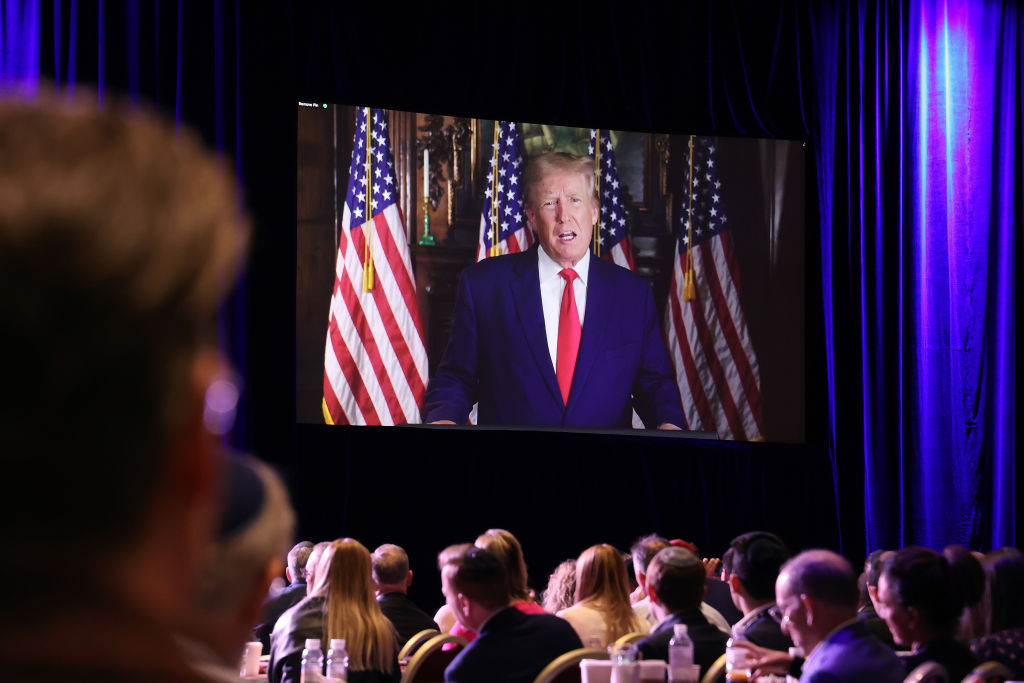 But he said he's not going to endorse anyone in the presidential primary until later in the campaign. Trump remains popular but "there are other good candidates out there," he said. 
If elected, Garvey said he will make sure that the Republican Party does more in reaching out to Jewish voters to hear out their concerns and adjust its platform accordingly. "In a Democratic state, we must work harder and smarter to attract voters from all backgrounds, all political persuasions, all religions, all corners of our state," he wrote in his letter to chairs of the 62 county committees and its members. 
This post has been updated.