White nationalist terrorism only ends when we end it. Will you do your part?
The 'replacement' conspiracy theory underlies not only domestic terrorism but also immigration policy.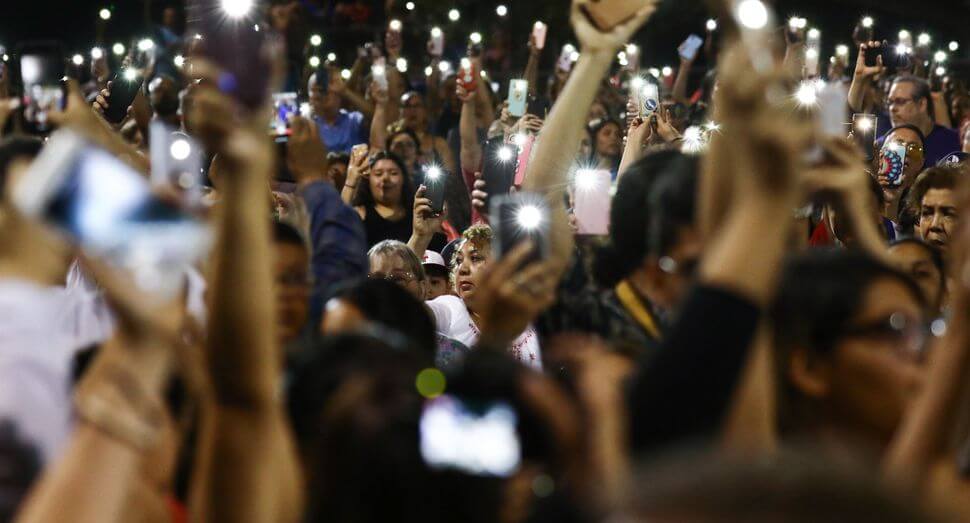 "You're a Jew, right?"
I've had dozens of variations of this question leveled at me on social media over the last several years.
Just once, I made the mistake of confirming that yes, I am Jewish, and asking why the commenter wanted to know.
His response to me was chilling: "Because you think multiculturalism is a good thing. Jews are always trying to replace white people with trash from somewhere else."
I have since learned that my charming social media correspondent was parroting a racist, right-wing ideology known as "replacement theory." It asserts that falling birthrates among white women combined with immigration will lead to the eventual replacement of the white race with people of color. It's also called "white genocide."
Many who espouse replacement theory believe that there is a Jewish conspiracy behind it, like the tiki torch-bearing white supremacists marching in Charlottesville chanting "Jews will not replace us!"
They're not the only ones who think this way. In the weeks preceding his attack, the man who murdered 11 people at the Tree of Life synagogue in Pittsburgh, PA lashed out against the Hebrew Immigrant Aid Society on social media, claiming that Jews were conspiring to resettle refugees in the United States in order to replace the white race.
And just this weekend, the man who murdered 21 people in an El Paso, TX shopping mall referenced replacement theory, writing in his manifesto that he was defending his country "from cultural and ethnic replacement" brought on by a supposed "Hispanic invasion." He then expanded upon his thinking, calling for segregating the country into ethnostates to prevent race mixing and writing that "2nd and 3rd generation Hispanics form interracial unions at much higher rates than average. Yet another reason to send them back."
This bit especially jumped out at me, as a third generation American Latina, born of an interracial marriage between a Latina mother and a Jewish father. I'm the classic American mixed kid story, which makes me their worst nightmare and their ideology a threat to my existence.
This belief system is not rare, nor is it coming from the fringes. Just last month, FBI Director Christopher Wray told Congress that the majority of domestic terrorism cases the Bureau is currently tracking are motivated by white nationalism, and much of the El Paso shooter's rhetoric mirrors talking points that the current President of the United States has either uttered or signal boosted on his Twitter account.
It would be bad enough if replacement theory were only motivating domestic terrorism, but it is also foundational to our current immigration policy, which is designed to crack down on nonwhite immigration in an effort to preserve a white majority.
The same thinking that motivates the single biggest domestic terrorism threat we currently face is also the driving force behind the family separations, the dehumanizing conditions, the concentration camps, the deaths by abuse and neglect, and the deportations.
To add insult to injury, when asked about the terrorist outbursts of his white supremacist supporters, the President engaged in standard deflection, scapegoating people with mental illness for these egregious acts of hateful violence.
Like at least one in four Americans, I live with mental illness. Being scapegoated for the actions of a shooter who would put a bullet in my head simply for being who I am is like standing in a hall of mirrors with a distorted, hurtful reflection of each of my identities glaring back at me from every surface.
But I refuse to let that hall of mirrors break, intimidate, or define me.
As a Jew, my ancestral memory is clear about what happens when we scapegoat people and then round them up and put them in camps. I refuse to let the hatefulness of this administration and its supporters go unchecked. Never again is now.
As a Latina, I see the connection between this fresh upswell of xenophobia against Latinx people and the long history of anti-Latinx violence that prior generations have faced. I refuse to allow more of the same.
As a woman with a mental illness, I refuse to let this President scapegoat vulnerable people, many of whom are more at risk of being the targets of racist violence than the perpetrators, for the actions of his followers after he has incited them to murder.
And so I am sweeping the deflections and euphemisms aside to speak plainly.
This President incites mass murder with his rhetoric, then sidesteps culpability.
White supremacists, listening to his words, are engaged in an escalating campaign of terrorism.
And all the while, a deportation force aligned with their ideology and paid for by our tax dollars continues rounding people up, confining them in concentration camps, abusing them, and killing them.
We are witnessing a new kind of civil war in which one side is abusing the bully pulpit of the White House, destroying communities with the militarized deportation force known as ICE, and killing innocent people with weapons meant for the battlefield.
The other side just wants to coexist peacefully, do our jobs, get our kids to school on time, and come home safe from our places of worship. But this war will not end if we just keep our heads down and try to live our lives. It only ends when we end it.
History tells us that it takes only 3.5% of a population protesting regularly to bring even the most entrenched dictatorship to its knees. That means we need just shy of 11.5 million Americans in the streets on a regular basis.
I beg everyone who is as disgusted and brokenhearted as I am over this ongoing senseless violence and hatred to take one step outside your comfort zone to help turn the tide.
If you've never been to a protest before, now is the time to try it out. Get involved with Never Again Action and our partners at Movimiento Cosecha. Get involved in your local Indivisible group. Reach out and connect with your state's chapter of the Poor People's Campaign. All of these groups are doing worthy work to advocate for human rights and the soul of our democracy.
This only ends when we end it. So let's end it already.