Communications
The Forward turns 125
Help us celebrate this landmark year!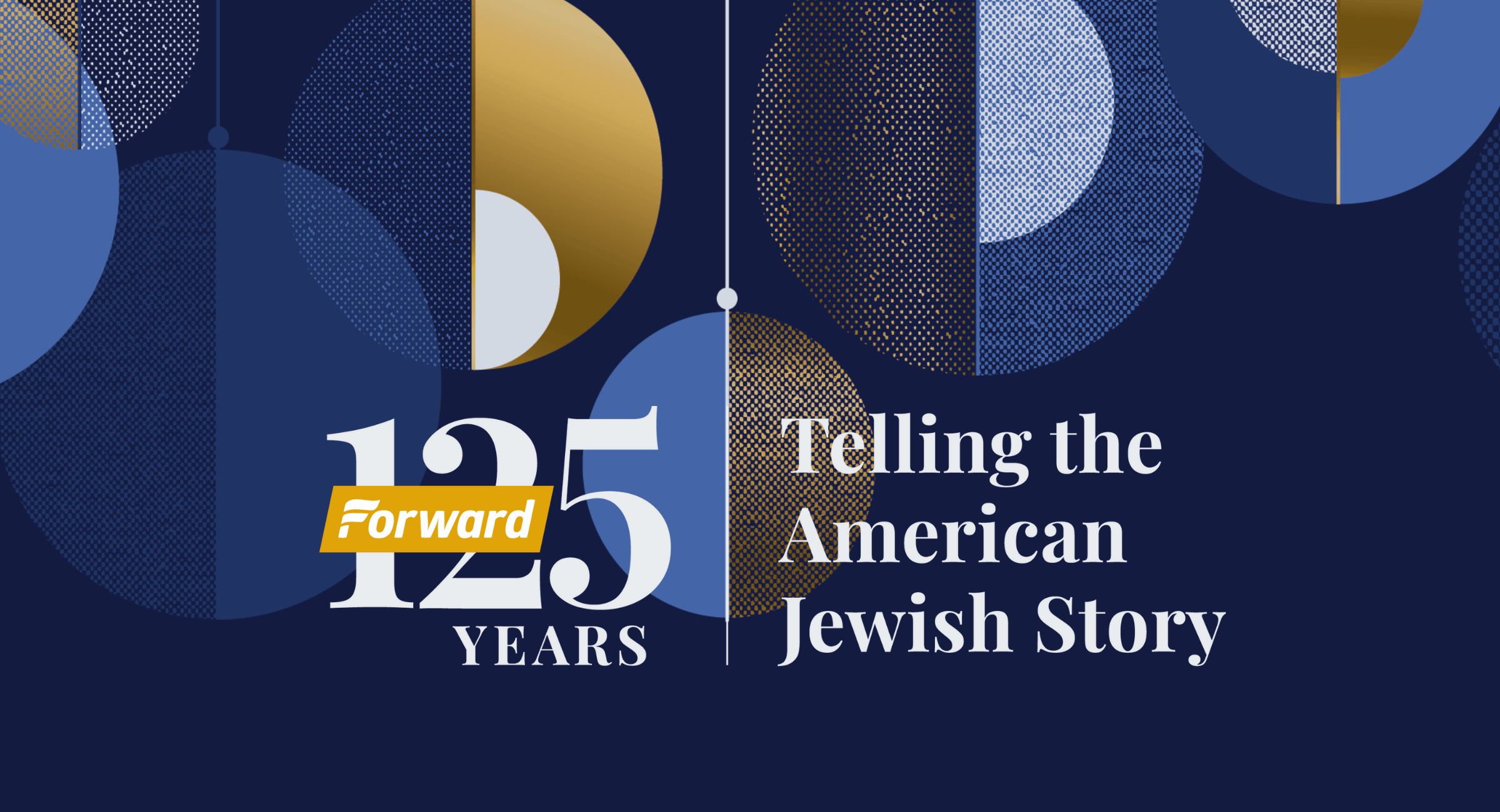 Dear reader:
At the cornerstone laying for our historic building in lower Manhattan, Forward founder Abraham Cahan said, "The Forverts changes. But our mission never does, for it belongs to you." 
Whether you've been with us for decades or just recently subscribed, Ab's words still ring true in this, our 125th anniversary year. All of us at the Forward are so grateful to readers like you for helping us reach this landmark moment.
As we kick off this 125th anniversary as an award-winning, digital-first, 24/7 news organization we have big news to share: we've relaunched the Forward website.
In response to reader feedback, the new Forward.com connects you easily, in a clean, new format, to the unbridled news reporting and rich cultural coverage you told us you valued:
Breaking national news: We've expanded our newsroom with journalists working around the clock to explain what is going on and why it matters to you. And we're proud to keep winning coveted journalism honors like the Rockower and Deadline Club awards.
Uncompromised engagement with the great diversity of Jewish life: We've significantly increased our coverage of and by Jews of color and other underrepresented groups to ensure that every American Jew feels heard, seen and reflected in our pages. 
Diverse and provocative opinion pages: More than ever, we're leading the American Jewish conversation from the left, right, and center. 
Cultural coverage that remains a reader favorite: We've reintroduced our historic advice column, "A Bintel Brief," as a podcast that connects listeners across generations, with season 2 launching soon.
Visit the new Forward.com and tell us what you think in this 1-minute survey.
In the coming months, you'll see special 125th anniversary features that salute our past and illuminate our future. We'll share indelible moments from 125 years of great journalism and offer a peek at what the next 125 might look like.
Thank you for making the Forward what it is today. Here's to the next 125 years!
Warm regards,
Rachel Fishman Feddersen
Publisher and CEO