Culture
10 songs that will turn anyone into a Barbra Streisand fan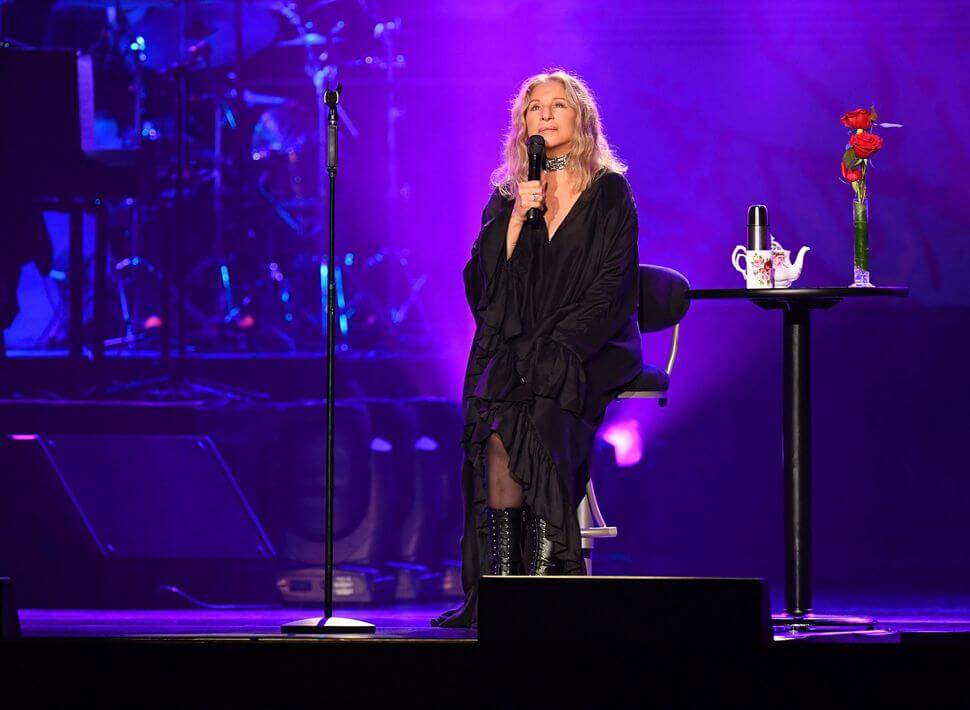 I have no idea when I first became aware of Barbra Streisand's existence; like Cher, the other ubiquitous all-around female entertainer of my childhood, she just always seemed to be there. My parents took me to see her early-Seventies film comedies, "What's Up, Doc?" and "For Pete's Sake," during their initial theatrical runs. My Jewish grandparents bragged that my uncle had gone to high school with her, despite the fact that she graduated from Brooklyn's Erasmus Hall when said uncle would have been in his mid-twenties. My goyishe grandparents had her Christmas album on eight-track cassette. MAD magazine, from which I absorbed most of my early knowledge about this strange world I'd been born into, spoofed her initial run of film musicals with a Mort Drucker-drawn parody titled "On A Clear Day You Can See A Funny Girl Singing 'Hello Dolly' Forever." You had to be a big deal to get that kind of treatment in the pages of MAD — and all signs pointed to La Streisand being a big deal, indeed.
But while I always recognized her immense talents as a vocalist, Barbra Streisand's music has generally left me cold. As a kid, I hated it when her dreary Adult Contemporary hits like "Evergreen (Love Theme from A Star is Born)" or "My Heart Belongs to Me" interrupted the giddy flow of AM gold coming out of my mom's car radio. As an adult, well… let's just say that, as a heterosexual Gen X male who is deeply allergic to Broadway musicals (and generally has more admiration than active enthusiasm for the Great American Songbook), I'm simply not anywhere near her target demographic.
Which is, you know, fair enough. Sure, I'd have loved to hear her record a collection of gospel-funk tracks with the Muscle Shoals Rhythm Section, or blast some hard rock classics with those blessed pipes. (C'mon — you know her version of "Sabbath Bloody Sabbath" would have been totally badass!) But to her credit — and to the tune of ten Grammy Awards and over 150 million in worldwide sales — Streisand has always known what she's good at, and has largely stuck to it. Still, even if there's precious little in her discography that can make a dusty-fingered crate digger like me salivate, she has made some pretty cool and/or interesting recordings on those rare occasions when she's allowed herself to "step outside the box." In honor of her 78th birthday, here are ten of my favorites…
Stoney End
1971's "Stoney End" was Streisand's twelfth studio album, but her first to actively pursue a contemporary rock direction (an approach suggested by Clive Davis, who was president of Streisand's label at the time). Produced by soft-rock guru Richard Perry, the album saw her covering songs by Joni Mitchell, Randy Newman, Gordon Lightfoot, Harry Nilsson, Carole King and Laura Nyro — and though most of the performances were in more of a singer-songwriter ( or second-string Dusty Springfield) bag, the Nyro-penned title hit demonstrated that Streisand could breathe some convincing rock fire when she wanted to.
Mother
Streisand covered three Beatles songs on her 1969 album "What About Today?" but they were all from the "wholesome family entertainment" section of the Fabs' catalog. "Mother," John Lennon's primal therapy-inspired howl of parental abandonment from his first solo album, was a far more daring choice — and while her version from 1971's "Barbra Joan Streisand" obviously lacks the Oedipal angst of Lennon's original, it's still pretty damn moving. (And I'll take it any day of the week over "Papa Can You Hear Me?")
I Mean to Shine
Future Steely Dan co-founders Walter Becker and Donald Fagen caught one of their first big breaks when Streisand recorded this song for the Richard Perry-produced "Barbra Joan Streisand." "Not a good song, but at least she recorded it," Fagen (who played organ on the session) later wryly recalled, with Becker adding that the duo signed their royalties from the song over to a former manager in order "to escape his clutches." Even if its notoriously cranky creators didn't think much of the song, "I Mean to Shine" is still an interesting slice of proto-Steely Dan, and Streisand's vocal performance on the track is unquestionably committed and soulful.
Cryin' Time
Speaking of soulful, trading lines on a booze-sodden honky-tonk classic with the Genius of Soul himself is not for the faint of heart or the flimsy of talent. But Streisand totally went for it on her 1973 TV special "Barbra Streisand… and Other Musical Instruments," duetting with Ray Charles on his Buck Owens-penned 1965 hit, and more than held her own in the process.
Guava Jelly
Sure, the combination of Bob Marley and Barbra Streisand might sound about as appetizing on paper as jerk chicken and borscht, especially when lyrics like "rub it on my belly like guava jelly" are involved. But give her credit for giving reggae a go when it was still a fairly new and radical musical form to American ears — as well as for a playful (and mercifully restrained) vocal performance of this Marley-penned tune, which she recorded for 1974's "ButterFly."
Life On Mars?
Another fairly edgy cover choice from "ButterFly," this cover of David Bowie's 1971 classic finds Streisand in full Broadway show-stopper mode. She may not fully grasp the meaning of Bowie's surreal lyrics (I mean, who does?) — but when she turns on the jets for that chorus, it doesn't really matter. Bowie, probably annoyed by how much her version revealed of the song's musical theater pedigree, wasn't a fan. "Bloody awful," he pronounced in 1976, when Cameron Crowe asked him about her cover of the song in a "Playboy" interview. "Sorry, Barb, but it was atrocious."
Shake Me, Wake Me
Like many other mainstream pop artists, Streisand would "go disco" in 1979 (more on that in a second), but her propulsive 1975 cover of the Four Tops/Motown classic proves that she was aiming for the dancefloor well before disco dominated pop radio. Alas, the public wasn't yet ready for Disco Babs; while "Shake Me, Wake Me" made it to #10 on Billboard's Disco Singles chart, it missed the Hot 100 entirely. (Fun fact: The song's superior 12-inch disco remix is one of the rarest and most collectable records in the entire Streisand discography, fetching as much as sixty bucks on Discogs.)
The Main Event/Fight
After a three-year run of maudlin balladry (capped by "You Don't Bring Me Flowers," her smash duet with Neil Diamond), the theme song from her 1979 romantic film comedy with Ryan O'Neal put Streisand back on the dancefloor (and in the pop charts) in a big way. If you can make it through the dreary "Extra, extra, I'm in love" opening, some serious mirror-ball gold awaits — after all, the song was co-written by Paul Jabara and Bruce Roberts, who had previously penned the similarly-structured 1978 disco smash "Last Dance" for Donna Summer.
No More Tears (Enough Is Enough)
Speaking of Summer, Streisand also teamed up in 1979 with disco's hottest diva for this massive Jabara-Roberts hit, which was co-produced by Gary Klein and Eurodisco legend Giorgio Moroder. Over four decades later, it's still a blast to hear Summer and Streisand pumping each other up to kick their trifling, weak-ass men to the curb; and once the band — driven by legendary drummer James Gadson — kicks in, one has little choice but to boogie along with them in liberated celebration. (Fun disco fact: Several different mixes of the song were released by Streisand and Summer's respective record companies. The best one is the extended version included on Summer's "On the Radio; Greatest Hits Volumes I & II").
Woman In Love
Written and produced by Barry Gibb at the height of the Bee Gees' "Saturday Night Fever"-driven success, 1980's "Guilty" LP is basically The Great Lost Bee Gees album — albeit with Streisand standing in for Barry's brothers. While that concept is admittedly a deal-breaker for some (especially those who never got over the Gibbs' Colossus-like domination of the late-Seventies pop charts), this hardcore Bee Gees fan finds much to dig on the album, especially the hit "Woman In Love," which was about as perfect a piece of pop songcraft as you could find on the AM dial in the autumn of 1980.
Dan Epstein is the Forward's contributing music critic.