Culture
A true crime documentary about an arcane religious practice feels oddly familiar
'Razzouk Tattoo' follows a family of Coptic Christians in Jerusalem that tattoos pilgrims — and the intrigue and murder that follows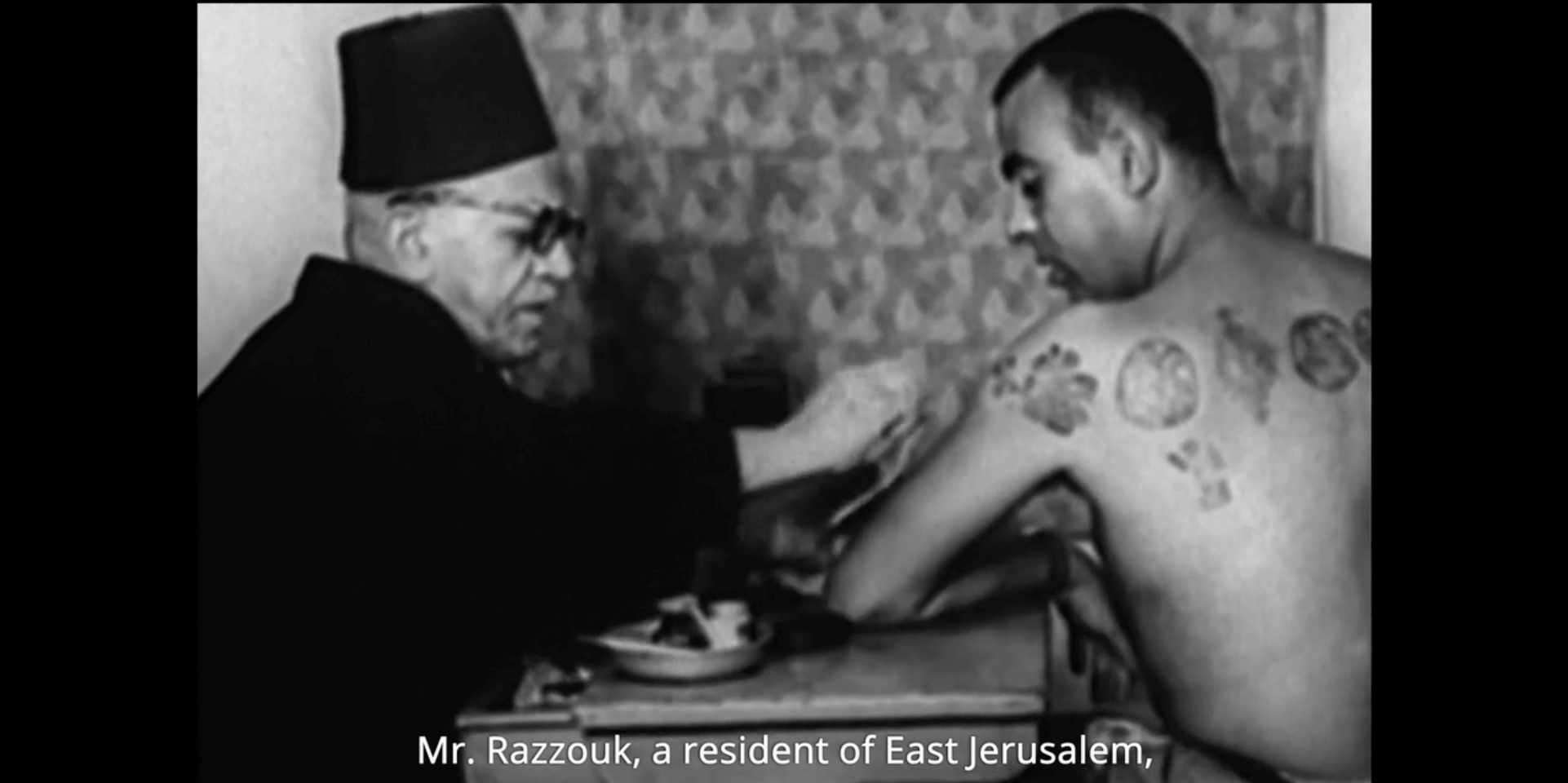 The Other Israel Film Festival seeks to "provide a window into the lives of Israelis and Palestinians from all walks of life and every corner of the land."
This, in practice, tends toward documentaries on activist topics. There's films on the struggles of Palestinians living under occupation, historical investigations of atrocities committed by Israel during its formation, pieces on environmental crises in the Middle East and attempts to document the rare pockets of peaceful coexistence.
"Razzouk Tattoo" is a breath of fresh air this year, the only film on the docket that does not portray Palestinians in terms of their oppression. The documentary follows the Razzouks, a Coptic Christian family who immigrated to the Christian Quarter in Jerusalem's Old City 500 years ago, bringing their trade with them: Christian tattooing.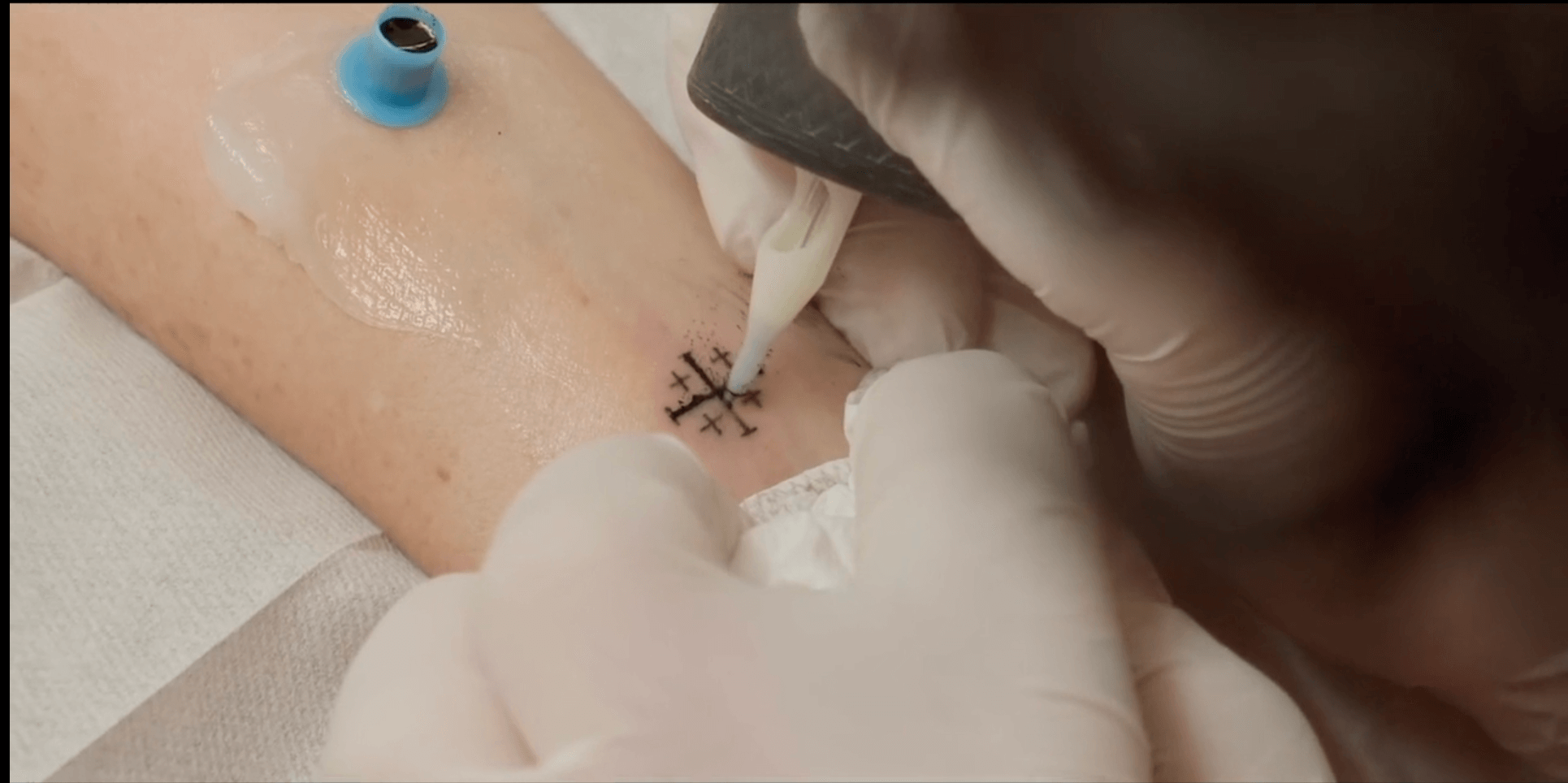 The film focuses on the Razzouk family and their tradition of tattoos so much that it barely mentions Israel's existence, much less the occupation. The only glimpses of the conflict are a passing mention of one of the intifadas and a quick shot of some soldiers carrying machine guns in the Old City alleys near the Razzouk tattoo shop.
But that's not to say that it's a lighthearted film. "Razzouk Tattoo" is neither an analysis of the roots of a niche practice nor a study of pilgrims in Jerusalem today. It's a true-crime investigation.
The current proprietor of the Razzouk tattoo shop, Wassim Razzouk, still follows the family tattooing tradition, which he hopes to pass on to one of his sons. Using a wooden stamp, he imprints one of a collection of ancient designs — a Jerusalem Cross, the archangel Michael fighting a devil, the Annunciation — on his client's arm, then traces over it with his needle and ink. (He does use an automated tattoo machine, a nod to modernity.)
The family says their ancestors brought stamps with them from Egypt, and that the stamps are 500 years old. But Wassim does not have all of them — and as the only family member still tattooing, he thinks he should. And this is where the drama begins to unfold.
Wassim asks his father where the missing stamps are, and discovers that they have been the subject of family conflict for generations. But there's more to the story — a cousin, Nelly, seems to have been murdered for her stamps.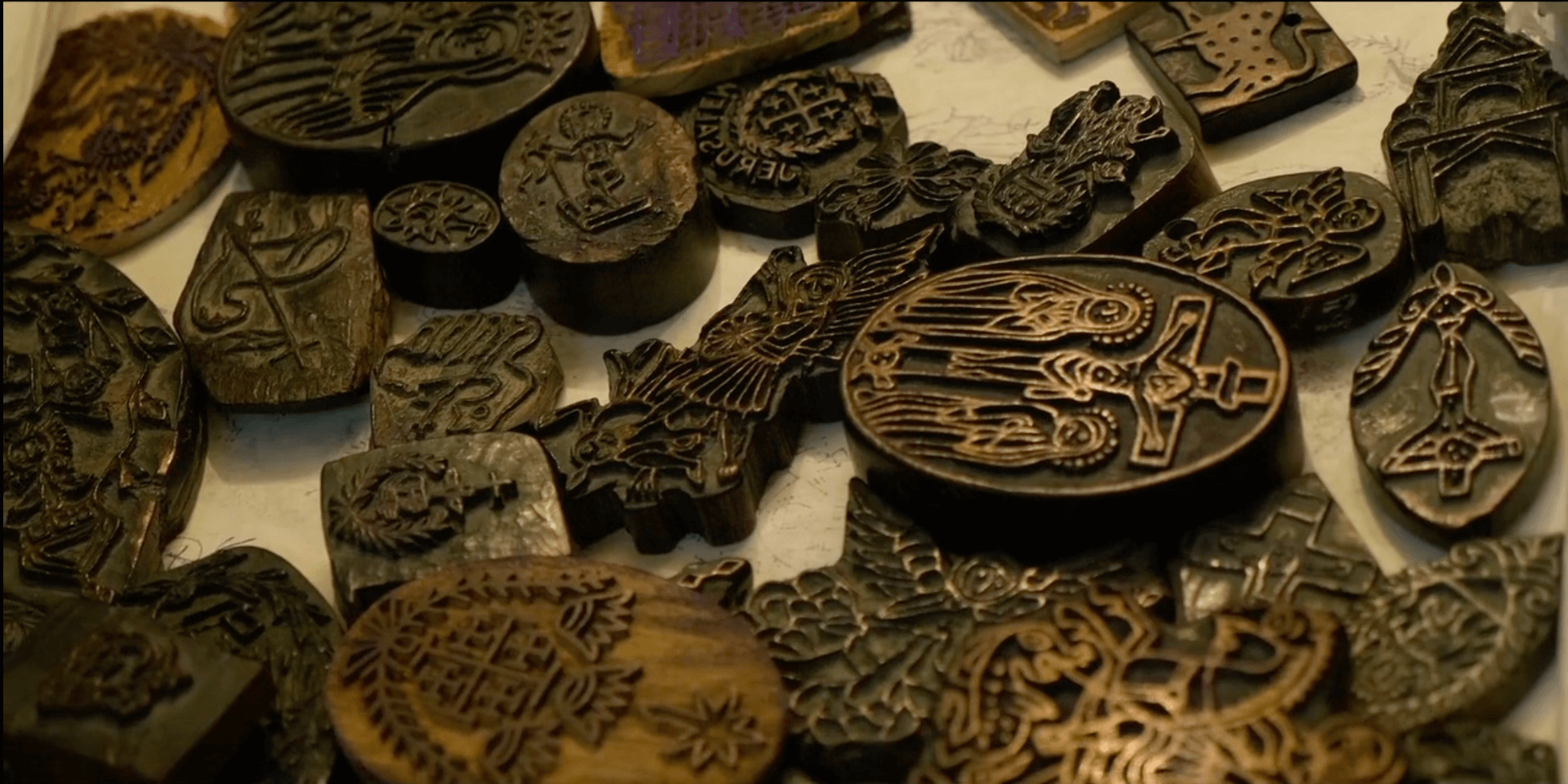 At various points, multiple members of the family tried to go into the tattooing business, stealing stamps and tattooing equipment from each other and even sneaking the tattooing kit out of dead relative's houses. But only a few members of the family had the talent for it and managed to be successful, including Nelly, who was deeply paranoid about imminent death; rightly so, apparently, since she was strangled, her neck broken, possibly by her jealous brother.
The movie is a bit hard to follow at times — there are a lot of branches of the Razzouk family, and it's hard to keep track of who is who and which now-deceased relative is which when people are referencing their husband or father or grandfather. The producers attempt to help out by zooming around a family tree, but that just makes matters more confusing.
The family members interviewed in the film don't help to clarify the situation either. "Everyone loved her," one Razzouk family member says of Nelly. "Nelly was full of hate," says another. And the film goes off on tangents at times, detailing an abusive father's relationship with his daughter, which seems to have little to do with the stamps.
In the end, despite the intrigue the film builds and its suspenseful music choices, there's not much of a climax. Wassim doesn't manage to reclaim the missing stamps or solve Nelly's murder. The most interesting parts are the traditional documentary moments, where we learn nuggets about the history of tattooing or pilgrimage; the rest of it is just the internal drama of a family we've never met.
But it's sort of delightful for that. "Razzouk Tattoo" feels both deeply tied to Jerusalem — after all, we're talking about religious artifacts that are hundreds of years old — but also extremely pedestrian. It may be a more high stakes, exotic version of family drama, but at its heart, it's still the sort of narrative that's played out every day over inheritances and wills and ancestors.
The film is a reminder that, despite the political grandstanding and big moral narratives, life goes on in Jerusalem, and not everything is about the conflict. The holy city is still populated by real people — regular, everyday people who hate each other for regular, everyday reasons.