Culture
In two provocative documentaries from Israel, an argument that bearing witness is insufficient
'Tantura' and 'A Reel War: Shalal' show what archives and oral history can accomplish — and what they can't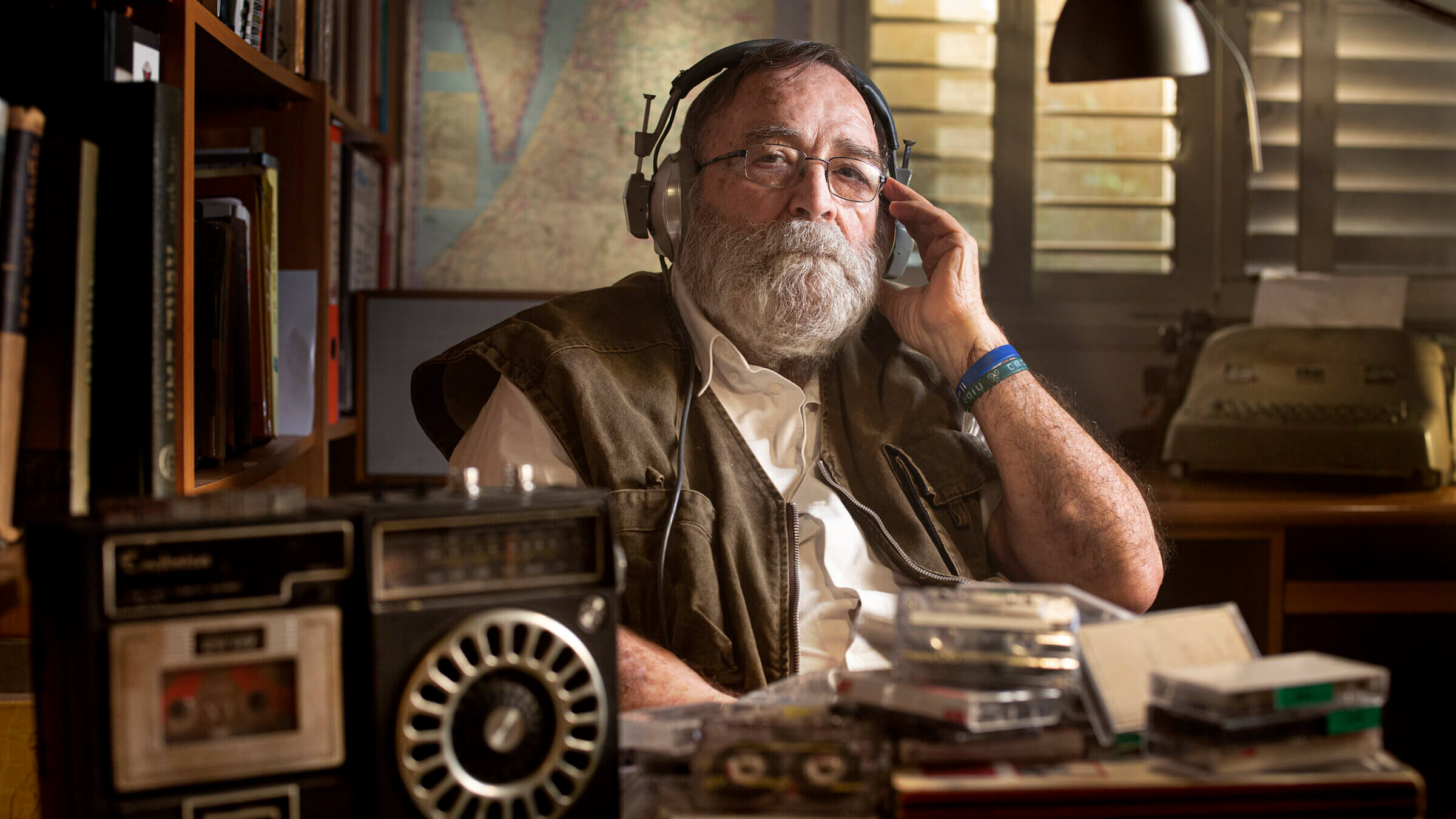 Midway through the documentary "Tantura," Israeli historian Yoav Gelber makes a strange pronouncement: "I don't trust witnesses."
Delivered with a smile and a wheezing laugh, this statement is intended to startle viewers. But maybe it shouldn't: Though pieties about the importance of individual narratives are so common as to be cliche, history is made by choosing which witnesses to trust and which to disregard.
Two documentaries showing at the Other Israel Film Festival ask what it might mean to not just give lip service to witnesses but put real faith in them. "Tantura" uses oral testimony from Israeli soldiers to reconstruct the 1948 destruction of the Palestinian village of Tantura and provide evidence that soldiers carried out a massacre there. "A Reel War: Shalal" details a researcher's discovery of a trove of documentary film footage recorded by the Palestinian Liberation Organization and hidden in an Israeli government archive. 
Both films use powerful firsthand accounts to challenge mythmaking about the creation of Israel and the erasure of Palestinian history from the country's public making. Both exhort viewers to see and, unlike Gelber, trust witnesses. But they can't quite articulate what they want us to do once we've seen and trusted.   
A slick, well-produced film that premiered at Sundance earlier this year, "Tantura" operates a little bit like a cold case procedural. This case begins in the 1990s, when Teddy Katz, a graduate student at Haifa University, began investigating the destruction of Tantura in 1948, during what Israelis term the War of Independence and Palestinians call the Nakba, or "catastrophe." 
Katz interviewed dozens of former soldiers in the Alexandroni Brigade, which captured Tantura, and Palestinian residents they displaced. He collected evidence, including confessions from soldiers, that the brigade carried out a massacre after the surrender of the village and buried up to 200 victims in a mass grave hidden under a modern-day parking lot.
After a newspaper published Katz's thesis, several soldiers who spoke to him walked back their testimony and sued him for libel; the university revoked its support for Katz, and the controversy foreclosed his academic career and rendered him a pariah. 
To reconstruct the tragedy of Tantura and its complicated historiography, director Alon Schwarz cobbles together archival materials and other sources: new interviews with Alexandroni soldiers and some descendants of Tantura residents, Katz's taped thesis research and conversations with Katz himself, who still stands by his findings. 
While "Tantura" sometimes gets tripped up in logistical details, it excels when it allows witnesses to explain themselves — or attempt to do so. Seated in their homes and often flanked by family members, the nonagenarian Alexandroni soldiers vacillate between straightforward confirmations that a massacre did occur, justifications, and outright denials. 
Their testimony, driven by what producer Saul Schwarz described as a need to "puke out this truth" in their final years, shows how easily shame can curdle into queasy rationalizations. In one scene, a soldier listens to 1990s oral testimony about a soldier who lined up Tantura residents and shot them; he compares the behavior described to that of Nazis, only to assert that since the Alexandroni soldiers were not Nazis, they could not have done such things. 
What "Tantura" does not address is its own emphasis on Israeli over Palestinian testimony. While Katz appears remarkably self-effacing in interviews, the documentary positions him as the first to uncover Tantura's history, and implies that his findings were completely buried in the years between the libel lawsuit and the film itself. 
But while the alleged massacre in Tantura is less well-known than similar events in Deir Yassin and Lod, which have become touchstones in accounts of the Nakba, Katz was neither the first nor the last to record it. References to a massacre surfaced in a 1951 Palestinian memoir. In 2002, researcher Mustafa al-Wali collected oral testimonies from Tantura residents who were unequivocal about the reality of a massacre. By treating the soldiers' confessions as unanticipated revelations, the film implies that firsthand accounts from Palestinians are compelling only insofar as Israeli ones corroborate them — a streak of hypocrisy in a film about the importance of witnesses. 
Written and directed by Karnit Mandel, "A Reel War" is a far quieter but equally arresting film. A researcher for the Israeli film and television industry, Mandel was poking around in the Israel Defense Forces' archive when she stumbled upon a series of reels labeled "War Booty Films." Investigating their provenance, she learned that they represent part of a film archive created by the Palestine Liberation Organization to document everyday life for Palestinians, and unseen since the IDF seized it during the 1982 invasion of Beirut. 
The footage Mandel shows, some of which dates back to the British Mandate era, is another form of witness, this time to thriving and cohesive Palestinian communities: young mothers attending childcare classes, schoolgirls walking hand in hand, pristine automobiles gliding through the streets of Jaffa. 
To the Palestinian filmmakers and scholars Mandel interviews, the concealment of this footage amounts to what one activist calls "a loss of people's identity." And while Mandel keeps a low profile as the film's narrator, devoting more time to her methodology than her motivations, she seems to consider the film archive as a means for Jewish Israelis to reassess the historical narratives that have shaped their own identities. 
"What we saw in the pictures, happened," Mandel narrates, describing the importance of film and images in forming her generation's historical consciousness, particularly regarding Israel's national history. "What we didn't see, never happened."
Yet Mandel can never quite articulate what her generation might do with its expanded concept of what happened. Neither can Schwarz in "Tantura." At one point, he proposes that a monument to those killed at Tantura be erected. When he visits the site of the village, an Arab-Israeli fisherman from the neighboring village of Fureidis describes the existence of a mass grave from the massacre as already an open secret. 
"Everyone knows that there's a whole cemetery there," he tells Schwarz. "No one addressed that." In the experience of this witness, simply knowing is not enough. 
"Tantura" premieres Nov. 3 at 7 p.m. at the Other Israel Film Festival; "A Reel War: Shala" premieres Nov. 5