Fast Forward
Pelosi responds to Supreme Court abortion ruling by reciting Israeli poem
In Israel, Ehud Manor's poem is better known as a song, "I have no other country"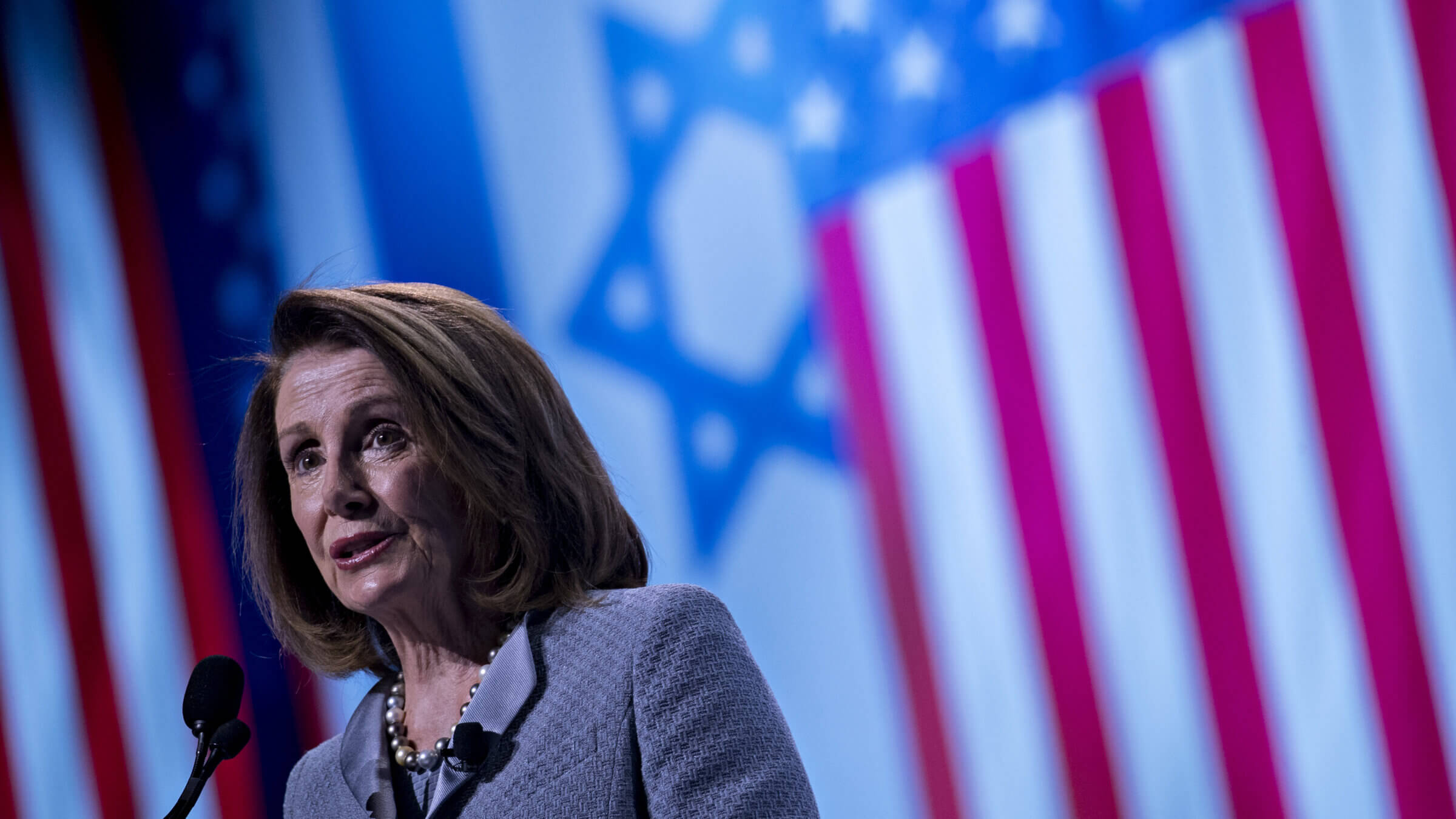 Speaker of the House Nancy Pelosi, an ardent champion of abortion rights, expressed her disappointment in the Supreme Court's overturning of Roe v. Wade on Friday by reading, from the House floor, a work by an Israeli poet and lyricist about not giving up on your country. Pelosi read, "I have no other country" as a poem, though it is also a famous song in Israel.
"I am personally overwhelmed by this decision," Pelosi said of the court ruling that ended constitutional protection of abortion. "From time to time I quote this poem by Ehud Manor. He's an Israeli poet. I met his wife when I've been in Israel."
Pelosi then began to read: "I have no other country even though my land is burning." The poem ends: "I shall remind her and sing into her ears until she opens her eyes."
Pelosi then said: "Clearly we hope that the Supreme Court would open its eyes."
She had stopped in the middle of the poem, looking straight into the cameras as she repeated, for emphasis, the line she had just read: "My country has changed its face."
"I have no other country," has been interpreted in different ways. It has served as anthem for West Bank settlers. But it has also been used in Israel the way Pelosi used it — as a statement of patriotism in spite of disappointment in her country.
Ehud Manor has been deemed Israel's most prolific lyricist, having written more than 1,000 songs, including "Bashana Ha'Ba'a," which is popular with Jews around the world. Manor was born near Haifa and died in 2006 when he was 63. He won the Israel Prize for song. His wife, Ofra Fuchs, is an actress.
House Speaker Nancy Pelosi reads a poem in reaction to SCOTUS overturning Roe v. Wade. pic.twitter.com/tEFDbgR04M

— The Recount (@therecount) June 24, 2022
I have no other country
"I have no other land,
Even if my land is burning.
A simple word in Hebrew penetrates
Into my veins, my soul.
My body aches. My heart hungers,
But this is my home.
I will not be silent, now that my land
Has changed her appearance.
I will never forego reminding her of this,
And I will sing it in her ears,
Until she opens her eyes…"
Here "I have no other country" is sung by Israeli pop star Ninet Tayeb.