Fast Forward
Lennie Rosenbluth, forefather to North Carolina hoops legends, dead at 89
He went toe-to-toe with Wilt Chamberlain and came away with the Tar Heels' first national championship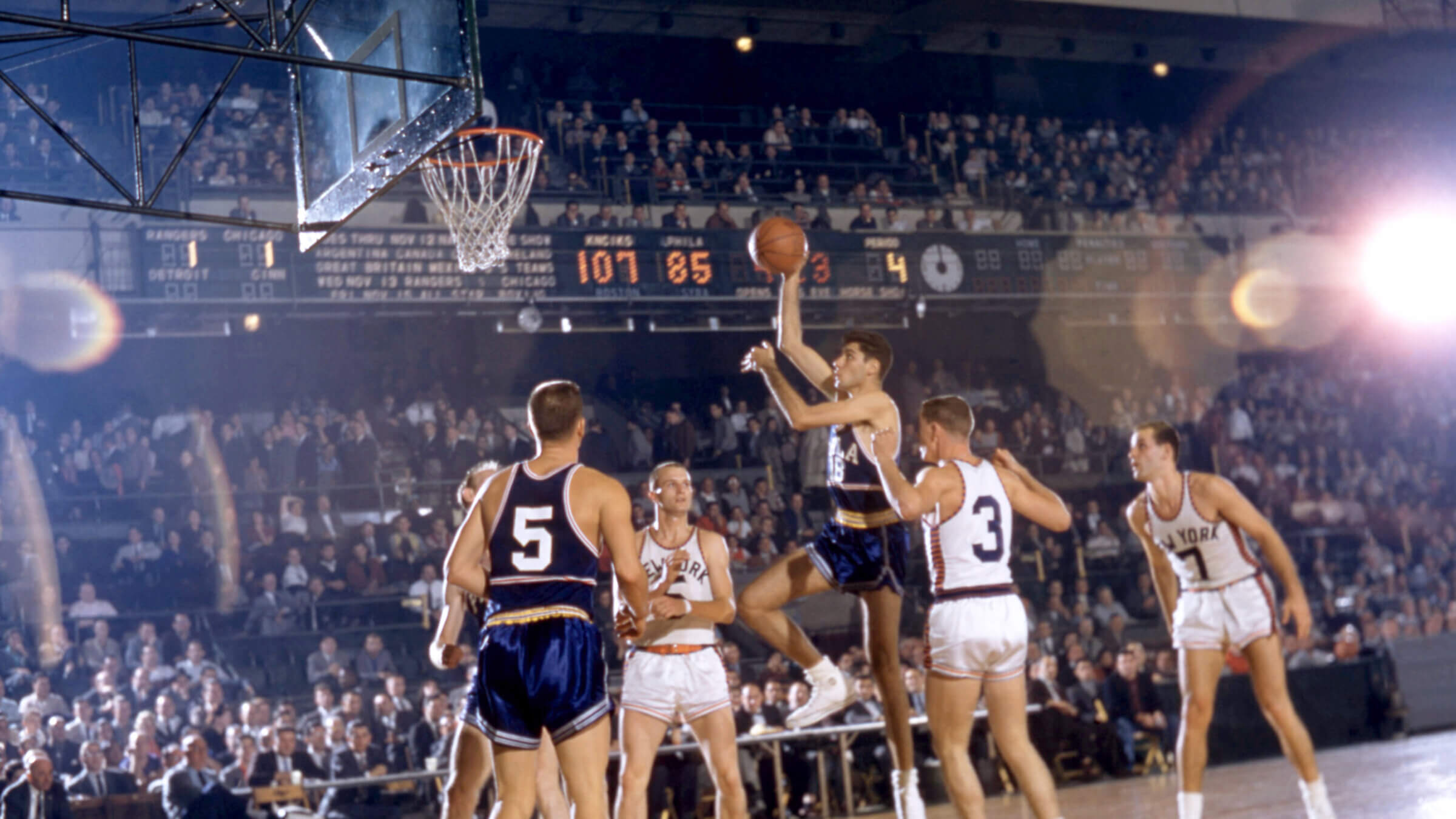 Before there was Worthy, Vince or even Michael, there was Lennie, a rangy Jewish kid from the Bronx. 
Behind Lennie Rosenbluth, who died last week on June 18 at 89, the University of North Carolina stampeded through college basketball. When the Tar Heels ran the table to their first NCAA Championship in 1957, it was Rosenbluth, a 6'4" small forward, who took home Player of the Year honors as their leading scorer — beating out a Kansas colossus named Wilt Chamberlain for both the national title and the individual award.
After 1957 got them over the championship hump, North Carolina went on to become one of the most iconic teams in all of sports, its stars among the most recognizable and beloved to ever pick up a basketball. 
"Bar none, it all began there," Rosenbluth told The Charlotte Observer in 2020.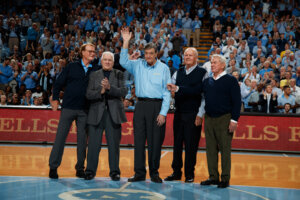 His 28.0 points-per-game scoring average that season has never been matched at Carolina — not even by future NBA legends like Vince Carter, James Worthy, and Michael Jordan. When the jerseys of Worthy, and Jordan were lifted to the rafters, they joined Rosenbluth's retired No. 10.
Following a two-year stint with the Philadelphia Warriors, where he wore No. 18, the number signifying life in Jewish tradition, Rosenbluth retired from pro basketball and became a high school teacher and a basketball coach.
Striking black-and-white photos from The Raleigh News & Observer's archive from Rosenbluth's playing days can be viewed here.