Forverts in English
Our grown children and their dating apps
As parents, we tend to fight hard for our children's happiness. But in this arena, we're powerless.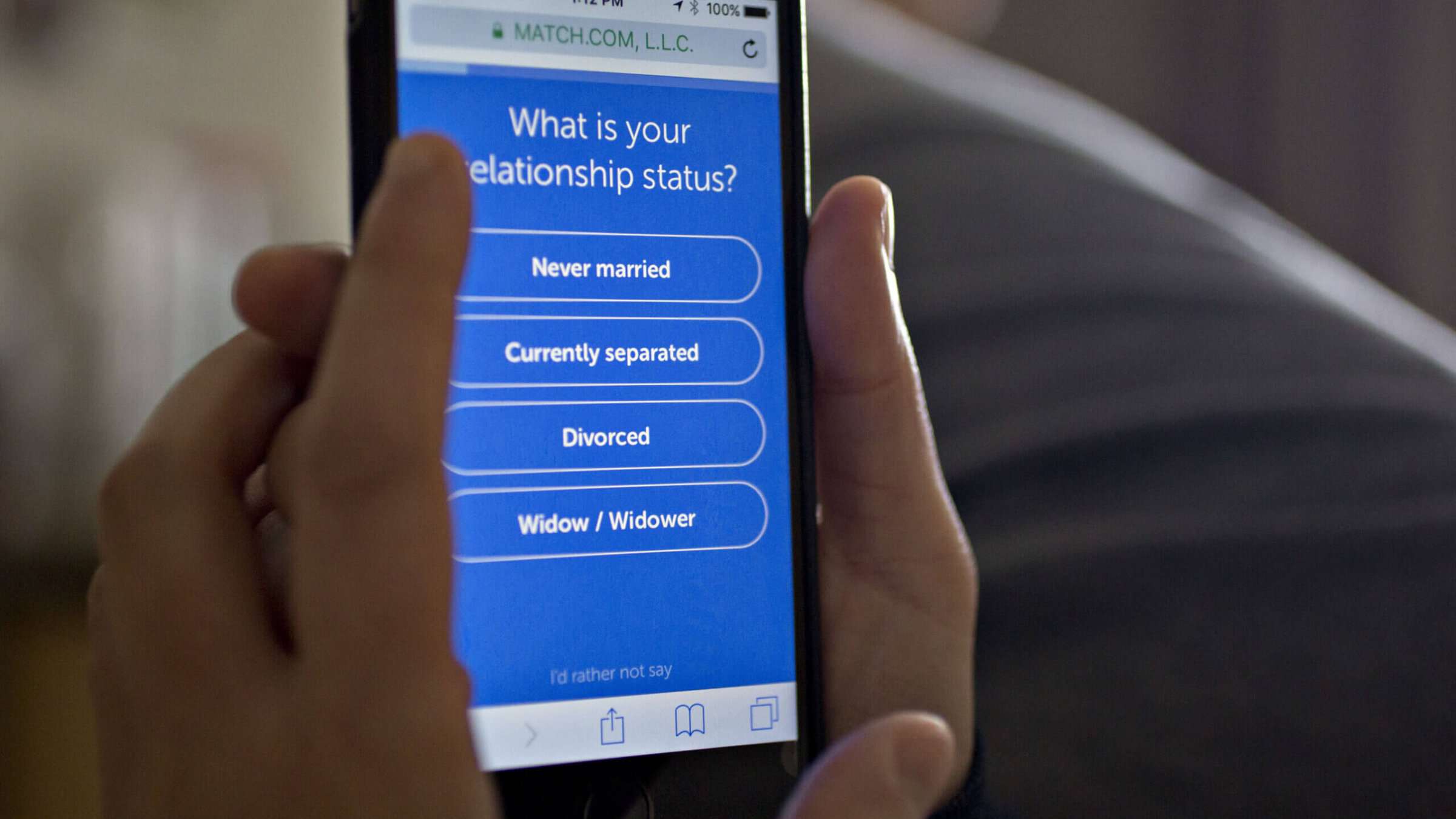 This is part of a series called "Yidn in di yorn" ("Jews getting on in years").
If all of your adult children are happily partnered (married, even!) and you actually like their respective partners, count your blessings! But if, like me and many others, you're still waiting for your (good-looking, kind, smart) offspring to find their bashert, then this can be an anxious time.
How did our predecessors do it? In the shtetl, you didn't so much look for a mate as have one chosen for you. With any luck, you grew to love each other, or at least share the burden of caring for whatever children God provided. (On second thought, by the time Tevye was giving away his daughters, things were already changing.)
My grandmother met my grandfather while they were imprisoned together for revolutionary activities in Czarist Russia. Sometime after emigrating to New York, she got a letter from her former cell mate saying he was coming on a visit to America. Could he stay with her? As it happened, she was going out of town to visit relatives, so she let him have the run of her apartment. When she returned (so the story goes) he was too comfortable to move out so he stayed and eventually they had two children together.
It doesn't really matter how you meet; it's the aftermath that counts. How did we baby boomers find our spouses? At college, in group houses, at work, being introduced to someone's sibling or friend, a chance encounter while traveling.
And while these still hold promise for our adult children, the main gathering place for singles today seems to be dating apps. And what a gathering place that is!
The good news: you can meet available prospects whom you would otherwise never come across. The bad news: with such a large pool to choose from, it's easy for someone, after the first date, to say: "Well, that was nice but not perfect, so I'll just go on to the next one." On most apps you see a photo and learn something about the person you might soon be having a drink with. But during that meeting it could become clear that the photo is outdated, the personal information not accurate, and the supposed desire to have a serious relationship with someone starts to look rather iffy.
When we older folks get together with our friends whose kids – also in their thirties – are looking for mates, we commiserate. Along the way, some have learned some new Yiddish terms: adurkhbletern (scroll), a fir ton mitn finger (swipe), der profil (one's profile) and a ziveg minashomayem (a match made in heaven!).
As parents, we tend to fight hard for our children's happiness. But in this arena, we're powerless. There were times when my husband and I would spot a nice young man at some event and want to corner him: "Are you single? Would you like to meet my daughter?" And even if, in our fantasy, he were to say yes, there's no guarantee that our daughter would be impressed with him. Who can account for the idiosyncrasies of attraction?
They say: beauty is in the eyes of the beholder. But what do you do if we see a clear red flag? How much do you comment? When do you hold your tongue? And would we have listened to our own parents' interference when we were their age?
If we still lived in the shtetl, the conversations with our potential makhetonim (in-laws) would be a lot more productive than just commiserating. You have a son? We have a daughter – Shoyn! (Perfect!) Bring out the schnapps! So what if your son is three years younger or two inches shorter? They'll make it work. And we could go to bed that night, happy that we knew the good family our children were marrying into, and that they could finally eliminate the high financial cost of dating, as well as the hours spent scrolling on their apps.