Forverts in English
Still no NYC monument for the six million Jews killed in the Holocaust
Warsaw Ghetto survivor Arthur Nunberg called for this in a 1973 speech near the UN but all the city provided was a temporary plaque.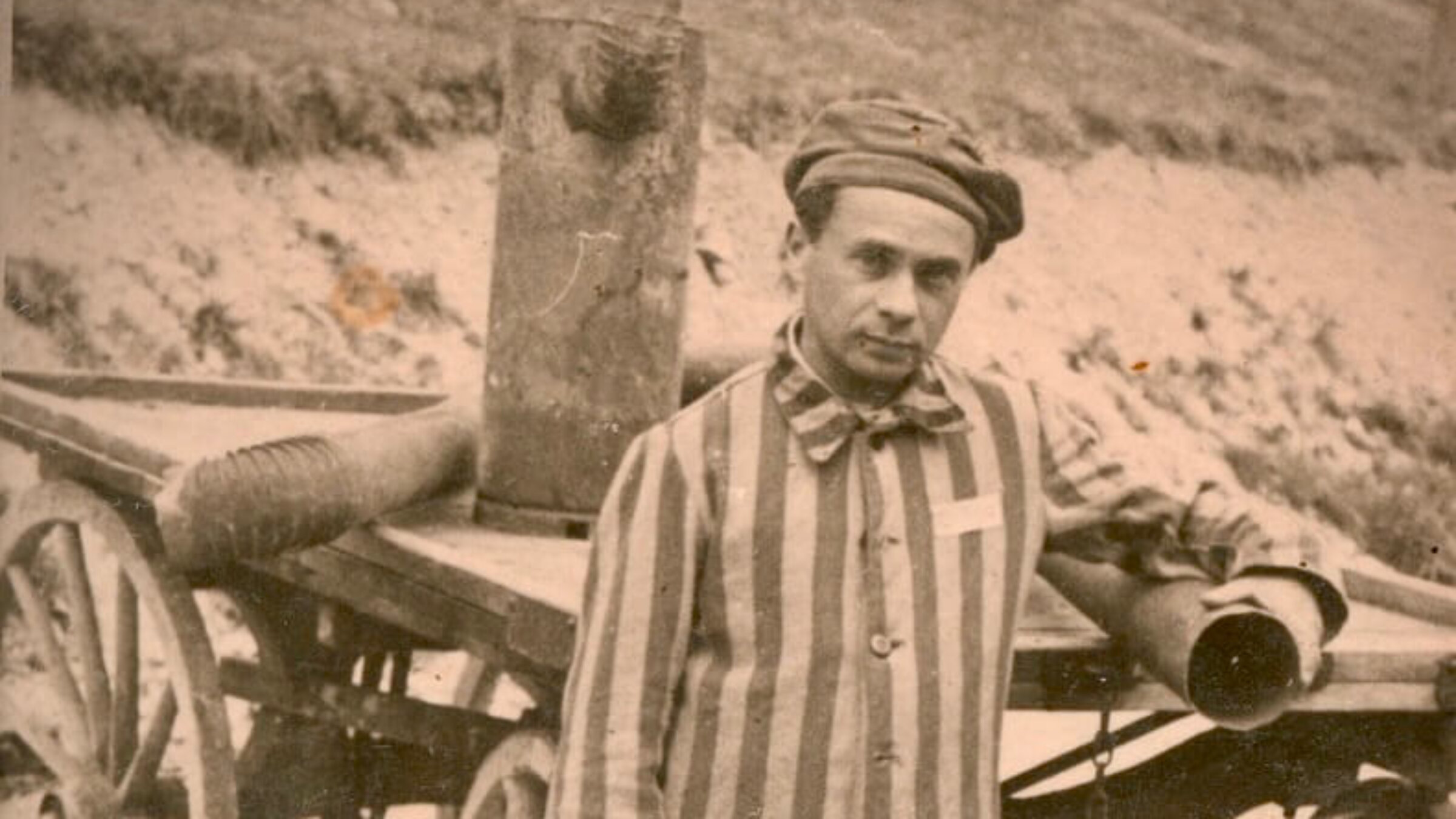 In 1973, 30 years after the Warsaw Ghetto Uprising, the Yiddishist rank and file, along with their intellectual leaders, met outside Dag Hammarskjold Plaza just north of the United Nations in mid-Manhattan to demand the city fund a monument for that historic event and for the six million Jews killed in the Holocaust.
The Warsaw Ghetto Uprising, which broke out on April 19, 1943, was the largest and most significant Jewish Labor Bund-inspired revolt against the Nazis.
Spoiler alert: We're still waiting. Although the city did place a stone in Riverside Park mentioning the uprising, it was supposed to be simply a marker for a future memorial sculpture.
Arthur Nunberg, himself a surviving Bund underground messenger, writer and cultural activist, stood beneath some of New York's finest architecture that day in April 1973, and called out to the city's managers, to the diplomats sitting around desks across the road, to the folks observing from inside their offices in nearby modernist buildings and to the world. His words were recently recovered from the Bundist Yiddish journal Unzer Tsayt, by YIVO Archive Director Stefanie Halpern, at the request of Nunberg's daughter, Helen Nunberg, a Santa Cruz-based physician. The text has been translated by another inheritor of the Bund's legacy, Myra Mniewski.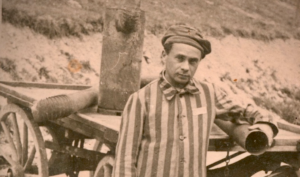 Speaking in the name of the Bund, as well as the farband (association) of former ghetto fighters, partisans and concentration camp inmates, Arthur Nunberg expressed the difficulty of speaking about the Warsaw Ghetto uprising because he had been there, and also of the pain in facing a world that had turned its back on Jewish suffering.
"Difficult also because we are assembled here in front of the building, made of stone and glass, that stands for a myriad of countries whose representatives looked on passively with hearts of stone and eyes of glass, while our people were being betrayed.
It is difficult for me to speak because added to these feelings of embitterment is the shame at having to take issue with New York, the biggest Jewish center in the world, because it still does not have a monument memorializing our six million martyrs."
In recalling all sectors of Poland's Jewish community uniting to revolt against the merciless Nazi tyrant, Nunberg's 1973 speech seems in parts like a call to prayer. No wonder that for so many Yiddishists, the Warsaw Ghetto Uprising is written into our hagodes, as part of our Pesach Seder retelling.
"The strength and martyrdom of which I speak emerged from a generation that brimmed with devotion, a faith that illuminated all branches of Jewish life in Eastern Europe before the torrent that befell us in 1939.
That faith carried us through those tragic years of Nazi occupation with a spiritual armor derived undoubtedly from the network of yeshivas, the thousands of Hasidic houses of prayer and Jewish houses of learning, where generations received their religious education. The faith of that segment of our people was what identified them with Zionism. Ghetto fighters like Mordechai Anielewicz and others, grew out of that tradition.
The Bund, although ideologically removed from those two powerful Jewish communities, fought for and impacted Jews of all persuasions.. The fact is that the Bund's innovative and revolutionary ideas strongly influenced, not only its own circles, but also the entire environment. "
Nunberg's reflections on the merciless onslaught of fascism resonate with the current horrific events in Ukraine, with the world seemingly helpless against it, including the damage to the Babyn Yar memorial, site of the war's largest execution site of Ukrainian Jews.
"Powerful countries, large and small, were impotent in holding back the filthy, barbaric Nazi deluge that flooded Europe's entire continent. Not just people without a country but also nations with strong military powers were trampled under the boot of Nazi Germany."
Nunberg, having come through an era without digital media where the internet makes everything eternal, was determined to push back against the erasure of the heroic actions and identities of those he had witnessed. Notice his use of the word "khaverte" (friend) and "khaveyrim" (friends) before his fellow Bundists' names. This was indeed how Bundists called each other.
"I will never forget that day in Warsaw when I found myself at the home of the heartening and fearless architect of the illegal Jewish Secular School Movement, khaverte Sonia Novogrodzka. It was as early as February-March 1940, at a meeting of the Bund's Underground Central Committee. Later, equally seared in my memory was the time I spent at the home of the khaveyrim Pav, Filozof and Shtibel – Bundists from Lodz, who practically dismantled my very worn winter coat in order to sew money and illegal literature into its lining, so that I could disseminate it to Bundist ranks in Zaglebie-Krakow. 
How much faith, holiness and heroism was inherent in Eyzl Rudin, a Bundist from Wolbrom, whose hands were broken by the Gestapo in Cracow, whose lungs were kicked in while attempting to force him to divulge who Adam Navlotski was and where he was hiding; in Tsvi Lipski and Lipek Mints from Hashomer Hatzair, in Salek Meytlis from Hanoar in Sosnowiec; in Monyek Peltsman and Mendek Horendorf, Bundists from Kracow who were tortured to death in Katowice, Auschwitz, Cracow — and before their martyrs' death they dispatched encouraging letters calling on us to further continue conducting our covert work.
And what of the Bund's passionate, aging pioneer, Itskhok Peysekhson (from Bedzin), who was shot while delivering a speech accusing the Nazi murderers and calling Jews to resist at the assembly point along the train before being herded into the cattle cars.
And what of the two sisters Pola and Doshe Stshekatsh, SKIF  members from Sosnowiec, still children of 12 and 15, who threw grenades from a bunker in Czenstochowa before being shot in their bunker."
It's impossible to read Nunberg today and not think about that bullet-ridden car bringing a Ukrainian family, now refugees, to safety in Moldova. Or the moving speech Ukrainian Jewish president Zelensky gave to the Israeli Knesset, evoking his own family's Holocaust survival, and the current brutal regime literally at his doorstep. And of the countless acts of resistance of Ukrainian citizens.
In Nunberg's time, the city had established an annual memorial site in Riverside Park, dedicated in 1947, for commemorating the Warsaw Ghetto Uprising. There still is a granite plaque there, serving as a symbolic tombstone for two boxes of soil from Terezin and Sered, two concentration camps in Czechoslovakia, and a scroll describing the defense of the Warsaw Ghetto, in both Hebrew and English, composed by the Chief Rabbi of Jerusalem. I've yet to encounter anyone who personally read the scroll or witnessed the transfer of the sacred soil for burial, but so it says on the city's official website for the memorial site.
The website also affirms that no funding campaign was ever organized to build a larger memorial sculpture. Every year, those of us who participate in the commemoration of the Warsaw Ghetto uprising, make due with the temporary plaque.
Now, with the heightened awareness of Nunberg's words, made available for the first time in English, detailing much of what took place in smaller cities and towns throughout Nazi-occupied lands, it's impossible not to be appalled by the lack of a proper monument.
"Every street, house and stoop was fortified. Fallen fighters passed their weapons to their comrades in their last moments of life. The wounded fought on to keep the enemy at bay till their last breath, running from one burning roof to another. Half-dazed from smoke inhalation they ran out of bunkers into which the Germans had thrown gas and fire bombs.
May their battle song, their torch, light the way of resistance to human evil, to enslavement and intolerance — to victory on the road of human redemption.
In his 1973 speech, on that April 19th, Arthur Nunberg, himself an ember snatched from the conflagration, demanded the world, the city, the diplomats and the Jewish community remember to never forget.
"We dare not be satisfied with only sustaining their martyrdom, their heroism and their will — we must also not forget and not forgive.
They've left us a cultural legacy, a national, creative, Jewish cultural life. May we make every effort to partake of the privilege of being their true inheritors.
Honor, honor their memories."
Will there be a larger memorial in New York City to the six million martyrs and the heroes of the Warsaw Ghetto Uprising? With the passing of Arthur Nunberg's generation, it's now up to us.