Forverts in English
How the Forverts historically related to its women readers
Although the editors offered practical advice, their attitudes were not always as progressive as you'd expect from a socialist newspaper.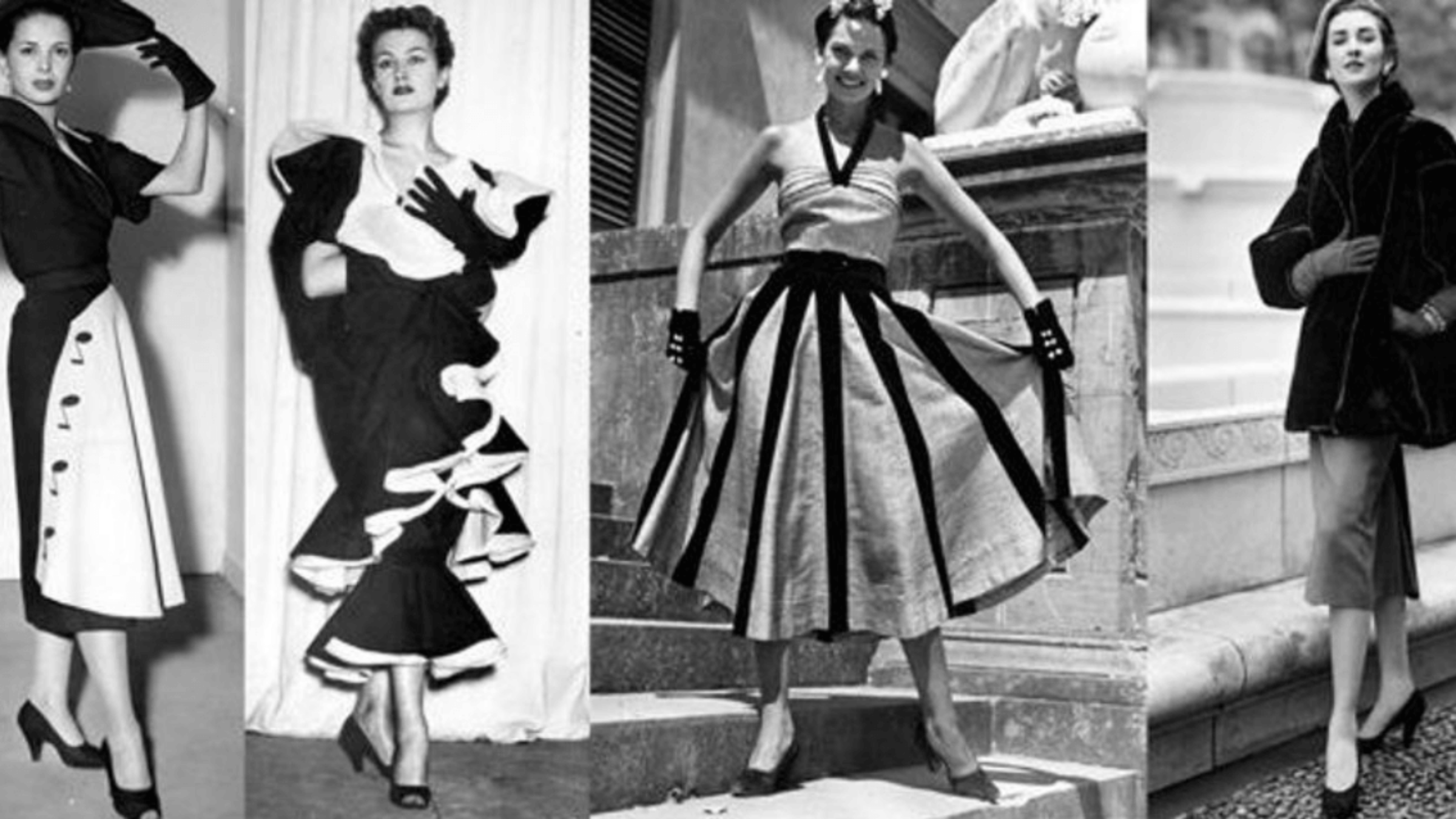 In the first 50 years of the Forverts, the goal of editor-in-chief Ab Cahan was clear: to provide Jewish immigrants from Eastern Europe with the daily news in their own language, while also helping them adjust to American society; and most importantly – to become active members and supporters of the labor movement.
But in what was then called "the women's pages," there was a certain ambivalence about this sort of content. Although many women readers had jobs outside the house, and the Forverts did encourage them to become politically active, the editors also published articles reflecting a more traditional attitude to women.
As an example of this ambivalence, let's take a look at two articles that appeared in the issue published on March 15, 1925, a time when the Forverts had a circulation of more than 200,000.
One one page, under the headline, "Of Women's Interest (Facts and Opinions About Women's Lives Today)," a column called "Notes from the Women's World" reports several news items about the ongoing suffragist movement.
One news bulletin describes a clash within the socialist party in the Belgian Parliament because the clerics in one faction of the party supported women's right to vote, while the liberals within the party, interestingly, did not.
Another news item says that a bill brought to parliamentarians  in England that would have enabled women 21 years old and over to vote, was rejected because, as the author of the article writes, "women in England are very active politically, and since England now has over a million more women than men, there is fear regarding the power that women will gain, were they to have the same voting rights as men."
The reason why there were so many more women than men in England at that time was apparently a result of the huge number of soldiers who had been killed during World War I.
Although there is no byline for  "Notes from the Women's World," historian Maxine Seller wrote that the author was journalist Esther Luria, an active Bundist from Warsaw who had been imprisoned in Siberia due to her revolutionary activities but escaped six years later to New York, where she wrote for leftist Yiddish newspapers like the socialist literary monthly magazine called Tsukunft (Future); the weekly paper of the Ladies Waist and Dressmakers Union – Glaykhhayt (Justice) and the Forverts.
In a 1988 article about the history of the women's pages in the Forverts," Seller writes that Luria also wrote about other political topics related to women, including the lower wages of women workers and the necessity for creating a children's theater to engage boys and girls while their mothers were at work.
Although Luria's column encouraged its women readers to play an active role in the shaping the political direction of the country, other articles on the same page reflected a different attitude towards women. In the piece, "Women Who Help Out with their Husband's Business are Not Always Happy," author Yehudis Kopf tells the story of one young couple, Morris and Bella, whose marriage starts going downhill and the one to blame, she writes, is Bella.
According to the narrative, Morris and Bella worked in the business together in order to increase their income. At first, Morris didn't seem to mind, but after a while he wanted to go out with Bella every evening, or at least several evenings a week, to socialize with friends or go to the movies. (Keep in mind that this was decades before the invention of television.) But Bella wasn't interested. Every evening there were chores that needed to be done: shopping for groceries, preparing dinner, clean the furniture or doing the laundry. Although Morris did wash the dishes after dinner, Bella ended up doing everything else. "Now Morris and Bella are living like two cats in a sack," Kopf writes.
"Whose fault is it?" she continues. "Bella, of course. No one can manage two jobs simultaneously and succeed in both. A  person who works in a 'shop' [factory, short for "sweatshop"], store or office should never engage in housework when he returns home."
Kopf doesn't stop there, saying that it's difficult for a man to love "an irritable, exhausted, often uncombed woman who keeps insisting he be grateful to her, and keeps reminding him that she works day and night… If a woman chooses of her own free will, under no coercion, to go to work and also do the housework, she shouldn't be surprised if her husband doesn't treat her well."
Kopf's judgment against hard-working Bella reveals a sharp contrast with Luria's praise for working women, leading one to speculate whether Yehudis Kopf is indeed a women, or is perhaps a pseudonym for a male journalist who has his own bone to pick with women in the workplace. This wouldn't be surprising because, as Luria pointed out, a significant portion of men in the socialist movement didn't support equal rights for women.
According to a list of pseudonyms used by Forverts writers throughout the years, located in the newspaper's archives, men did occasionally adopt female names when writing for the women's pages. In a piece called "Bargains in the Department Stores," dated June 7, 1953, the author Golda Miller was actually a man: humorist Yosef Shimen Goldshteyn. Although the name Yehudis Kopf doesn't appear on this list, the name could still have been a pseudonym, since the list only includes writers who published in the Forverts years later.
But one popular writer on the Forverts women's pages was indeed female: Regina Frishwasser, whose work appeared for decades, between 1917 and 1959. As part of the newspaper's mission to Americanize its immigrant readership, Frishwasser would provide its female readers with tips on good manners, as practiced then in American society; for example, to avoid speaking loudly or in an aggressive tone, as Jewish women used to do while hawking wares in the marketplaces of eastern Europe. Frishwasser also explained the art of smiling – something that was done much more frequently in American society than in the old country (a difference that's especially noticeable when comparing the smiling faces in photographs taken in the United States with the more solemn facial expressions seen in European photos). Other topics Frishwasser covered were how to make friends and how a girl should relate to a suitor who's professing love for her.
In the piece, "Old Complaints and New-Style Weddings," published on January 19, 1919, Frishwasser criticizes a male colleague's essay who asks, with obvious resentment, why a man who wants to marry, needs to beg his sweetheart to marry, even kneeling in front of her, until she finally says yes, even when he and she both know that she's eager to marry him. Frishwasser's response: "For centuries women were raised to sublimate their feelings of attraction to a man, to remain passive in the relationship… After all, what would her suitor feel if she were to get down on her knees and ask him to marry her? Any respect and affection that he would have had for her up to that point would disappear instantly, and the romance would be over."
Frishwasser also penned a cooking column called Est Gezunterheyt (Eat in good health), containing recipes of various dishes and responses to readers' cooking questions, like why does milk blended into mashed potatoes need to be heated first, or how to prevent a cake from falling.
The cooking column played a double role: on the one hand it taught women, especially younger ones, how to prepare traditional Ashkenazi dishes; on the other, it instructed balebostes (homemakers) how to use new, commercially canned foods in their recipes, so that they wouldn't need to labor for hours in the kitchen the way many of their mothers had done.
The Forverts often held cooking contests, too. On January 15, 1938, the paper published the names of the winners in one such contest, together with their recipes and how much money they won. Esther Sheinheit of Chicago, Illinois, won a dollar for her yellow squash kugel and Mrs. R. Marcus, of Indiana, Pennsylvania won a dollar for her soft oatmeal cookies.
The women's page also regularly published photographs of the latest look in women's clothes and for years even provided sewing instructions. "The fashion page was very popular," said Fannie Jacobson, who worked at the Forverts from 1948 until her retirement in 1999. "One day a woman called the editor's desk to complain about the fashion page's use of the word hentshke (glove), insisting that this wasn't a Yiddish word at all. Turned out, she didn't know Yiddish all that well, and thought that hentshke referred to a handkerchief. We all had a good laugh at that one."
In 1974, a new writer, Tsirl Shteyngart, took over the women's page, calling it The Woman and the Home, consisting, for the most part, of recipes. She frequently used pennames like Sore Berkovich, Nina Blum and Khane Lasman. By then the column had shrunk a good deal, however – down to a quarter of a page. One obvious reason was the decline in the popularity and usage of the Yiddish language. The younger generation of Jewish women preferred reading English newspapers to Yiddish ones.
But there was another reason as well. By the 1970s, a women's page had become less essential, given that the immigrants' daughters were much better educated than their mothers had been and were eager to read articles in subjects besides cooking, cleaning and advice on good manners. These younger women could read and understand news from the White House, Israel and countries around the globe, just as well as the men, leaving the women's page for their aging mothers, for whom this had once been a source of guidance and practical tips in a language that was close to their hearts.