Forverts in English
What my father taught me about drinking whiskey
Part of a Forverts series devoted to Father's Day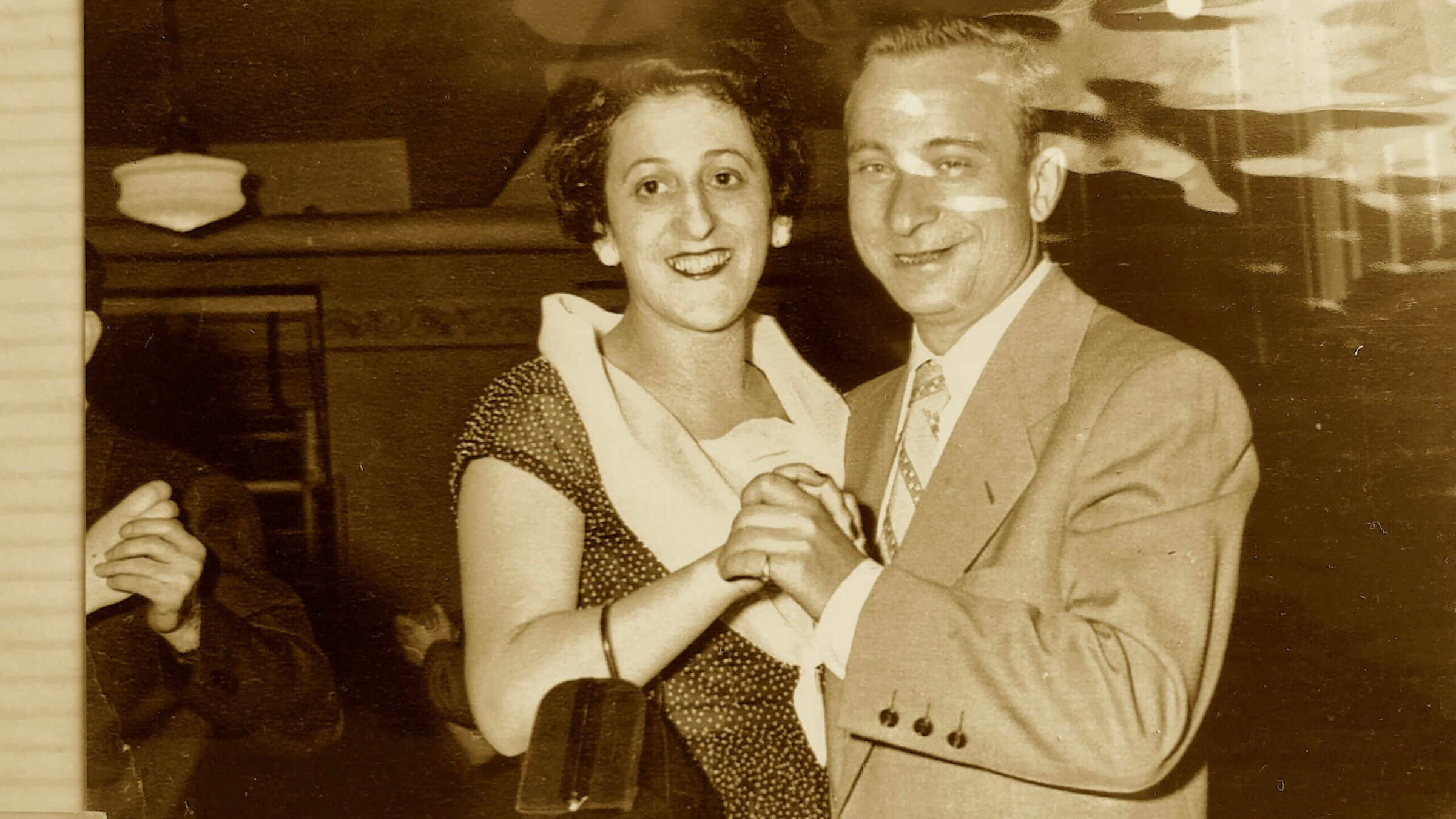 My father, Yidl Moishe Rosenblum, was born in 1915 and raised in Pietrokow Trybunalski (Pietrikov, in Yiddish) – a small provincial city in central Poland. He became a shnayder (tailor), married and had a son, but the child died of typhus in the Pietrokow ghetto and his wife, Khaye, was murdered in Treblinka. He himself was deported to Auschwitz.
After the war,  he remarried a woman called Feygeh Leah Katz in the Feldafing Displaced Persons camp, in Germany. I was born in 1948. Shortly thereafter our family settled in Montreal where my two younger brothers and I were raised. We lived in an apartment in a tight-knit community of Holocaust survivors.
At my bar mitzvah party, held in our apartment, my father picked up a glass of bronfn (whiskey) and as I stood at the periphery with the other children, he pointed to me and whispered loudly: "Ibergelebt!" ("Survived!"). He paused and then shouted: "Lekhayim!"
Later that evening, after the several dozen guests had left, I tiptoed over to the bar table and gingerly poured myself a shot of scotch. Imitating my father's friends, I downed the shot with one gulp. As I began gasping for air, I heard my mother's screams, intermingled with my father's laughter. He came over, smacked me in the back and whispered in Yiddish that I was a man now, but that I had to wait until I grew up to drink any more bronfn.
"Gedenk, a yid trinkt nisht aleyn! ("Remember, Jews don't drink alone!").
My aversion for whiskey lasted for about 15 years, until my second year of law school when I worked on New York politican Chuck Schumer's first congressional campaign. He helped me get an internship with a relative of his who had a legal practice in Manhattan. My boss, called Moish by everyone, was a brilliant attorney and CPA who always seemed annoyed, angry and resigned all at the same time, as he plowed through endless stacks of legal papers, juggled numerous clients over the phone, and prepared for the next court appearance.
Yet every Friday, Moish would close the office a bit early and drag me down to a beautiful old bar called Suerken's in lower Manhattan. He would order two Chivas Regal scotches and "encouraged" me in joining him in slowly sipping and savoring a good whiskey to celebrate his survival of another week in a law practice. When I asked him why we had to celebrate with scotch, he replied: "Kid, a lawyer drinks scotch!"
When I told my father what I learned that day as a legal intern, he first laughed, then said:  "An advokat ken trinken a scotch, ober gedenk, a Yid tor nisht trinken aleyn."  ("A lawyer can drink scotch, but remember that  Jews don't drink alone.")
Years later, I read a discussion on whiskey and kashrut written by the great rabbi, Reb Moishe Feinstein, who pointed out the importance of drinking a lekhayim because it celebrated happy occasions, and Jews should always celebrate happy events together. And my Tatteh, years ago, had taught me the same in his own unique way.
Nu Tatteh, lomir take makhn a lekhayim – so Dad, let's make a toast!