Forverts in English
From our archives: A Jewish teen from Bialystok lands in a Chinese prison
Harry and his two friends were fed foul rice and could hear the Chinese prisoners who shared their cell being beaten with a rope.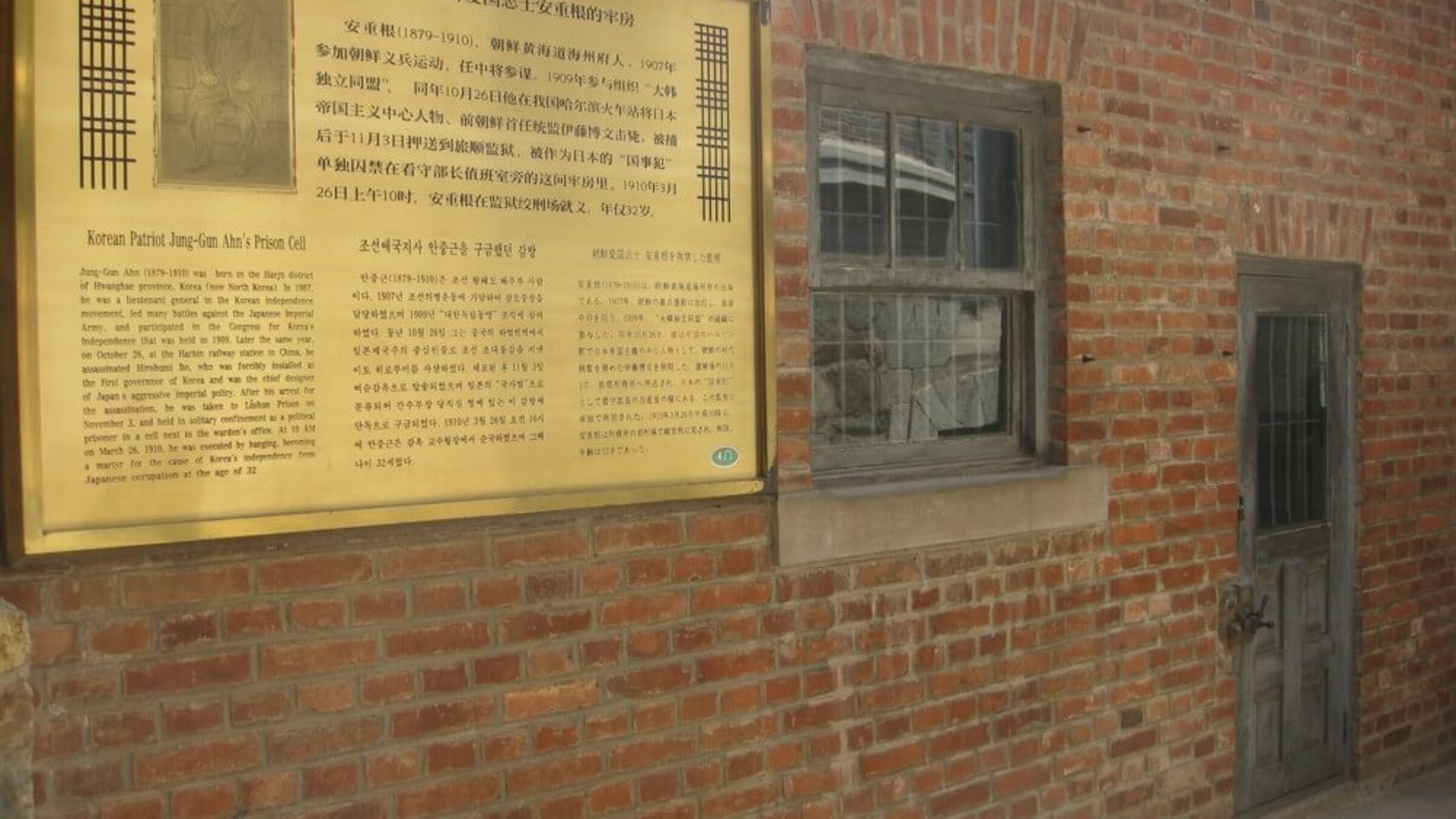 Unlike the majority of Eastern Europeans fleeing pogroms and poverty to America through ships sailing across the Atlantic Ocean, Harry "Chonie" Oshinsky took a journey over three continents. His trip in 1914 took a dangerous turn in Darien, China, where he and his fellow travelers were arrested, accused of being part of a murderous gang. Here is the final installment of Harry's incredible journey. 
To read part II, go here.
This story is based on an article by the immigrant himself, Choni (Harry) Oshinsky, that appeared in the Forverts in the 1970s.
Harry and his two friends were thrown into a prison, where they sat on a stone floor, fed a diet of foul rice and could hear the Chinese prisoners who shared their cell being beaten with a rope. An attempt at a hunger strike backfired, but thankfully, the three hand-bound boys were escorted by train back to Harbin.
Miraculously, the story of their arrest was carried in the Forverts, triggering letters of protest against the Chinese government that were published in the Yiddish newspaper. When Harry's sister in New York read about the arrest of "Chunya Oshinsky and two other boys," she was overjoyed to discover that her little brother was alive.
After Harry and the others were back in Harbin, they were moved from the Russian commandant's office to a prison close to the Jewish Committee House, where Harry and Yankel had stayed earlier in their journey. The bottom floor held hardened criminals, so the three were taken to the second floor for political refugees. There were about 30 of them there..
Conditions were good: they were fed decently well, were given a bed and taken outside each morning for fresh air. Ironically, some of the other prisoners were actually paying to be there: "This was so much better than being on the front lines and risking one's life in battle!" they told Harry. Again, Harry's tailoring skills proved useful as the overseer often called on him to do alterations for himself and others.
As the prison stay extended into its fourth month, Harry realized that his only chance of release was to have money sent to him from America. Not knowing the address of his four siblings, he sent a desperate plea to Yankel, whom he hoped had already made it to America. He mailed a letter to "The Goldbergs, 22 Ludlow Street, New York.
"Just like a bird that left home, got stuck in a tree and gets put into a bird cage " Harry wrote, "that's what has happened to me."
A few weeks later, Harry once again faced the Russian commandant. The officials in the consulate had never been able to confirm he was a murderer so  they decided to conscript him into the army. Before reporting to the military, he made one last trip to the Jewish Committee House. Fate shone on him again! Two hundred rubles had been sent from the United States  for his release!
On a bitter cold winter's night in March 1917, Harry and three other Jewish refugees began their three-day trek on foot back across China into Japan. Once over the border, they traveled by train and boat, at one point cutting across Korea to Yokohama.They arrived at the Japanese seaport in time to hear the news that Czar Nicholas II had been overthrown. Three weeks later, on April 10, 1917, Harry and his companions boarded the Shino Maru.
When the ship stopped in Honolulu, touching American soil for the first time, Harry was filled with "sheer happiness and joy".. His 24-hour stopover was almost extended when his tour of the island resulted in a chance meeting with the Jewish owner of a local men's clothing store. After hearing Harry's story, the owner offered Harry a job as a tailor and salesperson. "I thanked him for his kindness," Harry later recalled, "but I was determined to go to New York to be with my family."
The Shino Maru arrived in San Francisco on April 29, where all immigrants were processed through Angel Island. The next morning, a representative of HIAS met with Harry to arrange for his train trip across the United States.
Harry arrived in Grand Central Station during the first week in May 1917. He heard his name being called. It was Yankel Goldberg, his friend with whom he had traveled until their separation in Yokohama. At first, Harry's siblings Zalman David and Leah didn't recognize Harry until Yankel shouted to them: "There he is! Your brother Chonie!" They fell into each other's arms, kissing and crying. After a 2-½-year  journey, Harry was finally reunited with his siblings.
Settling in Brooklyn, he found employment in a factory that sewed soldiers' uniforms. In a few weeks, he was making enough money not only to rent his own apartment but also to help support his siblings. He enrolled in night school to learn English and in dance school to improve his social life. In his spare time, he explored New York City and attended lectures about the ongoing war and politics.
The November 11, 1918 armistice brought relief to Harry: he would not have to return to Europe to fight in the war. He sent a letter to his family in Europe, assuring them that he had arrived safely in America. A few weeks later, he received a letter with the news that everyone in his family had survived. His sister was reunited with her fiancé, who had been a prisoner of war. Poland was an independent country, and all were doing well.
Eventually, Harry earned enough money to bring his younger draft-eligible brother Yitzchak from Poland to America. With Harry's help, Yitzchak found a job as a salesperson in a Lower East Side candy store.
After Harry's parents passed away, his sister, now married with her own family, decided to remain in Poland. Tragically, she and her family were later murdered in the Holocaust.
In 1927, Harry met Frieda, a young woman from the same vicinity as his own hometown of Bialystok, and they were married that August. During the Depression, Harry supplemented the income he earned working in the clothing factory by opening a candy store with his brother Yitzchak. The business remained in the family throughout their lives.
Harry and Frieda had two sons, Leonard and Robert (who both shortened their surname to Oshins). Both married and had children of their own. Robert and his wife Natalie settled in Schenectady and were active members of Congregation Agudat Achim. After a career working for the US Postal Service in New York City, Lenny and his wife Bobbie moved to Clifton Park, New York, to be closer to their daughter Cindy and her family. They joined Congregation Beth Shalom.
Harry passed away in 1976, but he left his legacy and his history in a 12,000 word autobiography that was originally published in Yiddish in the Forverts in the late 1960s, Simon and Anne Paktor , friends of Robert and Natalie, translated Harry's story into English after Harry's passing in 1976.
In 2014, Lenny shared the Xeroxed copy of the document with me, a fellow synagogue congregant , friend, and a writer. He hoped I would write the story in third person and Sadly, Harry's story remained untold through our move to Florida; the passing of Bobbie, Lenny, and Robert, and a pandemic to fulfill Lenny's wish when it first published in 2022 in The Jewish World, the local Upstate New York paper. Fifty years later, Harry's story has come full circle with its re-publication in The Forward. May his memory be a blessing.
A version of this article originally appeared in the Jewish World News, a bi-weekly subscription-based newspaper in upstate New York.