Forverts in English
VIDEO: Preparing Indian lemon rice in Yiddish (with English subtitles)
Gitl Schaechter-Viswanath doesn't just edit Yiddish dictionaries. She's a maven in Indian cooking, too.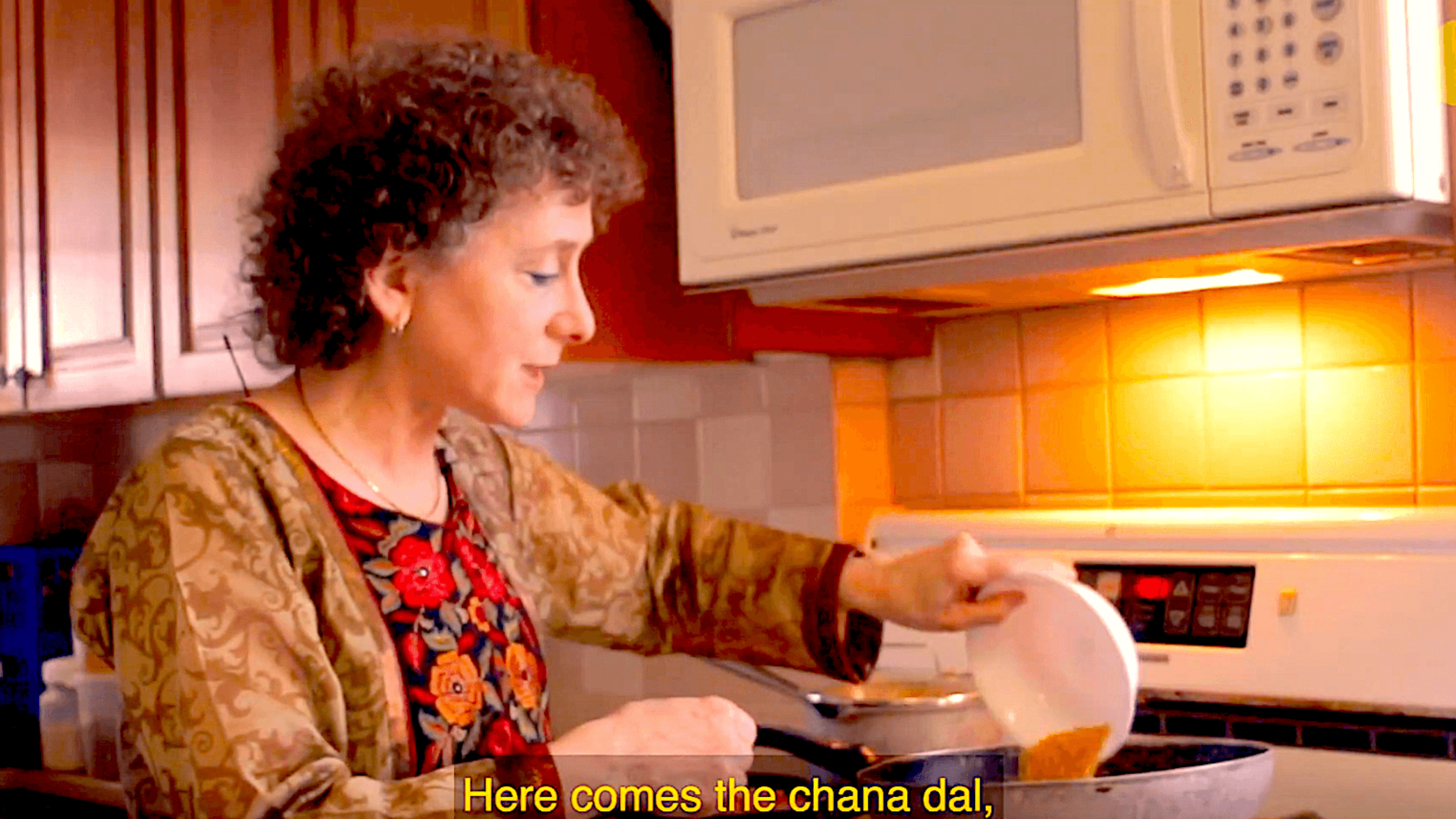 I was never a fan of Indian cuisine until my sister, Gitl Schaechter, married Meylekh Viswanath, a native of south India, and learned how to prepare a variety of vegetarian dishes using the spices of the region.
Having grown up on typical American fare (pizza, casserole, lamb chops) as well as eastern European Jewish favorites like lokshn mit yoykh (chicken noodle soup) and pirogn (dumplings) filled with onion and potato, I found the Indian dishes my sister prepared for shabbos to be a surprisingly delightful change of pace.
Watching her prepare them, I was in awe of how effortlessly she sauteed the black mustard seeds, cumin seeds and curry leaves in hot oil, adding the exotic spice called asafetida (a word I found so hard to pronounce that for years I kept confusing it with the word acetaminophen), and then combining it with vegetables or lentils. The results were so authentic, she's had guests from India asking her for the recipes.
But Gitl is not just a skilled Indian chef. She's also the co-editor of "The Comprehensive English-Yiddish Dictionary", an invaluable reference book both online and in hard copy, based on the life-long research of our father, the Yiddish lexographer, Dr. Mordkhe Schaechter. It's no surprise then that Gitl uses the Yiddish terms for all the ingredients of these Indian delicacies, whether it be ginger, cumin or turmeric. For people who think Yiddish has no words for these, think again!
Now that the dog days of summer are upon is, Indian food is a good choice for meals since, as most nutritionists will tell you, the spiciness forces us to drink more water, so essential in preventing dehydration. And if you don't like your food too spicy, do what I do: stir in some plain yogurt and rice. The yogurt not only reduces the heat; it adds valuable protein too.