Forverts in English
My New Year reflections as a secular Jew 
How much residue of anger, impatience or arrogance is still attaching itself to our daily interactions?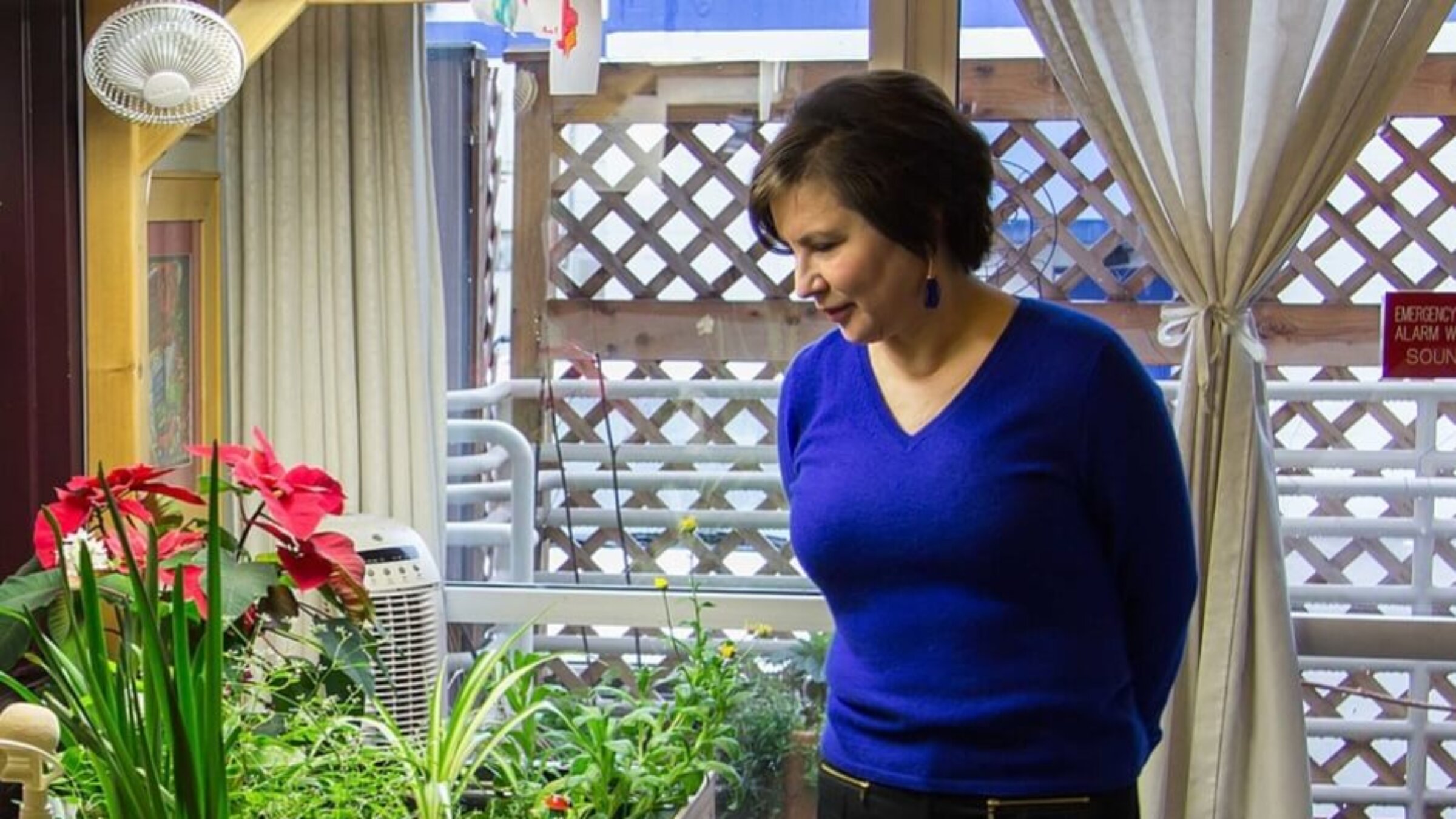 Growing up in the Sholem Aleichem Houses in the Bronx during the 1950s, I and other neighborhood children attended a folkshule (secular Yiddish school) that was located in the basement of our building, three afternoons a week.
Along with learning to read and write in Yiddish, we celebrated the holidays: we noshed on chocolate gelt and played dreidels on Chanukah, dressed up for Purim and practiced each spring for a highly anticipated Third Seder. I have no memories, though, of learning about Rosh Hashanah (known in Yiddish as Rosh-Hashone) or Yom Kippur. I can only imagine that it was either because classes usually started after those holidays had passed or because those holidays were a little too religious for my folkshule.
What I do remember of Rosh Hashanah is staying home from school (NYC public schools weren't shut for the High Holidays then) so my mother had to write a note to the teacher, requesting me to be excused. I also recall going to the park with my mother and sister in our nice clothes. Years later, my atheist mother told me that she only followed that tradition because everyone else in the neighborhood did, and she didn't want us to stand out.
Perhaps that tradition made more of an impression on me than she'd planned. I ended up marrying someone from a staunchly Jewish background and when our kids were little, I began attending synagogue for the first time. I loved dressing up to go to shul with my young daughters and feeling a warm sense of community around us. Since I could read Yiddish but not Hebrew, I was always lost in the prayerbook. But I was content to join in the responses of the congregation, imitating phonetically, although having little idea of what I was actually saying.
I was more engaged during the Yomim Naroyim (High Holidays) because the prayerbook had some powerful poems and reflections, in English, scattered throughout its pages. These kept me busy during services.
My favorite passage, written by Rabbi Morris Joseph, begins, "That life is fleeting and uncertain is a truth that presses upon the mind with special force as the old year ends and the new begins. Time speeds on, and we go with it, and though we have seen the old year close, we can never be sure of seeing the end of the new."
When I first read those lines I was taken aback by the author's pessimism. It seemed fairly certain that I'd live to see the end of the upcoming year: I was 40 and invincible. Now as a 68-year old yidene in di yorn (Jewess of a certain age), I have to admit that his words seem more realistic. I just can't be sure if I, or most of my peers, will be standing upright — literally or figuratively — in a year's time.
The paragraph ends with: "But since life is so fleeting and frail, we must begin this serious use of it at once, and begin by entering upon the task of self-examination and self-ennoblement, which is its essential preliminary. A New Year, say the rabbis, should inaugurate a new life."
I have been thinking about what a 'new life' could mean at my age. I don't think it has anything to do with a vibrant retirement community. The phrase 'self-examination' implies going deep inside our hearts to figure out what is still interfering with our highest self. How much residue of anger, impatience or arrogance is still attaching itself to our daily interactions? Where, in the polished jewel that we are hopefully becoming, do some of the sides need to be sanded down?
I am amazed, for example, that I can still say something that two minutes later I wish I'd kept to myself. How does it tumble out of my mouth so impulsively? Why does the thoughtfulness I pride myself on disappear in those moments? When Rabbi Joseph talks about self-ennoblement, that is one (among several) areas that I must continue to sharpen, to bring great attention to, if I am going to head in the direction of a 'new life'.
By now, I can see that working on oneself never ends. It makes sense that we have this time for appraisal every year and if we're lucky, we improve, not in a straight line, but in an upward spiral toward whatever ultimate reckoning there might be.
In the meantime, I will put on my good clothes, take a contemplative walk in the park and go heavy on the honey. To all my readers I wish a gut un gebentsht yor — a good and blessed year. May we be fortunate enough to make it through the year of 5783 with mazel, dignity, and at least some of our honorable intentions.