Forverts in English
Satmar businessman Joel Klein: 'Hasidim are living the American dream'
Responding to criticism of Hasidic schools, Klein invites people to Williamsburg to see how Hasidic businesses are thriving.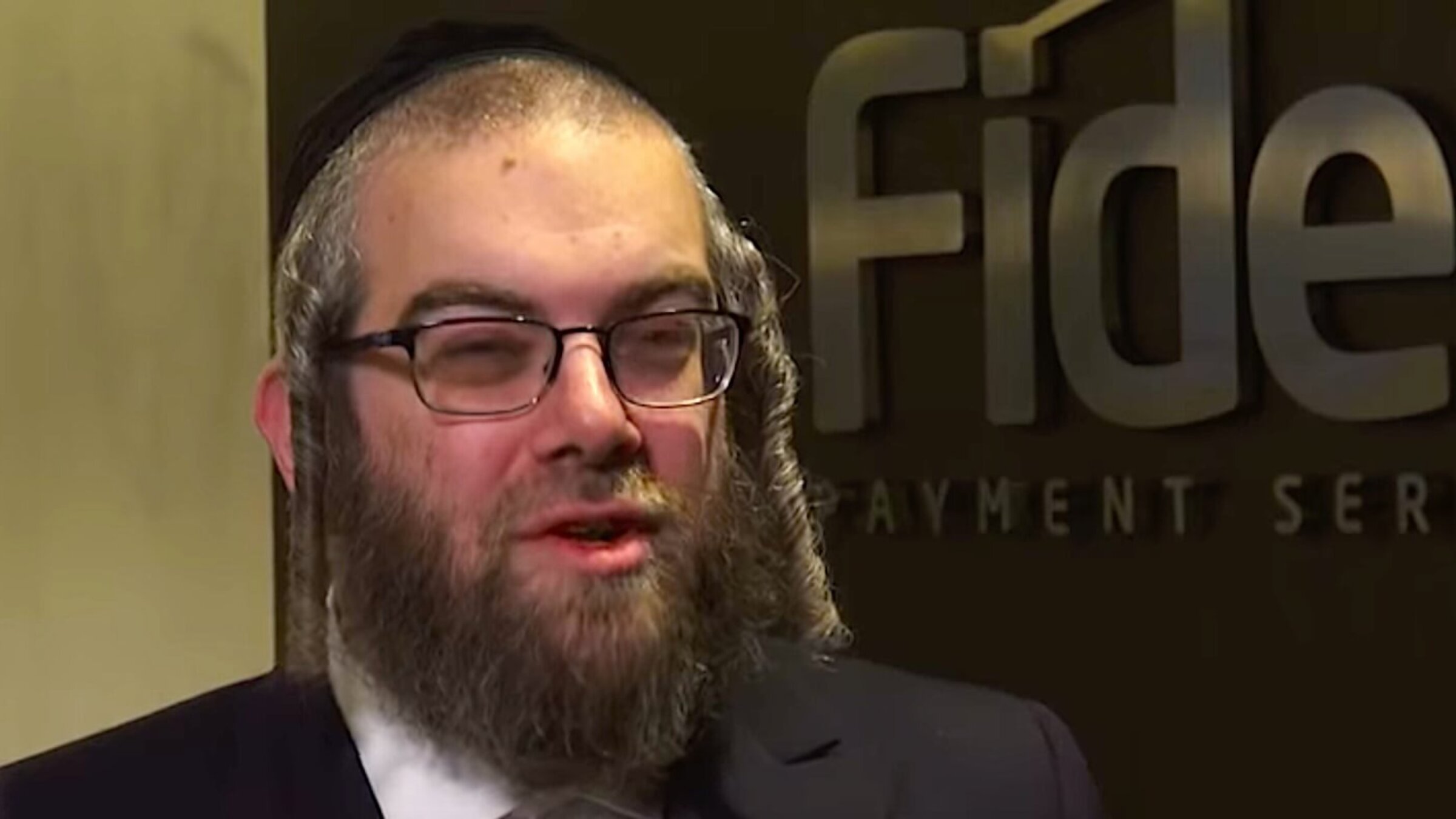 After The New York Times published an investigative piece on the poor academic performance of Orthodox Jewish yeshiva students, much of the Jewish press responded with nuanced outrage. One finely reasoned analysis came from Eli Spitzer, a British Hasidic educator, who conceded in Tikvah, a weekly podcast, that the Times' article was true "in terms of what the investigation found," but who took the reporters to task for not explaining why they wrote that the yeshivos were "failing by design." Spitzer asked, "What is that design?" The Times, he said, didn't answer this "most important question."
Except for story interviews I've done with individual Hasidim over the years, I've had virtually no personal contact with them.  I wanted to hear how at least one member of this community responded to Eli Spitzer's question. I asked Joel Klein, a Satmar Hasidic business coach and serial entrepreneur based in Williamsburg, Brooklyn, to contemplate the role his yeshiva studies played in his educational, intellectual and business life. He speaks here in his own voice. 
You can also hear Klein talk about his yeshiva training in this audio excerpt from my interview with him:
I'm not a statistics man and I can't comment on the investigation by The New York Times that attempts to quantify my community's educational system. Frankly, I don't count on the "paper of record" to properly reflect the world I have lived in for 43 years. The focus in Kiryas Joel, Orange County, where I grew up, is on Torah, talmudical studies and halacha. I readily concede we have a specific value system that is often at odds with the values of the secular world.
The fact is, I always had a passion to help people. Despite excelling in Torah and halachic studies, and despite receiving obtaining a heter hora'ah (a rabbinical diploma), I hoped one day to get involved with askunes, or volunteer work.
After the birth of my second child, and even while I continued my studies in the koylel (institute for advanced study of Talmud and rabbinic literature), I began volunteering for an organization to support cancer survivors. A close family friend, who had established the organization, asked my wife and me to help develop a marketing strategy. Back then, my writing skills were primarily in Yiddish or loshn koydesh (a mixture of Hebrew and Aramaic used in prayer books and holy texts). They were ideal for the organization's target audience. The sensitivity I felt for my community's needs was also an asset. My wife and I helped bring the organization's message across to potential donors. We were thrilled when we raised thousands of dollars, all of which went to the families of cancer patients.
The time came to parlay my marketing and writing skills into a parnuse, a way of earning a living. It was the beginning of the dot-com economy and I thought of establishing an online store. E-commerce was a novel concept at the time. I said to myself, "My family friend also has a payroll company. He could be a great customer." I met with him and asked if he would buy my laser-printed checks. He shlepped me off to the side and said, "Yoeli (my Yiddish name), you're not opening a laser check-printing business. You're opening a marketing company." He explained very few people had the insight into marketing the way I did.
So I opened a marketing office. One day a heimishe guy, a fellow Hasid, a very successful business owner, walked in. He needed help with a marketing project for a trade show. We sat for an hour and I said, "Okay, I'll come up with a strategy and send you a proposal."
"Joel, how much do I owe you for today's meeting?" he asked me.
I had never considered charging for an initial consultation. I wondered, "Is my time so valuable that people should pay me $500 an hour?" But since he asked me, I took the audacity and I told him, "It's $500 an hour." He wrote a check right away for $1,500. He said, "That's for this meeting, one with my marketing team, and one with my sales team. I'll pay more as we move forward."
I work with this man to this very day. He still doesn't know he was my first paying consulting client.
People began coming to me. I no longer hesitated about charging a consultation fee. And I started writing a series of business articles for the Satmar Yiddish weekly Der Blatt. For a couple of years I also had a column called, "Ikh Vil Matsliakh Zahn, Ober Vi Azoy?" ("I Want to Be Successful, But How?") My motto was, "Empowering Jewish entrepreneurs," and I got invited to do a monthly business podcast for "Kol Mevaser," a Yiddish news hotline for the Hasidic community.
My business network kept expanding. Soon I was involved in many empowerment projects, such as BizTank, a business pitching program like Shark Tank — and the Orthodox Jewish Builders Association (OJBA) — an organization whose mission is to create opportunities for NY-NJ professionals in the construction, management and real estate industries. If you walk down the streets in various neighborhoods of the tristate area and visit the many Hasidic businesses that have sprouted there, you'll see some of the projects I got involved with.
Comes a time in business when you need more education. I believed a business coaching certification would help me expand my own business opportunities. I did some research and found a program in Syracuse, New York.
Right away I encountered a stumbling block. I needed to go for a couple of weeks, which included Shabbos. What should I do? I called the certification company and happened to reach the organization's president. I had a long conversation with him and, for some reason, he liked me. He really encouraged me. "Don't worry, Joel," he said. "We're professionals and we're a combination of all types. We'll respect your customs. We'll respect your traditions. I'm telling you, our program is for you."
But I was hesitant to go. I was scared. I had worked inside my own Hasidic community throughout my career. If I got the business coaching certification, I would have to leave my comfort zone. I'm a reserved type of person, and suddenly I would have to interact with people from different communities, different types of backgrounds. They never saw an Orthodox Jew in their life, a Jew with a yarmulke and long peyes at the side. They would start asking me questions, like, "What are tsitses?" I was really scared.
I dug more deeply into the program and saw a lot of the training took place on Shabbos. Again I shared my worry with the president. "I'll miss out a big chunk of the training because of Shabbos," I said.
The president called me later and said, "I spoke to the people in your class. They all agreed to switch the training sessions from Shabbos to Sunday." This man had asked 60 or 70 people to accommodate me. And they all did.
But I had another fear. I learned some English in yeshiva, but English is not my mother tongue. Yiddish was our exclusive language at home and by and large at yeshiva too. I was not comfortable speaking English outside my community. I was thinking, "I'll go to the program and they'll start laughing at me."
I decided not to go.
But I wanted the certification! A few months passed and I reached out to the president — John — once more. He said, "Joel, now you're not going to back out. You're going to come." Again he agreed to accommodate me.
I drove seven hours from Brooklyn to Syracuse.
In the first class, everyone had to stand up and introduce themselves. Right away I had to speak in an environment I had never encountered before in my life. I didn't know how to start. I got up and somehow the words came out. "Hi, my name is Joel Klein. English is not my first language. Business is."
I remember after the first training session, a lady named Laurie came over to me and said, "You know, Joel, your English is perfect. I don't think in my neighborhood people are talking English better than you."
Laurie gave me so much courage. I realized there are good people out there, people who don't judge you. People who are into personal growth. People who want to achieve and empower others. They don't care if you go with a yarmulke or with peyes or if your English is perfect or not. A few years later I was privileged to be selected as "coach of the year" among all other coaches — some of them Harvard graduates.
In our Talmudical education, we have three areas of study: Halacha, or Jewish law based on the Talmud; gemora, or rabbinic discussions about the oral law; and mussar, a set of instructions on how to live a meaningful and ethical life. We learn how to treat family, friends, strangers and colleagues. I took all of this knowledge with me when I began my journey in business. Thanks to my foundational limidim (Jewish studies), and later some advanced training for the business coaching certification I acquired in Syracuse, I've learned how to take my clients from "point zero to point hero."
I said I wouldn't refer to the article in The New York Times. But, you know, the reporters missed an opportunity. If they had come to Williamsburg, their eyes would pop open if they saw all the business centers, all the skyscrapers. They would be amazed at the type of businesses the heimishe community has built, from retail to food, wholesale to manufacturing, insurance to financial planning, construction to real estate, import to export, Amazon-based companies to software.
Remember, these business owners and entrepreneurs are coming from nothing. They didn't have a grandfather passing on millions of dollars to them. We are all coming from the Holocaust, straight from Hungary, from Poland, from all across the globe. We were immigrants and now we are thriving. We are empowering the American economy.
Our sages taught us that we should always pray for the government. And we're doing "t'file l'shulem ha-malkhes" – our prayer for the peace of the kingdom – on a daily basis. We are praying for the success of the United States government. We are thankful for the opportunity to make a living, to live in a beautiful country, to walk on the streets without fear of harassment.
Come to Hasidic Brooklyn and walk around. Witness for yourself what our education "by design" has done for our community and for our country. There's so much wisdom we share with others and that others share with us. We Hasidim are living the American Dream.
(Grateful acknowledgement to Kevin McCleod of Incompetech for the use of his creative commons music in our audio recording.)