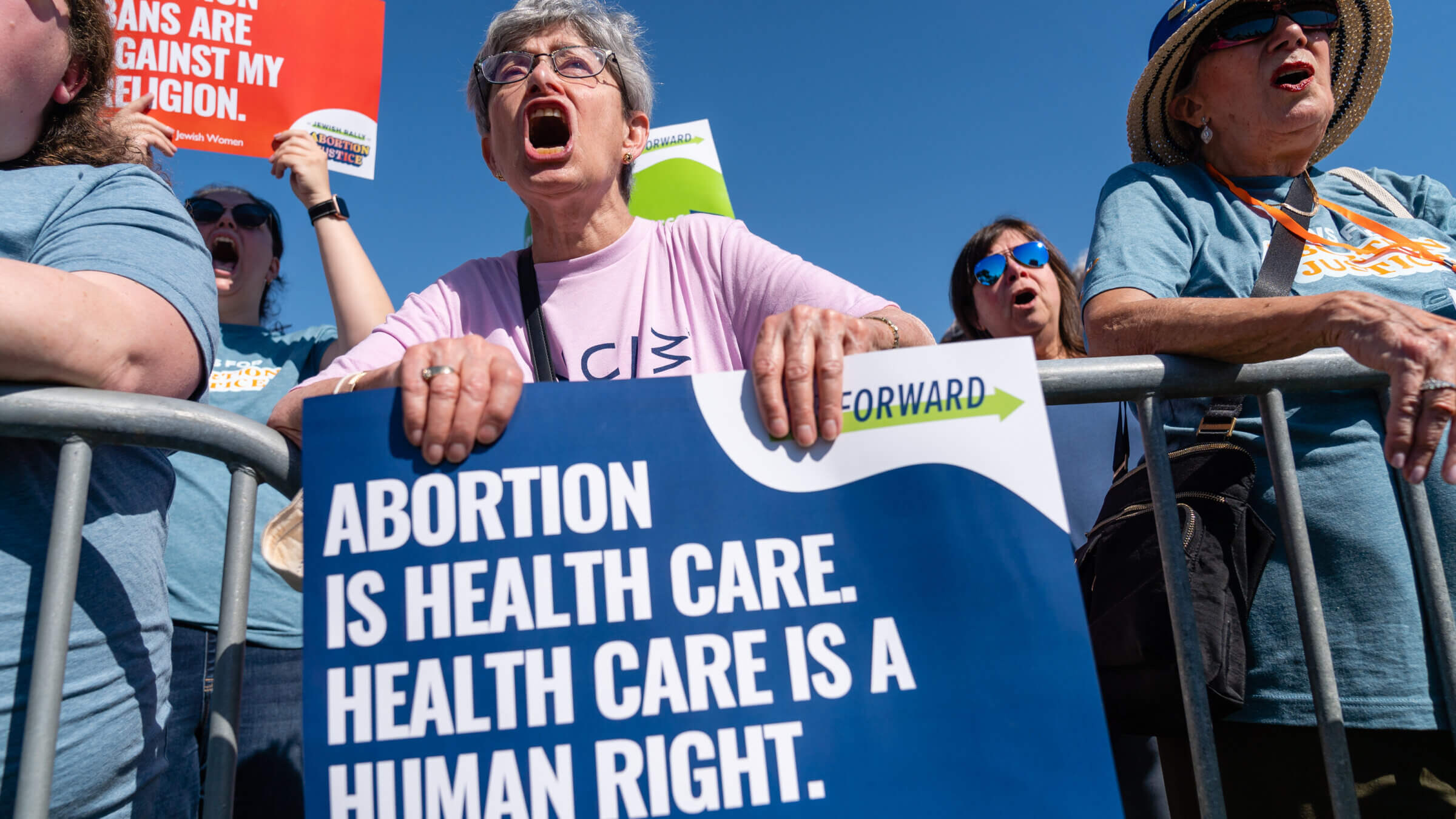 Photo Essay

'Whose religious freedom?': Scenes from a Jewish rally for abortion rights

Hundreds of Jews gathered on the National Mall to protest restrictions on abortion access
Photo Essay

'Whose religious freedom?': Scenes from a Jewish rally for abortion rights

Hundreds of Jews gathered on the National Mall to protest restrictions on abortion access
The "Jewish Rally for Abortion Justice" drew roughly 1,500 Jews to the National Mall Tuesday, where rabbis and activists proclaimed that the anti-abortion movement does not have a monopoly on faith.
Organized by the National Council of Jewish Women, the crowd drew from Jewish communities as far away as Chicago.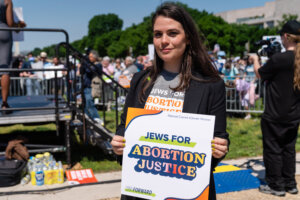 "Whose religious freedom are you trying to protect?" NCJW chief Sheila Katz asked of those who are seeking to outlaw abortion. "Not ours."
The rally had been planned months before the leak earlier this month of a draft Supreme Court opinion that showed a majority of justices poised to overturn Roe, the 1973 decision that found a constitutional right to abortion. But registration exploded after Politico published the draft.
Renee Bracey Sherman, founder of We Testify, said that when she had an abortion the nurse who helped her through the process was an Orthodox Jew. "People of faith — Jewish people — support and love people who have abortions," Sherman told the crowd.
Despite other opportunities to protest over the last two weeks, many in attendance said that it was important to show up at an explicitly Jewish event. Here are what some of them had to say.
'It's in the Bible'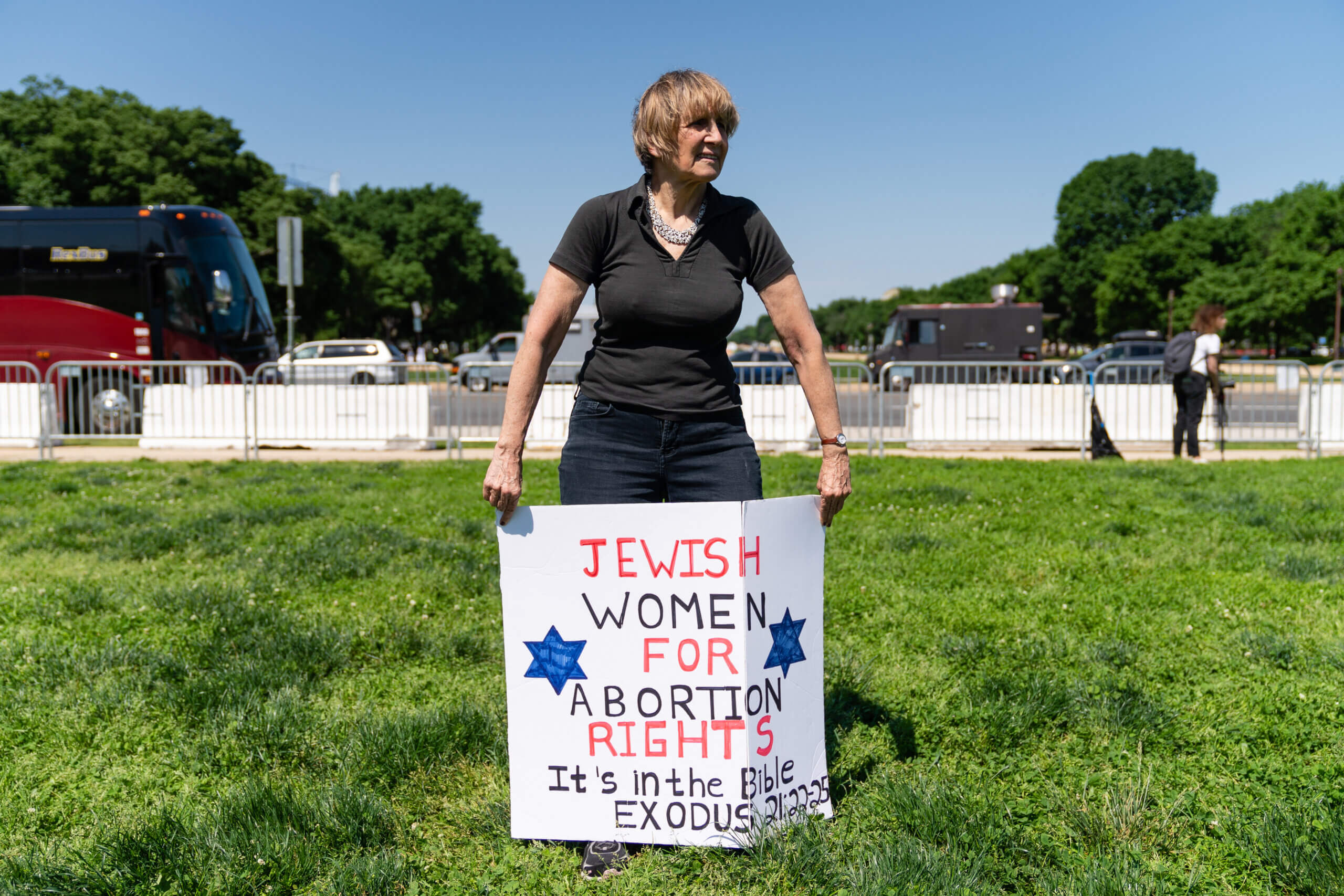 Andrea Barron wandered through the crowd at the Jewish Rally for Abortion Justice on the National Mall Tuesday morning carrying a handmade sign that read: "Jewish Women for Abortion Rights: It's in the Bible."
"It's very important that people know it's in the Bible," said Barron, who lives just outside Washington, D.C.
Barron said she brings her sign to the Supreme Court twice a week, where she hands out a flyer to anti-abortion protesters with information about Jewish views on abortion. She found a more sympathetic audience at the gathering on Tuesday, on a grassy field in the shadow of the Capitol.
'Central to my morals'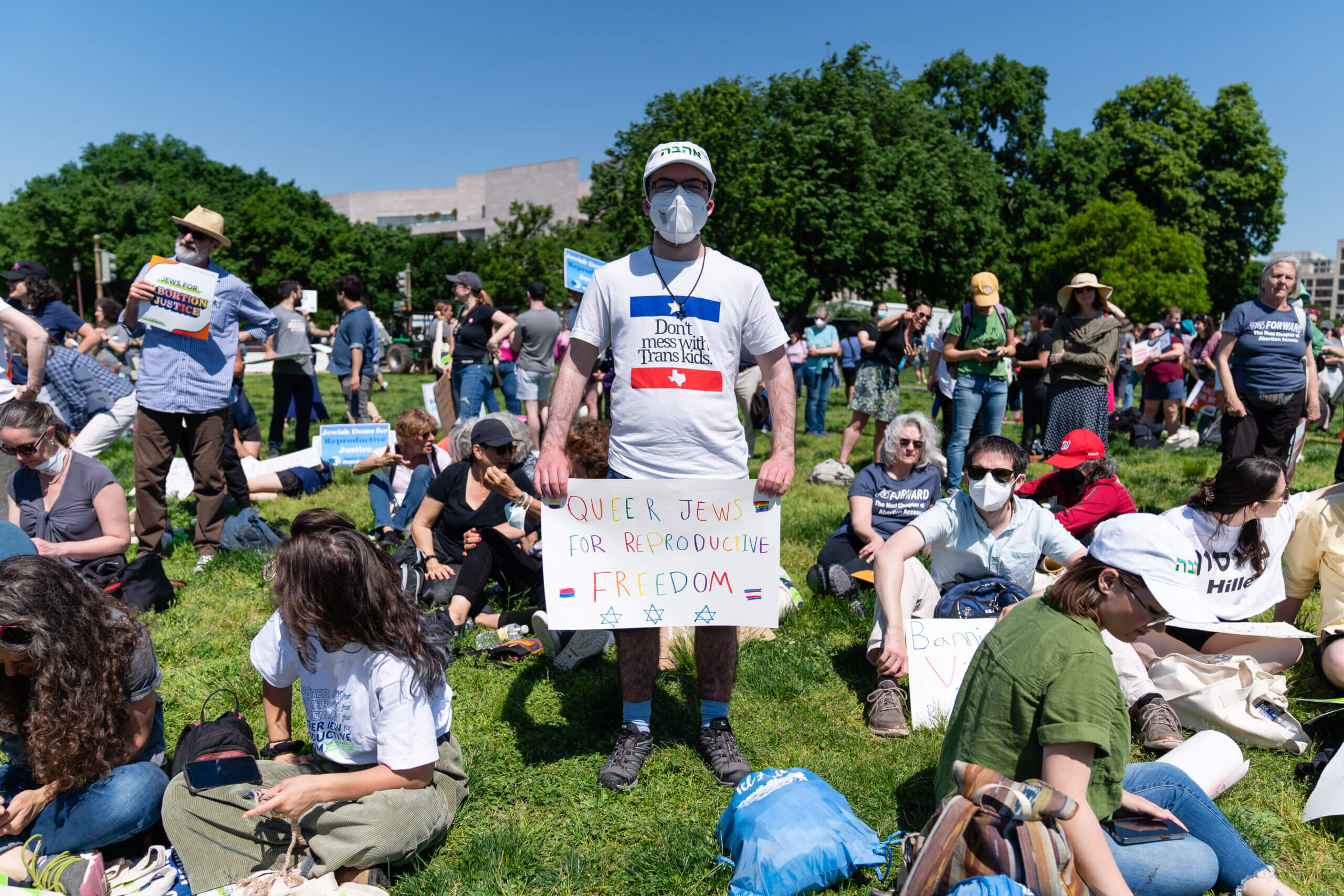 "My Judaism is really central to my morals," said Jake, 20, who attended with other members of George Mason University's Hillel and declined to provide a last name. "Fighting with Jews – and as a faith group – is really important."
'There wasn't going to be any antisemitism'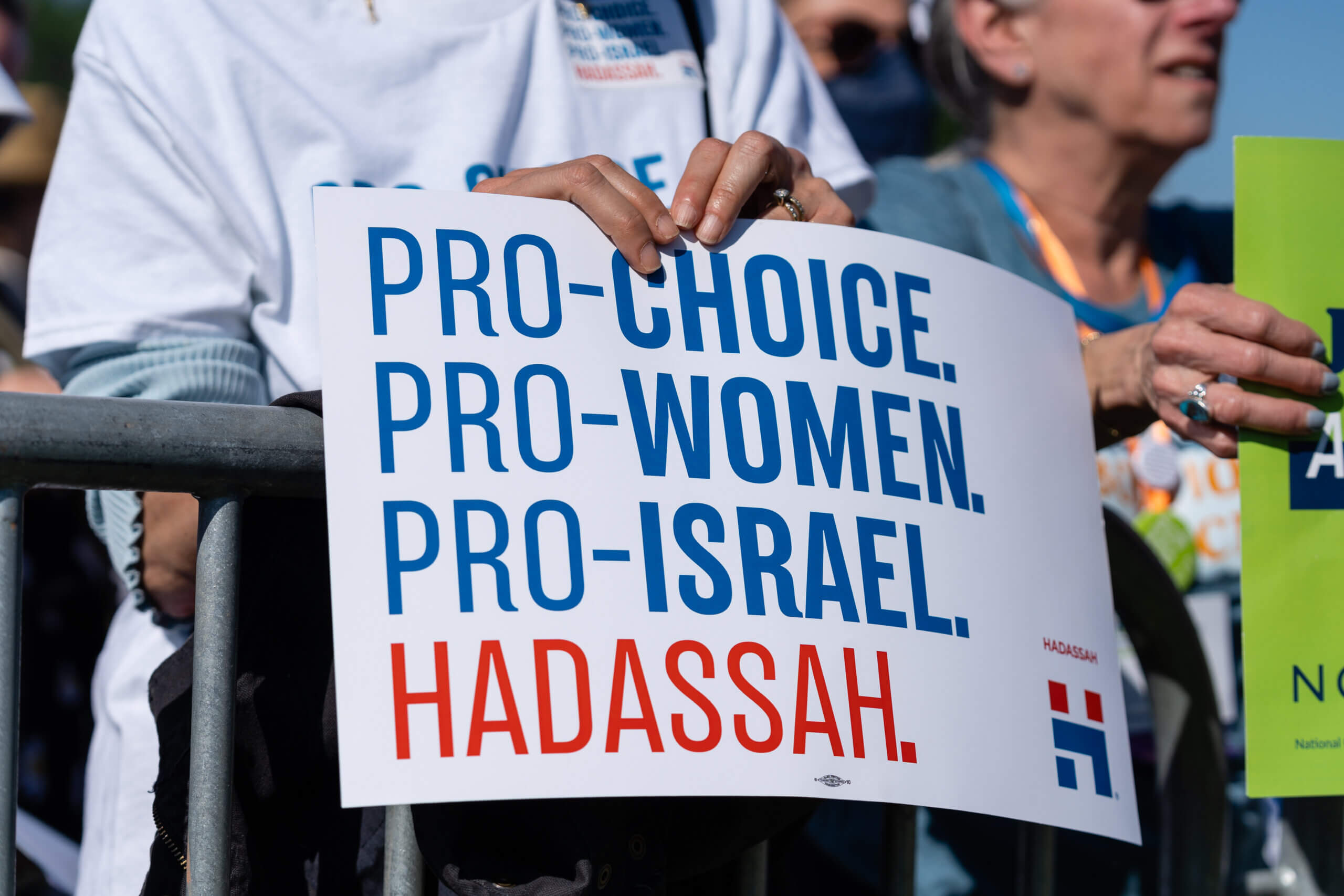 Susanne Perla said that she supported abortion rights but was turned off by the inclusion of what she described as anti-Israel groups at some other feminist events, like the Women's March in 2017.
"I figured that here I can express my opinion with this group and there wasn't going to be any antisemitism," said Perla, who attended the rally with her husband and teenage daughter.
Several women waved signs from Hadassah, the Jewish women's group that co-sponsored the rally, reading: Pro-Choice, Pro-Woman, Pro-Israel.
'Religious rights'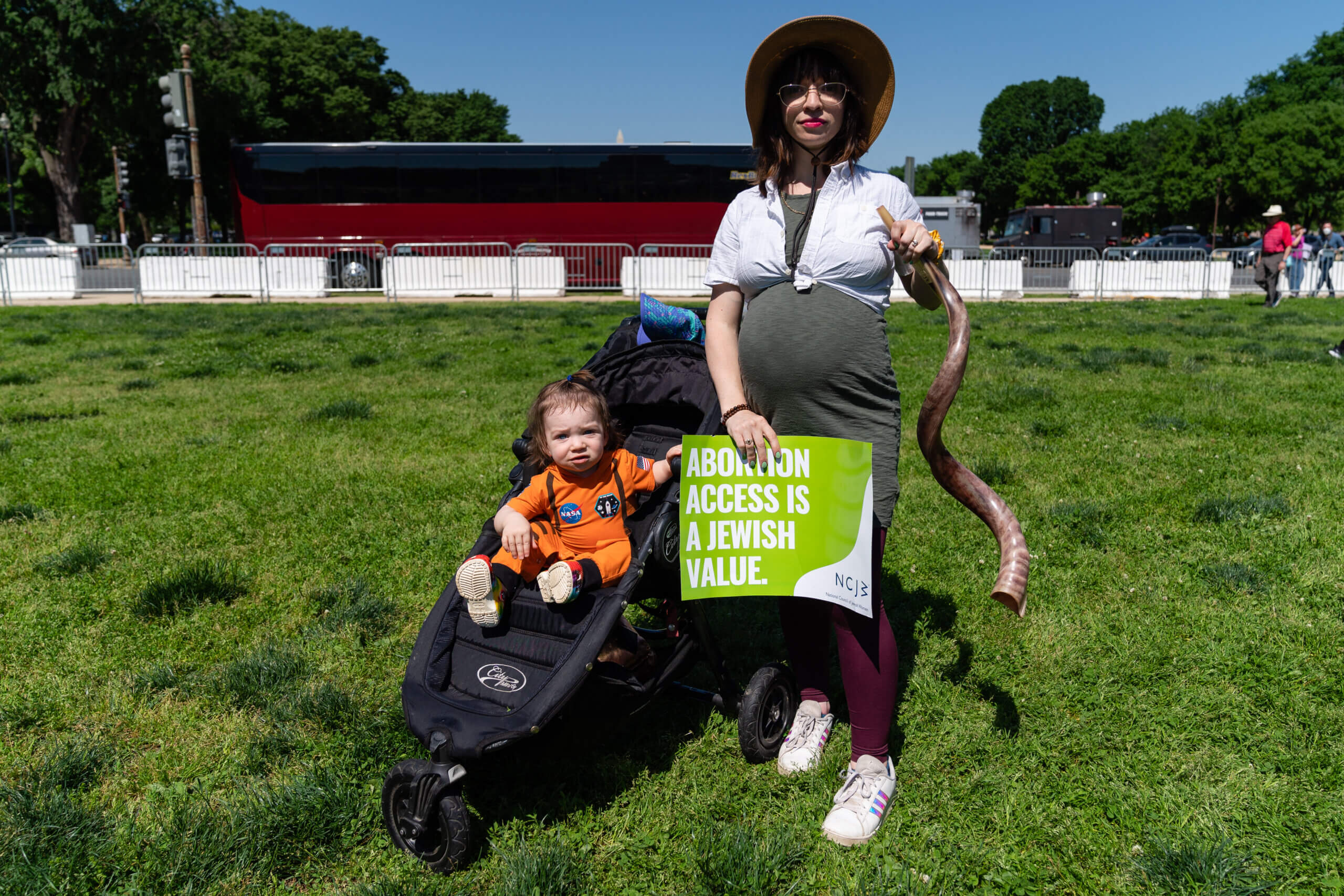 Amanda Herring, director of Jewish life at the Edlavitch JCC in Washington brought a shofar and her 16-month-old son Abraham to the event. She blew the shofar as the crowd applauded various speakers.
"Jewish law says that a woman's life takes priority over a potential life," said Herring, 32. "I'm protecting my Jewish religious rights and protecting women.
'A Jewish value'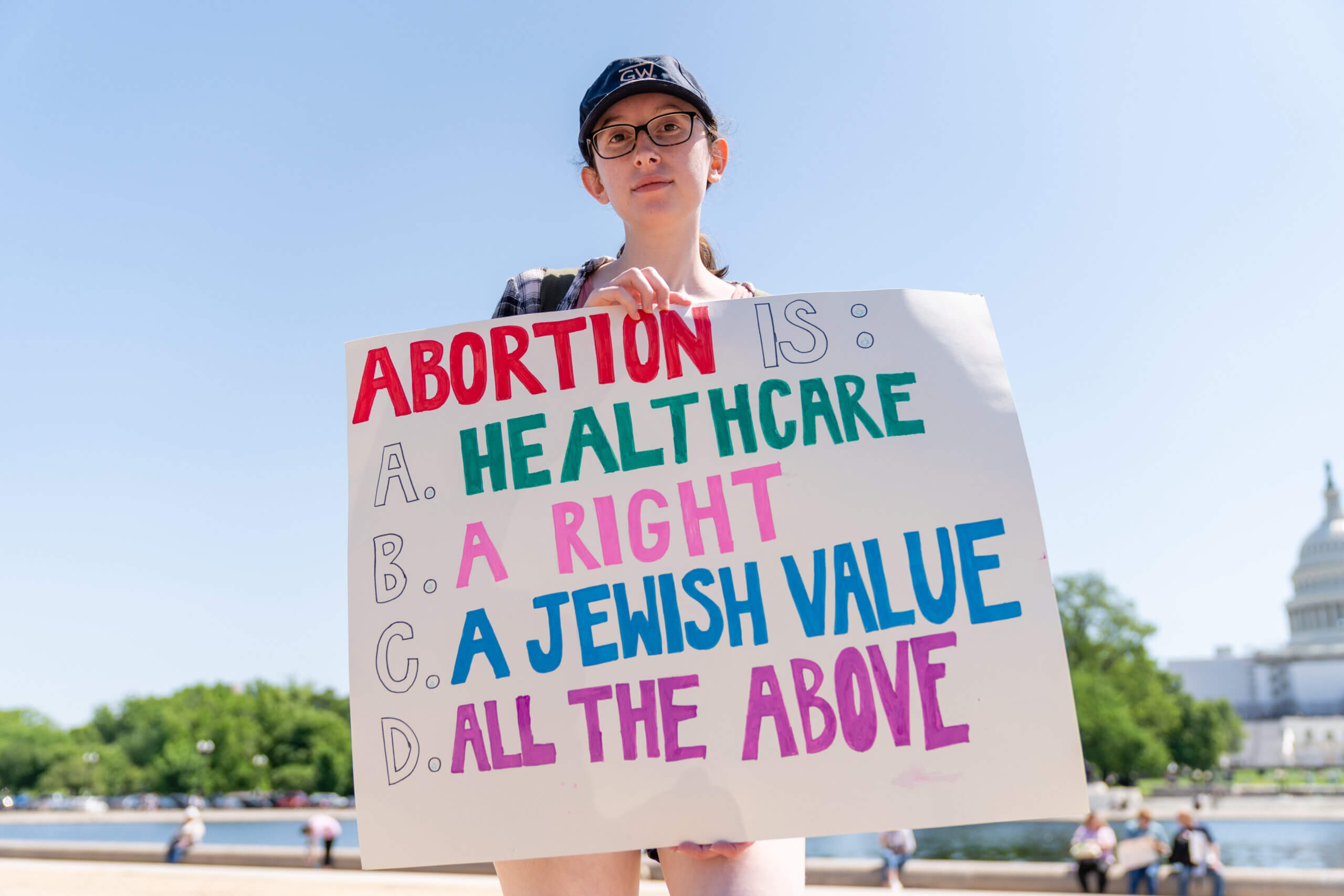 Michelle Rechtman, a communications major at The George Washington University, said the Jewish nature of the gathering showed "that religious freedom should represent all religions."
"Abortion is a Jewish value and a right," said Rechtman, 21.
'Opinions of the Torah'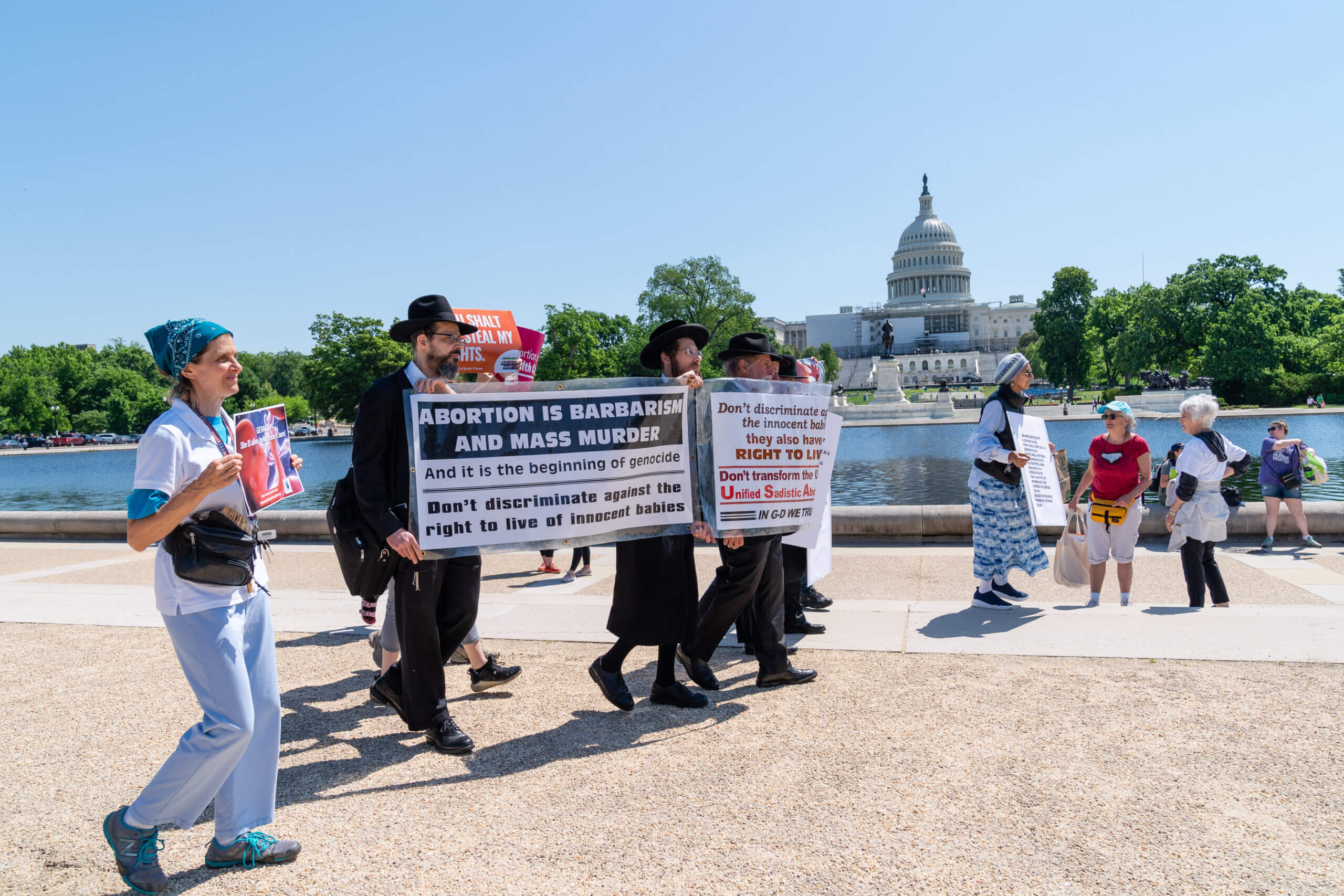 A handful of counter-protesters affiliated with the Jewish Pro-Life Foundation walked around the periphery of the crowd carrying signs and trailed by police. "This rally does not express opinions of the Torah," one of the signs read.
'Some way, shape or form'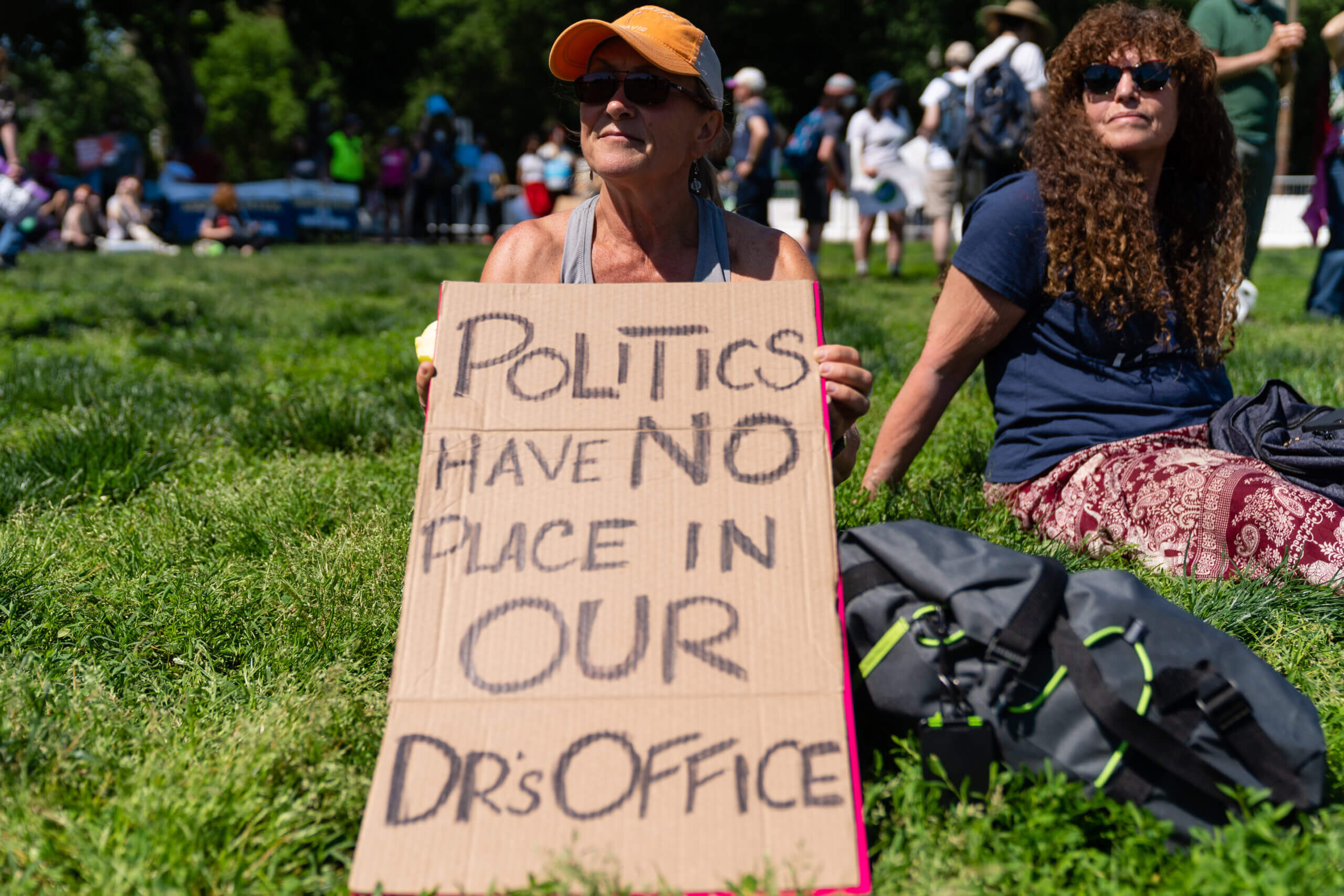 Others said the fact it was a Jewish event was not central to their participation. Carolyn Bow, 57, took a 6 a.m. train from Richmond, Virginia to attend the rally with a Jewish friend. "I wanted to come up in some way, shape or form," said Bow, who was raised Catholic.
'Doing everything'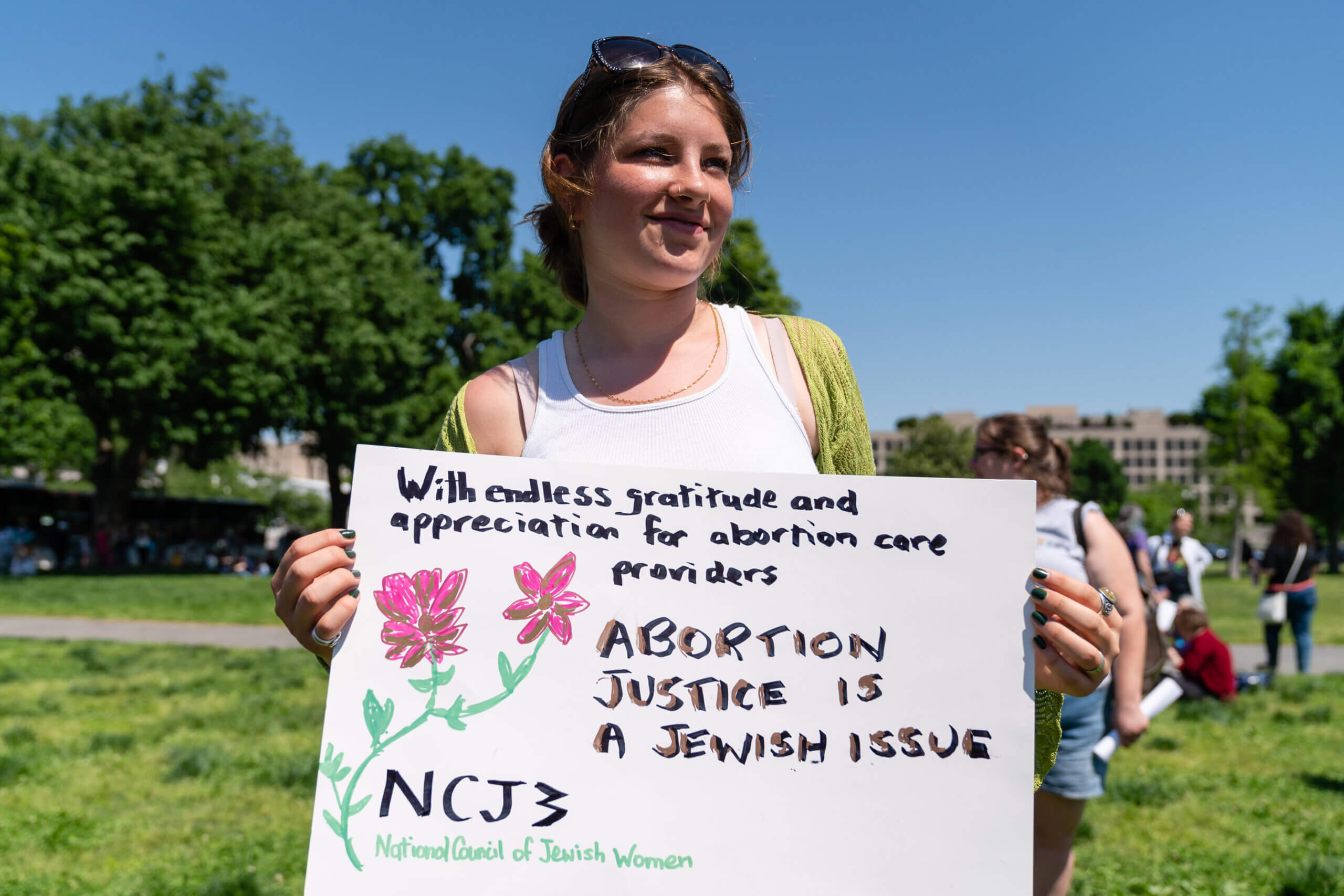 Tessa Spear, 18, traveled from Brooklyn, New York, on a bus with members of Congregation Beth Elohim. "I wanted to feel like I was doing everything I could because it's really important," said Spear. "It is not important for me that it's specifically a Jewish event but I think that's great  because it pushes back against religious positions around 'pro-life.'"