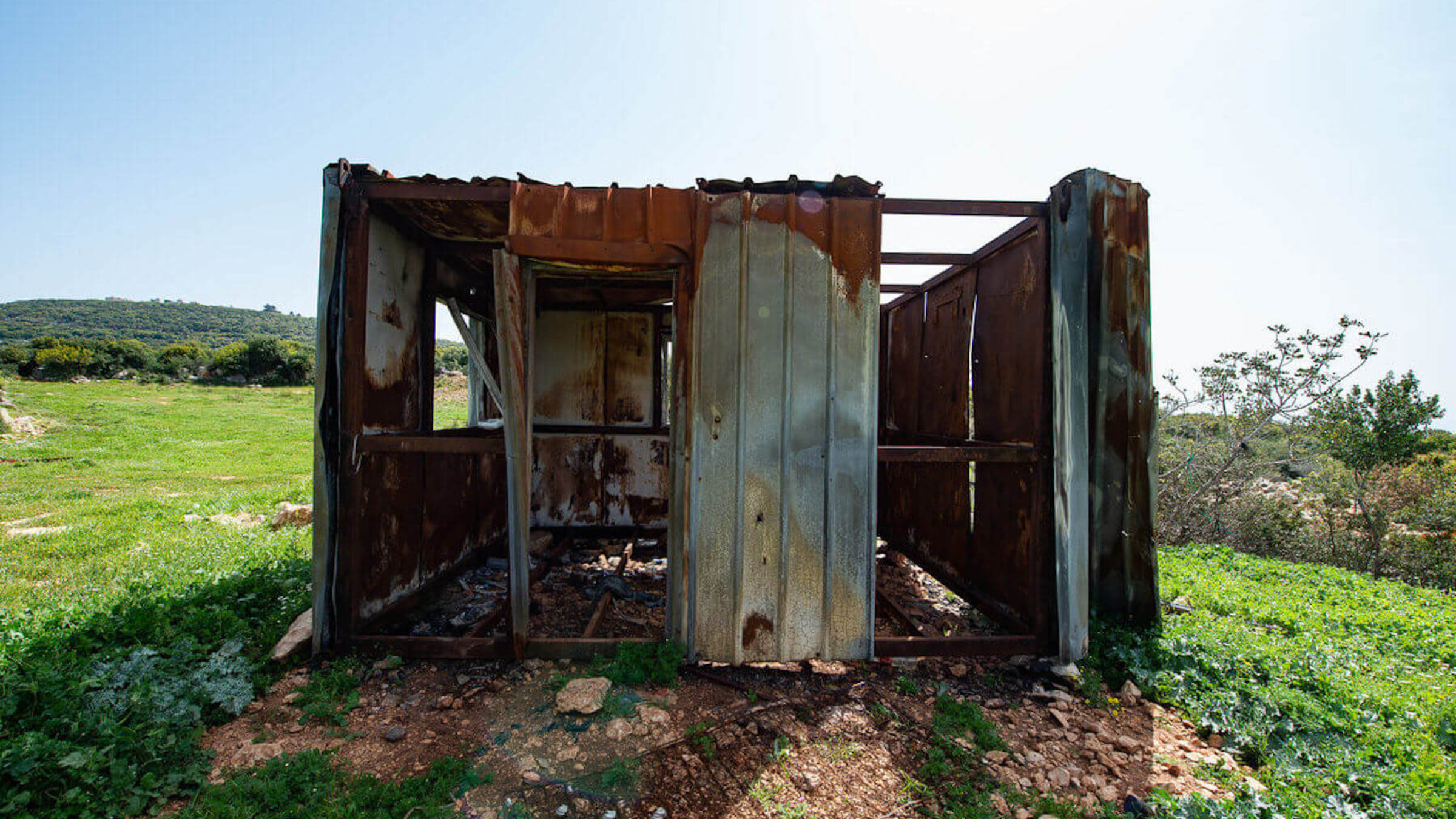 Photo Essay

'I don't have a choice': Israel's Palestinian workers are staying in squalid shacks

Palestinian workers in Israel are often forced to find makeshift sleeping quarters, and face cold, cockroaches and raids by the police
Photo Essay

'I don't have a choice': Israel's Palestinian workers are staying in squalid shacks

Palestinian workers in Israel are often forced to find makeshift sleeping quarters, and face cold, cockroaches and raids by the police
This story was first published by Shomrim: The Center for Media and Democracy.
The number of Palestinian workers in Israel is something of a mystery.
In January, the Israel Defense Forces reported that 102,450 permanent licenses to enter Israel were granted to Palestinians, along with 12,500 seasonal licenses and an additional 12,000 licenses granted to Palestinians from the Gaza Strip.
But many Palestinian laborers also cross into Israel without permission — including through the West Bank separation barrier, gaps in which Israel has ramped up efforts to patch in the aftermath of a recent wave of terror attacks. Officially, Israel does not publish figures estimating the number of unlicensed Palestinian workers in the country, but human rights organizations believe that between 40,000 and 50,000 entered Israel as officials continued to turn a blind eye, as they have done for years.
Many agree that a large proportion of the unlicensed laborers could get work permits if they so requested, but the high price of such permits — up to 2,500 shekels ($700) a month, paid to various intermediaries — makes them practically prohibitive. A 2019 study by the Bank of Israel estimated that the total income from illegal trade in work permits for Palestinian laborers is around 480 million shekels ($140 million) a year.
The extent of the phenomenon has created an "illegals industry" in Israel, which includes a wide range of services, such as transportation from the separation barrier to Israeli towns, cheap bus passes and the establishment of daily collection points, where enterprising Israelis also set up food stalls and other stores for the laborers.
One of the main problems facing these Palestinian laborers is sleeping arrangements. Most of them prefer to remain inside Israel, to save themselves journey time and the effort crossing the separation barrier. The closure of the gaps in the barrier has made this an even more important consideration.
Finding a place to sleep is an expensive and challenging issue. Many of the workers sleep on building sites, in restaurants and in the stores in which they work. Compared to the alternatives, they say in all seriousness, these are luxury conditions.
Others, who work in the central Israeli district of Gush Dan, are forced to rent a bed on a nightly basis in crowded apartments that mostly house refugees from Eritrea and Sudan.
And others are forced to find even more creative solutions.
Of late, there has been a proliferation of encampments in open spaces — often adjacent to Arab communities. There outposts consist of shacks made from leftover construction materials, corrugated tin, cardboard and sheets of plastic. Conditions in these encampments are dire: the cold is biting, there is no electricity and residents have to bring water in jerrycans from their places of work. Their diet consists almost exclusively of tins of nonperishable food. Every so often, police raid these shanty towns and burn the shacks.
Over the past few weeks, Shomrim has spent time with the people living in these outposts. These are their stories.
1 / 12

"The main problem is the cold"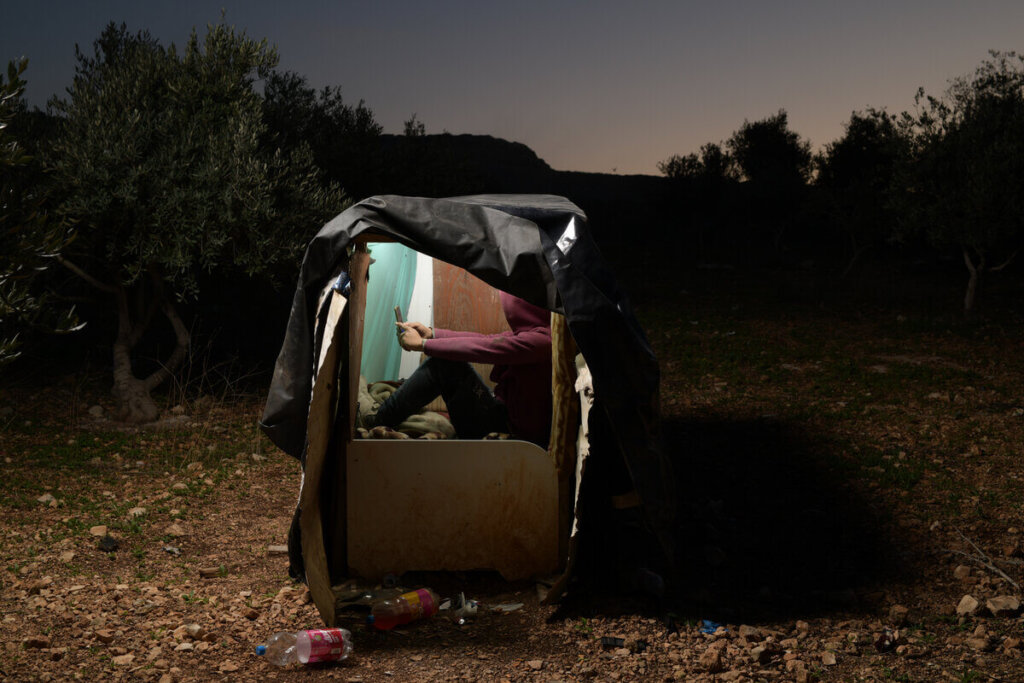 M. is a 16-year-old who came to Israel from a village close to Jenin. Last year, he worked as a plasterer on a construction site near Haifa. While he was working there, he was arrested by the police and, fearing another arrest, he decided to hide out in the olive groves not far from his place of work.
He sleeps in a crate that he constructed from leftover building material, eats tinned food and at night covers himself with a thin blanket. He charges his cellphone at a store in the nearby town. "The main problem is the cold," he said. "It's freezing at night and we can't fall asleep. If we manage to sleep four hours, it's considered a good night."
M. said that he earns 200 shekels ($60) a day, out of which he pays his expenses for working and staying in Israel. If he takes home 4,000 shekels ($1000) a month, he said, he is delighted.
2 / 12

"I don't have a choice. I have to earn a living"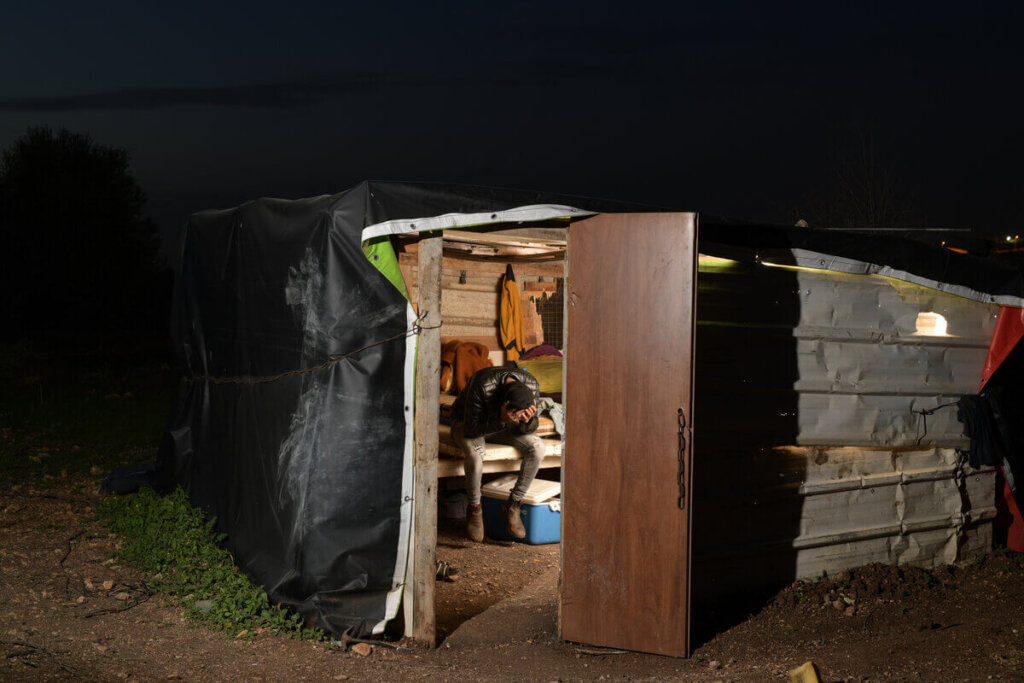 H. travels to Israel from Jenin. He is 21 years old and, having first started working in the Israeli agriculture industry when he was 11, he is very familiar with the gaps in the separation barrier. He currently works in construction and is gravely concerned about the police: If he were to be arrested again, the suspended jail sentence that he was given the last time he was detained would be activated.
"I don't have a choice. I have to earn a living and I'll go wherever there's work," he said.
H. said that he earns 250 shekels ($70) a day working in Israel. Once he's paid all of his expenses, he said he is left with 100 shekels ($30).
The hut in which he currently lives is the third that he has called home. The previous two were torched by Israeli police. This one is relatively large and he shares it with two other Palestinian workers. "We built it out of old billboards that we found in the trash," he said. "We've got three beds, a closet and even a broken mirror so we can brush our hair in the morning." Even so, he adds, conditions are tough: it's freezing cold at night, they have to bring jerrycans of water from a nearby village, the food comes from tins and the cockroaches are constant nuisance.
3 / 12

"The police station is just 10 minutes away"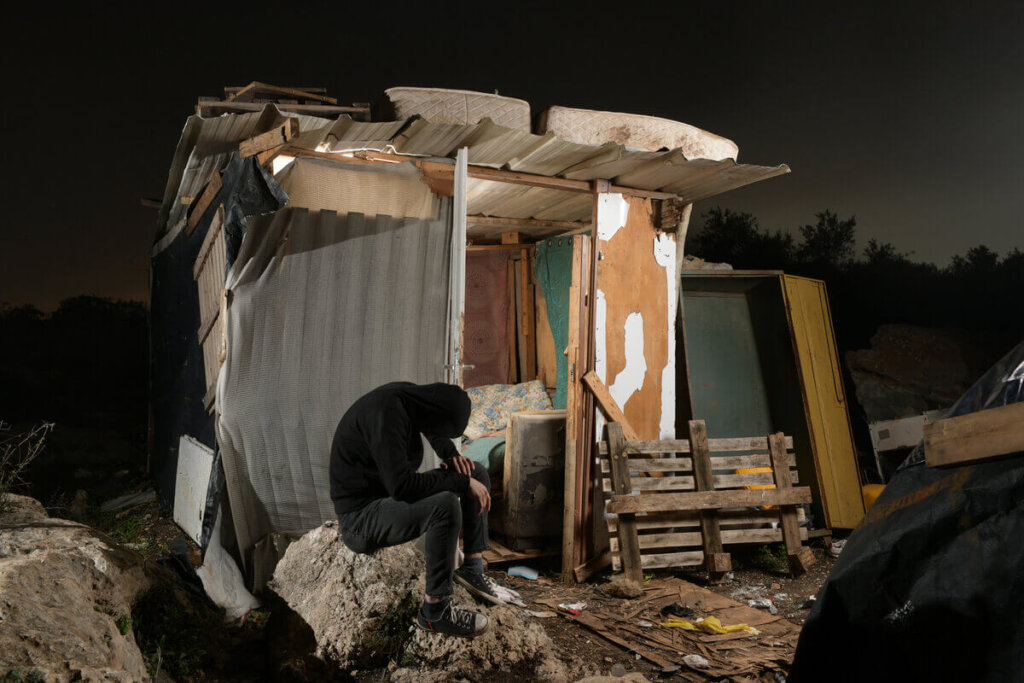 L. is relatively new to working in Israel, having started working for a contractor some four months ago.
Despite being in Israel for just a few weeks, he has already been given a suspended sentence for being in the country illegally and is also very worried about the police.
"The police station is just 10 minutes from here. Every few weeks the cops come, beat us and burn our huts," he said.
L., like H., is on his third hut. Like his neighbors, he found the materials for his makeshift accommodation at a garbage dump — but he added a few original twists of his own. After the wind blew his roof off several times, he held it in place using two old, heavy mattresses. They do not really help with the cold, he said.
4 / 12

"Any Palestinian worker who is sleeping out in nature just wants a mattress and a blanket"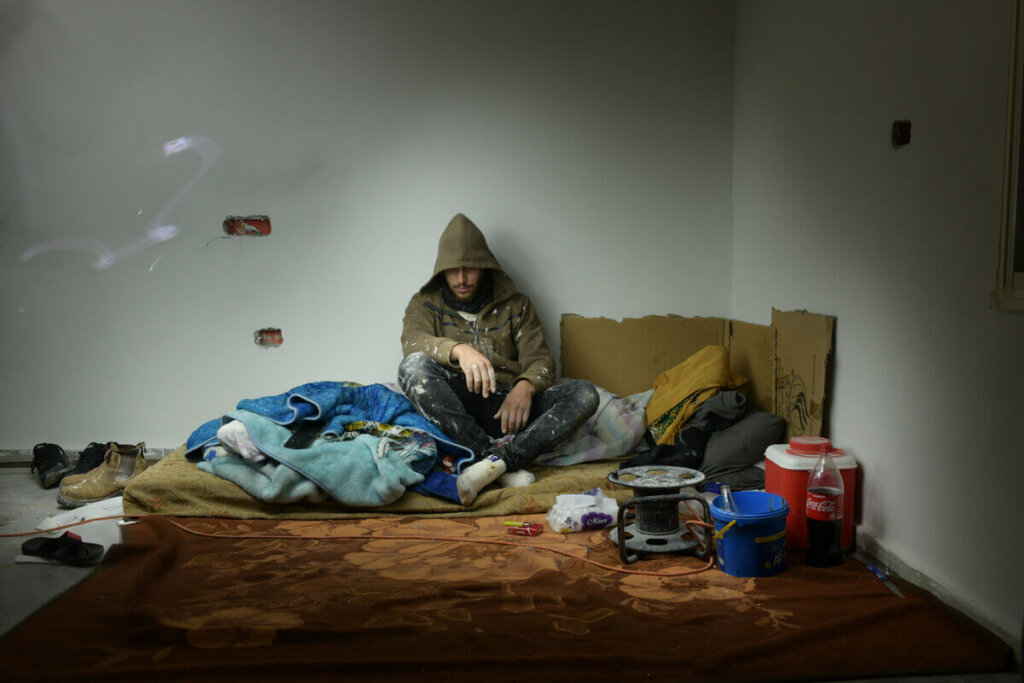 I. knows Israel very well. He is 25 and comes from the Hebron area. He has been crossing the separation barrier since he was 14 in search of work. When he was 17, he found a job in Nazareth, which he held for three years. Since then, however, he has only been able to find daily work.
He's married and has two small children, ages 2 and 3, and he is the sole breadwinner in the family. He earns around 300 shekels ($90) a day, of which he spends around a third on simply being in Israel — mainly on transportation and food.
He estimates that over the years he has been arrested 15 times. But, he said, he has no choice but to continue entering Israel, since there is no work elsewhere.
The contractor who employs I. allows him to sleep in one of the unfinished rooms on the construction site. While it gets cold at night, I. considers himself lucky compared to the other workers, since he has electricity and running water. "Any Palestinian worker who is sleeping out in nature just wants a mattress and a blanket on a building site or house," he says.
5 / 12

"At night, wild animals and dogs are on the prowl"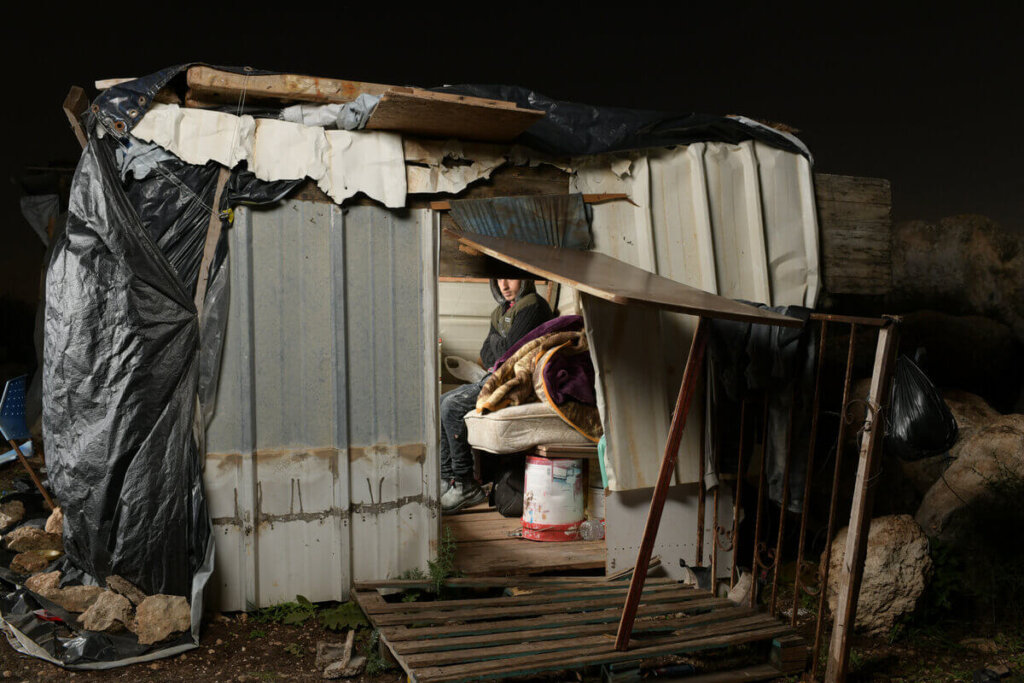 "I collected buckets from the dump and from my place of work and I laid them out in rows," said I., an 18-year-old from near Hebron. "I put my mattress on top and that's where I sleep. At night, wild animals and dogs are on the prowl — and it's really scary."
I. works for a renovation contractor. He and fellow workers from his home village built the shack in which they live from construction material they either found in the dump or that was donated by locals. He sets off for work at 5 a.m. every day and only returns to his shack after dark, around 7 p.m. Conditions, he said, are very hard.
6 / 12

"Soldiers are guarding the gaps in the barrier"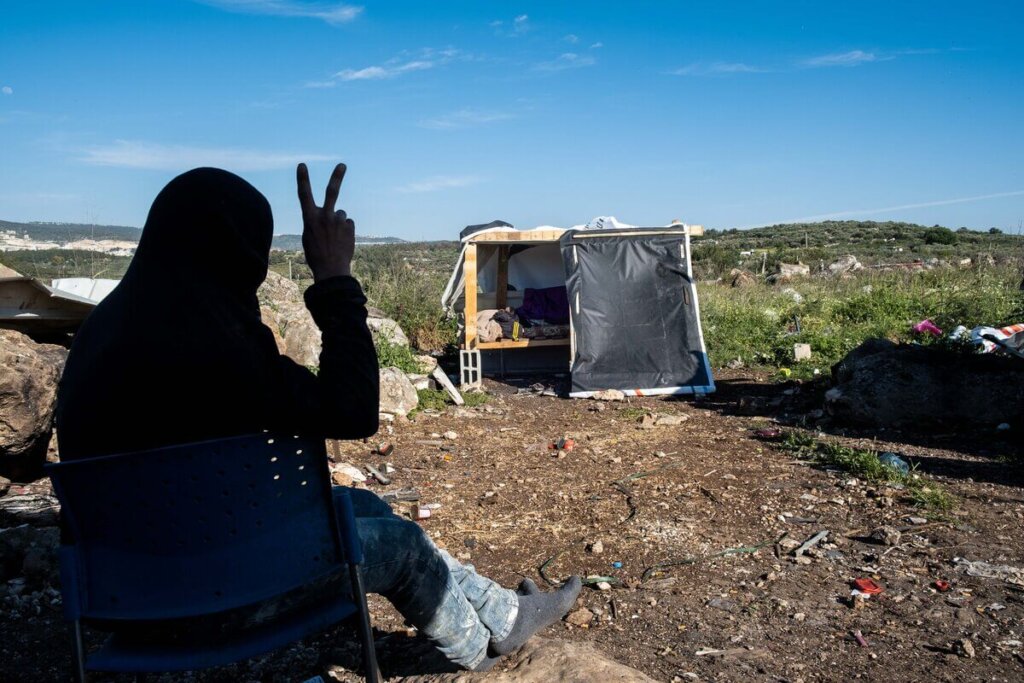 "No one is going back to Jenin right now," said J. a 22-year-old from Jenin. "Anyone who goes home knows that he won't be able to get back to work because soldiers are guarding the gaps in the barrier and shooting at anyone who tries to cross."
He said that police have recently intensified their raids on the shacks, so Palestinian workers are moving to more remote locations. "We know the area and the police don't, so when they come, we run off and manage to hide. Sometimes, when someone is apprehended, they use tasers — which hurts more than any bullet."
7 / 12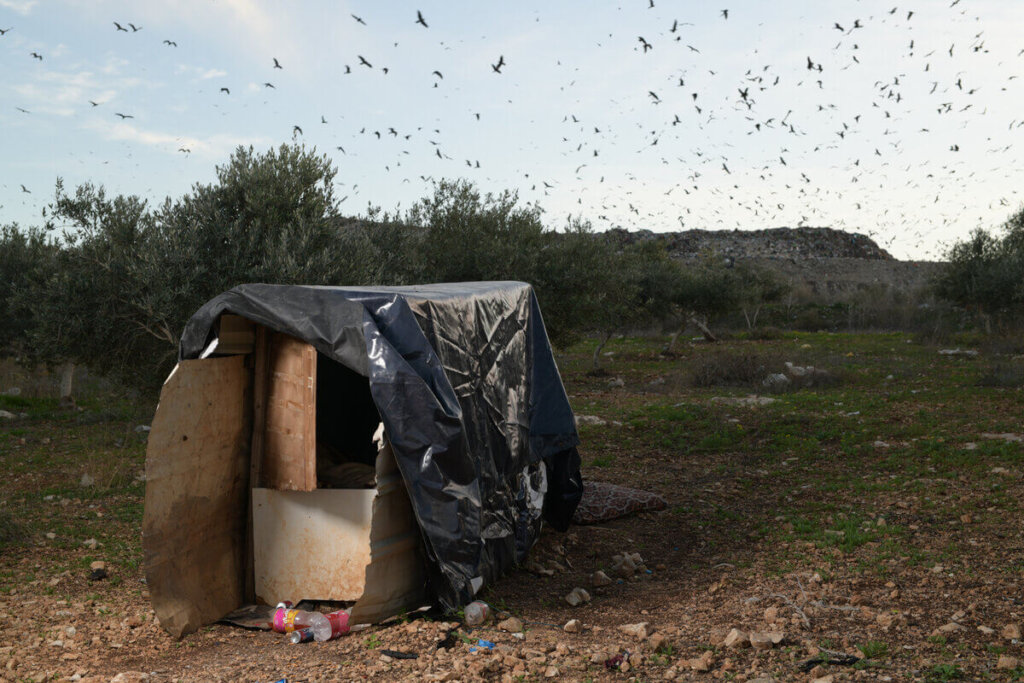 8 / 12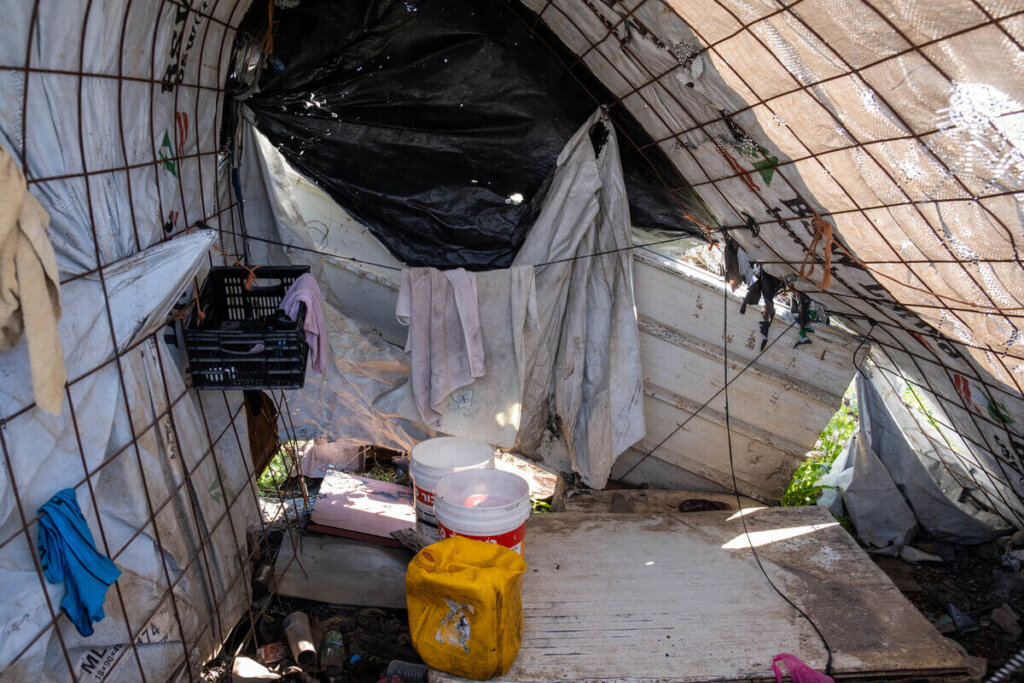 9 / 12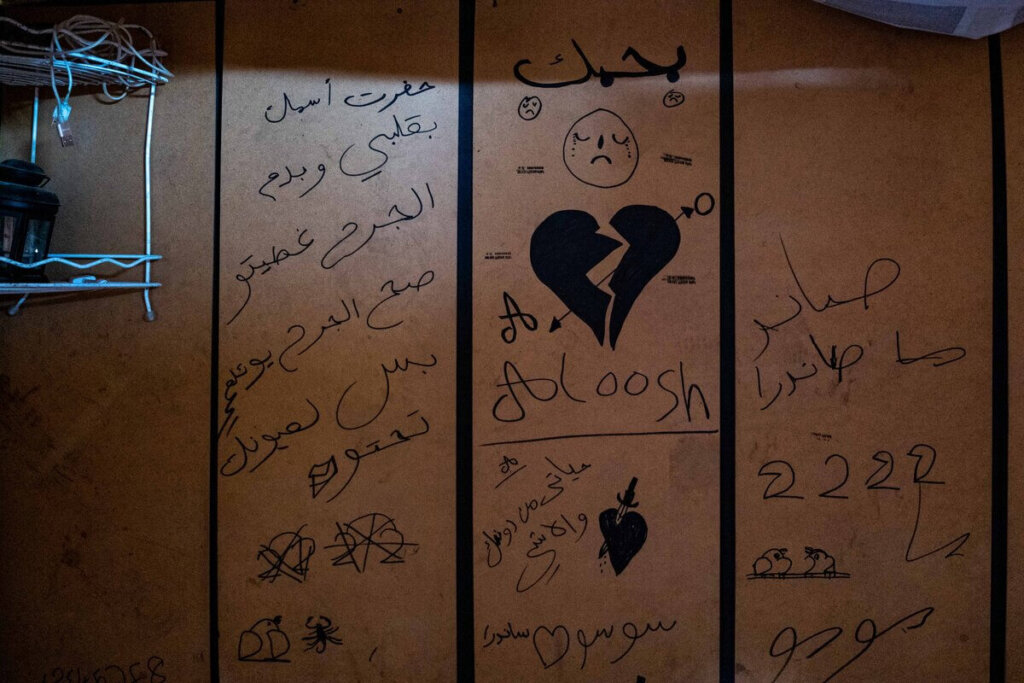 10 / 12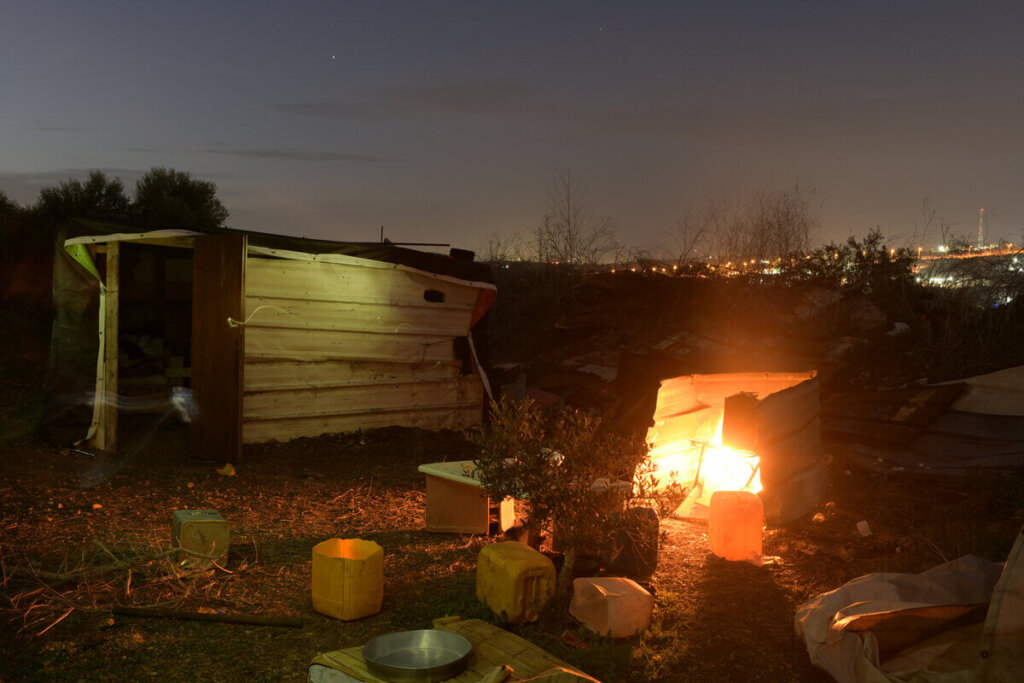 11 / 12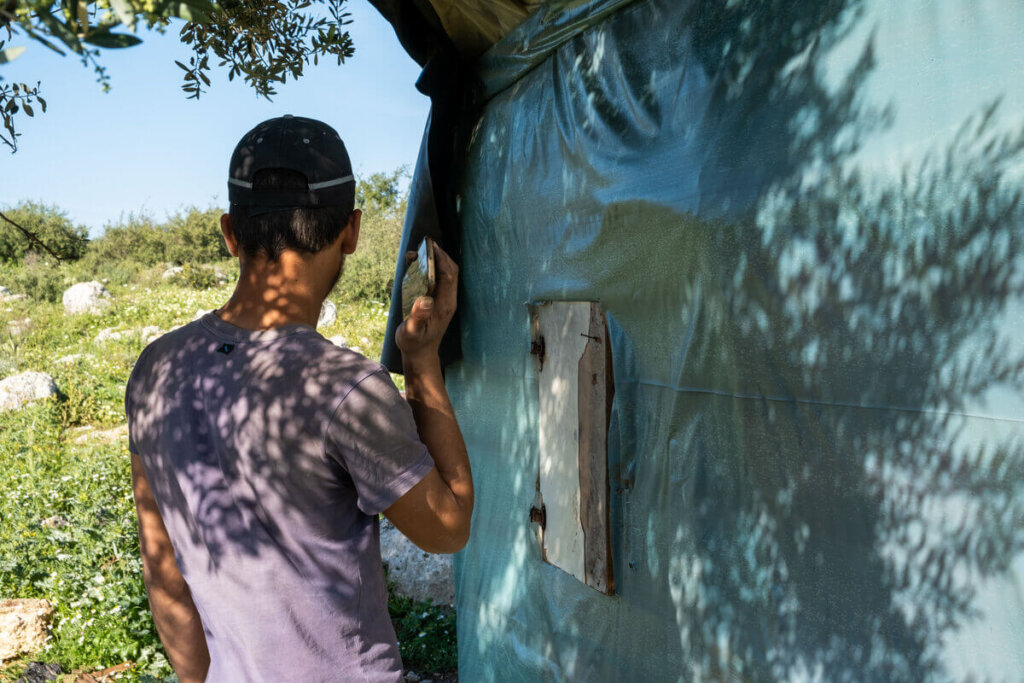 12 / 12