News
'There are no words': Highland Park recalls shooting victim's work with Jewish kids, couples
Jacki Lovi Sundheim was a lifelong member of North Shore Congregation Israel, where she had worked for decades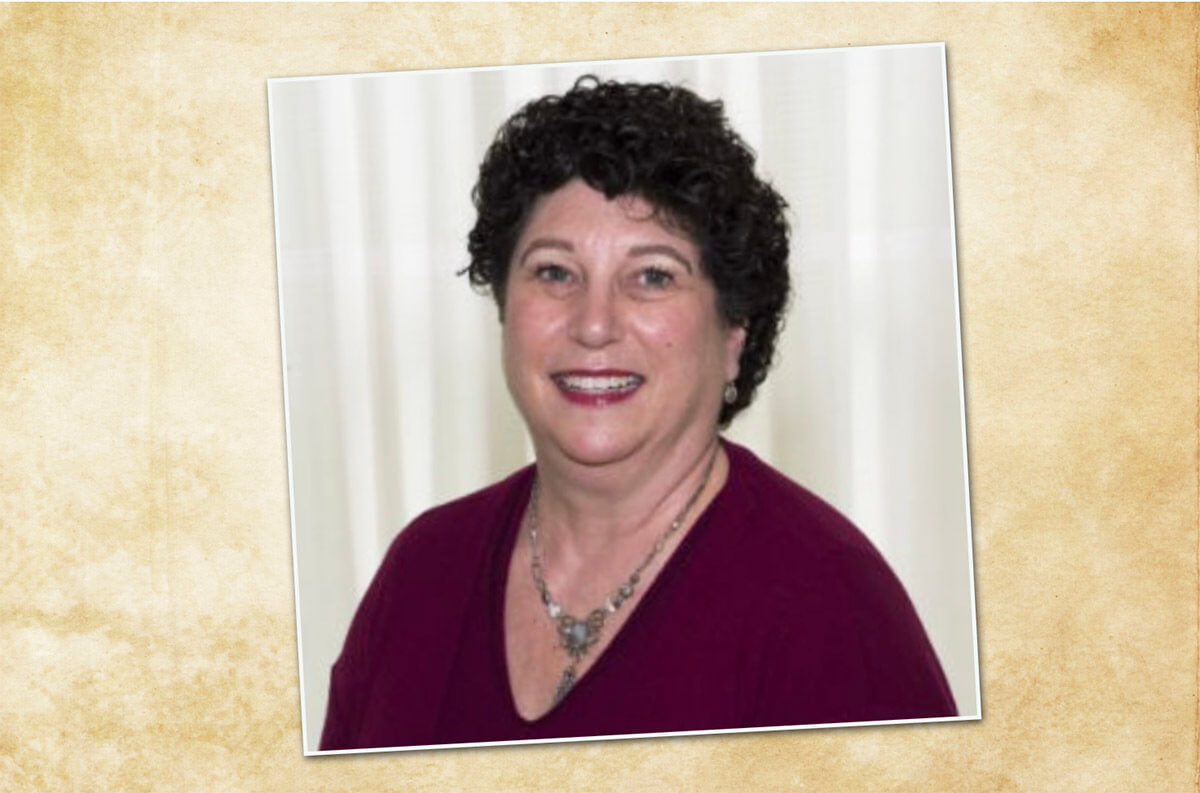 This story has been updated to reflect new information about the number of casualties in the Highland Park mass shooting.
In the Jewish communities on Chicago's North Shore, Jacki Lovi Sundheim taught preschoolers and made sure adolescents were ready for their b'nei mitzvahs and that couples were prepared for their wedding ceremonies.
She was murdered by a gunman Monday as she watched a Fourth of July parade in Highland Park. The 63-year-old grew up in the city and had worked for decades at North Shore Congregation Israel, a Reform synagogue in nearby Glencoe.
Sundheim's nephew, Luke Sundheim, was at a different parade in Winnetka, Illinois, a few miles south of Highland Park, when he learned that his aunt had been killed.
"Jacki was senselessly gunned down watching a parade that she's been to her entire life," he wrote on Facebook. "If you knew Jacki you'd know that she was one of the kindest people you'd ever meet and she went out of her way to help anyone."
Sundheim was a lifelong member of North Shore Congregation Israel, where she worked as a preschool teacher and later as the events and b'nei mitzvah coordinator, according to a statement released by the synagogue's leadership.
"There are no words sufficient to express the depth of our grief for Jacki's death," the statement continued. "Jacki's work, kindness and warmth touched us all."
Sundheim's role with the congregation brought her into contact with a wide swath of the Jewish community in the North Shore, a stretch of affluent Chicagoland suburbs along Lake Michigan that is home to many of the region's Jews.
Stefanie Greene, a cantor who works for Hillel in Pittsburgh, said that Sundheim had coordinated her wedding at the synagogue.
"She did so many things to make everything go smoothly," Greene wrote on Facebook. "Most memorably for me, she smiled, fixed my train, and opened the doors for me to walk down the aisle to my beloved."
Another social media user, who goes by Helix, said that Sundheim gifted him the yad, or ritual pointer, that they used in their bar mitzvah ceremony.
"It was a difficult time in my childhood and she was always there with smiles," Helix wrote.
Too close to home.
Jacki Sundheim is one of the victims in the highland park shooting. She helped coordinate my bar mitzvah and gifted me the yod I used to read the Torah. It was a difficult time in my childhood and she was always there with smiles.
HaShem yikom damam.

— Helix @ MFF the Sabertooth Fennec (@FenHelix) July 5, 2022
Sundheim had long shown an interest in working with young people. She was part of a program at Highland Park High School where students earned school credit in exchange for caring for nursery school students and working in local grade schools, according to a yearbook from Highland Park High School, which she graduated from in 1976.
She returned to her studies decades later, earning a bachelor's degree in education in 2006 from Southern Illinois University's satellite program. 
Jennifer Zeivel-Therens, who graduated with Sundheim, said she remembers Sundheim's winning smile, strong work ethic and thought-provoking contributions to class discussions. While Zeivel-Therens hadn't been in touch with Sundheim much since then, they had both been part of the close-knit college group of about 20. 
When Zeivel-Therens heard about the shooting, she immediately thought of Sundheim, who she knew lived in the area. But she said she never expected that her former classmate would be among the dead.  She learned of her death on the news. 
"She's a person who was out there doing good, and it's sad that she was taken too soon," she said. "And it's heartbreaking to see not just her but these other lives lost — for a needless reason."
Sundheim is survived by her husband, Bruce, a global operations director at CME Group, a derivatives marketplace, and daughter Leah, who graduated from Bradley University in southern Illinois, in 2016. Sundheim's sister, Tracy, is an attorney focusing on special education cases in Highland Park.
Members of the family did not immediately respond to requests for comment Tuesday, and North Shore Congregation said its staff were unavailable to speak.
"We are fully focused on supporting our community right now," Todd Braman, the synagogue's executive director, said in an email.
Sundheim was among seven people killed at the Fourth of July parade. An additional two dozen others were shot by a gunman firing from a rooftop along the parade route. The victims were ages 8 to 85. Two were identified as of Tuesday afternoon: Sundheim and Nicholas Toledo, a 76-year-old grandfather. In addition to Sundheim, Israel's consul general in Chicago said Tuesday that there could be as many as three additional Jewish victims.
"There are currently no indications that this was an antisemitic incident, even though the profile of the attacker might be thought to match such an incident," Yinahm Cohen, the official, told Israel's Channel 12.
Police arrested suspected gunman Robert "Bobby" Crimo III, 22.. Martin Blumenthal, director of security for the local Chabad, said Crimo entered Chabad on the last day of Passover and seemed to be "sizing up" the synagogue.
Nearly $150,000 has been raised on GoFundMe for funeral costs, medical bills and mental health support in response to the shooting. Faith leaders are holding a prayer vigil for Sundheim and other victims at Highland Park Presbyterian Church on July 5 at 7 p.m. Eastern Time.
"The world lost a truly special person and I'm both furious and incredibly sad that I won't be able to spend any more time with her," Sundheim's nephew, Luke Sundheim, wrote on Facebook.
"I love America, but this can not keep happening to innocent loving people."