News
How the Jewish establishment helps fund Hasidic yeshivas
UJA-Federation of New York steers 400 schools in the region toward millions in public money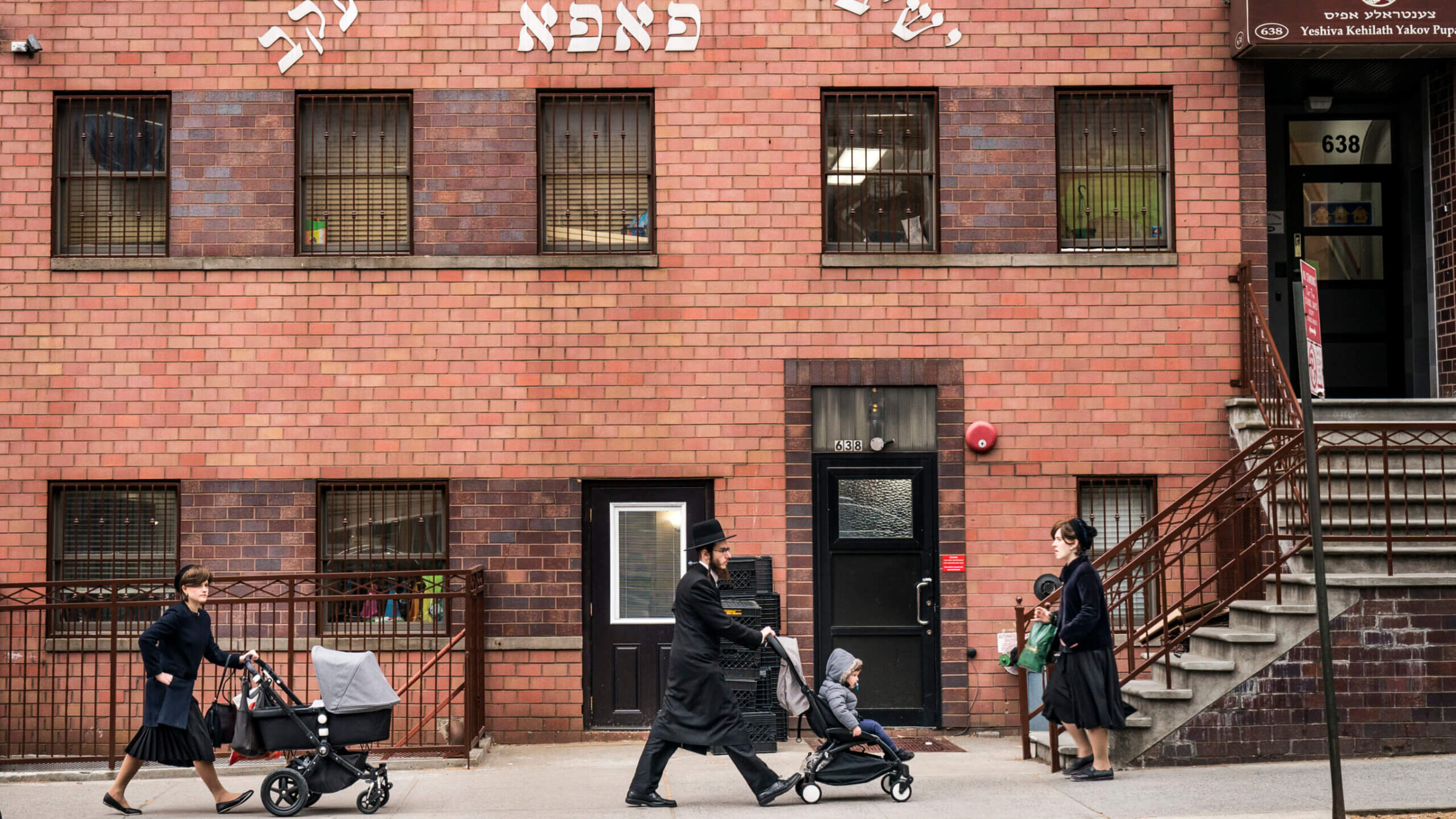 New York's Jewish federation funds an initiative that helps Jewish schools in the region access millions of dollars in public funding, regardless of whether the schools teach secular subjects or meet state standards.
Most of this money comes in the form of government grants for professional development, educational materials and subsidized meals according to an affiliate of UJA-Federation of New York that works with the schools. Those schools include Hasidic yeshivas in Brooklyn that were the subject of a scathing investigation by The New York Times over the weekend.
The Times reported that such schools have secured more than $1 billion in government funding over the last four years. All but 1% of the boys in some of those schools who took state standardized tests failed them, according to the article.
The Jewish Education Project, which receives more than $4 million of its annual $14 million budget from UJA-Federation, helps more than 400 schools access state and federal funding. The organization seeks to notify all Jewish schools in New York City of public grant opportunities and approximately 37% of those institutions are Hasidic, according to a 2020 study.
David Bryfman, the group's leader, said the Jewish Education Project was focused on ensuring that yeshivas were able "to access government funds which are due to them."
"We don't get into the business of enforcement," Bryfman said. Unless the government has revoked a school's registration for violating the law, he added, "we continue to offer them services to improve the education," regardless of how they handle secular studies.
New York's Board of Regents approved new rules Tuesday to help state officials enforce an existing law requiring private schools to offer a "substantially equivalent" education to what students would receive in public schools. The Times investigation, which was harshly criticized by many Hasidic leaders, bolstered longstanding concerns that the yeshivas do not properly prepare students for jobs and contribute to high rates of poverty in the community.
Haredi groups argued that the article overlooked the positive aspects of a rigorous Jewish education and ignored yeshiva graduates who have had successful careers.
Bryfman said that the Jewish Education Project regularly helped with professional development for teachers of secular subjects at Orthodox schools and would work to help yeshivas that are interested meet the "substantial equivalency" standard.
"We work to improve Jewish education and education for Jews," Bryfman said, "which is not always the same thing, particularly in this particular topic."
Sara Seligson, a managing director at the organization whose portfolio includes yeshivas, said that "in general" the group "believes that all schools should be growth-oriented learning communities."
The group helps more than 150 schools take New York standardized exams, which are optional for private schools but help them track student progress and qualify for certain government programs, although it does not break out how many participating schools are Hasidic yeshivas as opposed to mainstream day schools.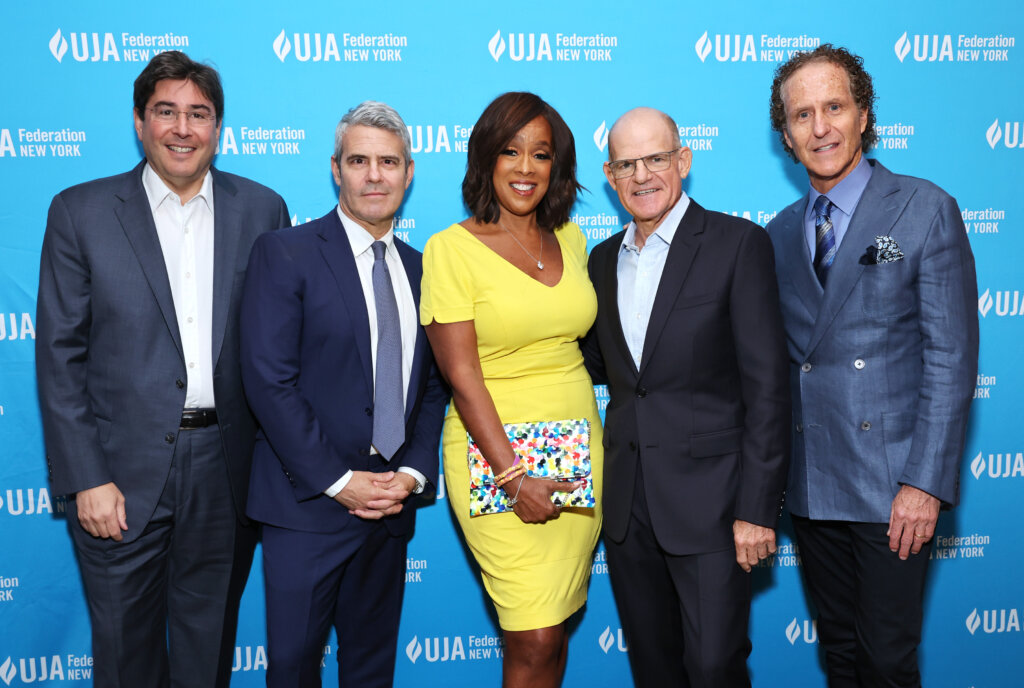 The Jewish Education Project was the only mainstream organization to respond this week to the Forward's inquiries about its relationship with Hasidic yeshivas. UJA-Federation of New York, which touts on its website work helping nearly 200 Jewish day schools and yeshivas secure $124 million in funding, did not respond to multiple requests for comment made by phone, email and text message this week.
UJA-Federation directly funds at least 21 Jewish schools, according to its 2021 annual report, all of which appear to offer robust general studies curriculums. At the same time, the federation in 2015 joined with Agudath Israel, an umbrella Haredi advocacy group that opposes "government intrusion" into yeshiva curriculums, in asking state leaders to reimburse low-income parents who sent their children to any private school.
The federation is the Jewish Education Project's largest general donor, providing $4.3 million last year, according to the organization's annual report. That was the most revenue it received from a single source by far, exceeded only by funding earmarked a voucher program for teenagers traveling to Israel. The project estimated that it spent $1.6 million on day school program expenses.
Yossi Gestetner, co-founder of the Orthodox Jewish Public Affairs Council, said that in Rockland County, where there is a concentration of Hasidic yeshivas, the local federation had recently introduced a program to help the schools enhance security but did not weigh in on curriculums or provide academic grants.
Ari Rosenblum, the federation's chief executive, said that he would "support any kind of constructive dialogue" when it came to the discussion over standards at Hasidic yeshivas.
"Every parent has a responsibility to educate their children and to give them the tools that they need to be productive and to be functioning in society," he said. "I don't think anybody would argue with that."
Broadly, Gestetner said that relationships between Haredi communities and mainstream Jewish organizations had improved over the last decade. Except on the question of yeshivas, where he said there is disagreement even among Hasidic leaders over how to respond to the recent state regulations.
"I'm not aware of Hasidic institutions, on a large scale, taking guidance or advice about what to do on education," he said.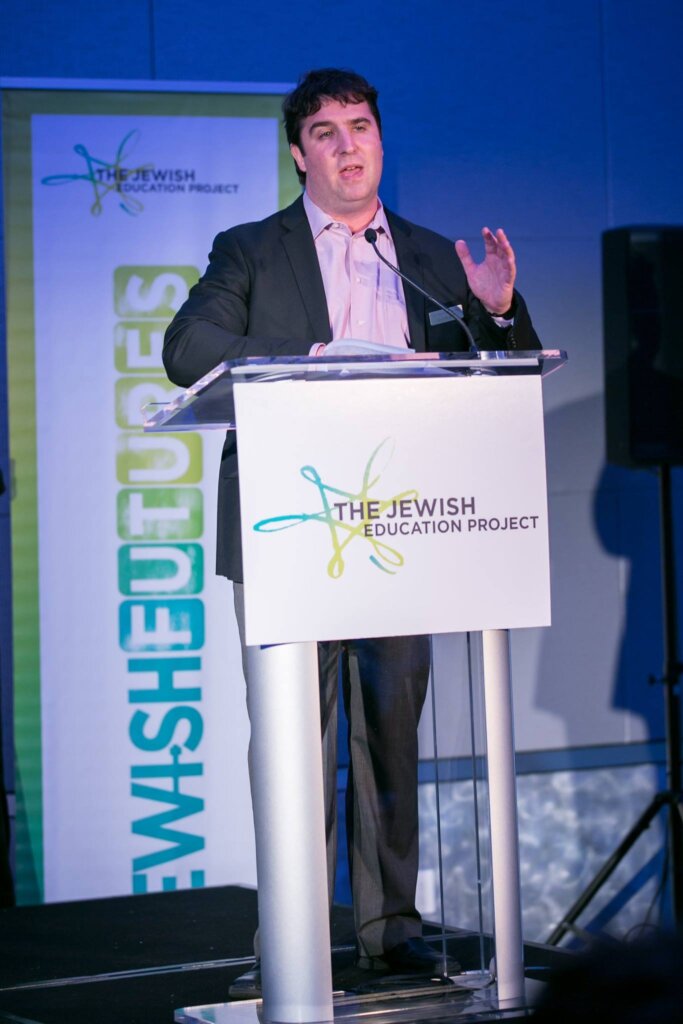 Prizmah, the national association of Jewish day schools and yeshivas, declined to say whether it had any membership standards regarding secular education. The group's director, Paul Bernstein, said in an email that schools in its network "work hard to achieve high standards in both secular and Judaic studies."
He said that because the Regents regulations had just been approved, it was unclear whether any Prizmah members would need to make changes to meet them. Bernstein declined an interview request.
The organization has about 80 member schools in its New York region, which includes northern New Jersey. While a majority of these schools are Orthodox, nearly all of them place a strong emphasis on secular classes, according to school websites. Only a small handful of the New York schools listed in a recent Prizmah report appear to be located in Hasidic neighborhoods of Brooklyn.
Bryfman, who runs the Jewish Education Project, said the organization has spent years building relationships with yeshivas "without any judgment." He noted that the government funds the group helps the schools access are largely to improve secular education, offer student services and provide free breakfast and lunch for poor students, things he argued kids need regardless of what they're learning in class.
"We leave it to others to determine right, wrong, law breaking, whatever," he said. "We're there to help the kids."