Fast Forward
New York State board votes to regulate Orthodox schools
The vote of the Board of Regents follows years of debate over whether Hasidic day schools in New York, known as yeshivas, are offering enough secular education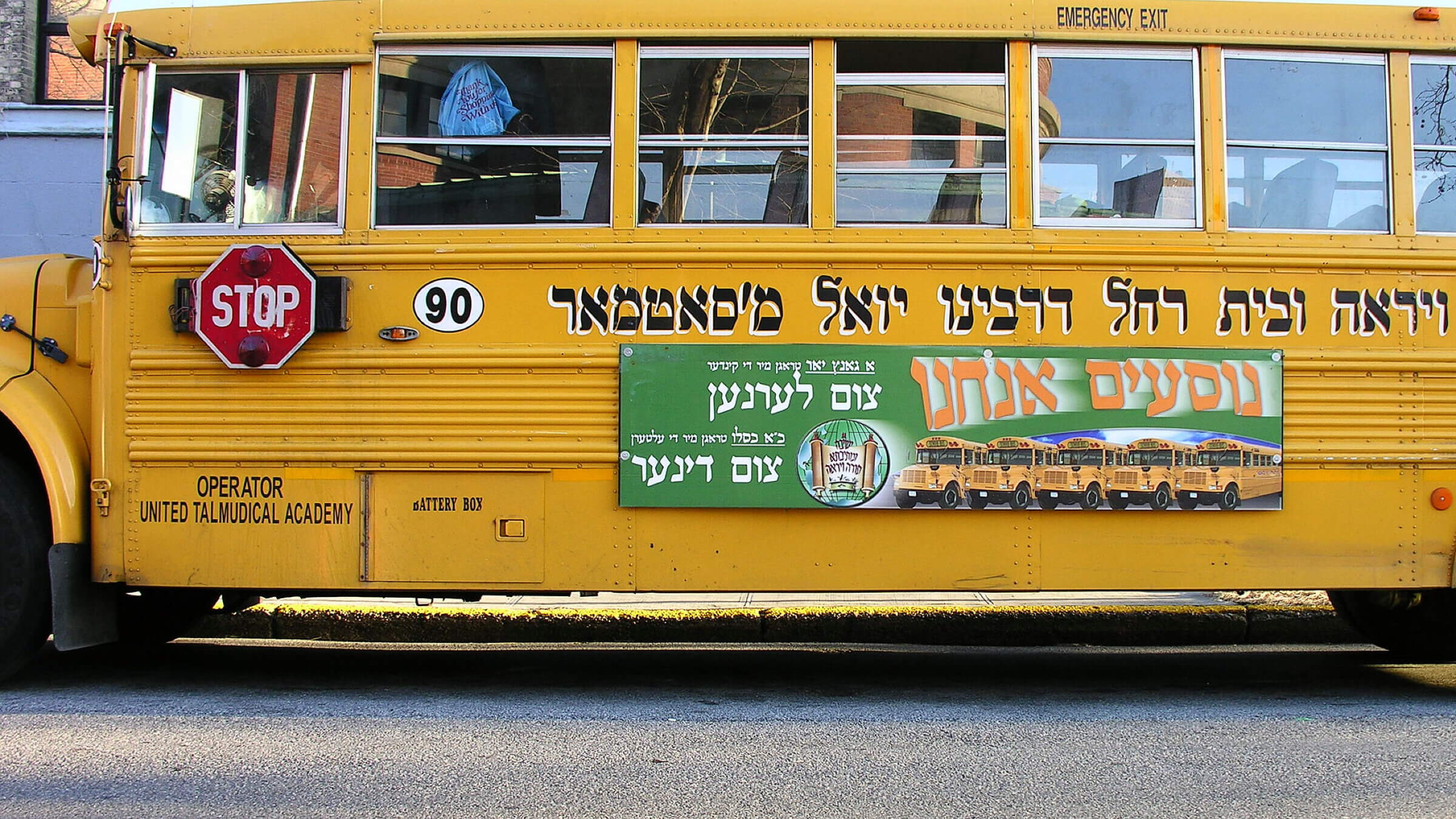 Note: This story has been updated to reflect the vote of the full Board of Regents.
The New York State Board of Regents unanimously approved a new set of regulations Tuesday that would allow the state to reject the secular curriculum of private schools — a change Orthodox Jewish schools have long rejected as a curtailing of their religious rights.
The guidelines are meant to add teeth to a longstanding law that requires private schools to provide students with a secular education that is "substantially equivalent" to what they would receive through the public system.
The vote follows years of debate over whether Hasidic day schools in New York, known as yeshivas, are offering enough secular education. The Orthodox community in the state has fiercely guarded the independence of the yeshiva system, pushed back against the guidelines when they were first released in March and reiterated its concerns ahead of this week's Regents meeting.
On Monday, at a meeting of a board subcommittee, education department staff emphasized that the guidelines were not meant to single out yeshivas, and would not regulate religious instruction.
"Religious studies are still taught as the non-public school sees fit," said Jim Baldwin, senior deputy commissioner for education policy. Baldwin also said that religious classes could incorporate topics like math, science or social studies in order to help schools meet the "substantial equivalence" requirement.
Regent Kathleen Cashin, a former Catholic school teacher, acknowledged at the subcommittee meeting that tensions over regulating Jewish schools and suggested that teachers from both public schools and yeshivas could collaborate on curriculum development.
"Maybe I shouldn't say this — but I always think, when the Israelites were being chased by the Egyptians," Cashin said, turning to the Orthodox Jewish attendees in the audience, "they prayed and the waters of the Red Sea parted." 
"Others would say that's a scientific event," she continued. "How can both sides of the picture be seen in that regard?"
The board's P-K12 subcommittee, which focuses on students from pre-school through high school, voted unanimously Monday to accept the new guidelines. Its 12 members make up a supermajority on the 17-member Board of Regents.
This week's votes, scheduled well in advance, follow an investigation by The New York Times published Sunday that found Hasidic schools in New York, which are concentrate in a few neighborhoods in Brooklyn and in upstate towns in Rockland and Orange counties, received hundreds of millions of dollars in public assistance even as many of them failed to offer rigorous secular classes.