What would happen if Black Americans received reparations? The Jewish experience provides some answers
The best time to talk about reparations was right after slavery's end. The second-best time is now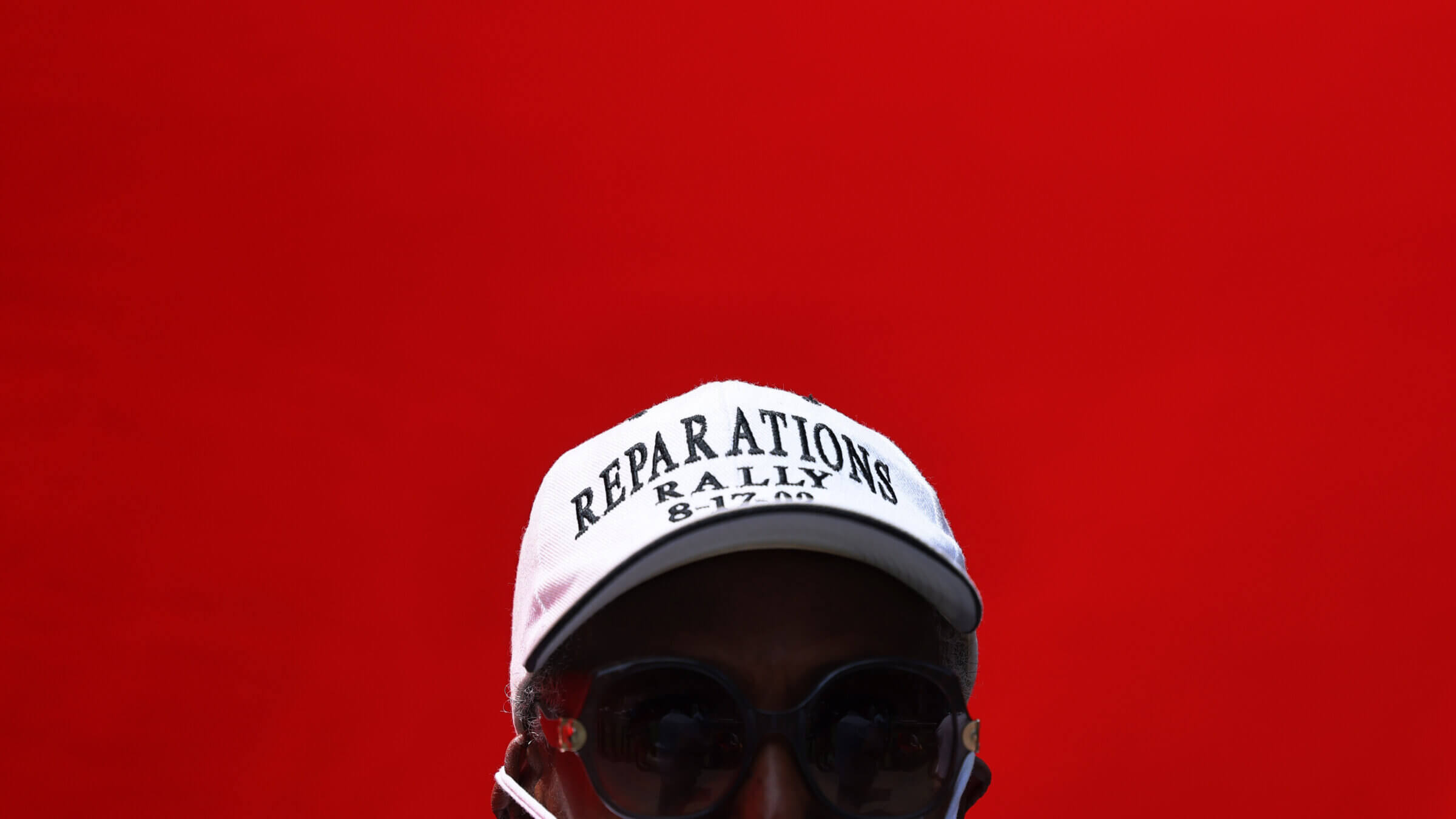 Jewish victims of the Holocaust have so far received over $90 billion in reparations, while African Americans who were enslaved and their descendants received nothing. 
You could argue over the exact amount that this country owes descendants of enslaved individuals, but it's become increasingly difficult to argue that it's zero. 
Even though slavery ended more than 150 years ago, a milestone we celebrate on Juneteenth, a new report makes the case that the time for reparations is now  — and given our own history, we Jews should understand this better than anyone.
On June 1, a California commission tasked with investigating whether the state should offer reparations to Black residents released a detailed report on the lasting effects of slavery and white supremacy, which it called "a persistent badge of slavery."
Those effects have been part of a national debate for some time, but the recommendations of this task force went further than any other state in detailing both the history and possible remedies. (At a municipal level, in 2021 Evanston, Illinois approved reparations for Black residents.)
The 492-page report examined the history and lasting effects of slavery and discrimination in areas such as housing, public health, education and criminal justice — and that history is damning. 
California entered the Union as a free state in 1850, but at the height of the Gold Rush, between 180 and 1,500 enslaved people were trafficked into the state and forced to work in the mines.
"In order to maintain slavery, government actors adopted white supremacist beliefs and passed laws to create a racial hierarchy and to control both enslaved and free African Americans," the report states.
The nascent state was also complicit in human trafficking: An 1852 law required Californians to capture those who escaped and return them to their enslavers. In 1874, 22 years before the U.S. Supreme Court's infamous "separate but equal" decision, California's high court ruled segregation in the state's public schools was legal. California did not allow Black men to vote until 1879. The state gave free land to white homesteaders until 1900, then banks redlined Blacks out of suburban neighborhoods, depriving them of opportunity to build wealth as so many Californians have, through real estate. 
As a result of these and other discriminatory practices, the commission found the median Black household had a net worth of $24,100 as of 2019, just 13% of the median $188,200 net worth of white households. 
The nine-person commission said it will release a follow-up report on specific remedies, which made sense: The past is painful, but far less controversial.
It  did float some ideas: free tuition for Black students to attend better schools, anti-bias training and recruitment of Black educators and administrators, establishing an office of Freedmen Business Affairs to provide ongoing education related to entrepreneurship and financial literacy, business grants, free legal aid and more low-income housing.
The scope of these ideas reach into every aspect of state law and life, which makes sense, because so has discrimination.  
"Without a remedy specifically targeted to dismantle our country's racist foundations and heal the injuries inflicted by colonial and American governments, the 'badges and incidents of slavery' will continue to harm African Americans in almost all aspects of life," the report says.
At first glance, California is an odd contender for the First State to Face Slavery Award. In 1850, its Black population was small, about 1% of the total. Today, Black people account for just 7% of the state's population. Perhaps it was the lack of a deeply embedded past connected to slavery that made looking in the mirror possible; the awful truth has been far more awful elsewhere. 
It also had to help that California is run by Democrats — a 2021 poll found that two-thirds of Americans and 90% of Republicans oppose reparations. It also has a governor, Gavin Newsom, who tends to go first. 
Late last year, Newsom was the first governor to call for a law giving Californians the right to sue purveyors of restricted firearms, based on the Texas "vigilante" law targeting abortion providers and their patients. He broke with his party leaders in 2004 when, as the then-mayor of San Francisco, he issued a license for gay marriage.
The reparations commission received a spate of mostly statewide press coverage when its report came out last week, but could it, like Newsom's gay marriage leap, nudge the rest of the country along?  
The example of Holocaust reparations offers some answers. 
It took Germany several years to come to grips with the Holocaust and provide reparations. Many Germans didn't think it was fair to pay for crimes they themselves had not committed. In 1951, just 29% of West Germans supported restitution for Holocaust crimes.  
German leaders argued that reparations would restore Germany's political standing in the world and heal its conscience. By 1956, the German state was supplying 87.5% of Israel's state revenue. German reparations transformed the country, helped build its railway, electrical grid, mining and ports. Historian Tom Segev credits German reparations to Israel with providing 15% of Israel's GNP growth and 45,000 jobs over 12 years. 
The Holocaust had ended just five years before German Chancellor Konrad Adenauer announced reparations in 1951 — and many of its victims were very much alive. The end of slavery, traditionally celebrated as June 19, 1865, or Juneteenth, happened 157 years ago.
But German reparations and efforts at restitution, not to mention lawsuits over stolen property, have continued to this day. One insight of the task force report is to show how the case for Black reparations, while more challenging because of the passage of time, is at least as strong given slavery's long repercussions in this state, and this country. To paraphrase William Faulkner, the past isn't history, it isn't even past. 
California's report stops short of putting a dollar sign on the pain and suffering, but it makes a strong case that dollars, and much more, must be on the table.
The German word for the decades-long process that Germany undertook to come to terms with what it had done, memorialize it and compensate its victims is Vergangenheitsaufarbeitung, which translates to "working off the past."
In California that work has finally begun.