Emhoff spent Holocaust Remembrance Day visiting the sites of concentration camps in a landmark trip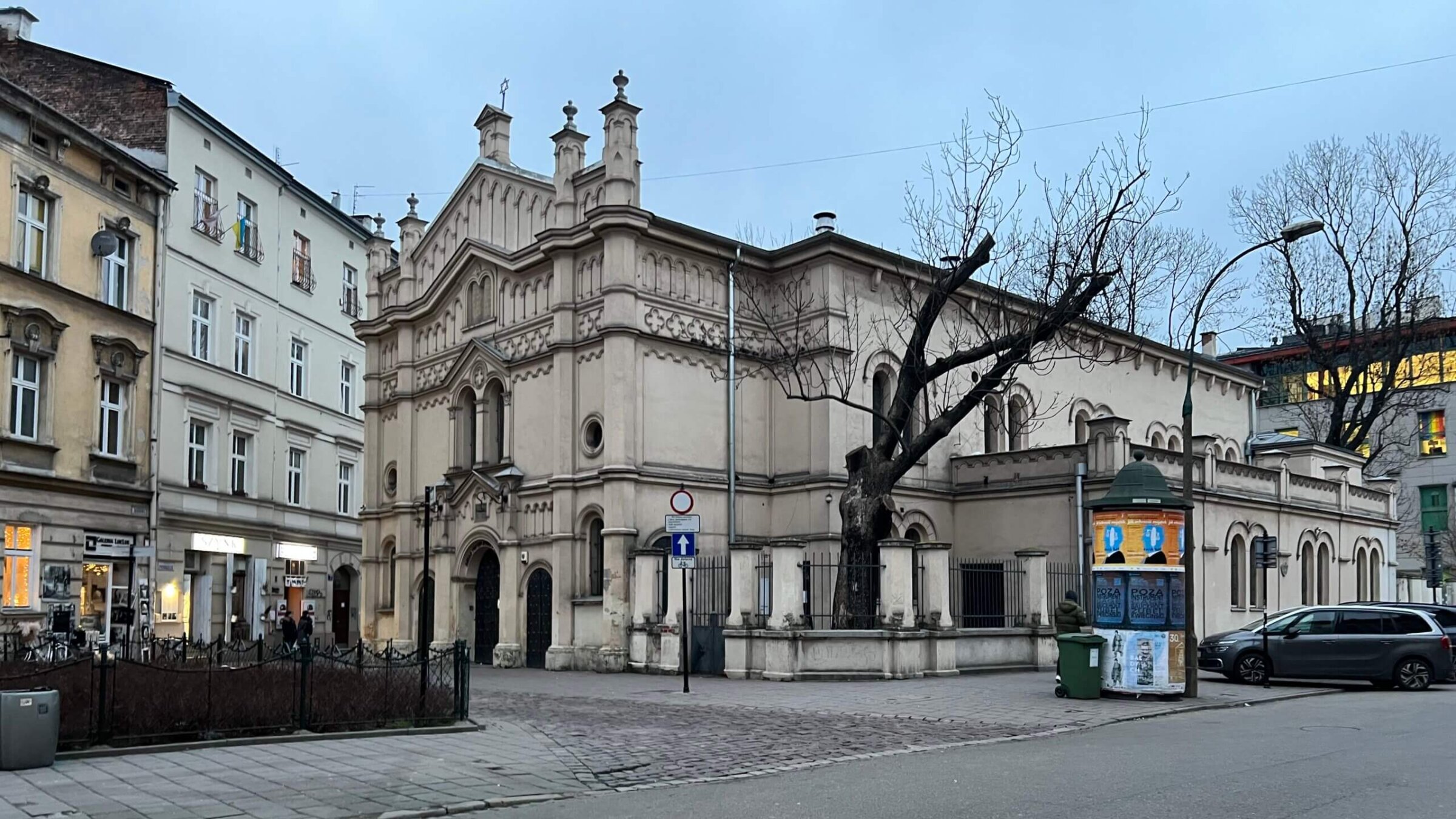 Photos: A somber Holocaust remembrance trip with Second Gentleman Doug Emhoff
I've spent these past few days on a trip to Poland with Second Gentleman Doug Emhoff.
It's been a historic moment: Emhoff, the first Jewish spouse of a president or vice president, has been touring sites made infamous by Nazi atrocities and speaking with the Polish Jewish leaders of today. Along the way, he's tried to make sense of the most ghastly moments in Jewish history — even as antisemitism continues to grow at home and abroad.
In public and private, he's told those of us traveling with him that he hasn't even begun to process what he's seen.
And how could you? The tragedy is unspeakable, and the contemporary reality constantly changing. Below I've captured photographs of several moments from the trip that have moved me, and given me insight into what Jewish life in Poland looks like today — and looked like in the stolen past.
1 / 10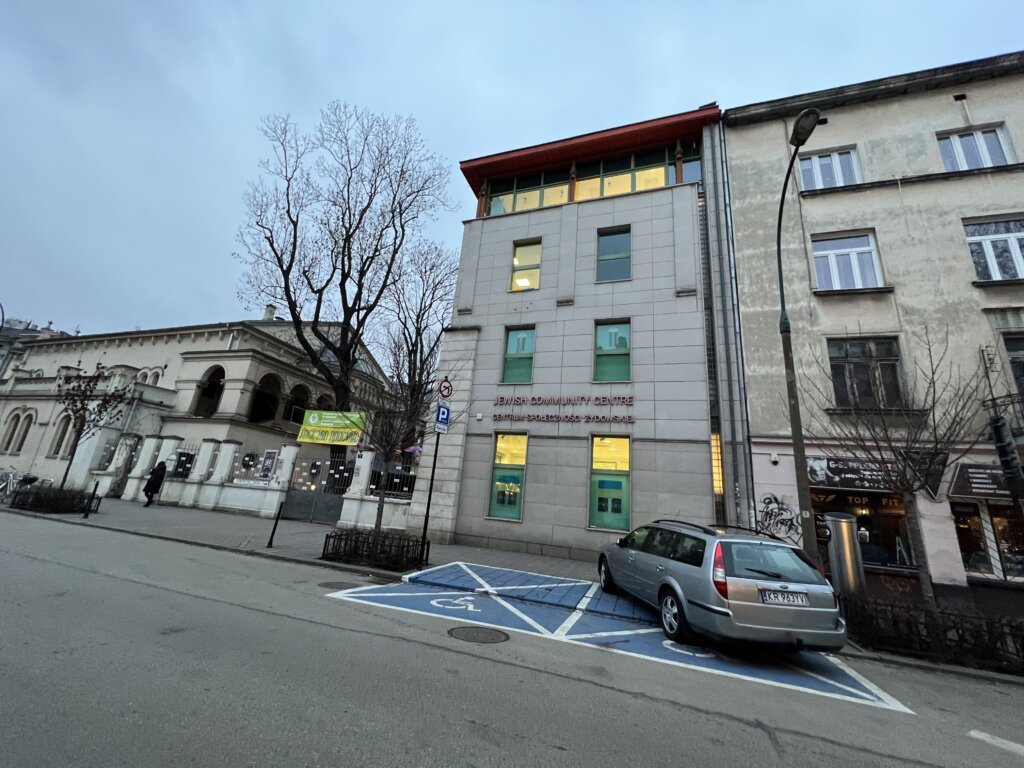 The JCC in Krakow serves nearly 500 Ukrainian refugees a day, and is central to the lives of a bustling community of Holocaust survivors.
2 / 10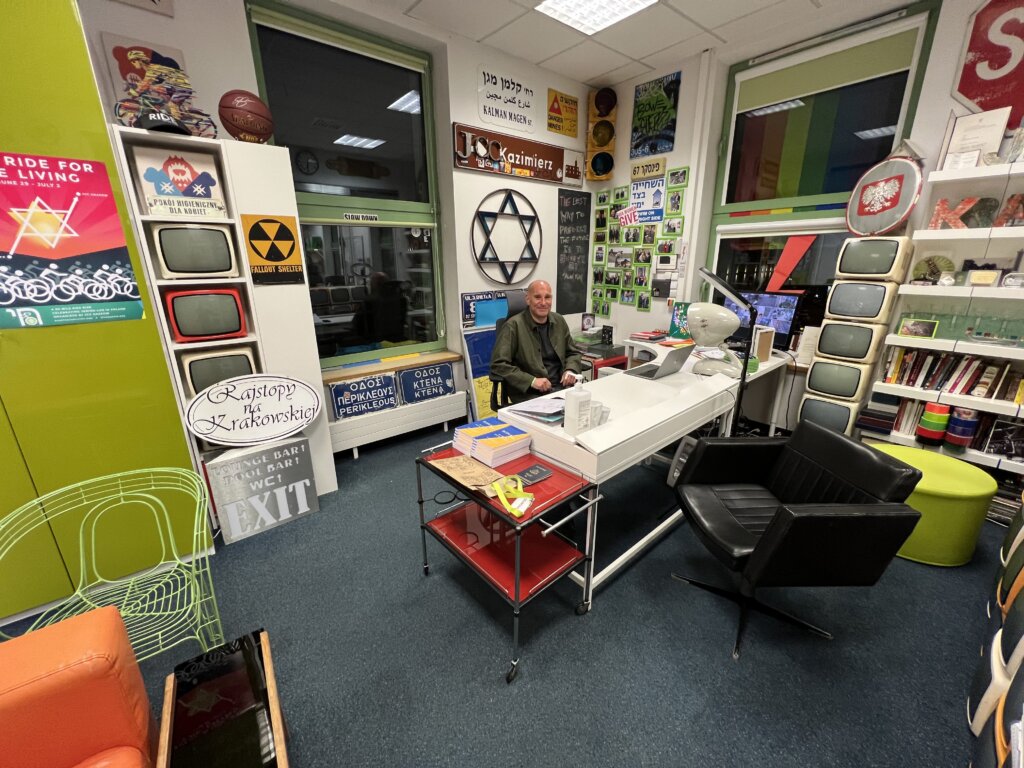 Jonathan Ornstein, head of the Krakow JCC, has lived in Poland for over 20 years. He's decorated his office — and the entire building — in bright colors to remind visitors that Jewish life doesn't have to be grim.
3 / 10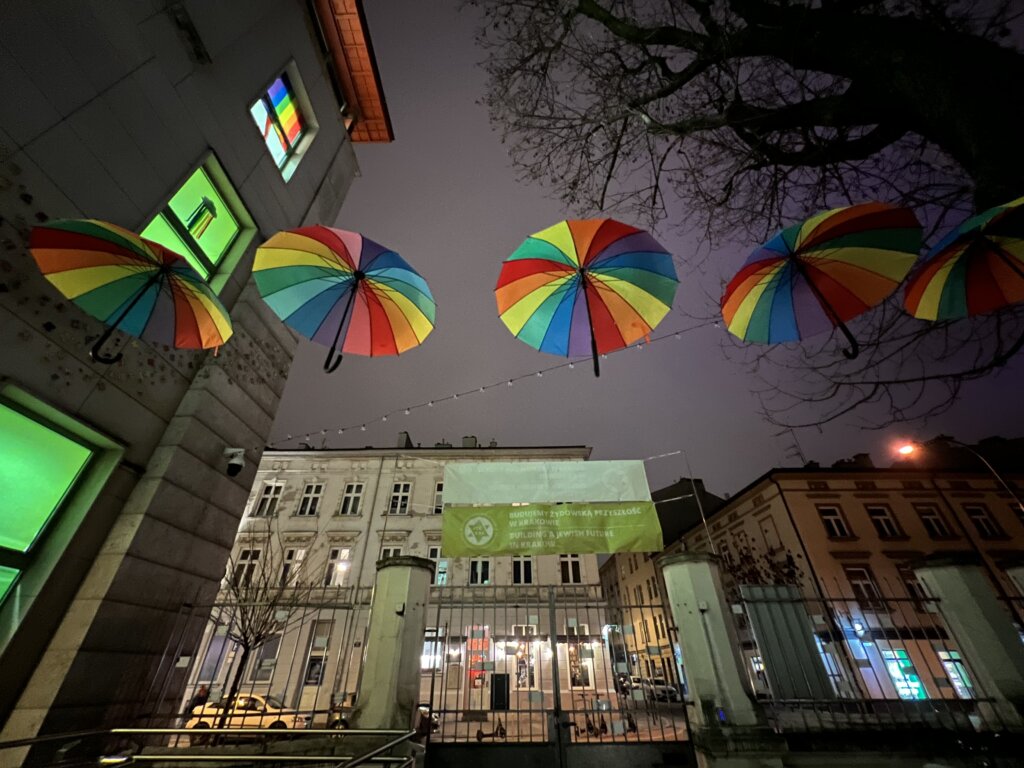 The Krakow JCC declares itself to be pro-LGBTQ+ in style, using a display of umbrellas riffing on Jerusalem's Umbrella street
4 / 10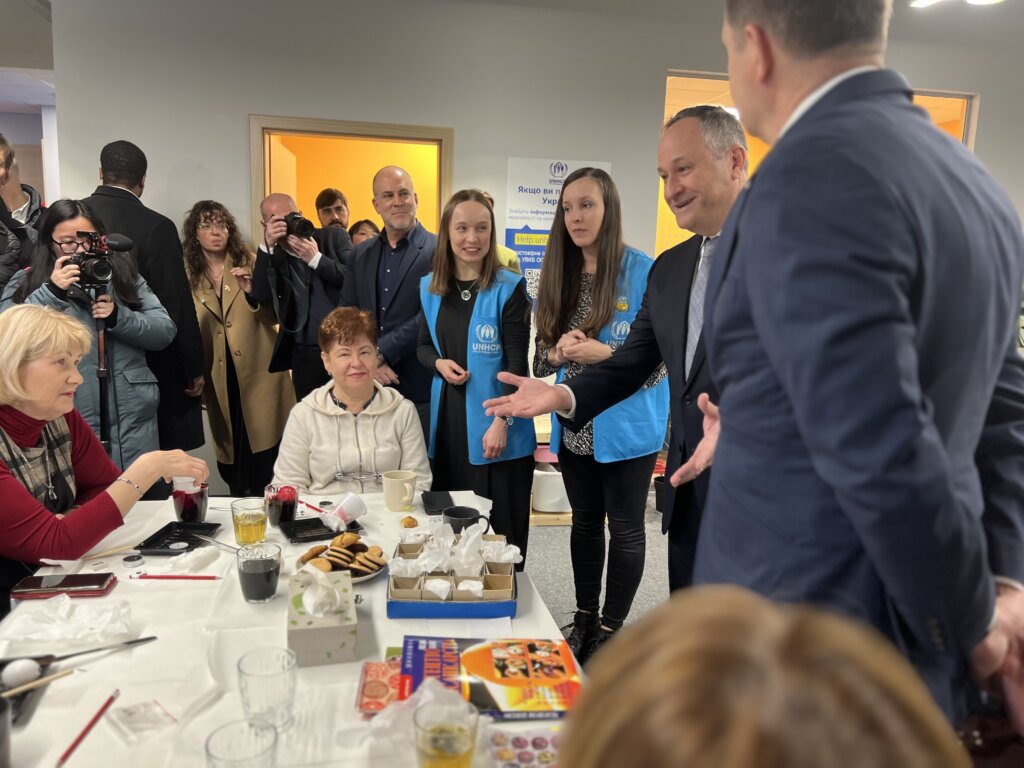 Second Gentleman Doug Emhoff visited with Ukrainian refugees at a United Nations Refugee site in Krakow. He assured the women and children gathered that the plight of the Ukrainian people is a high-level issue for President Biden's administration.
5 / 10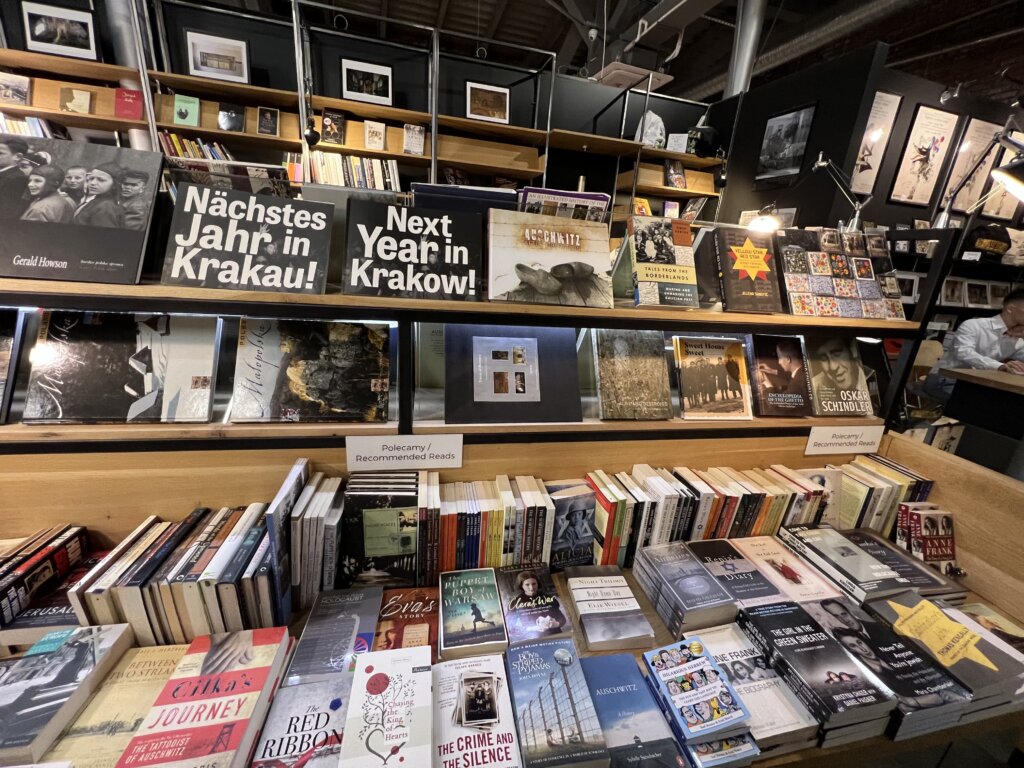 The Galicia Jewish Museum in Krakow documents the once vibrant Jewish life in the area. A play on the Passover refrain to celebrate "next year in Jerusalem," a sign in the bookstore invites visitors to imagine what it might be like to return to a flourishing Jewish life in the 800-year-old community. On Saturday, the museum hosted Doug Emhoff and Ambassador Deborah Lipstadt for a roundtable discussion on antisemitism and tolerance issues.
6 / 10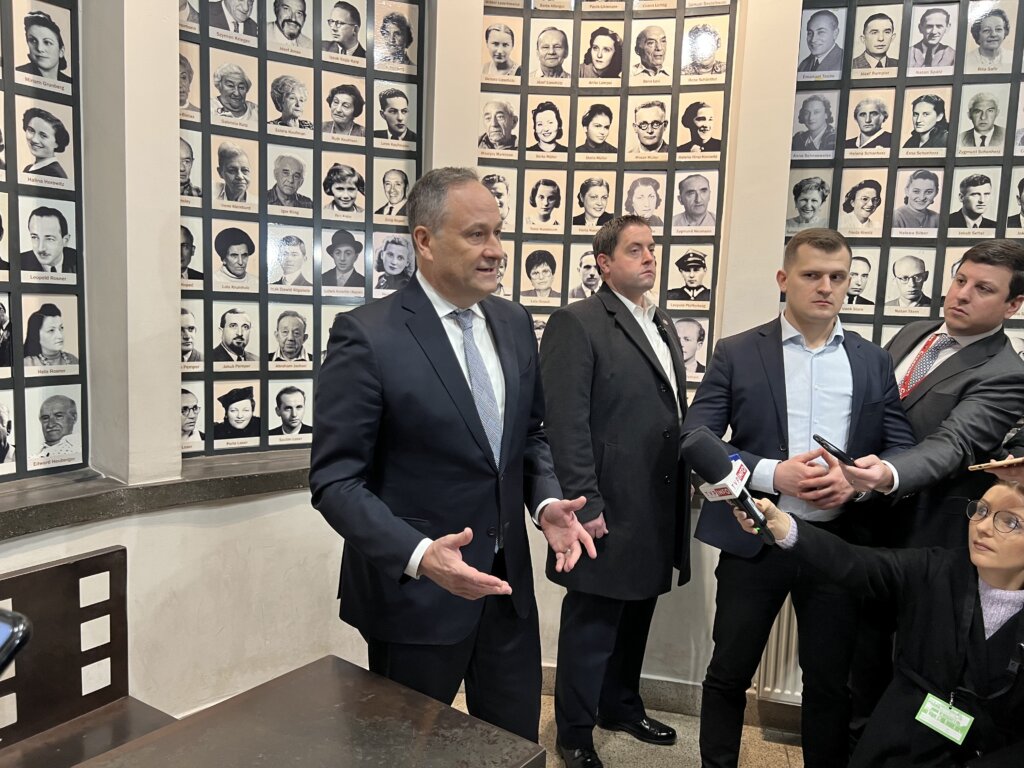 During a Saturday visit to the Oskar Schindler factory museum, Emhoff participated in a moving tour focused on the efforts Schindler and others made to save lives during the Holocaust. He quickly turned his attention to the antisemitic attacks that had just occurred in Jerusalem. "What we are seeing today, we cannot have history repeat itself," he said.
7 / 10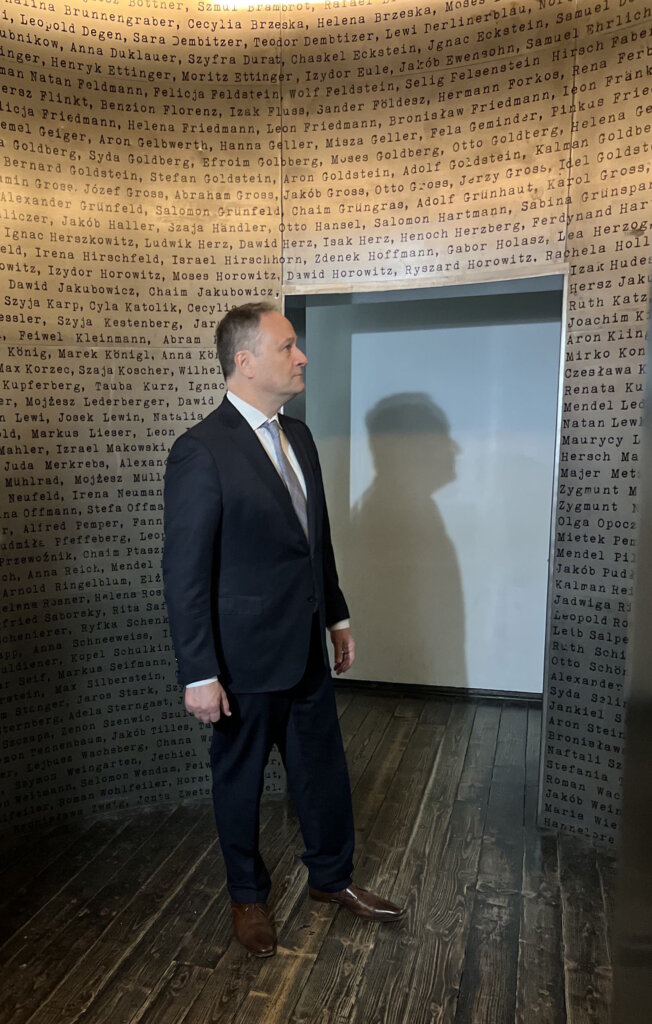 At the Schindler factory museum, Emhoff viewed a list of names of those Schindler helped save.
8 / 10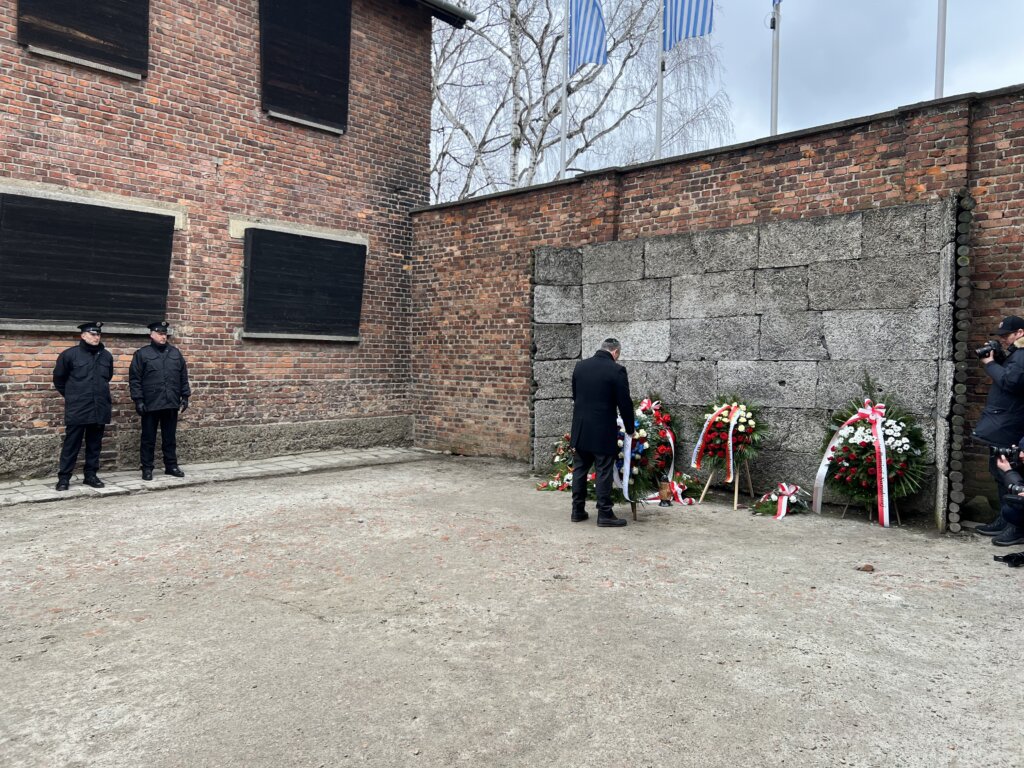 A ceremony honoring the liberation of Auschwitz included benedictions from a rabbi and from multiple Christian leaders. Many of the survivors present made the sign of the cross over themselves; I was told it was because most Jewish survivors left Poland long ago, so most of the ceremony's attendees were non-Jewish survivors. During the ceremony, I thought about the surrounding forests, and the frigid air. How could anyone survive this place, I wondered? And how could these bare trees possibly serve as refuge for anyone brave enough to attempt to escape?
9 / 10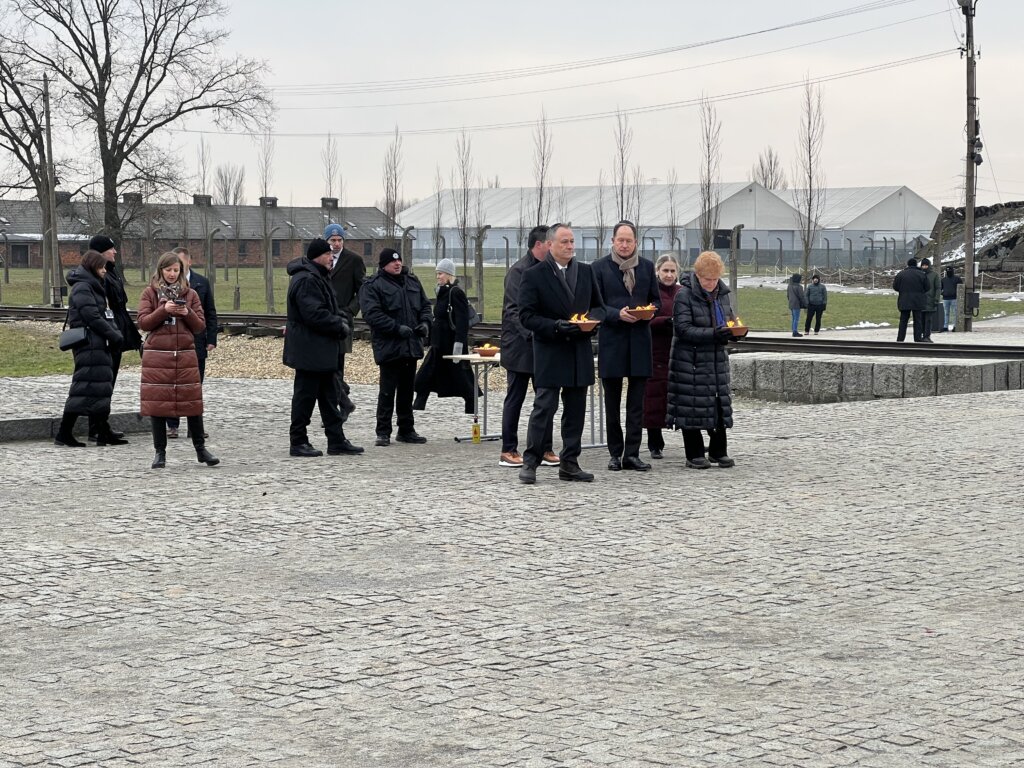 At the Birkenau concentration camp, Emhoff and Lipstadt were joined by U.S. Ambassador to Poland Mark Brzezinski in lighting bowls of fire to honor the victims of the Holocaust.
10 / 10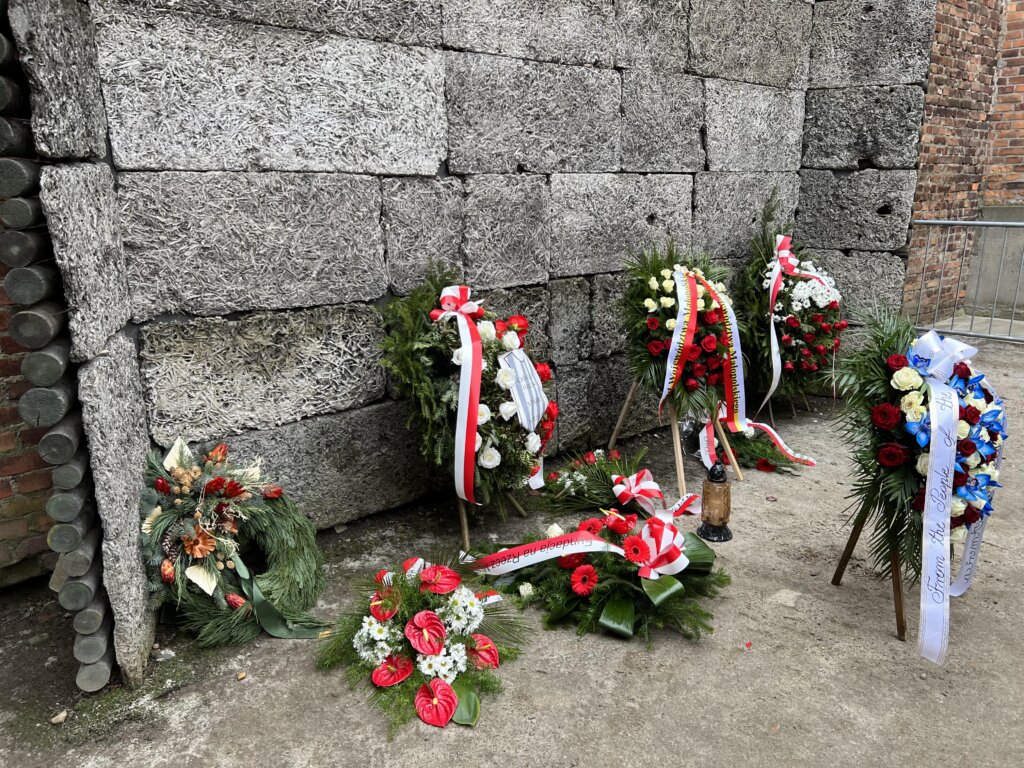 At the Auschwitz concentration camp, many left flowers to honor the victims of the Shoah. The one in the front, from the U.S. Delegation, is tied with a ribbon denoting it as "From the People of the United States."