Community
Reform, Conservative, Haredi — it's all in the family
I'm a Reform rabbi, my husband Seth is a Conservative rabbi, and one day our son will probably be a Haredi rabbi.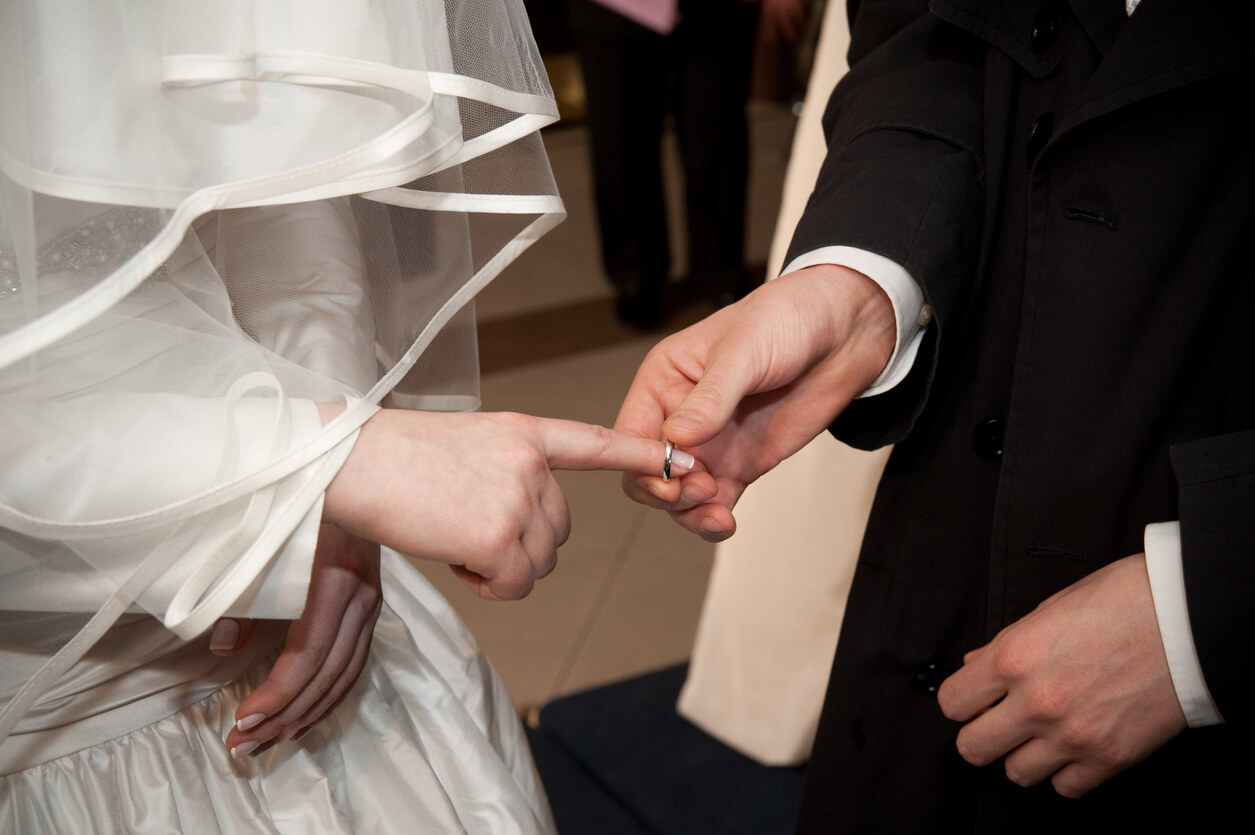 I'm a Reform rabbi, my husband Seth is a Conservative rabbi, and one day our son will probably be a Haredi rabbi.
A few months ago, when everyone I know was obsessed with the Netflix series "Unorthodox," a lot of them got curious about my son's life. Everyone wanted to know: Is he Satmar? (No, in fact he's not actually Hasidic.) Does he speak Yiddish? (Some, though people in his community also speak English and Hebrew.)
Will he have an arranged marriage? (No, but in a few years, when he's ready, he'll be "fixed up," go on a few dates — in public — and he and a woman who both choose to marry each other will marry within a relatively short time. And yes, men and women will be separate at the wedding.) Could he leave his community if he wanted? (Yes … but that's the last thing he wants.)
Most of all, though, people wonder, how did this son of two liberal rabbis become Orthodox — and what does that mean for our family?
This certainly wasn't the path we put him on. He attended liberal Jewish schools from preschool through ninth grade, when he became interested in traditional Jewish law and community. At first, our son becoming a ba'al teshuvah, someone who grew up Jewish but becomes Orthodox, was very difficult for me and Seth.
It was hard for us, as adults who were passionate about Judaism, to have Judaism be the exact thing that was distancing us from our son. We felt a sense of rejection as he came to inhabit a Jewish world so different from our own. As he became more and more observant, we wondered where his journey would end. We comforted ourselves by insisting that this was "just a phase" and that our son wouldn't become "too Orthodox."
But he was all in. And through persistence and determination — two things he has a lot of — he spent 11th and 12th grade boarding at an Orthodox yeshiva in Baltimore, far from our home in suburban Philadelphia. (If anyone had told me a few years earlier that we'd ever let our son go away to boarding school — not to mention an Orthodox boarding school — I would've said that they were crazy.) High school was followed by learning in a yeshiva.
He was loving his time in yeshiva, until his life, like everyone else's, changed dramatically with the advent of the coronavirus. Like most of his peers — secular and Orthodox — our son returned home. But unlike his yeshiva peers, he didn't return to a home where kashrut is observed in the way he observes it, where Shabbat is practiced in the way he practices it, where Judaism is understood and Jewish life is lived in the way he understands it and lives it.
Having him home for more than the typical "off Shabbos" or month in the summer that we were used to had its challenges for all of us. For one thing, he hovered over me and Seth in the kitchen, questioning every single pot, pan and utensil we used, concerned that most of them weren't up to his standard — which often they weren't.
But overall, it was wonderful having him home. I loved taking our dogs on hikes with him, blessing him on Friday nights and celebrating Havdalah with him at the end of Shabbat, and watching him be silly with his brother and sister.
One of the things that helps me make peace with our religious differences is the midrash that all Jews — not just those who were living at the time, but all who would live in the future as well — stood at Sinai for God's revelation. Over time, rather than lament our differences, I've come to embrace the journey of my wonderful son who has a different understanding of revelation, and who has therefore chosen a Jewish lifestyle so different from the rest of our family's.
In September, our son went to Israel to learn at the Mir Yeshiva in Jerusalem, where he plans to be for a couple of years. As excited as he was for this next phase of his life, his leaving for the Mir scared me. Israel was at the height of its coronavirus spread. Even with our son and his peers all going into quarantine after they arrived and then being very limited in their exposure to others, I worried about his health. Moreover, after enjoying having him home for much of the prior six months and feeling such a sense of closeness, my old fears came back, and I worried that his being in an Orthodox yeshiva so far away could distance him from our family more than physically.
He's been gone for more than four months now, and while we miss him tremendously, I'm grateful that he's loving his time in Israel — and thankful that he's healthy, too. He calls every Friday morning, before Shabbat starts in Israel, sharing his week and wanting to know what's going on with the rest of the family before wishing us a heartfelt "Gut Shabbos."
Hours later, when Shabbat arrives here, it's bittersweet for me as I bless my other two children on Friday evening. On Saturday, I miss my chess games and long Shabbat conversations with him. But I know that he is thriving and growing into the young man he has chosen to become — perhaps even that he was meant to become. For that I thank God — something that my son and I can both agree on.
Editor's note: This article has been updated, at the author's son's request, to remove his name and describe his as Orthodox rather than Haredi.
Rabbi Robyn Frisch is the Director of the Rukin Rabbinic Fellowship for 18Doors. She is also the Spiritual Leader of Temple Menorah Keneseth Chai in Philadelphia. Email: [email protected]