Culture
I share a birthday with the Forward. As it turns out, so do a lot of people and things.
The Forward's first issue was published 125 years ago. I came decades later. And a bunch of other things happened on April 22.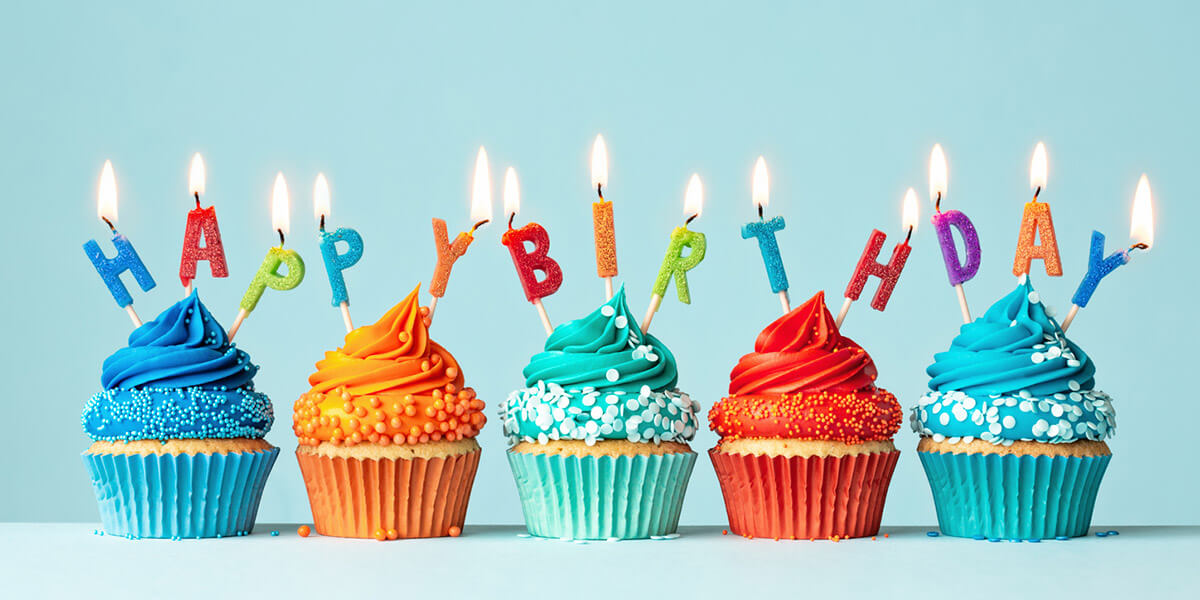 On April 22, 1897, New York's Lower East Side welcomed a new daily newspaper: the Forward. Its office was above a saloon.
Even though there was much to celebrate for that debut issue, the writers and editors and typesetters and secretaries likely didn't imbibe that day. Because 125 years ago, as it does today, that date coincided with the seventh day of Passover.
I know this because, well, I have access to Google and a decent Internet connection – but also because I'm somewhat of an authority on April 22. Like, did you know that on this day in 1864, the U.S. Congress passed the Coinage Act, which allowed for the inscription of "In God We Trust" on all coins? Just imagine what life would be like without that: coins, with no mention of religion? In the United States of America?
I come by this expertise naturally: April 22 is also my birthday (1975). The fact that I was born on the same day as this newspaper was something I mentioned in my job interviews in a feeble attempt to impress my future bosses, as if my career aspirations were somehow astrologically predestined. It would've been enough that my Yiddish-speaking grandparents, immigrants from Ukraine and Russia, were avid readers of the Forward of yore. Dayeinu. But no, this was kismet, some would say bashert.
"It's impossible to describe the joy," recalled Elias Frank, one of 12 typesetters who helped put together that first issue of the Forward. "Personally, I started having palpitations." Once I got the job, I could relate.
Of course, it should go without saying that my birth, and that of the Forward, were not the only major events in history to happen on April 22. We share a birthday with Jack Nicholson (1937). And also an American composer named Jack Nitzsche (also 1937!) who worked on the film score for Nicholson's "One Flew Over the Cuckoo's Nest." It's also the birthday of Vladimir Lenin (1870).
Pope Alexander VIII was born on this day (1610). Strangely, it's also the date that two other popes – Caius and Agapetus I – died (296 CE and 536 CE, respectively). Richard Nixon also died on this day in 1994. But I digress.
At precisely noon on this day in 1889, an estimated 50,000 people lined up to grab the 2 million acres that were available in the Oklahoma Land Rush. Within hours, the cities of Oklahoma City and Guthrie were formed. In 1945, at the Jasenovac concentration camp in Yugoslavia, the prisoners revolted and 80 escaped – that's why today is Holocaust Remembrance Day in Serbia.
Today is also Earth Day, first established in 1970 –  73 years after the Forward's birth and five years before mine. It's tough sharing your birthday with, you know, the entire planet. But I guess it's not as bad as my dad, a rabbi, who was born on Christmas. 
Rita Levi-Montalcini, a Jewish Nobel Prize winner, was born on this day in 1909. On April 22, 2009, she became the first Nobel laureate to reach the age of 100. She was feted at Rome's City Hall. 
But wait, there's more: Immanuel Kant, German philosopher (1782); J. Robert Oppenheimer, the father of the atomic bomb (1904); Aaron Spelling, producer of "Charlie's Angels" and "Beverly Hills 90210" (1923); and Bettie Page, pinup model (1923); Estelle Harris, who played George Costanza's mom on "Seinfeld and died this month (1928); John Waters, filmmaker (1946); Peter Frampton, guitarist (1950).
Ab Cahan, an idealistic young man from the shtetls of Vilna, arrived in America with big hopes and dreams. He founded the Forward that fateful April day when he was 36 (double chai!). His newspaper was the talk of the town, around pushcarts and in coffee shops. By the 1920s, it was selling 250,000 copies a day – more than The New York Times.
The Forward and his legacy lives on – with some 1.5 million online readers most months, in ever-evolving new formats like podcasts and this very newsletter. Our Yiddish section even has a TikTok account.
So, what would Cahan think of all this? Honestly, I have no clue. He was born on July 7.