Culture
Behind the walls of this humble bookstore stands a Jewish American hero
Bookseller Matt Tannenbaum is the subject of a new documentary, but he could pass for the star of a Frank Capra movie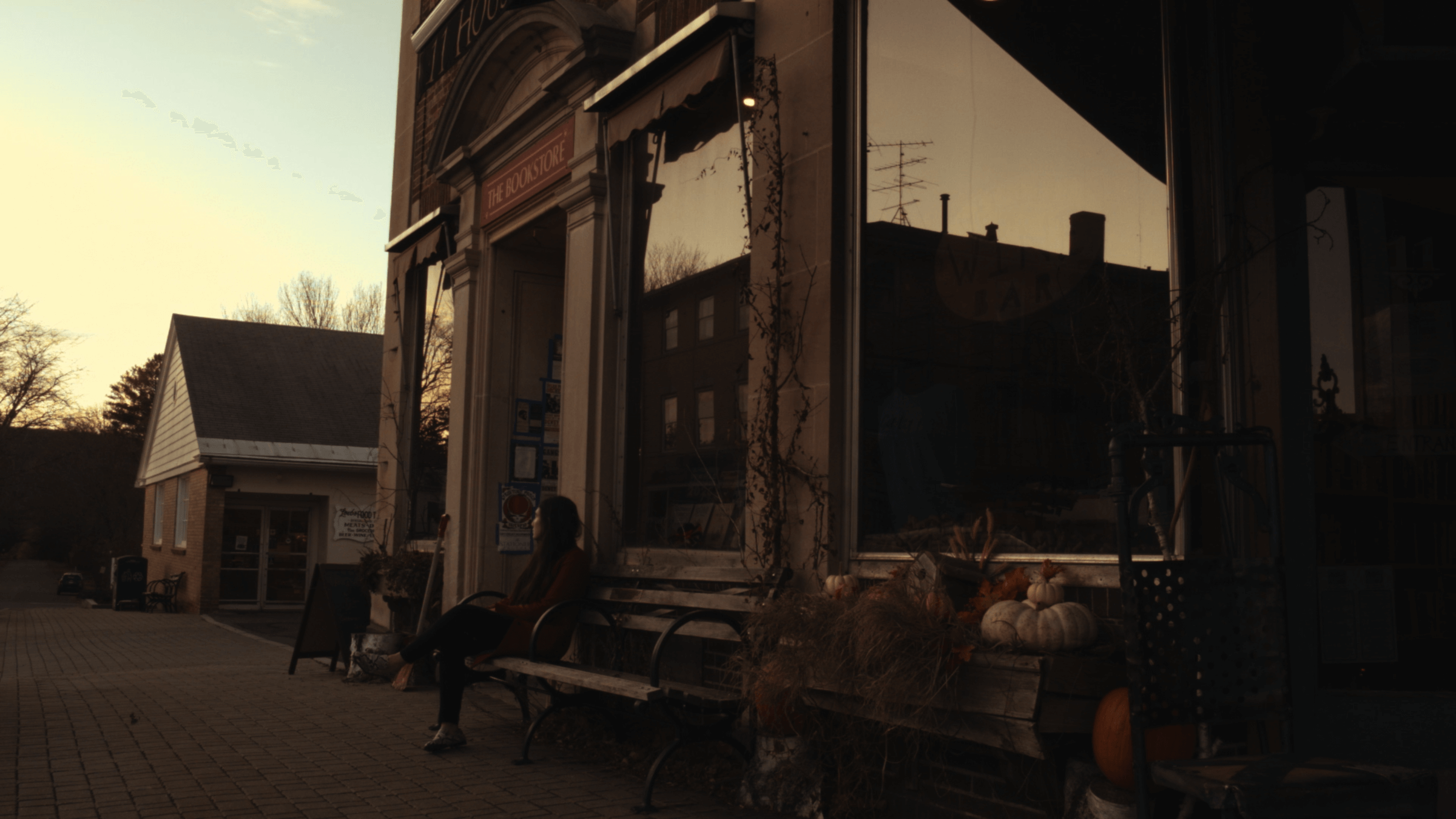 Matt Tannebaum is a character Jimmy Stewart might have played. Indeed, at one point in A.B. Zax's 86-minute documentary, "Hello, Bookstore," Tannebaum says he is George Bailey. No, this is not "It's a Wonderful Life" — nevertheless, the film evokes that Capraesque flavor.
"Hello, Bookstore" centers on Tannenbaum, his beloved 45-year-old Lenox, Massachusetts-based, ramshackle bookstore and, by extension, the community that supports it. It's a character study set in a world, at once pastoral and cosmopolitan, where in some ways time has stood still.
A 70-something, hippie-cum-beatnik, sporting a shock of unkempt gray hair (at one point tied back in a small man bun at the base of his neck), Tannenbaum grew up in New York City, a child of the counterculture. He dropped out of college, traveled abroad and finally joined the Navy where he was introduced to the books of Henry Miller, Norman Mailer and Jack Kerouac. He got hooked on their stories and, in short order, the broader world of literature.
When he returned to New York he worked at the iconic Gotham Book Mart under the tutelage of its founder, Frances Steloff, a champion of groundbreaking works, some of which, such as "Lady Chatterley's Lover" and the "Tropic of Cancer," were banned at the time. The James Joyce Society operated out of the store and was headed by T.S. Eliot. Tannenbaum later published the memoir "My Years at the Gotham Book Mart with Frances Steloff, Proprietor."
In the late '60s, Tannenbaum relocated to the Berkshires and was living an amorphous, Bohemian life when, on an impulse in 1976, with no business background whatsoever, he purchased the ten-year-old quirky bookstore from its first owner, David Silverstein, who wanted out.
Tannenbaum had no idea that four and a half decades later he'd still be at it. He seems to have loved every minute, though as he tells it he's still not finance savvy and clearly he's a bit of Luddite. His old-fashioned, tarnished cash register says it all. Although he's added a wine bar, the cozy watering hole has more to do with his desire to create a sense of community, a place where book lovers can gather and converse, than to make money. His politics are evident in the fraying "Bernie" signs that lie about.
Gesturing at his rows and rows of books, all part of a prized collection, Tannenbaum says it's no antiquarian marketplace, but he often houses works that are not readily available elsewhere.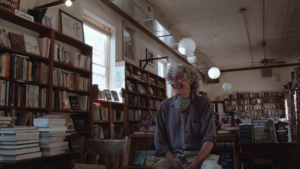 "I'm like the old guy shuffling along saying, 'Oh, I have that Schopenhauer. I've been waiting 12 years for you to walk in!'"  In addition there are contemporary novels, biographies, and poetry. It's a hybrid that represents an eclectic range of books, many of which he's read more than once. When a new package of books arrives, he exclaims, "Every day is Christmas!"
Between reorganizing books on shelves and carefully wrapping those he has sold in brown paper, he reads aloud from beloved authors such as Willa Cather's "My Ántonia" or Maurice Sendak's "Higglety Pigglety Pop!" He recommends specific books by particular authors ("The Collector" and "The Magus" by John Fowles), shares literary revelations (John Crowley) and recalls a broadsheet about Rimbaud that Patti Smith gave him. He is a raconteur, whose dramatic calling card is deadpan dryness, and he's not above a hokey pun.
But most of all he enjoys engaging his customers, fascinated by their interests, what kind of works they're looking for and for whom. There's nothing he enjoys more than tracking down the perfect book for his patrons, their children and grandchildren. Aware of the passage of time, both transience and continuity, he sees the connection in parents buying books for their youngsters who will later surface with their own tots in tow, only "with fancier and fancier strollers."
Interestingly, we see him in no other setting, which is at once claustrophobic and oddly liberating. Tannenbaum seems to be at his most authentic self in the bookstore. Sadness is not far from the surface. At a young age he lost his father and after ten years of marriage his wife died, leaving him a single parent of two young daughters, whom he raised alone. Shawnee, 34, is pregnant, and Sophie, a few years younger, is a vegetable farmer in the nearby town of Great Barrington. Asserting that the bookstore is her home, Shawnee will continue the business when Tannenbaum is no longer able to work or chooses not to (the latter is hard to imagine).
An unobtrusive filmmaker, Zax captures that sense of the ephemeral through subtle changes of seasons. Shoppers are clad in shorts and T-shirts in one scene; in the next, it's Christmas. Festoons of light frame the front window that also features a toy train rattling around in a circle. One suspects it's the same train he has displayed for 40-plus years.
Zax started shooting before the pandemic hit. Initially, the film was intended as a gentle slice of life profile, but the narrative shifted gears when COVID-19 became the defining global event and everything closed down. Many Lenox stores on the main drag were boarded up (some permanently). Tannenbaum continued working, taking orders and offering book suggestions, but behind the shop's locked doors. He'd ask customers to back up as he brought merchandise to the curb. He refused to take cash, accepting only credit cards.
His business, based almost exclusively on personal interchange, was unraveling and he was hemorrhaging money. The summer was typically the bookstore's best season, but by July 2020, it took him a week to earn what he usually rolled up in one day. He faced the possibility of folding.
In a desperate effort to save the shop he established a "Save The Bookstore" GoFundMe campaign.
And, in true Capraesque fashion, the community rallied. Within a day he exceeded his goal of $120,000. Admittedly, given the town's collective education, affluence, and politics, not too much arm-twisting was called for. Nonetheless, it was a stunning outpouring of communal feeling and Tannenbaum was floored. "I'm out of debt," he said. "I've never been out of debt in 45 years."
In the end, "Hello, Bookstore" is a touching and unexpected morality tale that celebrates goodwill on all sides. It's one man's passion for books and literacy; and all the locals who are in sync with him. It's a lovely film.
Simi Horwitz won a 2018 Front Page Award from the Newswomen's Club of New York for her Forward story, "Ruchie Freier: Hasidic Judge, American Trailblazer." She received two 2020 New York Press Club Awards, three 2021 National Arts & Entertainment Journalism Awards, and a 2021 Simon Rockower Award.