Film & TV
The greatest Jewish superhero on television isn't who you think it is
Moon Knight's superpowers pale in comparison to the skills of a stand-up comedian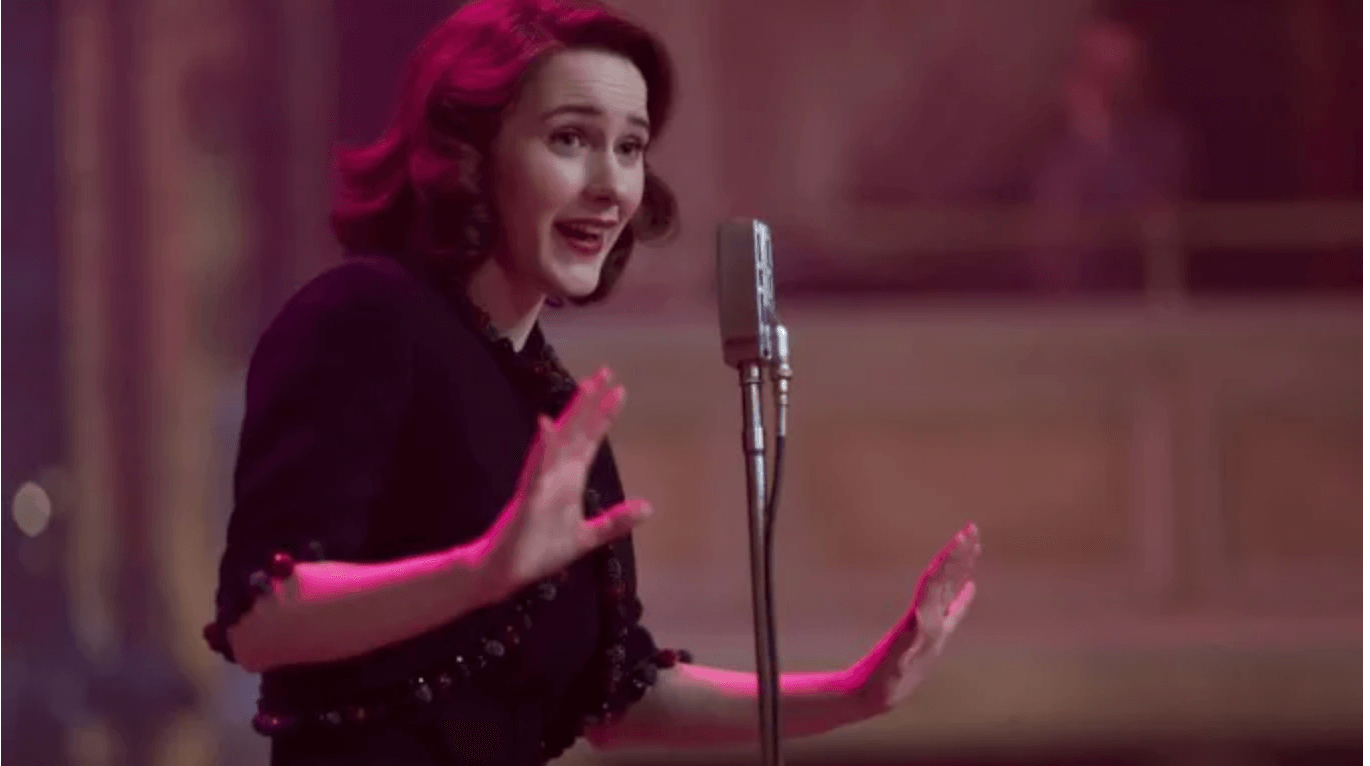 Stop me if you've heard this one.
A Jew and a Gentile walk into a bar and see a muscular man in a bodysuit and cape throwing back a drink.
"What will you have, gents?" the bartender asks.
Pointing to the caped figure, the Gentile replies, "I'll have what he's having."
Pointing to the Gentile, the Jew whispers "And I'll have the distribution rights to what happens next."
This lame joke came to mind more than once while I watched the most recent entry into the Marvel Cinematic Universe, the Disney+ "Moon Knight." As with every other MCU film or series over the past decade, I watched the six episodes with Louisa, my superhero guide and super child, who provided the color commentary.
Forward readers will not be surprised to learn that our expectations for this series were greater than for other MCU productions. Louisa and I did not screen the episodes so much as scrutinize them. Like Spector's love interest, the archaeologist Marlene Alraune, we poked through the scenes and script, searching for Jewish signs.
We were, in a word, Jew-spotting — or, better yet, Super Jew-spotting. Marc Spector — aka Moon Knight — was enslaved not just to Khonshu, the Egyptian moon god, but also to the show's Jewish viewers. We wanted him to exercise his powers to defend the innocent, naturally, but we wanted him to do so, well, Jewishly.
Of course, the notion of "Jewishness" is as knotty as those of a multiverse and Infinity Stones. Still, you know it when you see it. Or, at least, Louisa and I do. And by the end of the last episode of "Moon Knight," we saw little that was clearly or convincingly Jewish. Instead, we glimpsed a Star of David dangling from the neck of Oscar Isaac (who plays Spector and his alternate self, Steven Grant); we winced at an overwrought scene of Isaac pounding a kippa against the pavement, then kissing it; and we squinted at a stilted tableau of a shiva for the superhero's mother.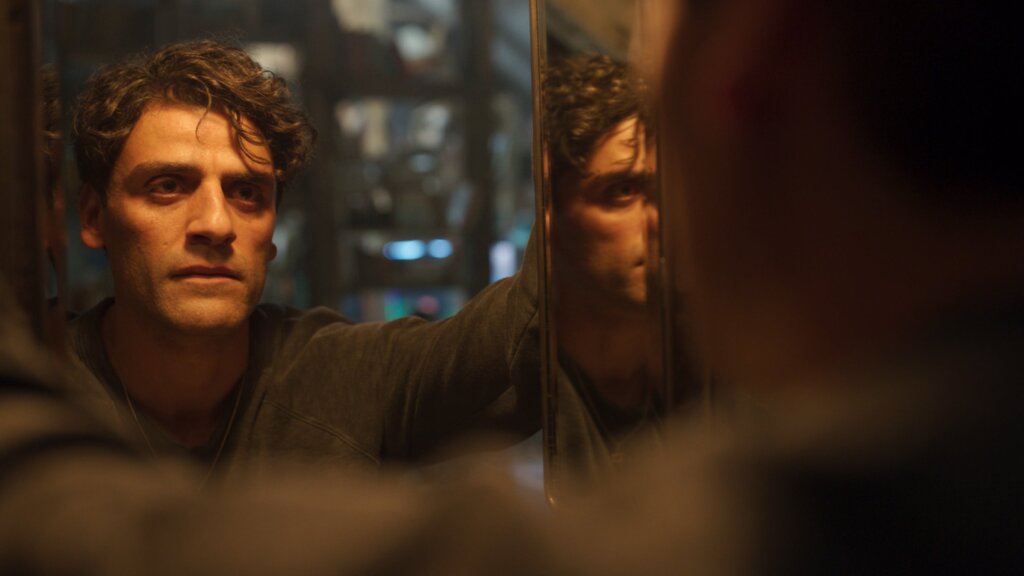 But these scenes were incidental, not essential to Spector's character. It was as if management, long after production had begun, had sent a memo to the screenwriters: "Meant to tell you that Spector is Jewish." If these scenes seemed tacked on, there is good reason. When the comic book was first launched, Louisa explained, the character of Marc Spector wasn't Jewish. Only after several issues had already appeared did the writers decide to retrofit him with a Jewish identity.
Then, Louisa and I realized, with a shock that could give one a case of dissociative identity disorder, that we had been looking in the wrong place for a Jewish superhero. Such a character had nothing to do with Marvel and everything to do with Marvelous — as in Miriam "Midge" Maisel — aka the Marvelous Mrs. Maisel. It turns out that Midge, not Moon Knight, embodies a true Jewish superhero.
The Marvel character flexes powers that have everything to do with gentile superheroes — leaping over tall pyramids, deflecting speeding bullets and flying every now and then — and little to do with Jewish superheroes. The superpower of "The Marvelous Mrs. Maisel," on the other hand, is quintessentially Jewish. Why? She is funny. Leaving aside the laughably vast literature on Jewish humor, we need only consult the good folks at the Pew Research Center. In a recent survey, they discovered that 42 percent of American Jews consider humor to be an essential Jewish characteristic. (Funny fact: this equals the percentage who believe caring for Israel is a core Jewish trait.)
As for Midge, she is not just funny; she is so funny that she "kills." Yes, this is a figure of speech, one that Midge and her sidekick, Susie, repeatedly use. But it is also speech that figures into our actual response to jokes. As Alan Alda observed, "When you make people laugh, you make them helpless. So, in a way, you are killing them."
Thanks to her slashing wit, Midge notches a body count that dwarfs Magneto's, though, unlike Magneto, she tends to leave most of her victims with a smile. But not always. Like many other Marvel superheroes, Midge at first cannot control her power. It gets away from her, a death ray gone berserk. As a result, she alarms and often harms those she loves. Like Wolverine, who cannot control his claws as they kill his friend Rose, or the Hulk, who treats his fellow Avenger Thor like a rag doll, the Marvelous Mrs. Maisel "kills" not just paying customers, but most of her family and friends with jokes she cannot fully master.
Tellingly, Midge discovers her superpower in the 1960s, the same decade that another female superhero, Ms. Marvel, also stumbles into her superpowers. Both the Marvelous Mrs. Maisel and Ms. Marvel — subsequently promoted to Captain Marvel — confront an America undergoing seismic social and political changes. Both their lines of work—the comedy club and the Air Force— are professions where men rule and women serve (brisket in Midge's case).
In both these professions, a woman would need, well, superpowers to get ahead. Remarkably, both Mrs. Maisel and Ms. Marvel share several of those gifts. Just as the latter, according to the official Marvel site, possesses "energy blasts, superhuman durability and superhuman strength," so too does the former. How else could a woman not just survive but thrive onstage, while also holding down jobs as a mother, full-time switchboard operator and cosmetics counter clerk, and part-time lawbreaker?
Obviously, Mrs. Maisel does not have Ms. Marvel's power to fly. If she could, she would not have needed Shy Baldwin's plane to play Europe. Instead, she was left on the tarmac in New York. Midge had been punished for, once again, failing to control her comic superpower when she had earlier outed Shy onstage. She "killed" the audience, but also wounded Shy. Yet she did fly when, several months later, she confronted Shy in a men's bathroom — don't ask — and, with piercing wit, pierced our hearts with both her confession as a friend and profession of faith as a comedian.
Only a superhero could do this. And so, here we are: the Marvelous Mrs. Maisel and Ms. Marvel walk into a bar where you were tossing back a drink. With which superhero would you want to drink the next round?