Culture
How Ted Cruz's bizarre suggestion made 'Triangle Shirtwaist Elementary' a thing.
The Texas senator said that fewer doors could have prevented the massacre in Texas; Twitter responded with memories of the 1911 tragedy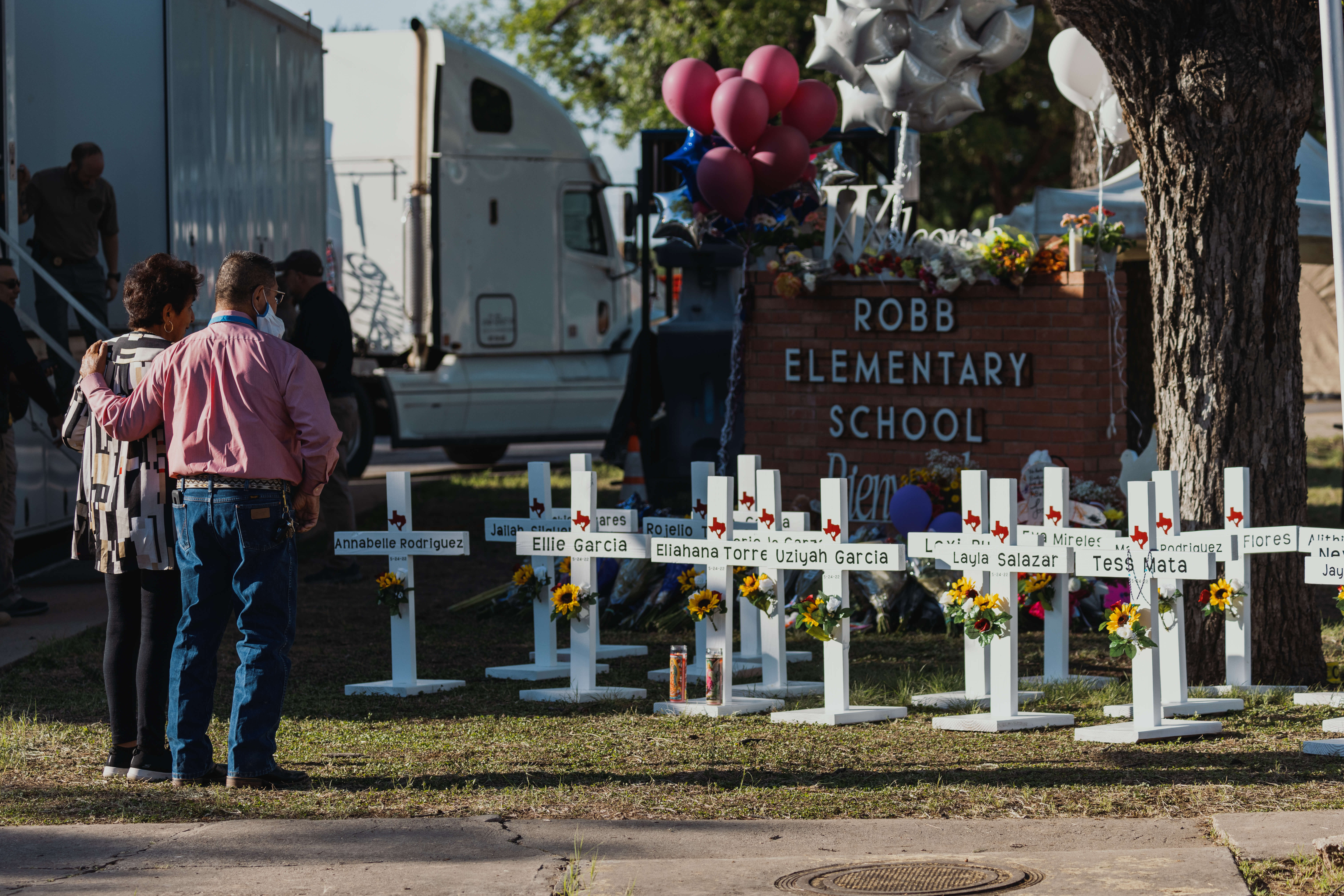 Every time another group of students is murdered by an AR-15, the discussion of how to prevent such a tragedy surges. Usually, it splits along party lines. Democrats urge gun reform while Republicans support arming teachers or increasing police presence.
A new suggestion, however, comes courtesy of Sen. Ted Cruz. Blaming the shooter's ability to attack Robb Elementary School on an unlocked back door, Cruz suggested that having fewer doors might be a solution.
"Don't have all of these unlocked back doors," said Cruz. "Have one door, into and out of the school."
While having one door with an armed guard, as Cruz suggested, might make it easier to block a shooter's entry — though the jury is out on that one given that the shooter encountered but wasn't stopped by a school security guard and two cops — it makes the school less safe in many other ways, most notably, in case of fire. As one Twitter user joked, "Everyone should send their kids to Triangle Shirtwaist Elementary." The term has caught on online, with hundreds jeering at Cruz's suggestion.
The Triangle Shirtwaist fire in 1911 is one of the most deadly disasters in workplace history. It killed 146 women, largely teenagers and Jewish and Italian immigrants, after they were unable to escape a fire that broke out in the factory. While there were two exit stairways from the building, the owners of the factory reportedly kept the doors locked from the outside so that the workers could not go outside easily, slowing production, and to prevent workers from stealing.
When the fire broke out, people were unable to escape; exits were clogged with people desperately trying to make their way out, and eventually a pile of bodies 6 feet high amassed, blocking the exits. People leapt from windows, to their deaths, and the fire escape collapsed under the weight of women scrambling down it, killing even more.
The Triangle Shirtwaist fire is not merely a lesson about fire safety, however. The event's deadly toll was not just a result of the flames, but of the mechanics of a panicked crowd.
Crowds panic for many reasons, and having an active shooter is definitely one of them; having a single exit could easily make it all but impossible for students, trying to cram through a single exit, to escape. 
The Triangle Shirtwaist disaster caused a huge revolution in labor laws and safety measures for workers so that a tragedy of that scale would never happen again. But for children, lawmakers like Ted Cruz are the ones  in charge of securing the safety of their classrooms. There's no union for elementary schoolers; it seems like they need one.