Culture
How a once-neglected Slovenian writer survived the Nazis camps to live to 108
Boris Pahor was the author of 'Necropolis,' which fictionalized his experiences in WWII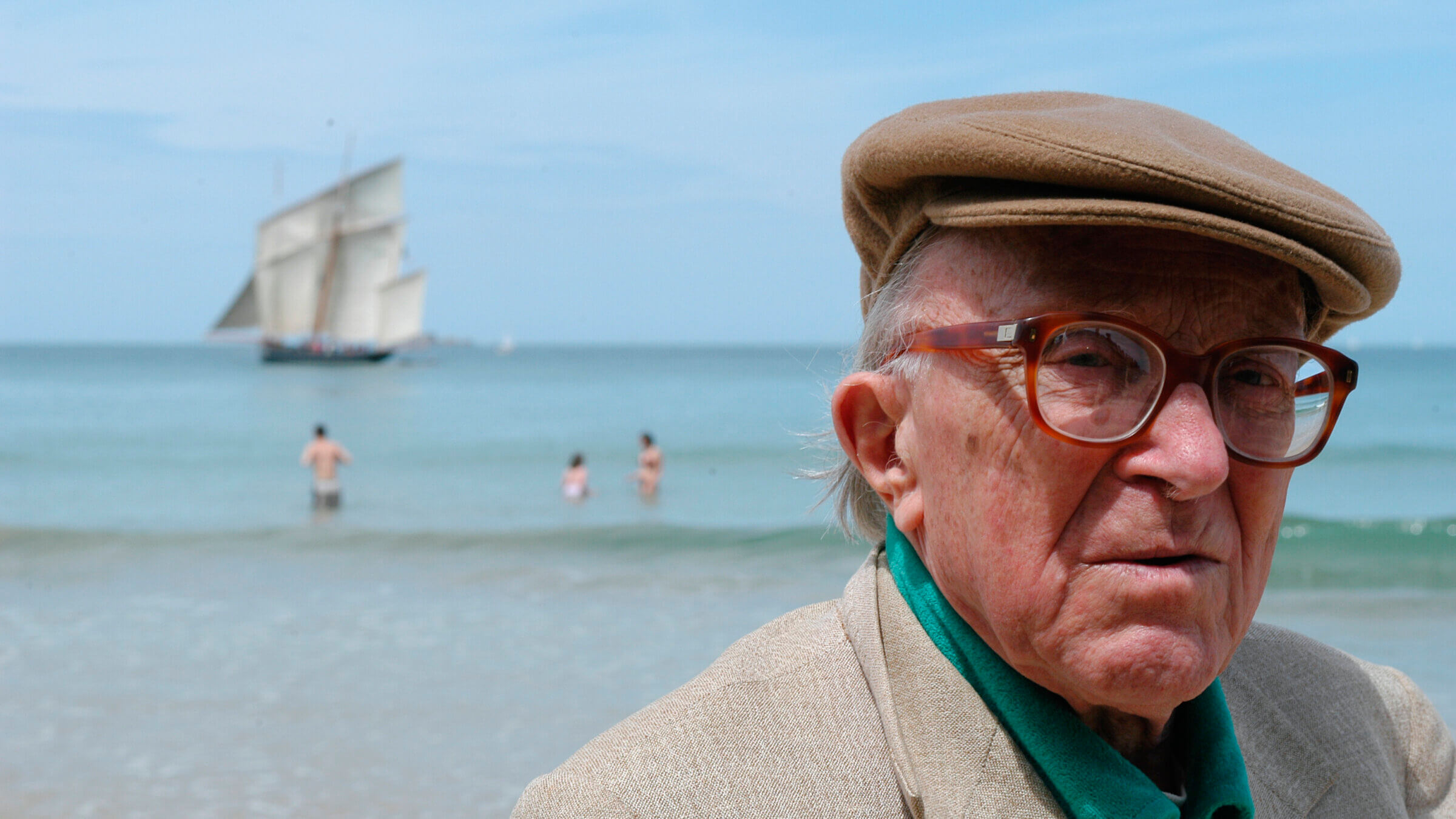 The Slovenian author Boris Pahor, who died May 30 in Trieste, Italy, at age 108, proved that through mutual respect, ethnic minorities could preserve what distinguishes their identities and historical experiences.
He explained to "Pagine Ebraiche," the monthly magazine of the Union of Italian Jewish Communities, that his childhood years were spent in sight of, but also separate from, Jewish Trieste, associated with the poet Umberto Saba and the novelist Italo Svevo (Aron Hector Schmitz). Pahor was born to a Catholic family in a house overlooking a Jewish school, and facing the old Jewish cemetery.
Pahor's young years were enriched by strolls through the historical Jewish ghetto, before it was vacated and partly demolished by Italy's Fascist regime in 1937. During these walks, Pahor was lastingly enchanted by little shops redolent of a mixed aroma of coffee and fried fish. An even greater allure at other shops in the ghetto of Trieste were the vast numbers of inexpensive used books on sale, especially as European Fascism drove increasing numbers of Jews away from Germany and Eastern Europe.
As Pahor put it, the Jewish "refugees brought with them a veritable treasure trove of books in all languages which were often sold before they departed for their ultimate destination, whether Palestine or the Americas."
By then, Pahor was already fascinated by languages, especially those of ethnic minorities. In 1920 at age 7, he had witnessed the burning of Trieste's Slovene Cultural Center by Fascists, ardently suppressing all cultures that were not Italian. Benito Mussolini, who would rise to power two years after the fire, lauded the conflagration as a "masterpiece of Triestine Fascism."
Despite this early example of ethnic cleansing, Pahor would be careful to distinguish between oppressions meted out to different minorities by the Fascist enemy. After he was sent to a series of slave labor camps in 1944 in punishment for his anti-Fascist activities, Pahor noted to Pagine Ebraiche that prisoner populations at Natzweiler-Struthof, Dachau, Mittelbau-Dora, Harzungen and Bergen-Belsen were apparently segregated from one another.
So in 14 months under life-threatening conditions at these camps, he only recalled meeting a single Jewish fellow prisoner, at the Dora camp infirmary where he was suffering from typhus and tuberculosis: "Something implied that the patient in the bed next to mine might be Jewish. I asked him and he simply replied, 'Yes, unfortunately.' That was the only contact I had at the time with the Jewish world."
Nevertheless, some Jewish prisoners, like Pahor, managed to survive by being assigned labor duties rather than being slotted for immediate extermination. This was the case of Nobel Prize-winning Hungarian Jewish author Imre Kertész, who explained to Pahor many years later that as a youngster, he was selected as a laborer for a satellite camp of Buchenwald.
Pahor's own fate was determined as a polyglot; he was recruited by a Norwegian doctor, like himself a prisoner, to interpret for patients speaking a variety of languages. Their Nazi jailers distinguished between political activists who had organized to battle Fascism, and Jews, as Pahor put it, who were "inherently guilty because of their identity."
For this reason, Pahor did not count himself among victims of the Holocaust, although he was imprisoned and worked to the brink of death in Nazi camps. Rather than erring by suggesting a melting pot of prisoner experience, he stringently separated incidents that happened to different groups.
Afflicted by survivor's guilt, he confessed that taking hot disinfecting showers was a boon for non-Jewish slave laborers, even if they knew that the water was heated by crematoria operating on a floor beneath the bathrooms.
His fictionalized accounts of his camp life were misleadingly compared to such writers as Primo Levi, Kertész and Jorge Semprun, who also evoked memories of concentration camps. Pahor's rather blunt, at times conventionally journalistic prose was not as overtly literary as theirs, despite his fluency in multiple languages.
Standing apart from his generation of authors, he would never meet Primo Levi, as he confided to an interviewer in 2013. In 1967, Pahor completed his best-remembered work, "Necropolis," about a camp survivor who revisits the place where he suffered. Five years later, he sent a typescript of the novel's as-yet-unpublished Italian translation to Primo Levi.
There was no reply. Pahor notes, "I only wanted to know what [Levi] thought about my book, since it deals with my visit to the camps after the war, which isn't the usual departure point for an ex-inmate's book about the camps. The gist of 'Necropolis' is the paradox of a free man visiting the place where he was expected to die. I don't speak only of my own camp, but of the many camps throughout Europe as well. I also meditate upon the meaning of what happened in a society that basically doesn't care. Today, we have a 'memorial day' once a year, and that's it. There were camps where people died of starvation, illness, beatings, hangings every day. And I'm not talking about the camps for Jewish people."
Paradoxically, when Pahor insisted on the unique sufferings of each classification of prisoners, misunderstandings could result, as he regretfully informed a French interviewer in 2009. He and his anti-Fascist comrades were later "subsumed into the Holocaust, but were really different. If one tries to point that out, one is accused of antisemitism."
As it happened, "Necropolis" would only be translated decades later into other European languages, by which time the sheer multiplicity of horrific occurrences in concentration camps was better known to readers and historians. The French version of "Necropolis" appeared in 1996, followed by a German translation in 2001, but in Italian only in 2008, by which time Pahor was a nonagenarian.
He rationalized the lack of interest in his work by publishers his homeland by supposing that Primo Levi's acclaimed works were already on their lists, so "why should [they] care about a Slovenian from Trieste? His book won't ever sell … How do you publicize a Slovenian from Trieste?"
In the postwar years, Pahor taught Italian literature at a high school in Trieste, while also writing pamphlets and articles opposing Communism. Unlike the sometimes sardonic perspective of Levi, Kertész and other authors recounting travails during the Nazi era, Pahor somehow remained an optimist.
Even past his centenary, he would continue to visit schools to speak to children, reminding them that it was up to them to battle Fascism in future generations as well as climate change, which he identified as a threat to today's youth of a magnitude of the one Nazism posed to his contemporaries.
Honored belatedly for his defense of minority cultures, Pahor was praised by the Italian critic Claudio Magris, a self-proclaimed "honorary Jew." According to Magris, Pahor produced magisterial writing about "absolute evil" which reflected both a "powerfully humane undercurrent" and "cool precision."
Pahor's extraordinary longevity allowed time for even longtime neglect by literary career-makers to be finally resolved in an old age of eminence and continued ardent advocacy.