Culture
Taking a COVID home test? Get the magnifying glass and pay attention!
What's more complicated than tax returns? Confusing self-test instructions in tiny print on top of anxiety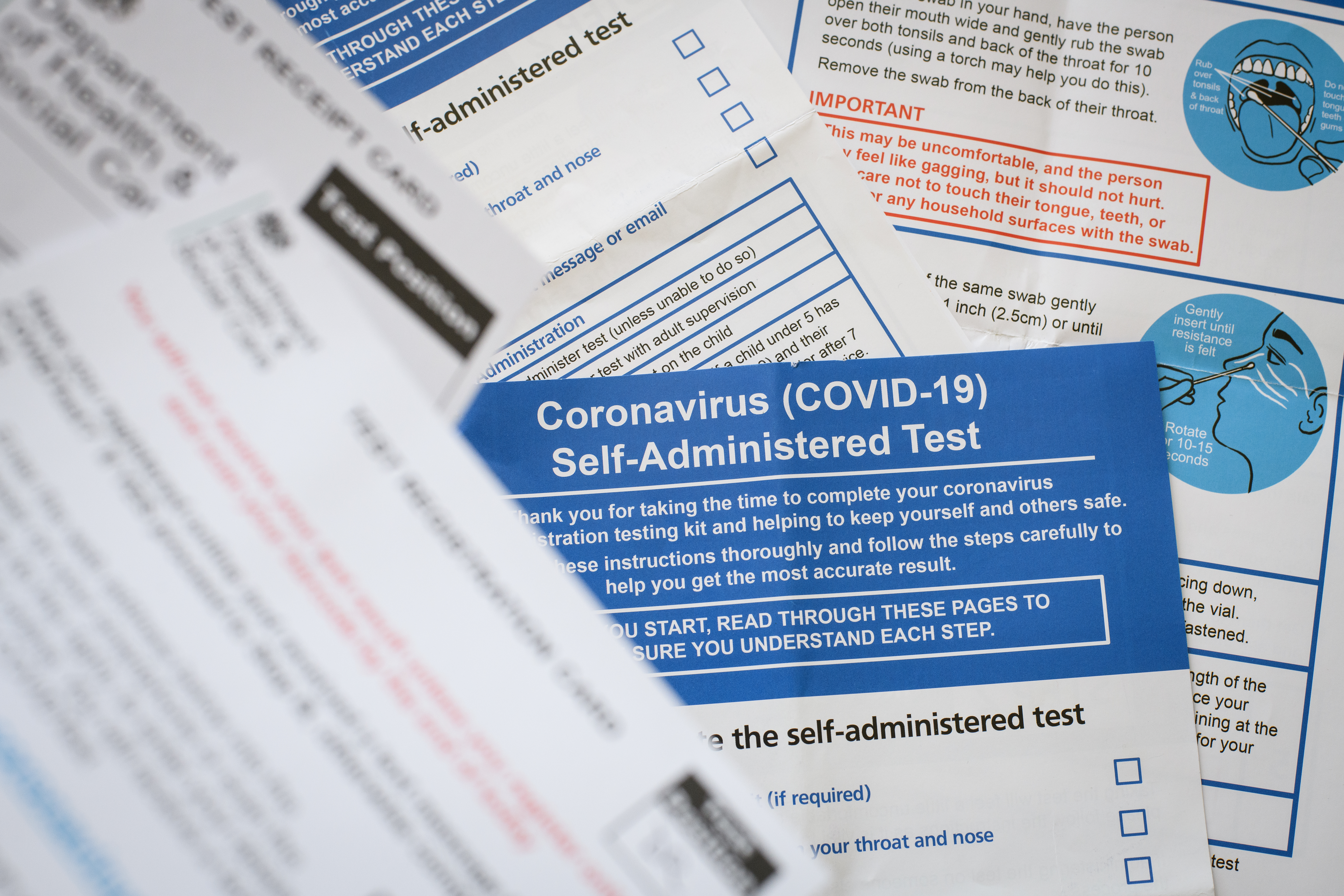 It was 6:30 p.m. when I got the call. I was slicing away — must have been my eighth or ninth side of Nova. Llewellyn told me that she was sick, she had fever, and she thought she might have COVID. 
The wheels began to turn. If she had it, then maybe I did too. Should I leave the store, or should I finish my shift; just another half-hour. The damage, if any, was already done, if I had it and spread it. Another half-hour won't make a difference, I thought. I stayed and sliced my way to the end of my shift.
When I arrived home it was apparent that we were both a bit anxious about the prospect that one or possibly both of us might have COVID. We delayed dinner and immediately took out the rapid tests sent to us by the federal government. It came in a colorful orange and black rectangular box, plastered with designs, instructions, pictures, symbols, big letters, little letters and more. Much of the print was so small, your eyes had to be better than perfect in order to read it. Although my vision is excellent with my glasses on, I still had to get a magnifying glass.
I opened the box and removed its contents, including an instruction sheet that opened up like an accordion, revealing, on one side, five columns in tiny print of frequently asked questions, warnings and precautions, and storage information.  I turned to the other side and found five more columns of step-by-step instructions for how to administer the test. Just trying to understand all the text, diagrams and pictures seemed worse than actually having COVID.
I had recently prepared our tax returns with the help of some computer software and the 113-page 1040 instruction booklet. Surely if I had gotten through all of that, following the instructions for the COVID test should be a piece of cake. But not so.
I sought Llewellyn's aid (she had worked as a writing teacher in the New York City public school system). She read the instructions while I got over the trauma of reading the box. She told me that we had to do only one test (there were two in the box), and she should take it because she had the symptoms. I scanned the first part of the instructions and went to the "step by step instructions for Test 1," thrilled that I could skip the instructions for Test 2. 
The instructions, with their accompanying diagrams, should not have been difficult to follow, once you got used to the magnifying glass. I'd had a career as an accountant where I had to read and understand various instruction manuals, so how hard could this be, really? 
What it all boiled down to was pretty simple: swabbing the nasal passages with the applicator, inserting the absorbent tip of the applicator into a tiny test tube-like container filled with a colorless liquid, pushing the applicator to the bottom of the tube and stirring, throwing the swab away, putting a few drops of liquid on the test card, and waiting 15 minutes for the result 
I followed the instructions step by step but when it came to the part where Iattempted to pour the drops from the tube, I became shockingly aware that there was no liquid in the tube. That was a crucial, disconcerting moment. Had I missed a step where I was supposed to put liquid in the tube? I re-read the instructions but there was nothing like that. How could this be? I was confused. 
I called my son, the doctor, and explained the situation. Luckily he had a similar home test. He opened his box and looked at the contents, including the tube that was supposed to contain the liquid. "My tube has liquid in it, are you sure yours doesn't?" he said.
"I'm sure, I'm sure," I said in a rather curt tone. "I know liquid in a tube when I see it."
After a few moments, he said: "You should be doing Test 2, not Test 1."
I told him the box said if one has symptoms, do Test 1.
A little more silence. "The box doesn't say that," he said. "It says if you have symptoms do one test, not Test 1.
I looked at the box again. Sure enough, the doctor was correct. The box said to do one test, not Test 1. This was a revelation. There are two types of tests, and I had followed the instructions for the wrong type. I thanked him, said goodbye, and started to read the instructions for Test 2, while thinking about how a reversal of two words could make such a difference. The haze in my mind cleared as I read.
Llewellyn, now having the proper instructions for Test 2, took the test without further difficulties. The results made us both sit back in our chairs and feel calm. She tested negative.
We skipped dinner, took our nightly pills, watched the 11 p.m. news and went to sleep.