Culture
Following the path of Martin Luther and Spinoza, Rusty Bowers makes the case for reverence
In his testimony, the speaker of the Arizona House echoed the statements of those who were deemed heretics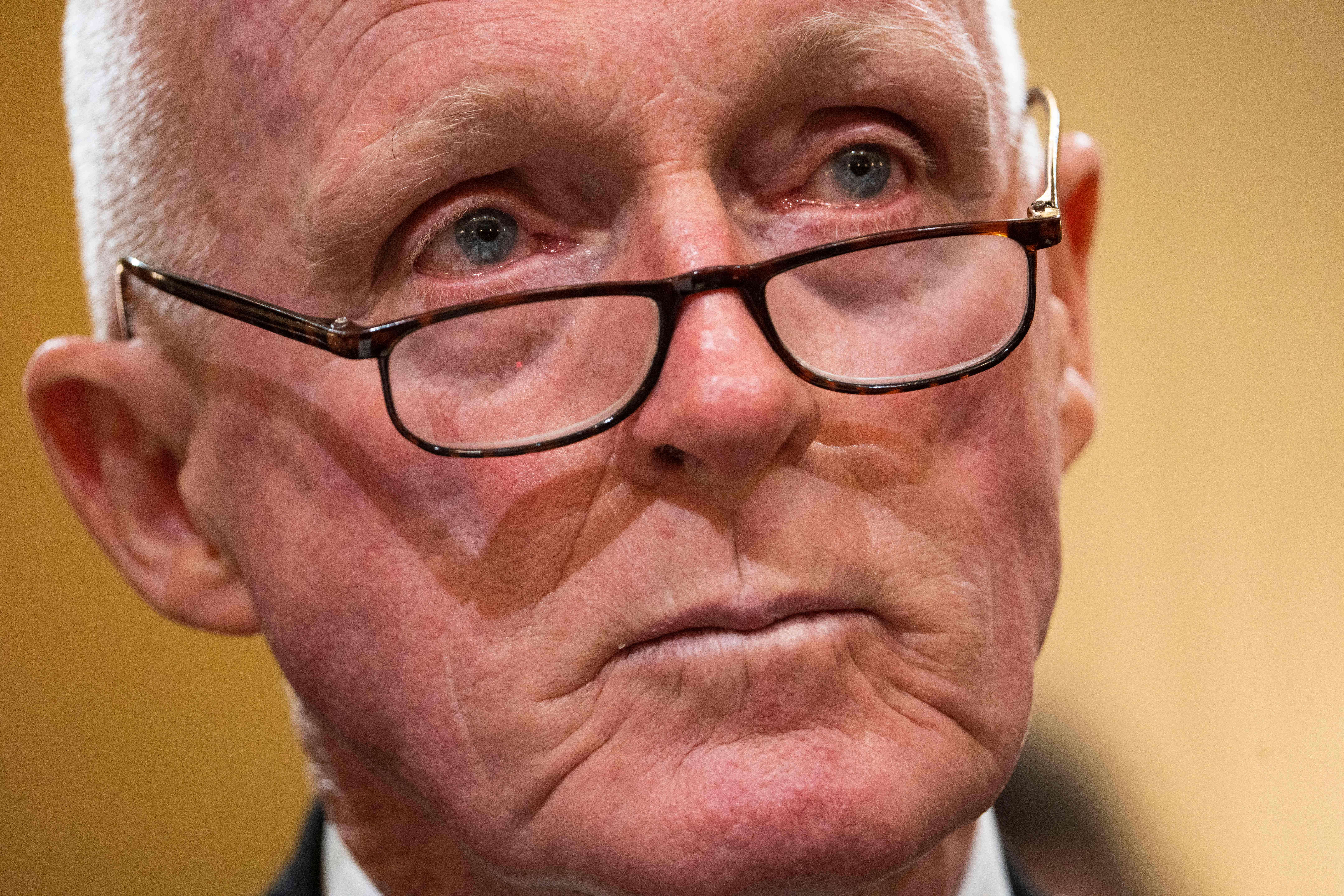 The witnesses who have testified at the Jan. 6 House Committee hearings have spurred a variety of emotions, ranging from indignation over what they recounted to admiration for how they responded. But none of the witnesses, I believe, has touched these registers as deeply as Rusty Bowers.
As many Americans now know, Bowers is the speaker of the Arizona House of Representatives. After Joe Biden won Arizona by a razor-thin margin in the presidential election of 2022, Bowers, a self-described "Reagan Republican," became a person of intense interest at the White House. In the weeks leading to Jan. 6, he was besieged by calls from White House officials, including Donald Trump, attempting to persuade him that the election results in Arizona were fraudulent.
Bowers was not persuadable. Shortly after the election, as he and his wife were returning home from a meeting at their local Church of Latter-day Saints, Bowers received a call from the White House. Both Trump and his personal lawyer, Rudy Giuliani, repeatedly told Bowers that the voting results were fraudulent.
With his wife next to him, Bowers asked for evidence of the tens of thousands of illegal Mexicans and dead Arizonans who allegedly voted for Biden. Trump and Giuliani promised to send him the list of names of the banned and buried. When committee member Adam Schiff asked if he ever received this list, Bowers replied with an eloquent "Never."
He proved yet more eloquent when Schiff asked Bowers what he felt when he realized that the president of the United States was asking him to violate his official oath. "Anything that would say to me you have a doubt, deny your oath, I will not do that," Bowers replied. He added, "It is a tenet of my faith that the Constitution is divinely inspired, of my most basic foundational beliefs. And so, for me to do that because somebody just asked me to is foreign to my very being. I — I will not do it."
This was, for several reasons, a remarkable statement. First, it echoed Martin Luther's closing words in 1521 before the Diet at Worms, which had accused him of heresy. If those judging him could not provide scriptural proof to counter his beliefs, Luther declared, "I neither can nor will retract anything, for it cannot be either safe or honest for a Christian to speak against his conscience. Here I stand. I cannot do otherwise."
For the philosophically inclined, Bowers' words also echoed, a century after Luther, Benedict Spinoza's response to his excommunication by Amsterdam's Jewish community for his heretical thoughts on the nature of God and free will: "I gladly enter on this path opened to me, with the consolation that my departure will be more innocent than was the exodus of the early Hebrews from Egypt."
Second, Bowers was neither a Protestant — which Luther eventually became — nor a Jew — which Spinoza eventually un-became — but a Mormon. The Church of Latter-day Saints does indeed believe the Constitution is divinely inspired. Through this document, explained Dallin Oaks, a senior church elder and former law clerk to Chief Justice Earl Warren, God gave "his children moral agency — the power to decide and act." For good measure, Oaks added that its divinity is manifest in its insistence that we "are to be governed by law and not by individuals, and our loyalty is to the Constitution and its principles and processes, not to any officeholder."
Third, by making faith the source of his resistance, Bowers made uneasy at least one of those without faith. As one of the faithless who has long wondered about the foundations of morality, I envied what Bowers described as his own "foundational" conviction. In his faith, he found an immovable anchor, while in my skepticism I find what seem to be moving sands.
But when it comes to faith, c'est compliqué. Skeptics like myself tend to side with Voltaire, who might have been a believer (this, too, is complicated), and might have written (once again, a complicated matter), "Anyone who can make you believe absurdities can make you commit atrocities."
In the end, faith is fixed at the hip to religious belief. The former makes no sense — both to the faithful and faithless — without the latter. But this is not the case with reverence, which is the fourth and final reason to remark on Bowers' testimony. In his opening statement, he quoted from Reagan's 1981 inaugural address. The newly elected Republican president marveled at how, since its founding, America hosts an orderly transition of power every four years: "In the eyes of many in the world, this every four-year ceremony we accept as normal is nothing less than a miracle."
Our nation's tradition of following "the outcome of the people's will," Bowers explained, "means a lot to me." Tellingly, the Salt Lake Tribune described this attitude as "reverential." It is telling because reverence is both a virtue and a feeling. As the former, it was practiced by Bowers; as the latter, it was what we experienced as we listened to Bowers.
According to the philosopher Paul Woodruff, reverence is "is the well-developed capacity to have feelings of awe, respect and shame when these are the right feelings to have." It is what we feel when we are reminded of something greater and better than us. This can be an aesthetic or ethical ideal, such as the notion of beauty or the notion of justice.
At the same time, reverence reminds us of our all-too-human limitations. In turn, our all-too-important sense of personal humility and public modesty are reinforced. Or, rather, should be. As the reasons for the hearings reveal, this is far from always being the case. But as the deeds of Rusty Bowers also make clear, we still have reasons for reverence.