Culture
How a pathbreaking gay legislator earned his nickname
You don't need to know anything about the legislative process to enjoy 'Smahtguy,' a graphic novel about Barney Frank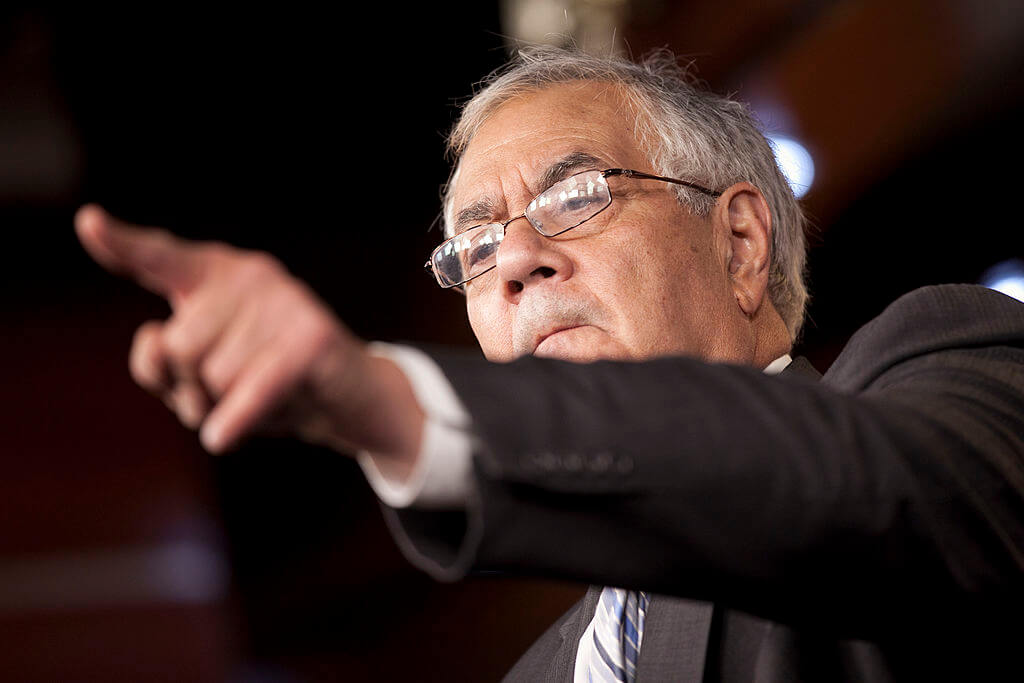 Eric Orner had just graduated from college and was drawing cartoons for Boston's alt weeklies when he met Massachusetts congressional representative Barney Frank at a 1990 fundraiser for a community center that provided AIDS treatment. Frank was famous for his gruff demeanor, perennially wrinkled suits and status as one of the first out gay members of Congress. But he'd also taken note of Orner's work.
"He liked the cartoon I'd done that week, lambasting the city's cardinal for his terrible policies on AIDS," Orner told me in a recent interview. "And he also assumed that a kid who was drawing cartoons wasn't making a living. He said to me, 'If you ever need something else to do, give my office a call.'"
Orner went on to make a name for himself with "The Mostly Unfabulous Social Life of Ethan Green," a nationally syndicated comic strip that detailed a young gay man's search for a love at a time when queer stories were virtually invisible in pop culture. At times when art didn't pay the bills, he took Frank up on his offer, working on and off on the representative's staff for 20 years. That "bifurcated life," as Orner described it, positioned him well for his most recent project: a graphic novel about his former boss.
Titled "Smahtguy" for the appellation Frank earned in the trenches of Boston's political machine, the novel spans the representative's entire life and career. Frank was born into a working-class Jewish family in Bayonne, New Jersey. As a student at Harvard, he tuned into politics through the anti-war and civil rights movements. Later, he became a representative in Massachusetts and then the U.S. House of Representatives, earning a reputation for his coalition-building skills and no-nonsense approach to legislative tachlis. He came out as gay in 1987, a time when doing so was considered politically disastrous, and weathered a scandal that erupted when an old flame claimed to have run an escort service out of his apartment. In the wake of the 2008 financial crisis, he sponsored the Dodd-Frank act, which rewrote regulation of the nation's financial services.
Rendered in a primary color palette and bursting with plucky characters and fun regional accents, "Smahtguy" reads like a biography although, because Orner condensed some events and made use of composite characters, it's categorized as a novel. The book reflects the personality it depicts: It takes a wonky delight in the political process, yet renders that process accessible to the lay American. It's a book that invites you to abandon honorifics and call the representative "Barney," something I will now do for the rest of this article.
I reached Orner via Zoom to talk about answering Barney's phones and writing politics in a moment of political schism. The following conversation has been edited for length and clarity.
I read this whole book in one sitting. I really admire your ability to write about some pretty heavy subjects — Barney's struggle to come out, or the scandal he went through — in a gentle but funny way.
I appreciate you saying that. That's sort of a defense mechanism. I don't tell jokes, I'm not a comedian, but even when something is harsh there's an interior voice in me adding running commentary that's wiseass-y.
Tell me how you got into politics.
I have this bifurcated life as an artist on the one hand, and a lawyer or governmental staffer on the other. The way I explain it to myself is that drawing, cartooning, illustrating, animating — that's my business. Law, politics, and government — that's been for many years my family's business. I grew up in a very political household in Chicago. There have been times in my life where I was doing well with art. I had a widely-published comic strip that turned into a (not-so-hot!) movie. I landed a job drawing at Disney. But there have been other times when art wasn't paying the bills.
When you first met Barney and started working for him, were you aware of him as the memorable, larger-than-life person that you depicted in the book?
I think so. I was aware of him before I met him. If you were political in Boston, Barney was memorable to begin with. He was big and messy, he didn't fit the mold of the blow-dried, toothy smile, glad-handing politician. He was sloppy — his first campaign poster said "Neatness isn't Everything." He occupied an interesting place in the political firmament in Boston politics because he wasn't Irish or Italian. If you were going to be Jewish in Massachusetts politics, you'd better be from Boston. But he was from New Jersey. So that made him interesting to people.
The media liked him because he was funny, and he would encapsulate issues in these quips that caused him to be on the radio a lot. I remember being in college and hearing someone on the radio with a very thick Jersey accent criticizing the "Moral Majority" for consistently voting against early childhood programs. He said, "They must think life begins with conception and ends at birth." I said, "Who's that?" And my roommates, who were all from Boston, said, "Oh, that's Barney Frank."
What was it like working for Barney? Were there parts of the job that surprised you?
Oddly, when President Sadat was assassinated, his daughter moved to suburban Boston. She would call the office, because she liked Barney and she had a lot of sadness: On the one hand her father is this world-famous person, but she's basically exiled. There were times when she called and Barney wasn't there, and I would end up talking to her on the phone and trying to make her feel better.
A different thing is that Barney is very gruff and has no time for pleasantries, unlike most politicians. But he'd have time for homeless people. We'd be walking through the North End of Boston and old guys would be drinking out of bottles on the street, and with those people Barney would stop and talk. Most other people in his station would rush by, especially when there are no cameras around.
When did you start thinking you would write about Barney?
I had lunch with him about four years ago, and he expressed some sadness that while there are books about him, and they're excellent political books, they didn't touch on the humanity. He wished there was something out there about him that was more accurate about the personal struggle. He asked me if I would do it and I said no, I'm not a biographer. Later that night, I thought, "I could draw it." The thought occurred to me that I was pretty well-positioned because of my familiarity with the landscapes of his life: political America, gay America, Jewish America, Massachusetts, Washington, D.C.
So I said I might be interested in drawing a biography, but it wouldn't be authorized. It would have to be warts and all, because no one wants to read hagiography.
Tell me a little about your cartooning process. Where do you start?
It's a little bit like filming a movie. You're already seeing scenes in your head. You're seeing colors, you're seeing buildings. People don't think of politics as a colorful world, but I do. I was thinking about the rallies, the way the brick looks in Boston at a political rally when the sun's bouncing off it. I was seeing stuff like that, thinking about how I would film it with my pen.
Unlike a lot of graphic novelists, I write a pretty tight "screenplay" before I start to draw. At that stage I was interviewing Barney a lot, interviewing a lot of people in his orbit. Once I start drawing, I don't want to talk to anybody because the script is locked. The last thing I want to do is find out some interesting new detail and have to, you know, never finish.
So for you, the text really comes first.
The only thing that really changes when I'm drawing is the dialogue, because a lot of times the characters come alive once you look at them. You've planned for them to say this one thing, and all of the sudden it's like you're looking at an actor.
What did you take from "Ethan Green" when writing this book?
I started to draw Ethan about 30 years ago because there were no TV shows or movies I knew of about average gay guys having an average social life. There were gay male figures depicted in outrageous ways, as giant muscle-bound guys, or as vampy, very funny and campy figures. But there was no one talking about — you know, me. I took inspiration from a lot of women cartoonists. Especially my idol, Mimi Pond, who wrote a cartoon strip in The Village Voice called "Mimi Pond's Secrets of the Powder Room." It was about women at nightclubs, who would go to the bathroom and talk about what jerks their dates were. You couldn't talk about that as a gay guy, just about dating. And so the fact that Barney is also a gay man, this is the landscape of his social life. Even though it's not a big part of "Smahtguy," it's there.
Has writing this graphic novel now, in a very different political landscape than the one you depict, changed the way you see Barney or his legacy?
Barney was a very strong, blunt communicator. But he was also somebody who was very committed to somehow making the mechanics of Congress work. He could be furiously partisan, but was also capable of cobbling together the votes to pass legislation that would actually set new programs into motion. We're at a point in American politics where neither side has any particular commitment to the legislative process. And it's a legislative government, so there is no path forward without it. That's the system we have.
I basically say it at the end of the book: He's not heroic, his personality isn't winning, but there was work of value that got done because of him. I think that legacy is pretty strong. Nobody might have picked up the mantle of it at the moment, but I hope someone will.