Film & TV
Lena Dunham's new movie is full of sex — but not at all sexy
'Sharp Stick' follows the virginal Sarah Jo as she experiments with porn and affairs, with mixed success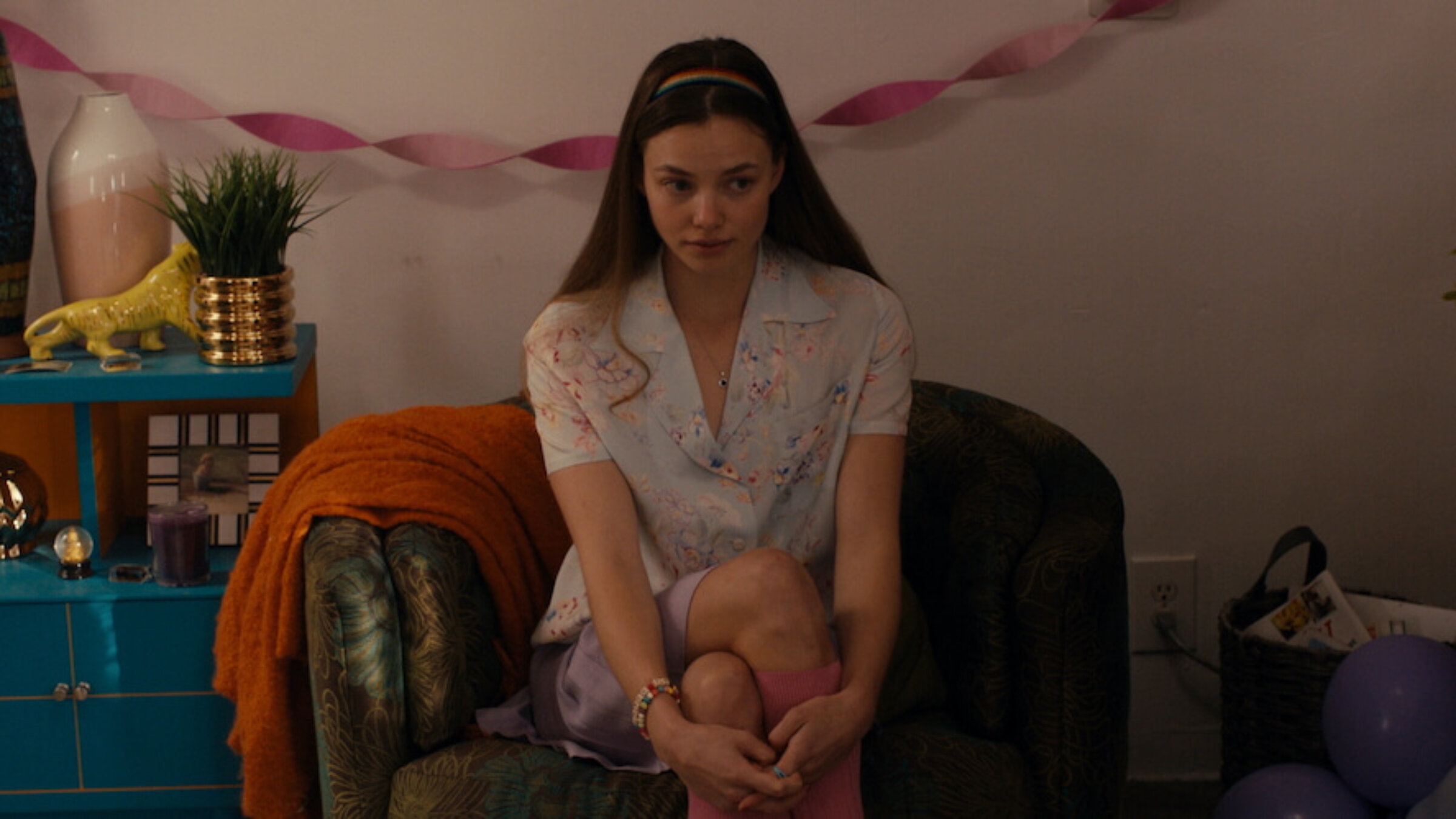 When "Girls" came out, it was an instant revelation. Lena Dunham was hailed as a prodigy, groundbreaking, largely for her depiction of a certain variety of early-20s casual sex. She eschewed the standard: quick cuts between tangled tongues and undulating bodies and hands grasping the sheets, set to swelling music and capped by a single, orgasmic gasp. Instead, "Girls" forced the viewer to actually contend with the fumbling and teeth-bumping and fundamental awkwardness of sticking bodies together. There was rarely background music, just stuttering grunts and protracted heavy breathing.
"Sharp Sticks," Dunham's new movie, is also focused on sex, and it's also awkward. But it's left the realism behind, exchanging it for a chaotic interchange between grit and camp.
"Sharp Sticks" follows Sarah Jo (Kristine Froseth), an unbearably naïve 26-year-old who lives with her mother and adopted sister. Treina, the sister, is becoming an influencer, and spends her days shooting twerking videos and flirting with men in her DMs. The mother spends her days lounging in silk robes, smoking weed — which she shares with Treina — and regaling both daughters with tales of her one-night stands and ex-husbands.
Sarah Jo wears ankle-length denim skirts with colorful tights and fills her hair with colorful plastic barrettes or bows. She's not just virginal — she feels like an actual child, with toddler-esque tics like tonguing yogurt as though she's just learning how to chew.
All of this contributes to a deep sense of discomfort when she suddenly decides to pursue sex with a single-minded obsession. She begins an affair with the married father (a roguish-yet-puerile Jon Bernthal) of the disabled child she cares for; she woos him by simply standing in front of him and lifting her skirt.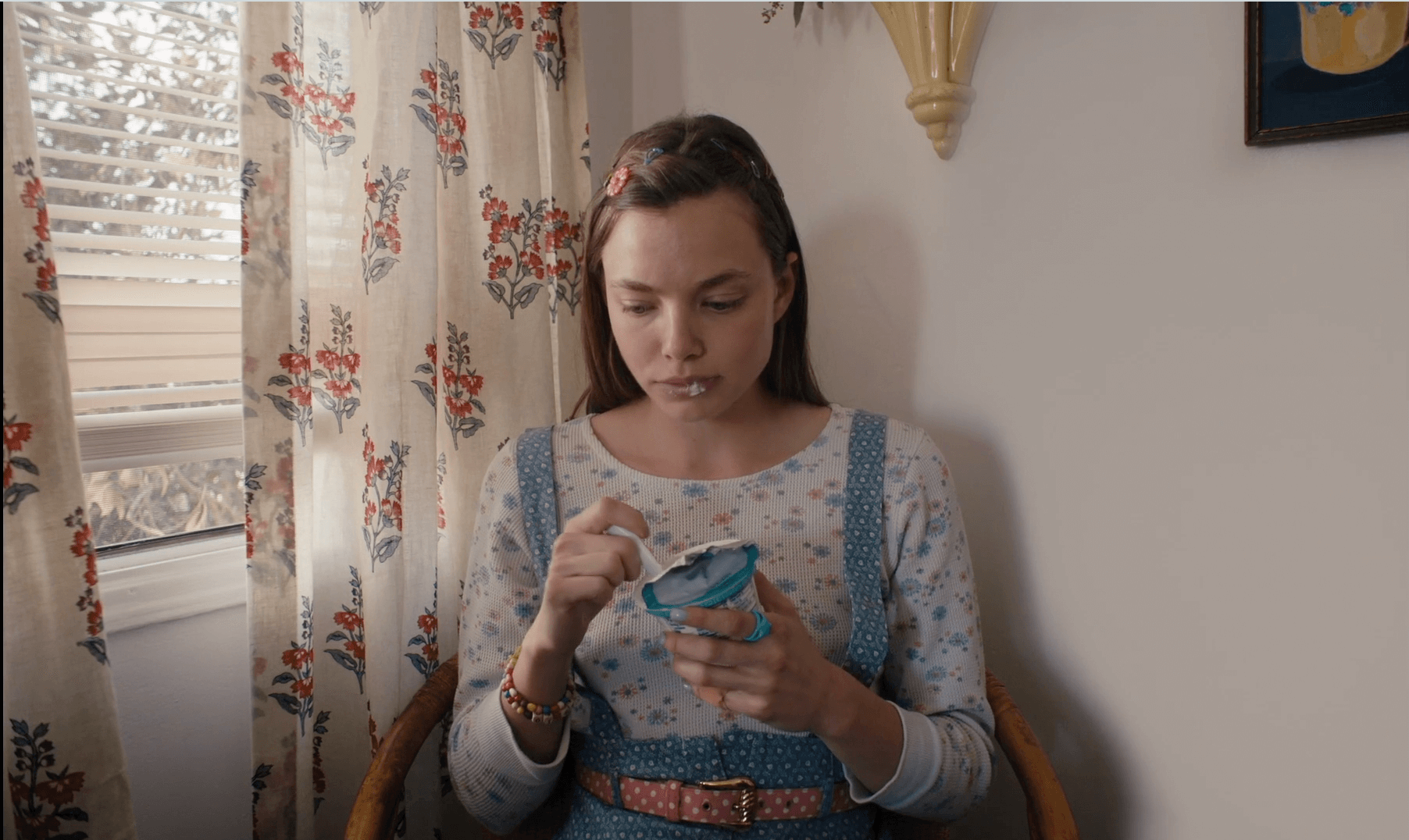 It is difficult to believe how little Sarah Jo knows about sex or lust or romance, especially given her worldly, gossiping mother and sister. When Josh, the husband, introduces her to porn, she has not only never seen it before but apparently never heard of the concept. At one point, we're treated to a slapstick montage of Sarah Jo intently blowing on Josh in an attempt to perform her first blowjob. It's contrived and overdone, just like Sarah Jo's outfits.
Predictably, they get caught and it all falls apart. Josh is a serial cheater and returns sniveling to his wife (Dunham), swearing up and down that he doesn't care about Sarah Jo. It's pretty by-the-book.
Except that Sarah Jo, hurt, interprets the demise of her relationship as a result of her lack of experience. "Was I bad at sex?" she wonders. "Maybe everything I didn't know how to do made me impossible to really love. And maybe if I knew it all, nobody would ever have a chance to do it to me again."
So Sarah Jo decides to make an alphabetical list of sexual acts and kinks to try — which, true to form, she collages out of colorful construction paper like something you'd hang on the wall of a kindergarten classroom — and doggedly begins checking them off with help from strangers off the internet. (Occasionally, as with necrophilia, she decides to skip a bullet point.)
In the end, she writes her experiences up into a tell-all letter to a pornstar, who sends her an oddly heartwarming video message with a neat moral for the audience to take home. "People split up for all kinds of reasons and it's very rarely because someone isn't a sex genius. You know why? Nobody is a sex genius," he says, plus some expletives. "Good sex requires chemistry between two people – two people who care."
It's a surprisingly conservative moral for Dunham, who made her reputation pushing the boundaries of promiscuity and provocativeness in her work. It's especially confusing when reading Dunham's production notes, where she writes that she wanted "to imagine a character whose sexual journey would be totally unique, unmarred by shame or self-hate or the projections of others" and who "would use sex not to destroy her body but to heal it from a history of medicalized trauma and cultural projection."
But "Sharp Stick" is full of shame, self-hate and cultural projections. Sarah Jo has sex because she's ashamed to be a 26-year-old virgin. She chases new sexual experiences out of fear that she was bad at sex. Her sexual preferences are formed directly from the gaze of others. And nothing about her sexual journey seems healing, except perhaps the simple fact that she discovers she can have sex.
Admittedly, sex means different things to different people, or in different situations, and the film's mixed aesthetics and disjointed messaging captures this. The movie makes the most sense as autobiography (as much of Dunham's work is), embodying what is likely Dunham's own equivocal relationship to sexual empowerment and pleasure.
Dunham thrust herself into sexuality, extremely publicly, in "Girls," and then struggled with the attention and judgment that followed. Perhaps Dunham felt childish and unnatural in her public, sexual persona, and Sarah Jo's cartoonish, over-the-top naïveté gives insight into her state of mind going through her early days of fame. Perhaps Dunham, too, pushed herself into sexual situations she was unprepared for.
But beyond attempts to plumb the depths of Dunham's psyche, it's hard to figure out what to make of "Sharp Stick." It's visually stylized and compellingly strange, but it's not clear what, exactly, it's trying to challenge. Is the film portraying sex as empowering and freeing, thumbing its nose at traditional values? Is it grappling with the dangerous realities of sex in the internet era? Is it grating against the liberal status quo to argue that sex, after all, is best saved for a committed relationship? Even after years of public grappling with sex, Dunham still can't decide what she wants to say about it.
"Sharp Stick" is now playing in select theaters and available to rent on streaming services.