Culture
She was Ruth Bader Ginsburg's friend and frequent dining partner — was that kosher?
In Nina Totenberg's 'Dinners With Ruth,' the veteran NPR correspondent details her relationship with RBG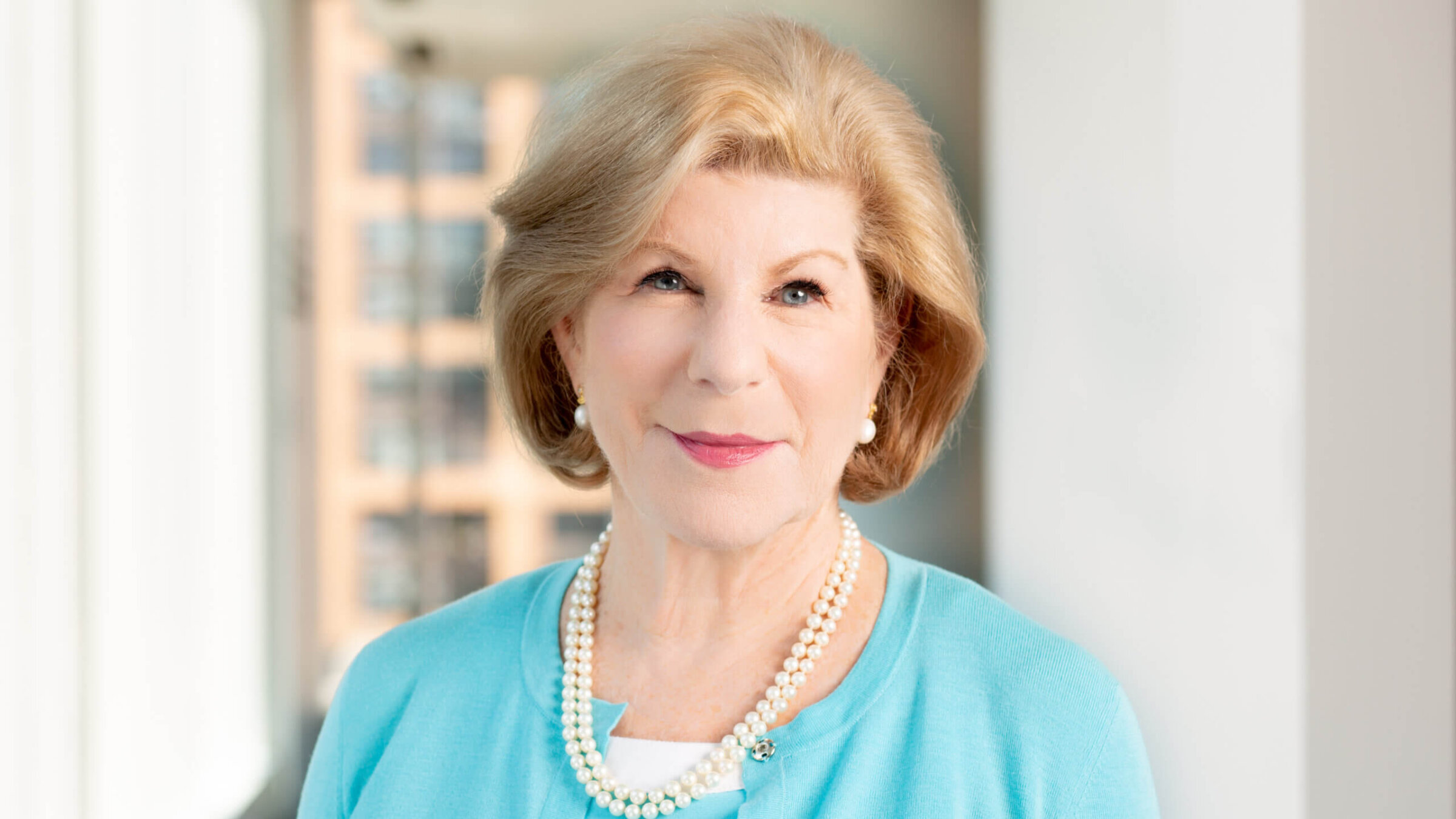 Dinners With Ruth: A Memoir on the Power of Friendships
By Nina Totenberg
Simon & Schuster, 320 pages, $27.99
U.S. Supreme Court Justice Ruth Bader Ginsburg was not the only prominent guest at NPR correspondent Nina Totenberg's dinner table. Totenberg, whose legal affairs beat includes the Supreme Court, has hosted Justices Antonin Scalia, Stephen Breyer, Lewis F. Powell Jr. and William Brennan Jr., among others.
After-hours mingling among Washington journalists, politicians and power brokers is hardly a state secret. Still, who knew that Supreme Court justices were so amenable to dinner invites from reporters?
"I thought it was always worth getting to know the people I covered," Totenberg explains in her new book, "Dinners with Ruth." "In my brash youth, it never occurred to me that some might view my approach as unseemly."
Totenberg's book is subtitled "a memoir on the power of friendships." Among the collegial relationships she highlights are those with fellow NPR veterans Linda Wertheimer and Cokie Roberts, who died of cancer in 2019. They formed a powerful support system for one another, Totenberg writes, as well as for younger, female journalists learning the public-radio ropes.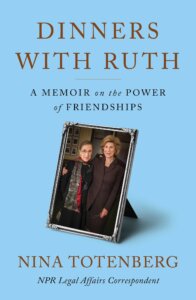 Periodically, as if remembering her subtitle, Totenberg interrupts her gossipy narrative to opine on the importance and requisites of friendship. But no one is going to read this book to be counseled, rather obviously, that friendships deserve nurturing. The memoir's interest lies mostly in Totenberg's own life story and the insights she provides into Ginsburg and other notables.
Totenberg's father is a particularly remarkable character. A Polish-born Jewish immigrant, Roman Totenberg was a world-class violinist, beloved by his students. He lived to 101 and played concerts until he was 93. His daughter describes the rediscovery, after his death, of his stolen Stradivarius – a fun story that has nothing to do with the book's putative theme.
In discussing her own career, Totenberg reminds readers of the gross inequities and frequent harassment that female journalists faced in the 1960s and '70s from both colleagues and sources. Along with her reporting coups, she recounts an early misstep. During her newspaper days, under pressure because of a sister's illness, she lifted quotes without attribution from other sources. She lost her job and learned to never again cut corners.
In 1975, Totenberg landed at NPR. Her career apex arguably was breaking the story of Anita Hill's allegations of sexual harassment against her onetime employer, Clarence Thomas. Despite Hill's testimony before the Senate Judiciary Committee, Thomas was confirmed to the Supreme Court in 1991 on a close vote. Not surprisingly, he was never one of Totenberg's dinner guests.
Totenberg also discusses her two marriages, calling them "friendships that need a particular kind of care and nurturing." The first was to Floyd Haskell, a former U.S. Senator from Colorado. Their 26-year age difference gave her pause, but one of her sisters advised her not to reject the prospect of 15 or so happy years.
At 76, Haskell experienced a catastrophic fall and brain injury. He was later diagnosed with lung cancer. For nearly five years, Totenberg was his caregiver, and it was Ginsburg who wisely advised her to pace herself and take time for her own life.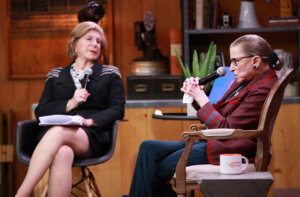 A few months after being widowed, Totenberg started dating a Boston-based surgeon and widower, David Reines. He later became her second husband, and Justice Ginsburg officiated the ceremony.
As regular NPR listeners know, Totenberg met Ginsburg relatively early in both their careers, in 1971, when Ginsburg was a law professor at Rutgers University involved in gender-related civil rights cases. Ginsburg took the time to explain one such case over the phone to Totenberg, then a print reporter.
The bond grew from there, strengthened by their shared passions for music, shopping and food cooked by others – and the fact that each, as a woman, was something of an outsider. Over the years, Totenberg writes, they saw one another "through great personal joys and also deep personal sadness."
The friendship presented obvious conflict-of-interest issues. But Totenberg stresses that they observed strict boundaries, avoiding discussions of active Supreme Court cases and other inappropriate topics. Totenberg says that she didn't pressure Ginsburg for scoops (and got none), and Ginsburg, with one exception, never asked Totenberg to hold back on her reporting.
Nevertheless, Totenberg once wrote an op-ed backing Ginsburg's nomination to the federal bench ("not a professional choice I should have made"). And the two frequently did public Q&A sessions together. One can't help thinking that their friendship improved Totenberg's overall access to the court.
Ginsburg's friendship with Scalia, her ideological rival and fellow opera buff, was famously close. But Totenberg notes that her own warm relationship with Scalia developed separately. "He was just a delightful human being and so much fun, an amazing combination of interesting and hilarious," she writes.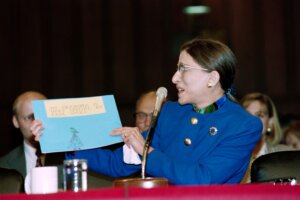 Totenberg's account of the final years of her friendship with Ginsburg is especially moving. With her stirring Supreme Court dissents, Ginsburg in her 80s had become an improbable cultural icon — the "Notorious RBG," an internet meme, immortalized in books and movies. But, after Scalia and her beloved husband, Marty, died, her personal life grew lonelier.
Totenberg stepped up. During the height of the pandemic, Ginsburg, an admittedly dismal cook, visited Totenberg and her husband for near-weekly dinners. At the time, the justice, plagued by health challenges, was fighting a recurrence of her pancreatic cancer. "Her endurance, her will to live, even her plain old-fashioned grit, were unmatched," Totenberg writes.
At one point, feeling close to her friend and wanting to provide comfort, Totenberg recalls taking Ginsburg's hand and holding it. "Not all friendships have to be chatty confessionals," she writes. "There is great power in the unsaid, in the simple knowing that comes after so many years."