Culture
High Holiday event honors the early 20th century Black female cantor
Shahanna McKinney-Baldon channels Madame Goldye Steiner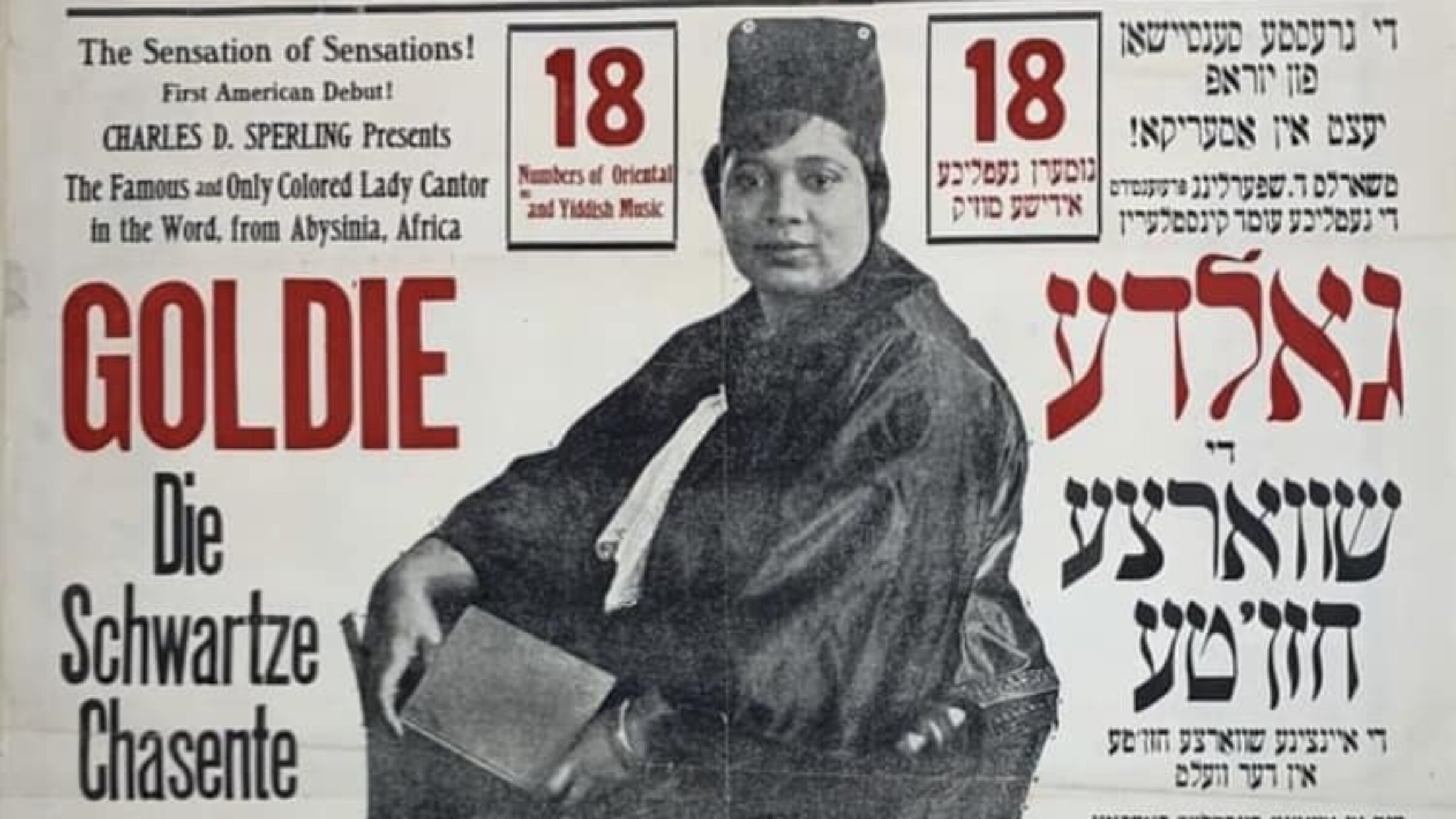 When Shahanna McKinney-Baldon came upon the life and work of early 20th-century entertainer Madame Goldye Steiner, the dramatic soprano who performed Jewish liturgical music along the East Coast and in the upper Midwest as "the only colored woman cantor in the world," she said she felt an instant connection.
"I was already excited to learn that one of the Black cantors of the 1920s was a woman. But when I learned that she was from Milwaukee, which is also my hometown, I became a little bit obsessed," said McKinney-Baldon, an educator, thought leader on American Jewish diversity, and herself an African American from Milwaukee who serves as a khazente, the Yiddish term for female cantor or hazzan.  "And now here we are, bringing Madame Goldye back to Brooklyn for the High Holidays."
McKinney-Baldon will raise her voice in tribute to Goldye Steiner as part of "Hidden Melodies Revealed 15," a Rosh Hashanah event at Brooklyn Bowl in the Williamsburg neighborhood, on Sept. 25 at 8:30 p.m. Dressed in full traditional cantorial garb, McKinney-Baldon will appear as Steiner as part of the program.
"Hidden Melodies Revealed 15" is the 15th anniversary of a High Holidays performance and concept album from Yale Institute of Sacred Music Fellow Jeremiah Daniel Lockwood, steward of the current Brooklyn-based revival of 1920s "golden age" Jewish liturgical vocal music, or khazones, that was recently featured on National Public Radio.
Lockwood describes "Hidden Melodies Revealed 15" as "a concert-ritual that will celebrate the widening circles of cantorial revival and Yiddish experimental expressive culture that have emerged in the last decade."
"Shahanna is a real powerhouse as a vocalist," Lockwood said, "and I think the concept she's developing with the Goldye Steiner story will be really powerful and draw a lot of attention to the music and the role that cantorial music has played for the Jewish community and beyond."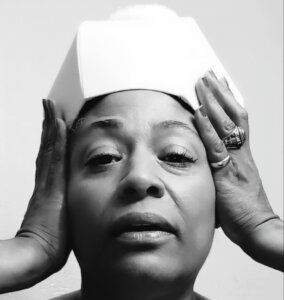 Both McKinney-Baldon and Lockwood cite the work of Henry H. Sapoznik, five-time Grammy award-nominated record producer, radio host, author and performer of traditional Yiddish and popular American music, whose blog includes his original research on Steiner and other Black cantors of the 1920s. "I've documented eight, possibly 10 Black cantors of the period — all men, except Steiner," Sapoznik said. "She was part of a popular music trend of cantors performing in secular contexts, in vaudeville, on the Yiddish variety stage, on records, and on radio." 
Steiner, who sang in Hebrew, Yiddish, Russian, German, French and English, was active sequentially both in American popular music and on Broadway and performed on the Yiddish theatrical circuit. She had substantial speaking and singing parts in two Broadway shows: David Belasco's controversial "Lulu Belle" and poet e.e. cummings' "him," where Steiner was the first to perform the murder ballad "Frankie and Johnny" on a major American stage.
On the Yiddish circuit, Steiner performed in concerts as well as musicals including "Daughter of a Lost Tribe," a fictionalized account of her life in which she was the princess of an African Jewish lost tribe called "Sheba of Gza."
In addition to Lockwood and the group he leads, The Sway Machinery, "Hidden Melodies Revealed 15" will also include a "radical traditionalist" band performing new arrangements of Jewish ritual music on strings, led by violinist Jake Shulman-Ment, and featuring vocalist Yoel Kohn, a leading voice in khazones emerging from the Brooklyn Hasidic community.
Actor Debra Winger will provide live narration for two animated films: "The Akeidah" by Shawn Atkins, and "Scenes from the Life of Ben Zion Kapov Kagan," by Andrea Dezso, accompanied by live performances of the films' musical scores.
For "Hidden Melodies Revealed 15" McKinney-Baldon will sing Din Toire Mit Gott, also known as the Berditchever Kaddish, attributed to the famed 18th-century Hasidic master Rabbi Levi Yitzchak of Berditchev.
"It is a plea that has been sung by cantors, by the great Paul Robeson, and also by another trailblazer, Jeremiah's dear late collaborator, Jewlia Eisenberg, zichronah livrachah" (may her memory be for a blessing), said McKinney-Baldon. Eisenberg's Berditchever Kaddish was recorded after the 2018 Pittsburgh synagogue shooting, as a tribute to the victims of that and other instances of sectarian violence.
"Jewlia was a pioneering Jewish queer activist, singer, band leader and performance artist. I am honored to also be paying tribute to her memory through my interpretation of this piece," McKinney-Baldon said of Eisenberg.  
Like Lockwood, McKinney-Baldon has a band with its own High Holidays performance project, "Highball Holiday Presents The High Holiday Ball." Describing the project as part of a journey to reclaim her artistic voice, McKinney-Baldon discussed "The Ball" with Rabbis Sandra Lawson and Deborah Waxman of Reconstructing Judaism earlier this year on the organization's Hashivenu podcast. It was through her research for "The Ball" that she developed her interests in Goldye Steiner and in the collaborative work of Lockwood and Eisenberg.
"I'm grateful for 'Highball Holiday' to be welcomed into The Sway Machinery legacy," she said. 
"For me, 'Hidden Melodies 15' is about family heritage," said Lockwood. "My grandfather, the late Jacob Konigsberg, was a great cantor. I'm almost perpetually wrestling with what he gave me and my family and trying to find ways to have reciprocity with the spirits and the ancestors. Shahanna and I really connect around that in the music."
McKinney-Baldon located Steiner's unmarked grave in Milwaukee and is raising funds with the Wisconsin Black Historical Society and Museum to purchase a grave marker for the site. Donations can be made online, and McKinney-Baldon will provide updates at @shebaofgza on Twitter and Instagram. 
"Hidden Melodies Revealed 15" is supported by The Neighborhood, a Brooklyn-based Jewish not-for-profit, and Because Jewish, an informal Jewish community where Lockwood serves as High Holidays music director. A first night Rosh Hashanah service at Brooklyn Bowl will immediately precede the concert.  
Click here for tickets and video streams for all of the services that Lockwood is leading, and here for "Hidden Melodies 15" tickets.