Culture
I'm not Hasidic, but an afternoon in Williamsburg deepened my appreciation of Sukkot
A serendipitous visit to a fair during the holiday gave me a window into Hasidic life that challenged my preconceptions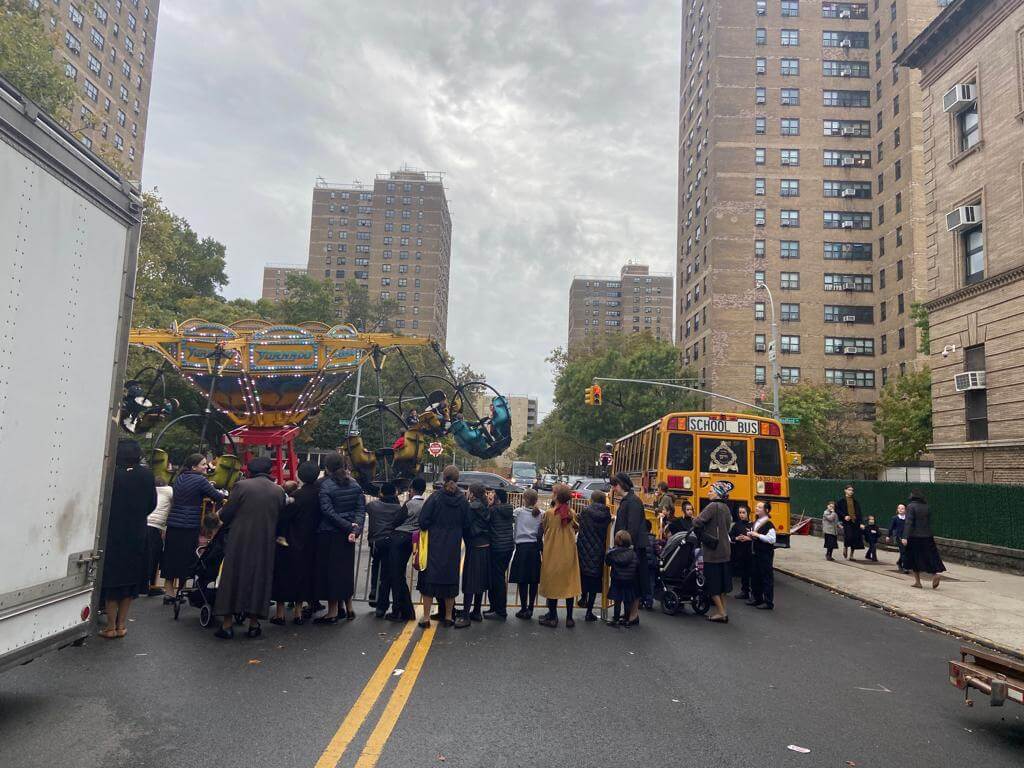 I've always loved dancing in the rain, which is why Sukkot is one of my favorite holidays. I don't think I've ever experienced a clear-skied Sukkot. So on Thursday, as the raindrops began pooling on my windowsill, I took a drive through Brooklyn, looking for a place to dance, or maybe just to appreciate the fall showers.  I eventually found myself in Williamsburg, a hub of Hasidic Jewish life.
Even as the rain poured down, one blocked-off street was vibrant and alive. Families and their children crowded into a makeshift fair, complete with rides and food stands. Mothers dressed in colorful clothes, in seeming defiance of the gray of the sky, and chattered in Yiddish. It reminded me of what I love about Sukkot, how it embodies the spirit of community and family.  But the scene also shocked me — for its diversity.
Because I am not Hasidic, I initially felt a bit out of place. I had envisioned the Hasidic community, thanks to their depiction in popular media, as insular and unwelcoming. But I did not feel like an outsider at the fair. I felt invited.
And I was hardly the only non-Hasidic person enjoying the festivities. African American and Hispanic children — none wearing Hasidic garb — also found Sukkot joy in the afternoon rain. They raced toward the rides, laughing together as parents cheerily waved them on, pleased to have found a fun after-school diversion.
The scene felt serene and meaningful. People enjoyed themselves in the moment. When I asked a young Hasidic mother about Sukkot, she remarked that Chol Hamoed, the intermediate days of the seven-day holiday, was important because it meant she got to spend quality time with her entire family. She said what I was thinking, that everyone seemed welcome, not just Jews. The two of us stood there for a moment, smiling together.
While one woman implied that the African American and Latino children were "taking advantage" of the fair's openness,  her view did not seem to be held by many.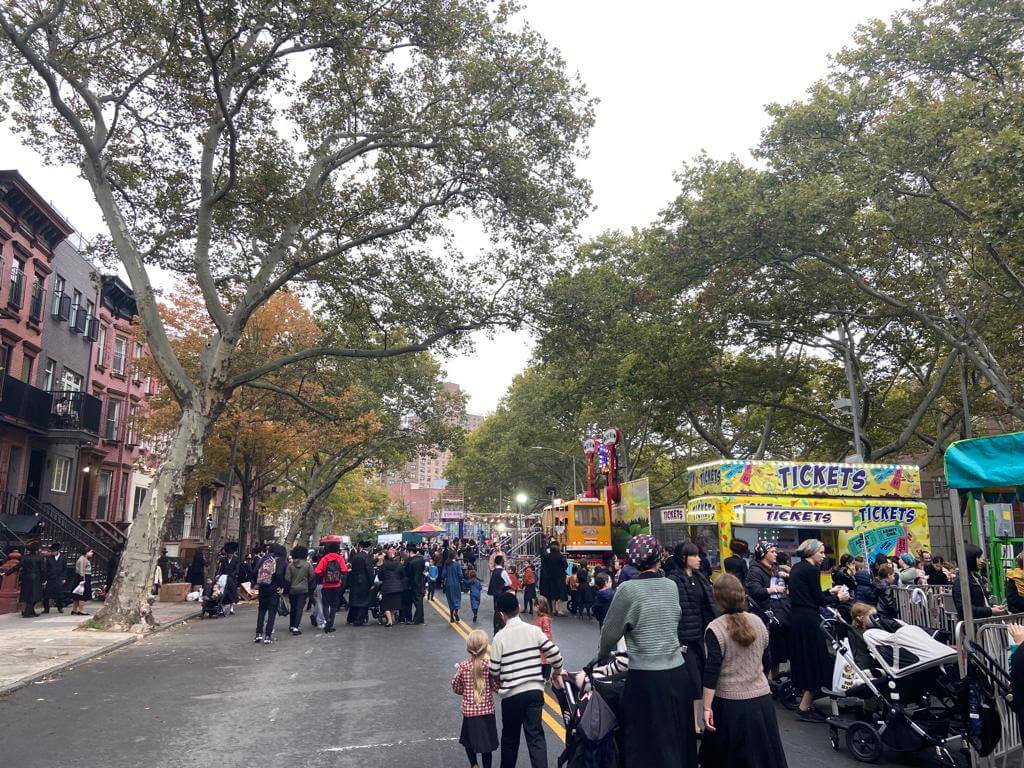 I still cherish Sukkot, but after my visit to Williamsburg, even more deeply than before. I did not imagine that a few hours there would show me that the warmth I have always felt on the holiday could deepen, when widely and generously shared.